Famous men, be it A-list celebrities or social media stars, are constantly changing our perceptions of fashion and beauty. From pushing the boundaries with genderless fashion, such as donning pearl necklaces, to experimenting with makeup—gender-fluid looks have gone beyond the runway and onto the red carpet (as well as city streets).
In recent years, we've noticed more men—from Harry Styles to A$AP Rocky—adorning their nails with creative art. This counterculture, however, has been on the rise for some time now. Rock star David Bowie had used nail art to express himself since the '70s, trailblazing the path for another generation to reject gender norms. It may have taken a while to get here, but we're not surprised by this revolution. After all, fashion and beauty are about self-expression regardless of gender identity.
By using nail art to express themselves, these famous men have broken gender stereotypes and normalised it:
1. Brad Pitt
The Fight Club actor was seen at the 26th Annual Palm Springs International Film Festival, in 2015, presenting an award with his colourfully decorated nails. This may have come as a surprise to most who've followed Brad Pitt's Hollywood career, where he's often taken on roles considered masculine.
2. Kurt Cobain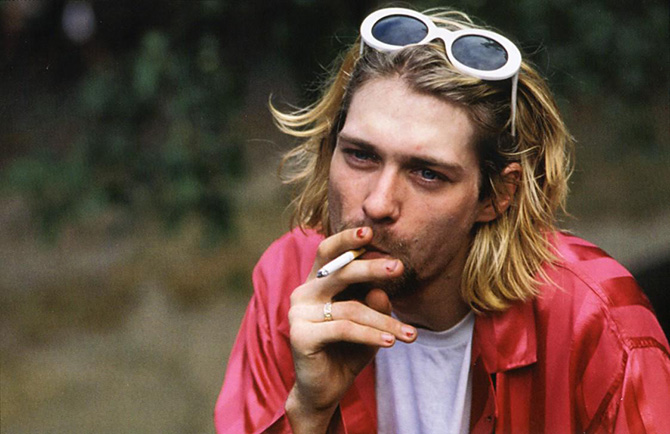 David Bowie, Mick Jagger and Kurt Cobain were among the famous men who pioneered androgynous fashion. Cobain was a feminist known for wearing his iconic floral dress and speaking up on controversial issues. It's no surprise that he used nail polish to make a statement in defiance of gender boundaries.
3. Evan Mock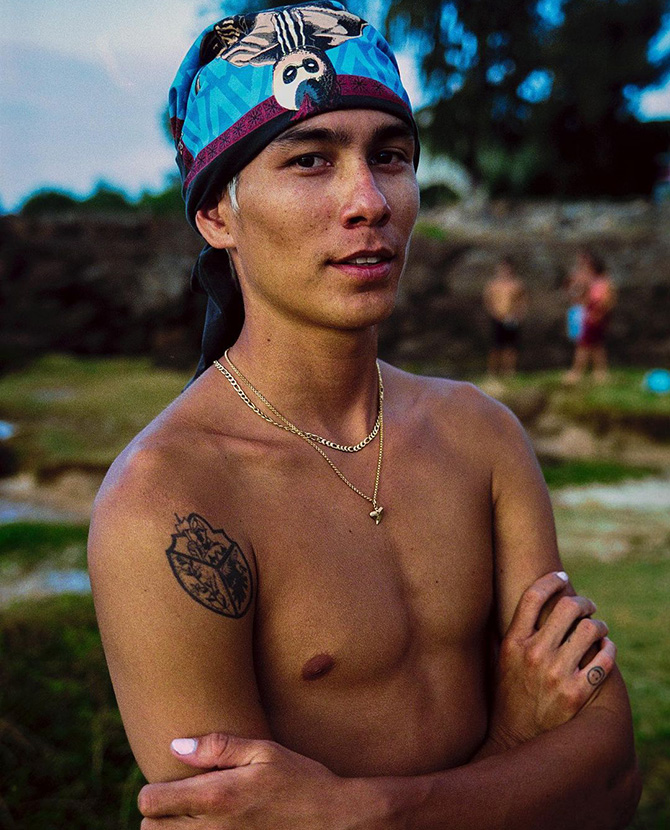 Skater, model, photographer, and actor (soon to appear on HBO Max's reboot of Gossip Girl) are the many words used to describe Evan Mock. Known for his signature pink hair, the rising star has appeared in campaigns for notable fashion houses including Louis Vuitton, Saint Laurent, and Calvin Klein.
4. Troye Sivan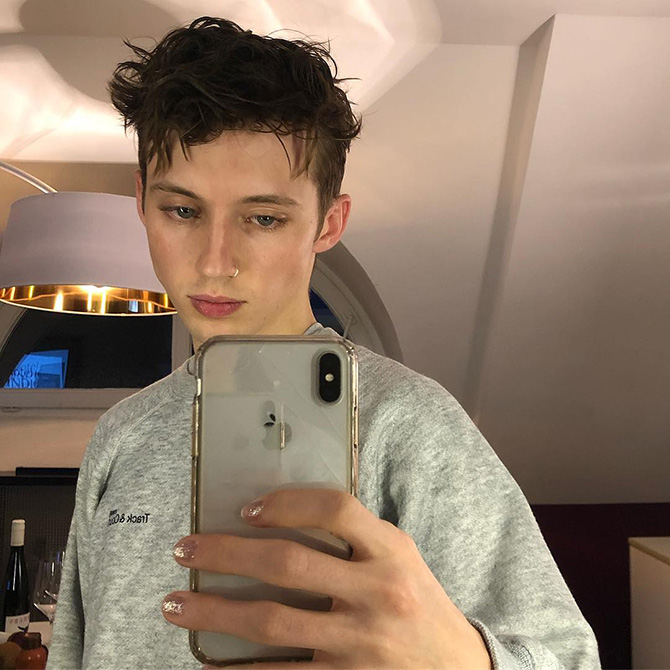 Not enough credit is given to Troye Sivan when it comes to beauty and fashion. The Australian singer has been seen wearing corsets and dresses, pushing the boundaries of fashion. He's also a proud member of the LGBTQ+ community.
5. Lil Yachty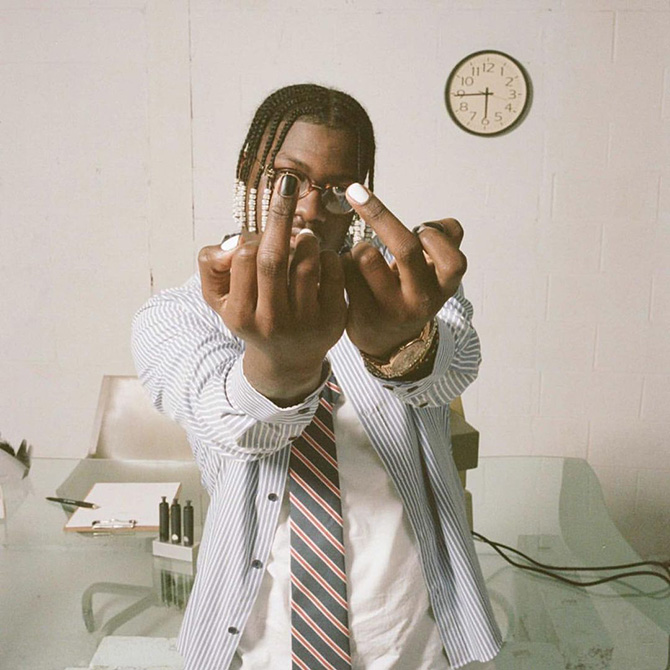 Not only does the Atlanta rapper love his nail art, but he's also started a business called Crete selling unisex nail paint. Lil Yachty hopes that Crete can help break the stigma of nail art being feminine and encourage others to express themselves.
6. Harry Styles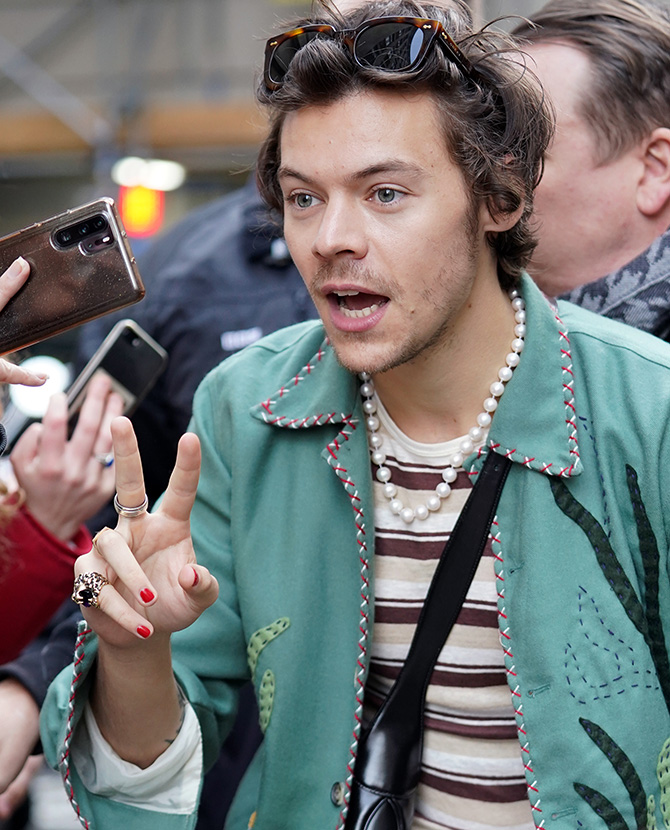 One of the most famous men of today, who is no stranger to having his nails painted, is Harry Styles. The British singer and songwriter is often seen on the red carpet with nail art that matches his outfits. Here, he's spotted leaving BBC Radio 2 with his nails painted bright red while rocking a beautiful pearl necklace.
7. A$AP Rocky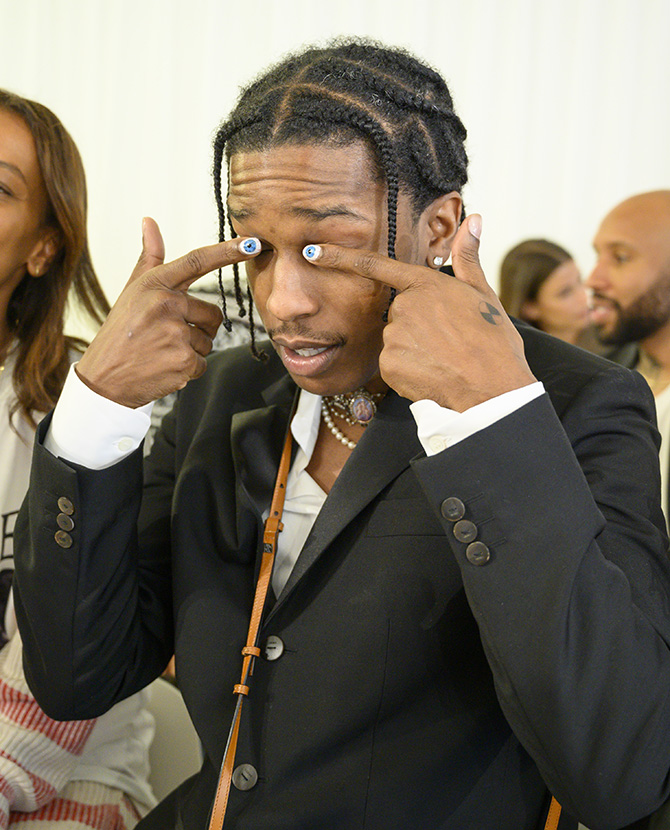 An icon in the fashion world, A$AP Rocky has never shied away when it comes to exploring new fashion trends. He was seen in the front row of Loewe's Spring/Summer 2020 show with a creative eyeball nail art design that he posed perfectly for.
Find more beauty stories like this here.
| | |
| --- | --- |
| SHARE THE STORY | |
| Explore More | |