If you're unsure of what to get the men in your life, allow us to make a suggestion (or 16). Ahead, we've compiled a few foolproof gift sets that are sure to be appreciated by your beaus and pals alike. From grooming essentials to skincare starters, there's something to please any guy during the festive season:
Elemis
His (or Her) Essential Duo, RM240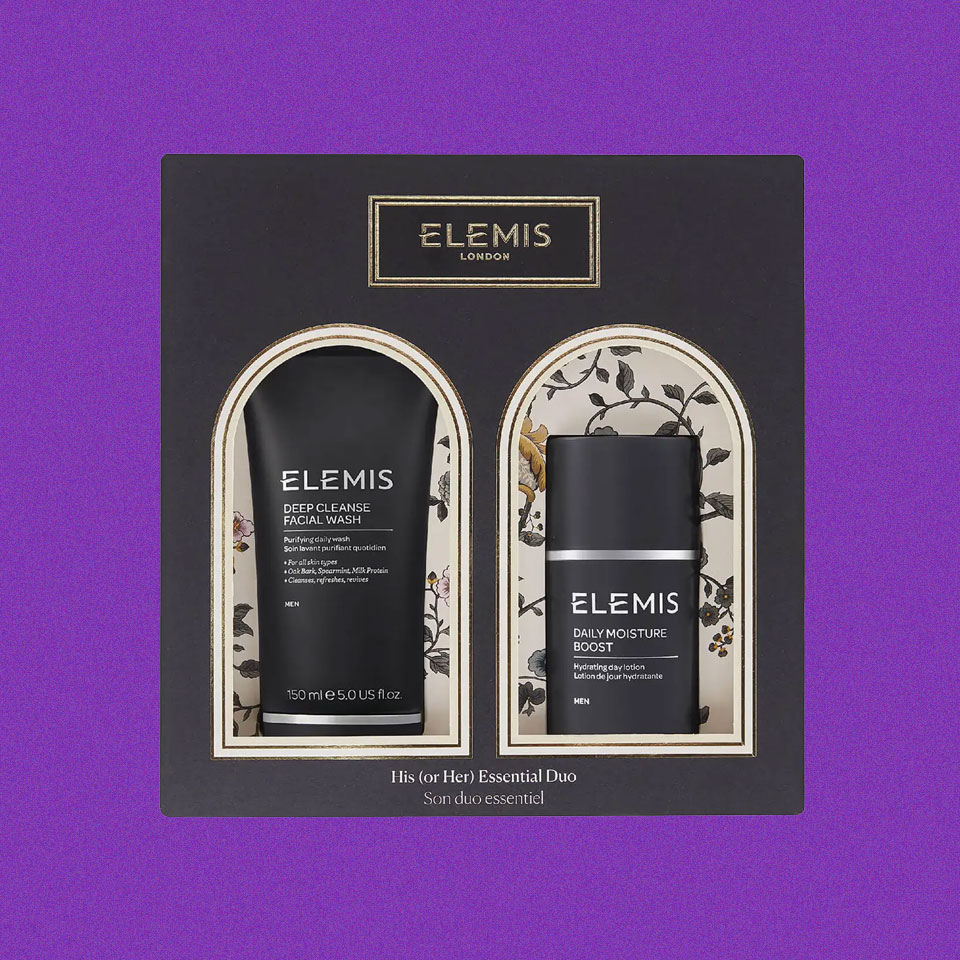 READ: Everything you need to know about Elemis—the latest beauty brand on the block
Treat the men in your life to the luxurious formulations of Elemis. Designed to cleanse and replenish, this gift set contains two essential steps for anyone in need of a simple but effective routine.
In this set, you'll find the Deep Cleanse Facial Wash 150ml and the Daily Moisture Boost 50ml. The first is a fast-acting gel cleanser formulated with a blend of oak bark, spearmint, peppermint, and a milk protein base. The latter is a hydrating and rejuvenating moisturiser that harnesses the powers of Polynesian green tamanu oil and cactus cereus flower to soothe the skin—a handy formula that works wonders on post-shave skin.
Shiseido
Men's Starter Kits, RM319
This Japanese brand is a staple on any beauty lover's vanity for good reason, and their range truly does not discriminate. Case in point: This curated starter kit for men. Containing a trio of products made to cleanse, exfoliate, and replenish the skin, it's a great introduction to the skincare game and a perfect beginner's routine.
Within this kit you'll find a Cleansing Foam (30ml), a Deep Cleansing Scrub, and the Total Revitaliser Cream. The first is a rich, creamy cleanser that tackles dirt and impurities without stripping the skin and doubles as a luxurious shaving cream. The second is a face scrub that gently exfoliates the skin to reveals a more radiant complexion. The last product is your one stop shop for more brighter, more hydrated and more youthful skin.
Fresh
Black Tea Age-Delay Skincare Gift Set, RM508
This aesthetically-pleasing gift set from Fresh has been designed to combat the signs of ageing—an oft-overlooked skincare issue within the men's beauty industry. So, if you're hoping to get your hubby or beau hooked on the anti-ageing train, this is the kit to gift.
The set has four key Fresh products, including the Black Tea Age-Delay Eye Cream 3ml, the Black Tea Corset Cream Firming Moisturizer 50ml, the Kombucha Facial Treatment Essence 50ml and the Kombucha Cleansing Treatment 75ml.
Cult Beauty
More For Him Gift Set, RM223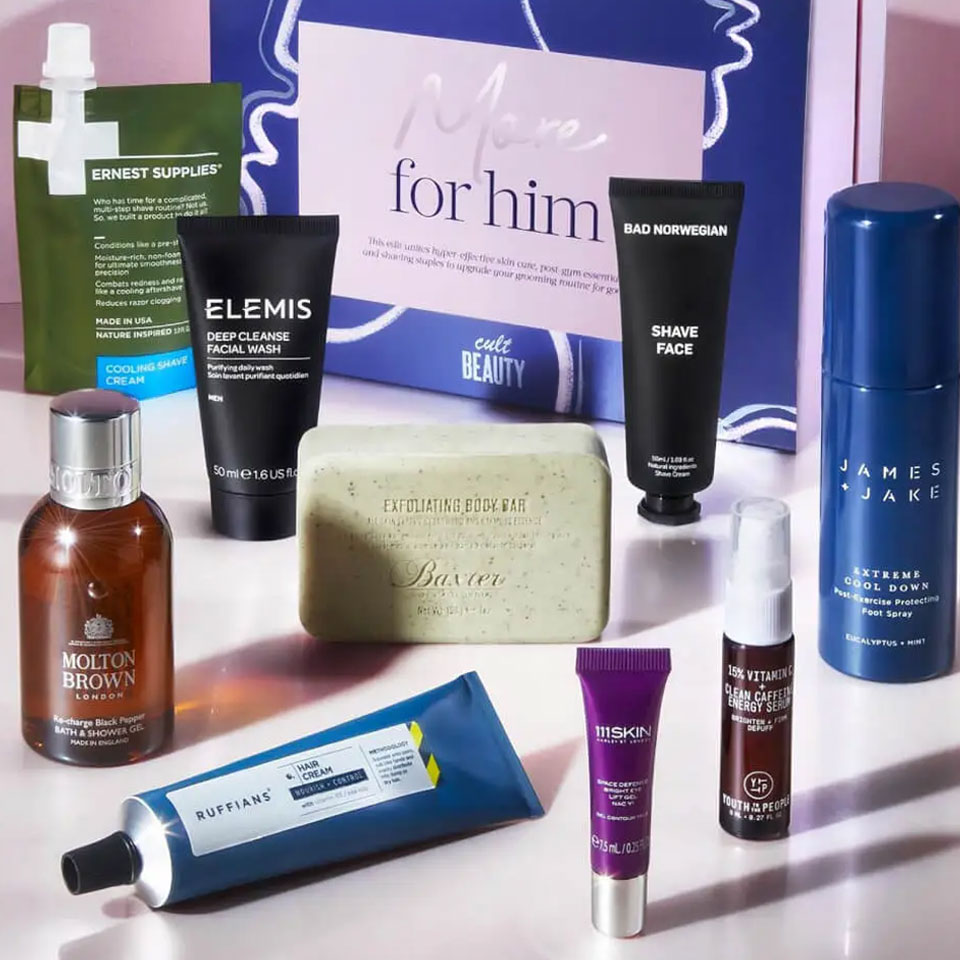 Is your man a seasoned beauty aficionado? Give him a range of new beauty goodies to try with this 9-piece beauty gift set.
Featuring products from Bad Norwegian, 111SKIN and Youth To The People, this is a fantastic pick-and-mix gift set for any enthusiastic beauty buff.
Lookfantastic
The Man Beauty Box 2021, RM160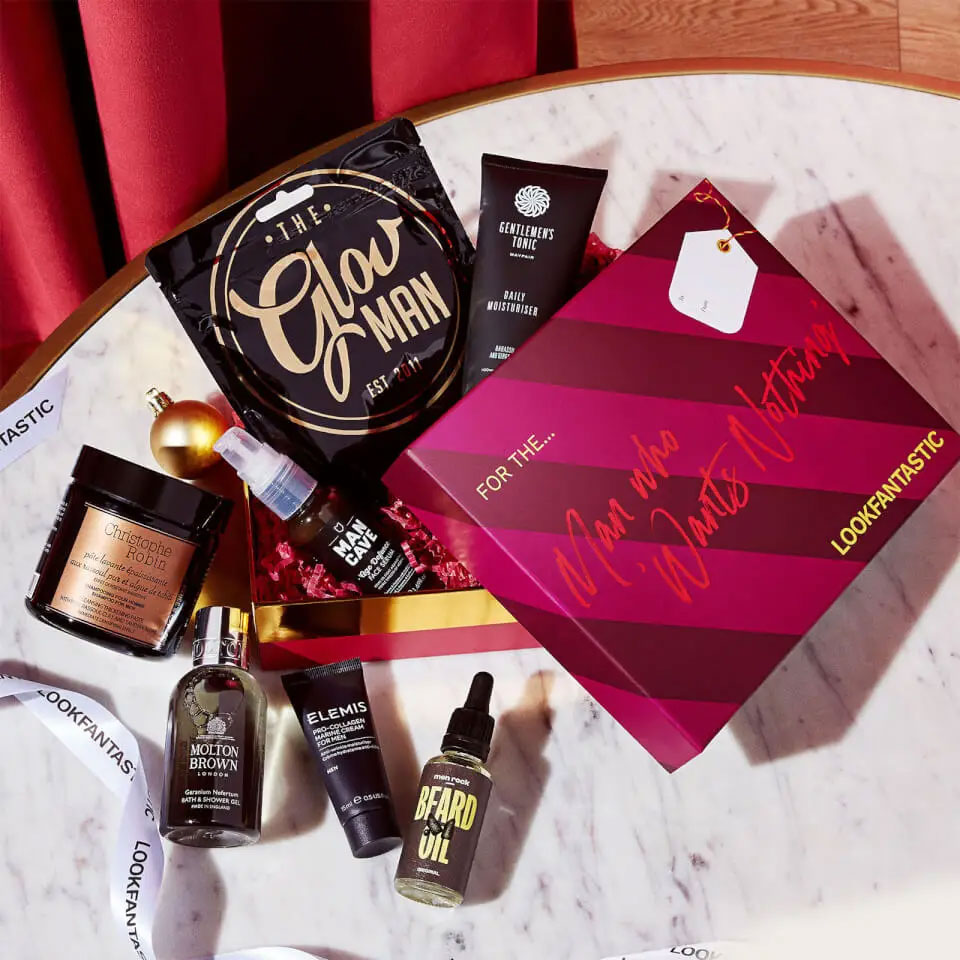 Unsure of what to get your beau? Fret not—this diverting gift box has you covered on all fronts.
Featuring treats from an array of award-winning brands like Elemis and Molton Brown, this seven-product curated box contains everything from skincare to body care to haircare and beyond.
Molton Brown
The Well-Groomed Wayfarer Carry-On Bag, RM240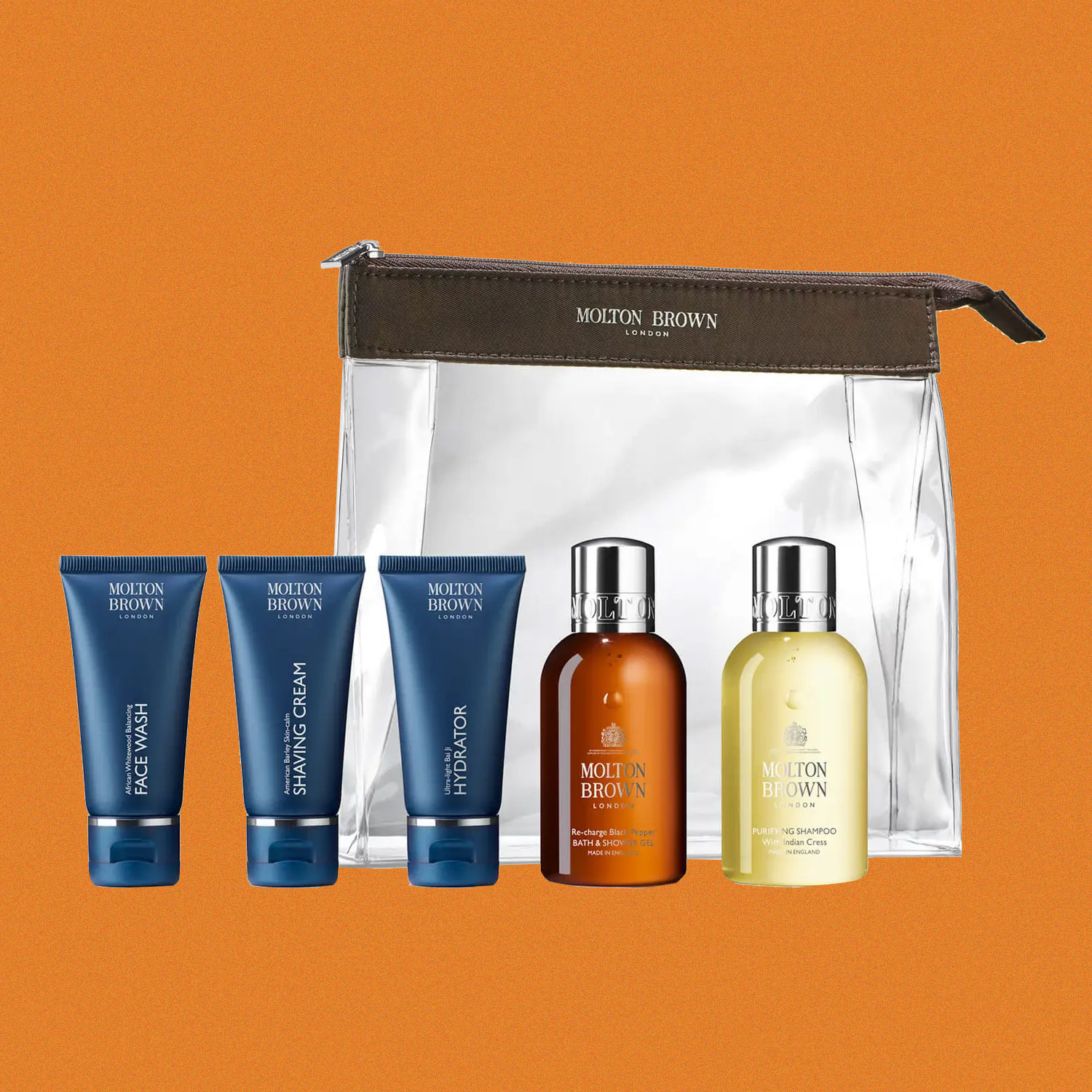 This olfactory treat is a great gift for any man on the go. The travel-friendly carry-on bag is filled with grooming and body care delights, from the brand's African Whitewood Balancing Face Wash, American Barley Skin-Calm Shaving Cream and Ultra-Light Bai-Ji Hydrator to the Re-Charge Black Pepper Shower Gel and Purifying Shampoo with Indian Cress.
Gentlemen's Tonic
Savile Row Set in Ivory, RM999.50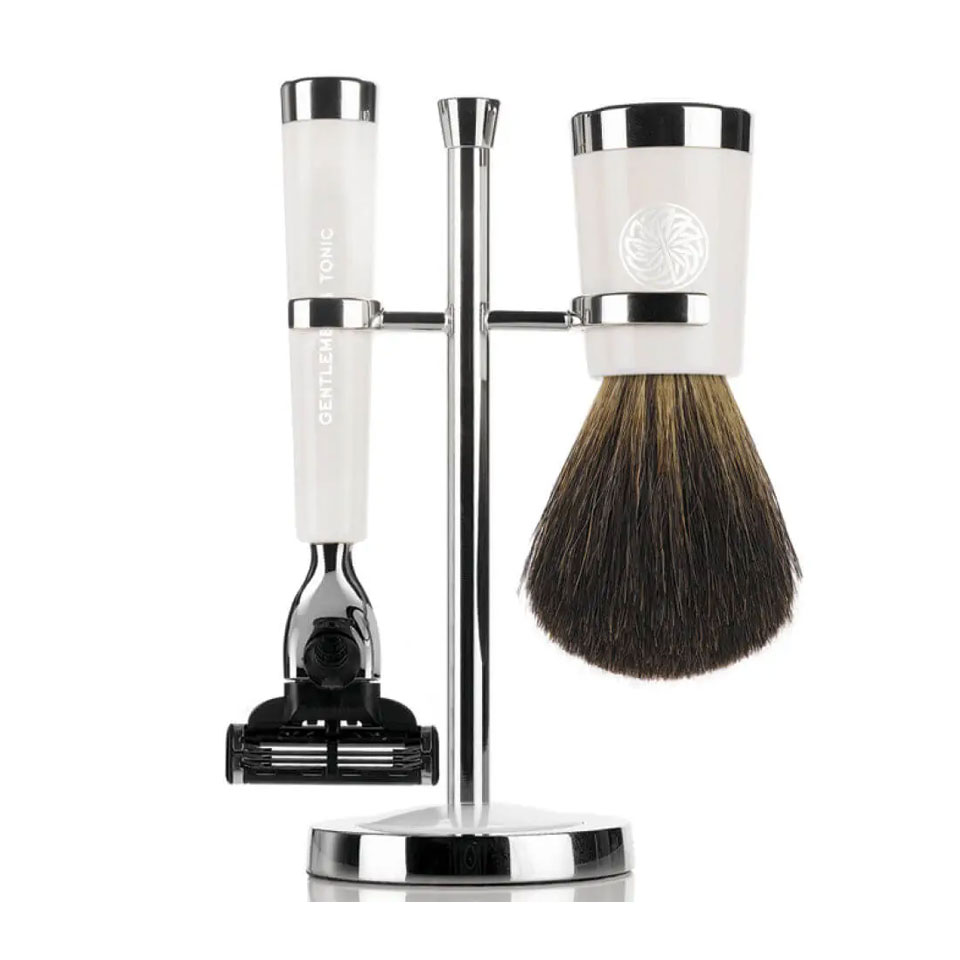 Nothing is more pampering than a full, old-fashioned shave. Funnily enough, that's exactly what this kit is crafted for (sans the intimidating straight razor). The Gentlemen's Tonic Savile Row Set is, therefore, a must-have for any man in need of a shave (read: literally every man coming out of this pandemic).
Containing a soft shaving brush made from badger hair, a Mach III Blade designed to deliver the closest shave and a regal chrome stand, this elegant set looks great on any bathroom vanity.
Phyto
Novathrix Hair Loss Treatment, RM407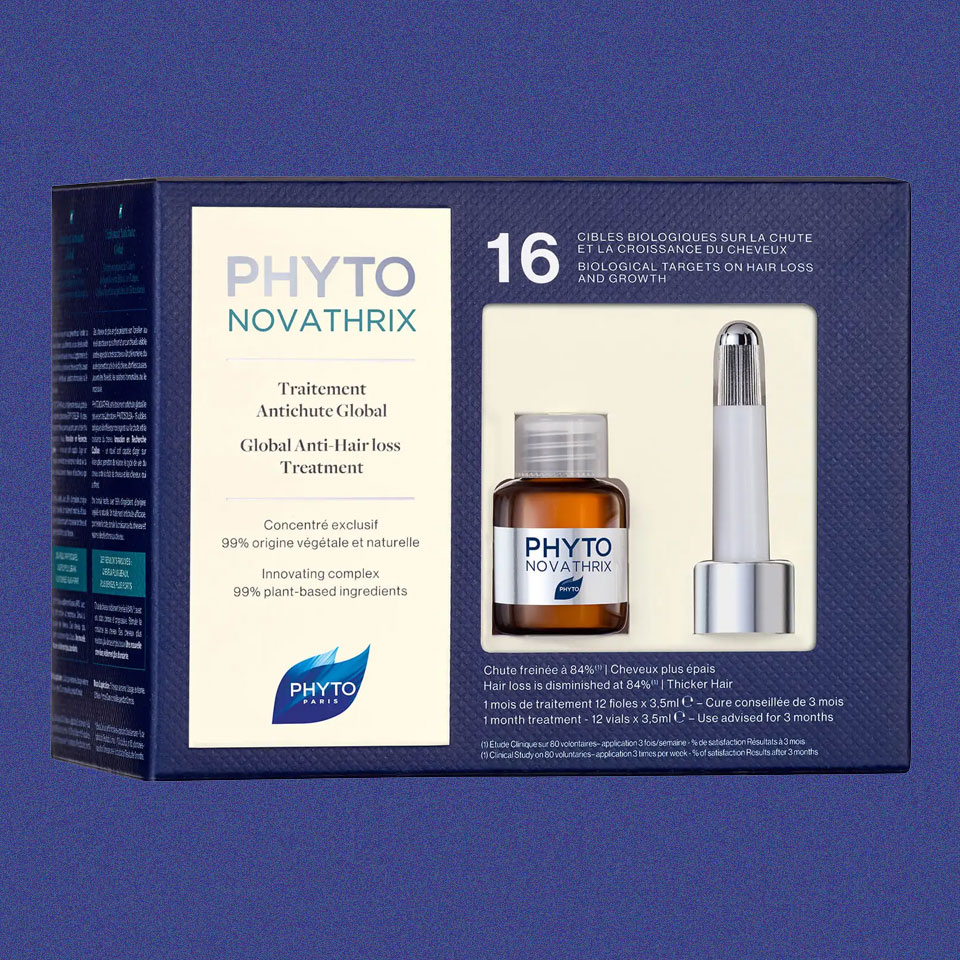 Give your beau a major confidence boost this holiday season and tackle thinning hair and receding hairlines with this thrice-weekly hair treatment. The Phyto Novathrix Hair Loss Treatment has been formulated to reduce potential hair loss, thinning and snapping.
Suitable for both men and women, the formula strengthens weak strands and fortifies the roots, preventing hair loss and promoting new hair growth.
Calvin Klein
Eternity For Men Eau de Toilette 30ml Gift Set, RM164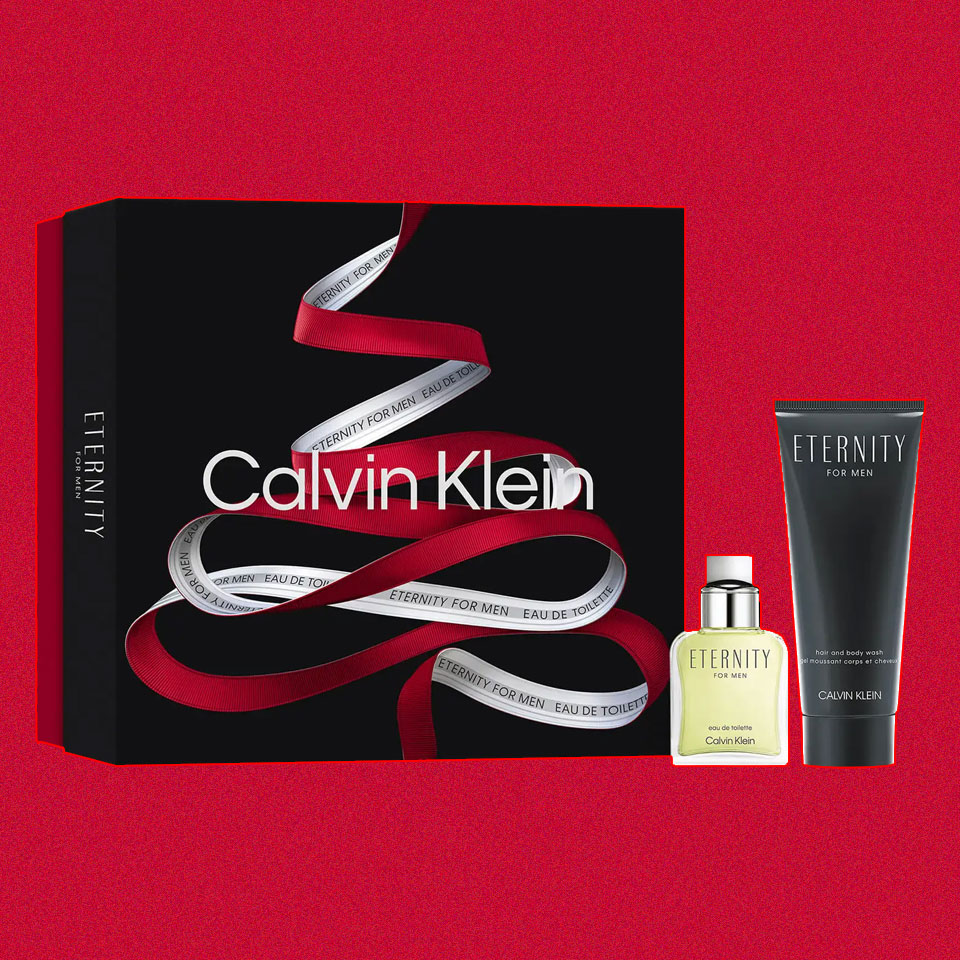 This fragrance duo from Calvin Klein will keep your man smelling fresh for the holiday season. The Eternity For Men fragrance is an aromatic scent that incorporates fresh mandarin, herbaceous sage and basil, and warm moss and amber—a subversive festive scent.
The duo includes the invigorating Eternity For Men Body Wash 100ml, and a 30ml version of the Eternity For Men Eau de Toilette.
Caudalie
Vinergetic C+ Vitamin C Essentials Christmas Set, RM217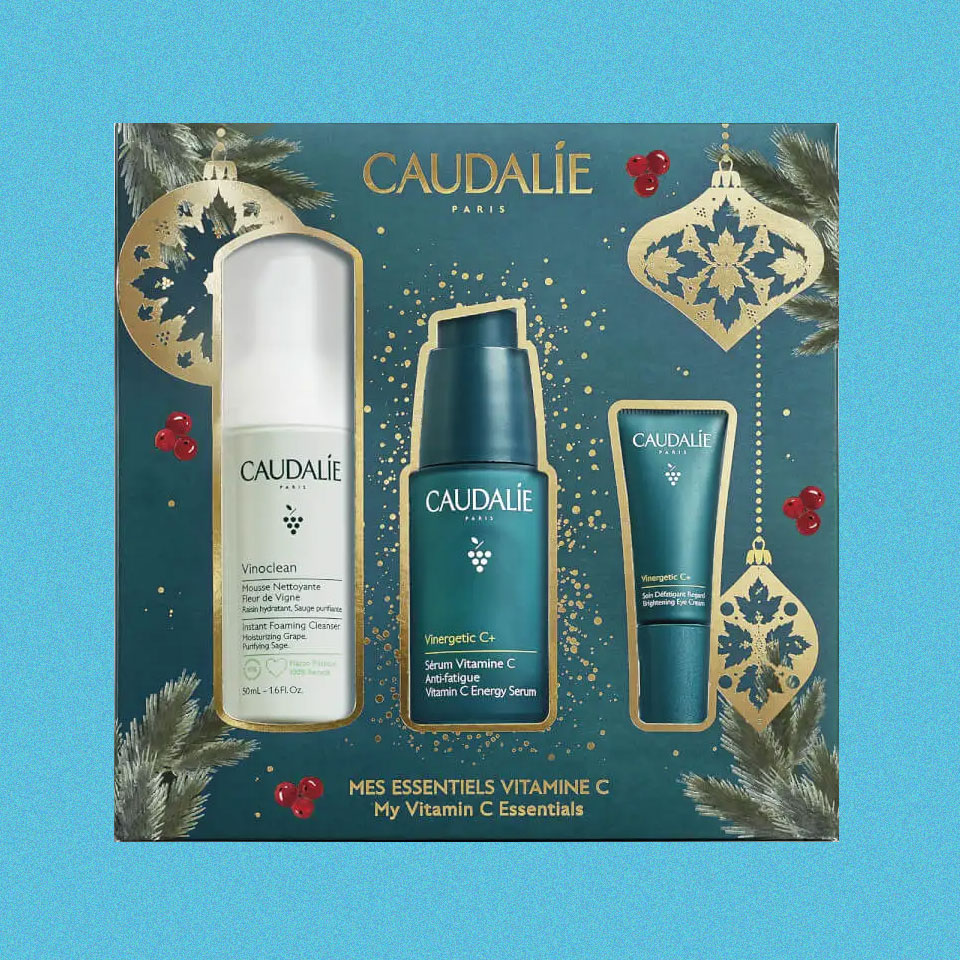 Give your fella the gift of glowing skin—a true holiday miracle! This set by Caudalie has three of the brand's best brightening products: Vinoclean Instant Foaming Cleanser 50ml, Vinergetic C+ Serum and the Vinergetic C+ Brightening Eye Cream 10ml.
The cleanser is a botanically-powered foam lather that lifts impurities and buildup on the skin, creating the perfect canvas for skincare. The serum is an intensive formulation that brightens the skin and reveals a more radiant complexion. The eye cream is the perfect pick-me-up for busy bees, tackling dark circles and other signs of fatigue with its blend of caffeine and olive squalene.
Hugo Boss
Boss Bottled for Him Eau de Toilette, RM267.50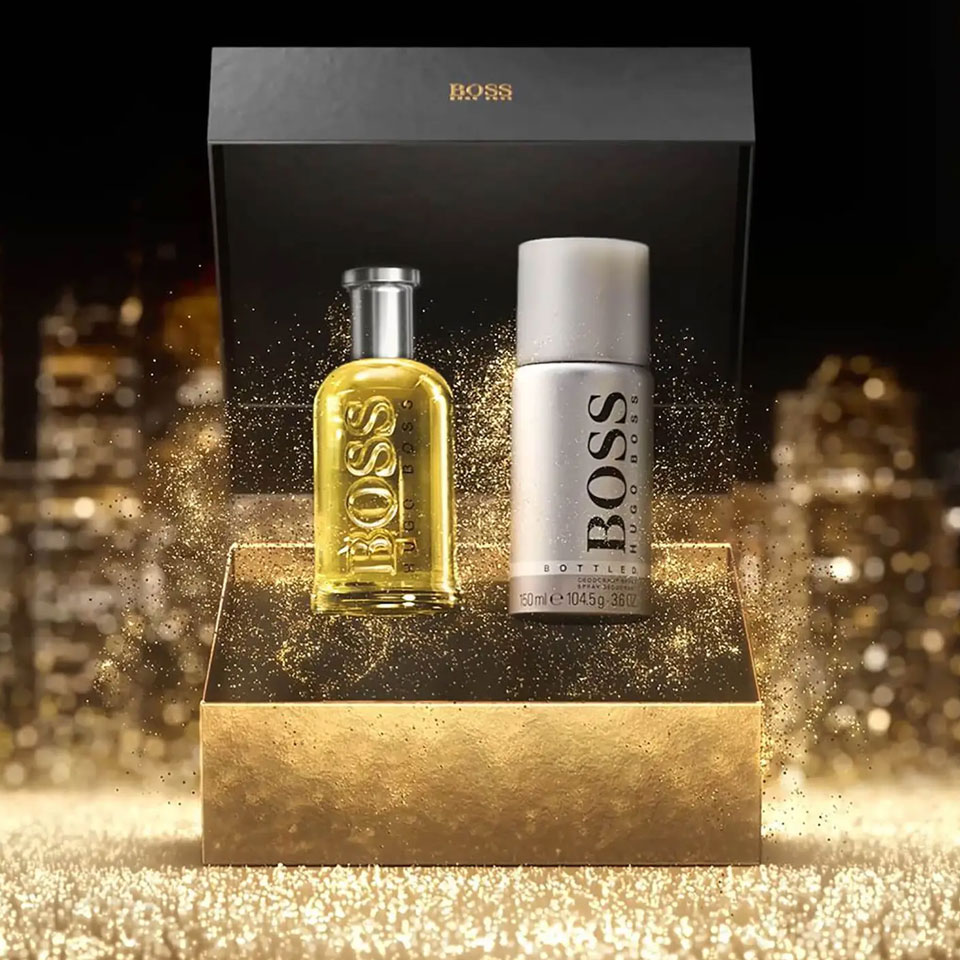 Is your beau's "man musk" bordering on musty lately? Here's a subtle (yet luxurious) way to say "Hey. Take a shower… please."
This Boss Bottled for Him set contains a 50ml bottle of the EDT and a 100ml shower gel. It's fruity, spicy, and woody—a fabulous bouquet to please the senses.
BabylissMen
The Crew Cut, RM428.50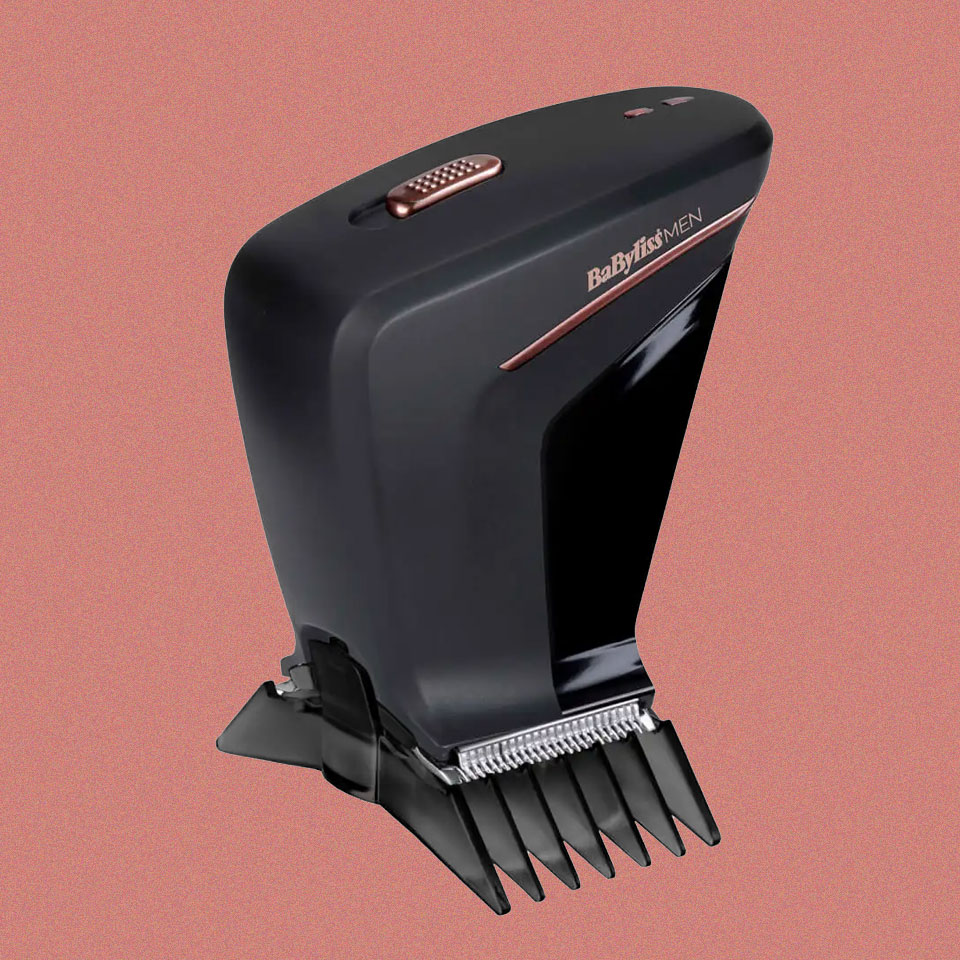 READ: Men, this is how you can cut your own hair at home
In the age of self-haircuts, this nifty device makes for the perfect gift. Designed to help you achieve the perfect crew cut every time, this hair clipper features a twin blade system that gives you a consistent cut with just one sweep.
It comes with five interchangeable cutting heads, a cleaning brush, and a storage pouch.
Medik8
The CSA Retinal Edition for Men Kit, RM674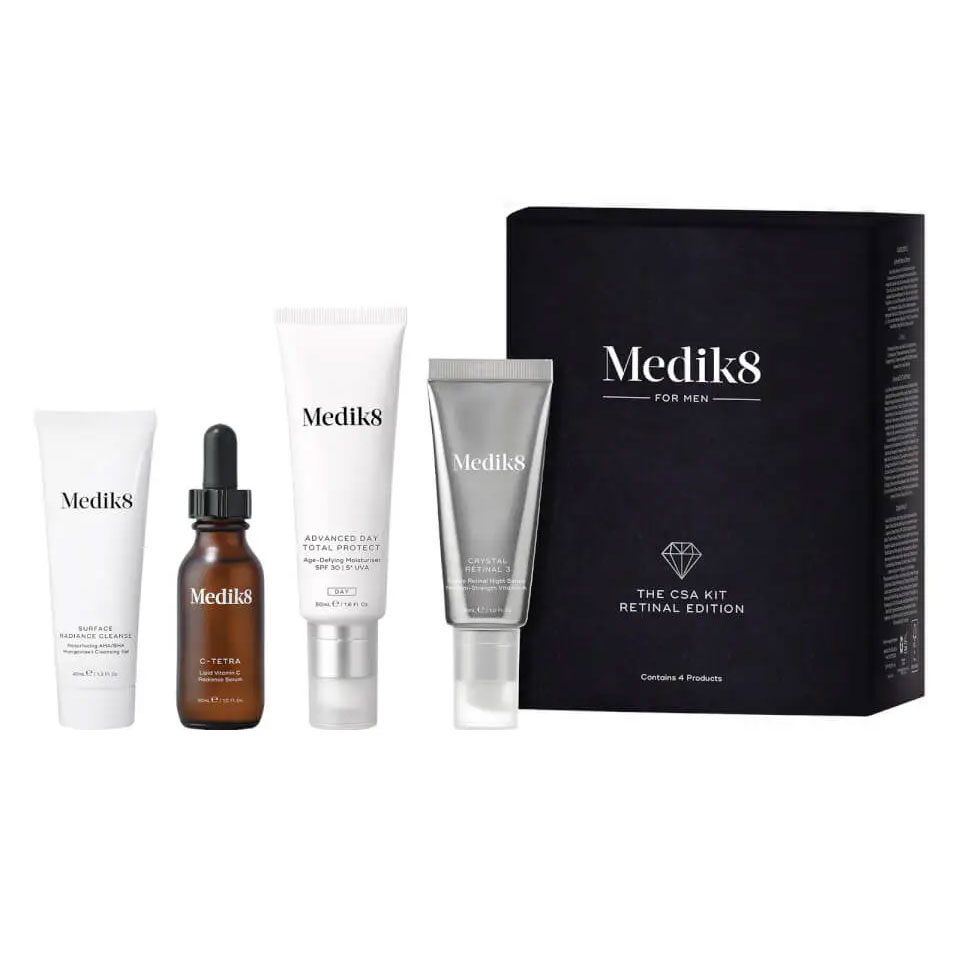 Intermediate skincare buffs, rejoice! This retinal kit from Medik8 is a wonderful introduction to the wonders of retinal and anti-ageing skincare.
The set contains four products: the Surface Radiance Cleanse™ 40ml, the C-Tetra® 30ml, the Advanced Day Total Protect™ (SPF 30) 50ml, and the Crystal Retinal vitamin A derivative 30ml.
Ecooking
Starter Kit for Men, RM165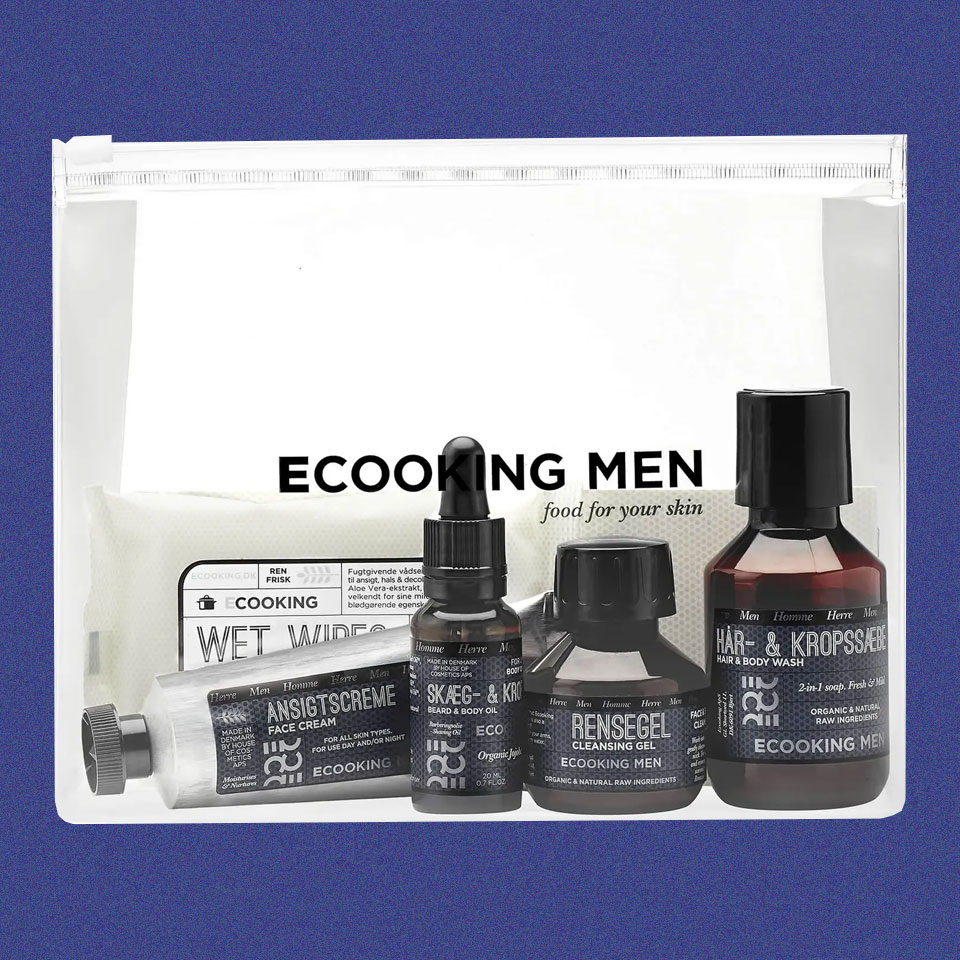 Ideal for any eco-conscious fellas out there, this Ecooking Starter Kit is the perfect way to introduce the men in your life to skincare. Containing a Face Cream, a Beard and Body Oil, a Cleansing Gel, and Hair and Body Wash, this kit has everything they'll need for an all-over groom.
Barber Pro
12 Days of Grooming Essentials Advent Calendar, RM223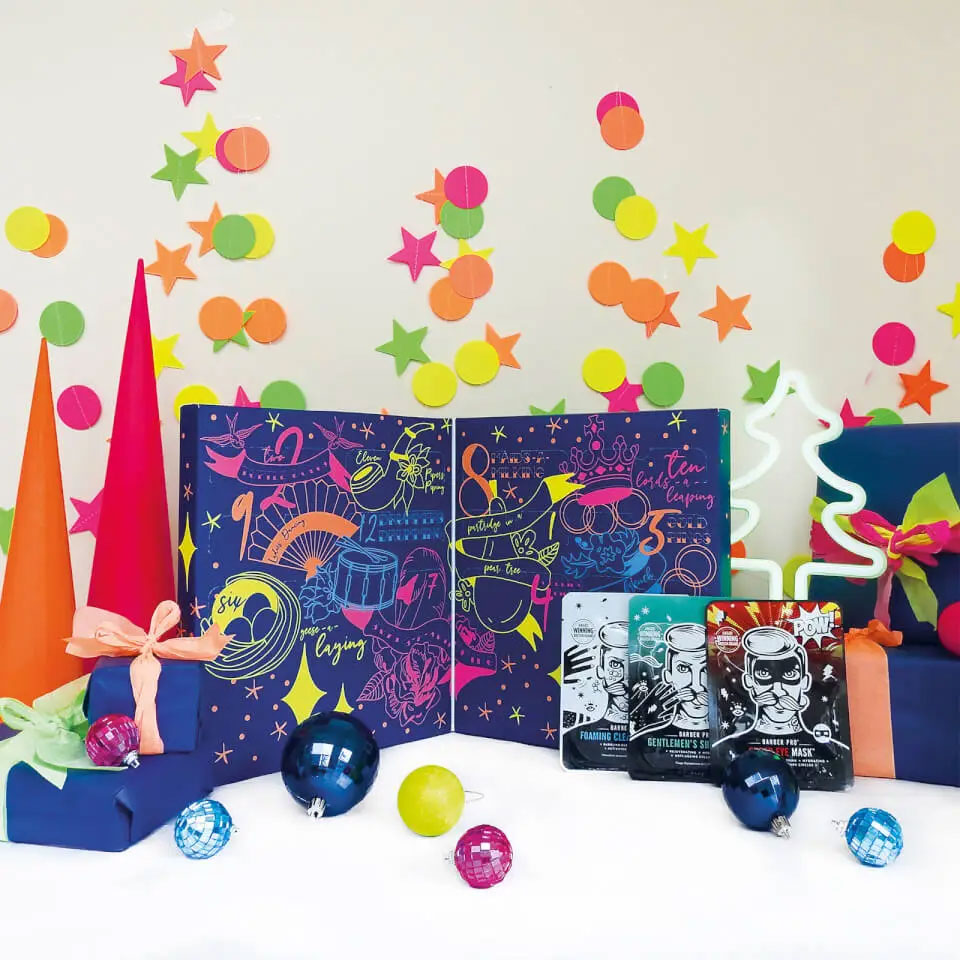 READ: Holiday 2021: The best beauty advent calendars to gift (to yourself)
This 12-day advent calendar is the perfect way to get your lad hyped for the holiday season. With 12 special gifts in tow, it makes for a thoughtful and exciting holiday gift for any man.
Without spoiling too much, you'll find an assortment of must-have grooming essentials, from sheet masks to eye masks to post-shave treatments and more.
Lacoste
L'Homme For Him Eau De Toilette 50ml Gift Set, RM206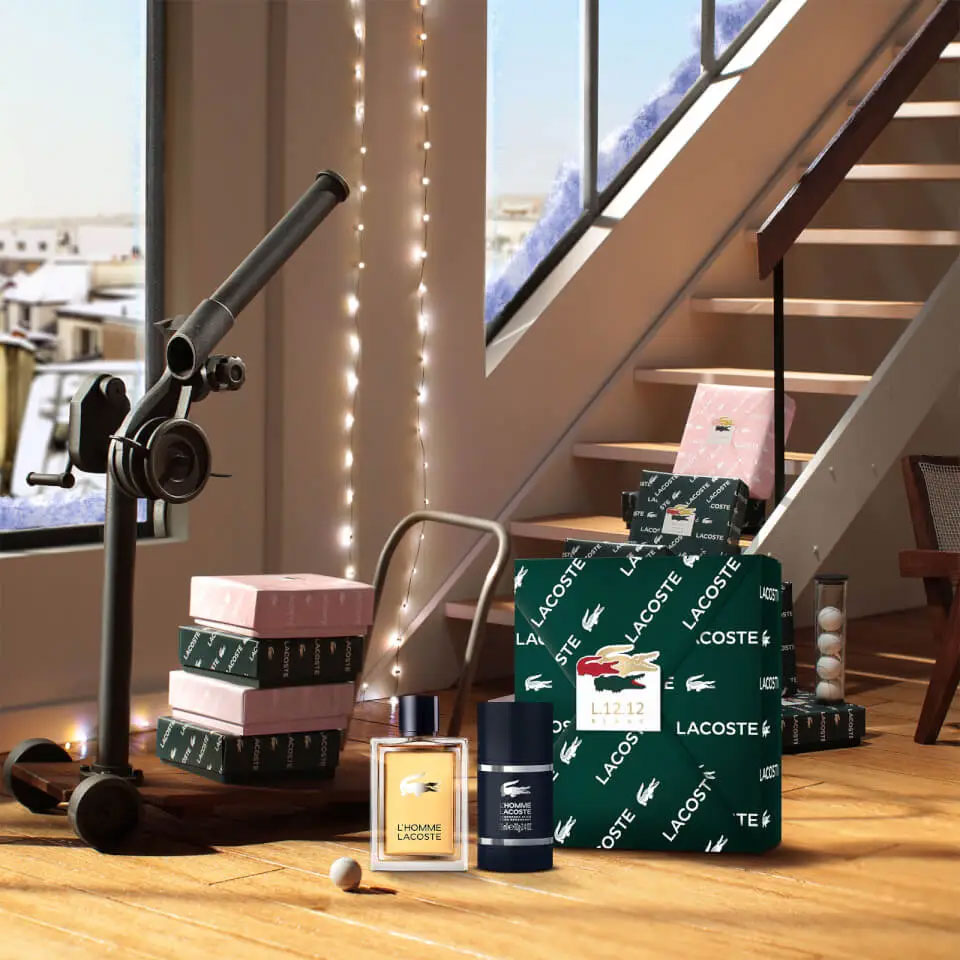 This fragrance set features Lacoste's spicy and woody fragrance, L'Homme, in two key products: the Eau de Toilette and the Deodorant Stick.
Find more holiday gift guides here.
| | |
| --- | --- |
| SHARE THE STORY | |
| Explore More | |