If you can find a Reddit thread about it then it's definitely a thing. Right? Well that makes engagement watches something you should be paying attention to.
There are a few ways this trend can manifest. First, for those women who aren't really fans of the traditional diamond solitaire (yes, we do exist), it is the ideal alternative proposal item. It's equally romantic— with its message of longevity and time-honoured tradition combined with exquisite craftsmanship—more personal and, if some sparkle is important then you can get those all-important diamonds around the bezel.
Then there's the trend for newly affianced to purchase a watch for the man following a proposal, which makes sense on the equality front. Why should a man be expected to be the one stumping up a month's (or two depending on who you read) cash on a ring and the other half not be given the opportunity to express their commitment in kind?
However, while the meek can use a watch as a gift following the addition of a substantial diamond to your left hand, the brave take the plunge and propose with a watch. Subversive, feminist and very 2020.
Here's some horological engagement alternatives for whichever definition you decide to opt for:
THE ENGAGEMENT RING REFUSENIKS
As this is going to be the thing you point to every time someone asks to look at your ring, there needs to be an element of "jewellery" about it. That doesn't have to mean diamonds, though that's one way; you can create a jewel-like vibe with fabulous colours, decorated dials and precious metal straps.
---
Its little blue box is synonymous with engagements (despite De Beers inventing the notion of a diamond to propose with) so why not subvert tradition by having that box contain something other than a three-claw solitaire? If you're worried about disappointing the bride-to-be, every Metro crown with is adorned with a single serialised diamond, complete with its own individual number, making it the perfect watch with which to pop that question.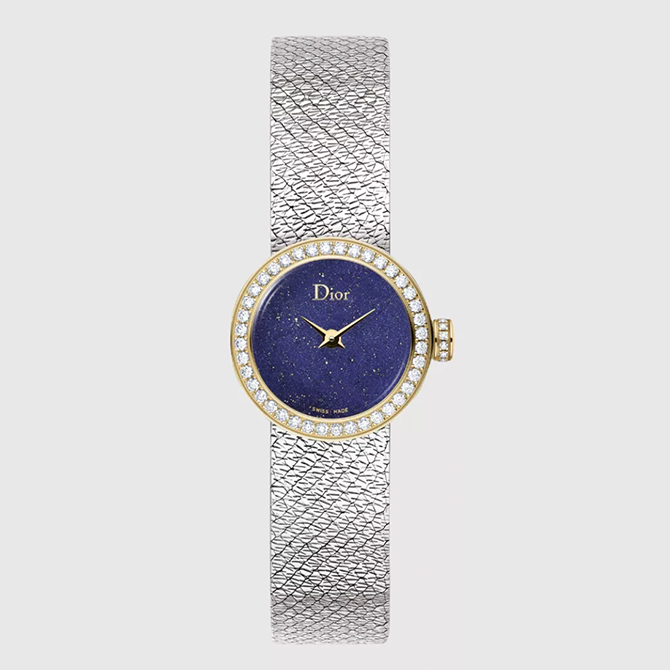 Delicate, decadent and with a Milanese mesh strap inspired by the lustrous qualities of a silk ribbon, you can't get more romantic than this Dior. The byplay between femininity and power is at the heart of everything Maria Grazia Chiuri does—case in point the immersive set for its couture spring/summer 2020 show, created by feminist artist Judy Chicago called The Female Divine and featuring a goddess overlooking the catwalk surrounded by thousands of flowers. This is expertly translated by her design team into timepieces that manage to perfectly embody those contrasts.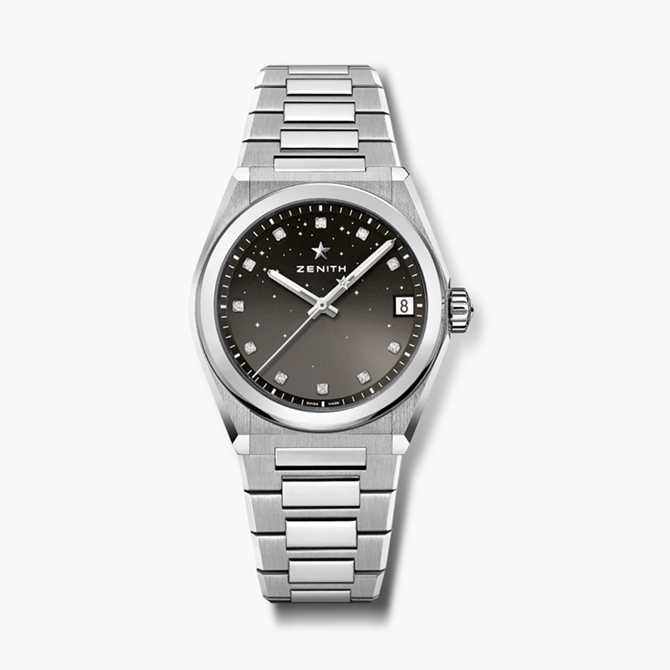 Getting engaged can make you feel over the moon, so why not have the stars on your wrist instead? This brand-new DEFY Midnight from Zenith is the ultimate in cool-steel sex appeal; ideal for those who like to keep things on the Katherine Hepburn side of feminine. The unusual black-gradient dial with its celestial pattern alludes to romance without going full Richard Curtis.
THE PROPOSAL PARTNERS
You've been asked—hopefully said yes—and now want to reciprocate their generosity with a gift as eternal as a diamond ring. This is a chance to show your love and to hopefully translate their personality into horological form. The only thing to remember is to buy what they want, not what you think they want.
---
You can never, ever go wrong with a heritage reissue. They tick all the right buttons style-wise – classic, nostalgic and usually with a bit of flair – and go with any outfit you can throw at them. This from Longines is a case in point. The chronograph adds something sporty, while the Breguet-style numerals and blued hands are there to add a touch of dress elegance. It's all a bit of a contrast but somehow it works.
Steely, sporty and with a touch of aviation inspiration—no, not Ryan Reynolds but this 2019 big hitter from Bell & Ross. Taking its cues from earlier Bell & Ross designs – the BR01 and BR03—this is a sleeker, more refined version of its predecessors. And thanks to the 40mm case, you can borrow it too. How twee, sorry, romantic.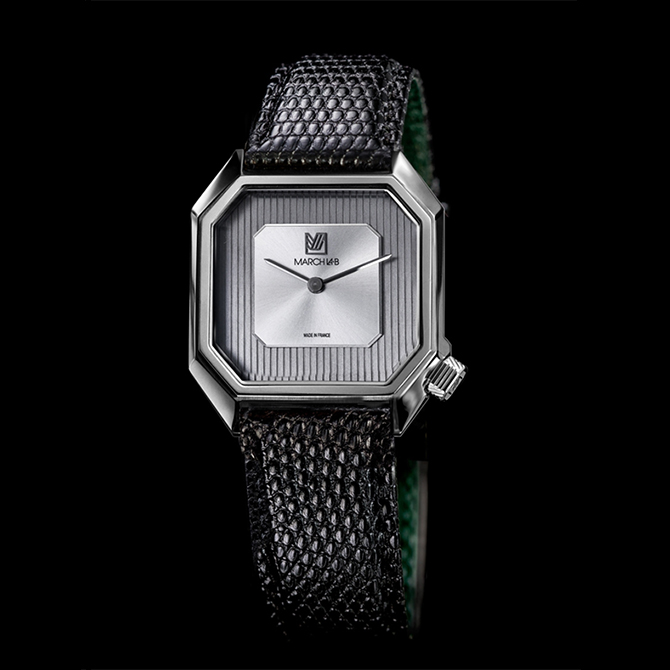 Traditional dress timepieces can feel a bit stuffy and too adherent to past aesthetic codes. Which is where March LAB comes in. Part French—the case is based on the architecture of Place Vendome—part baroque fabulousness—Francois Mansart was a noted architect in this style—it breaks all the "a dress watch must be a round, three-hander" rules and does it with aplomb.
THE "WILL YOUS?"
The diamond solitaire works in proposal situations for a reason—it is archetypal, yet there is enough leeway in terms of metal, cut and presentation that allows it to seem personal. If you're going to go down on one knee with a watch then it needs to be quintessential and yet say "I see you". It's a tough brief but these might just cut it.
---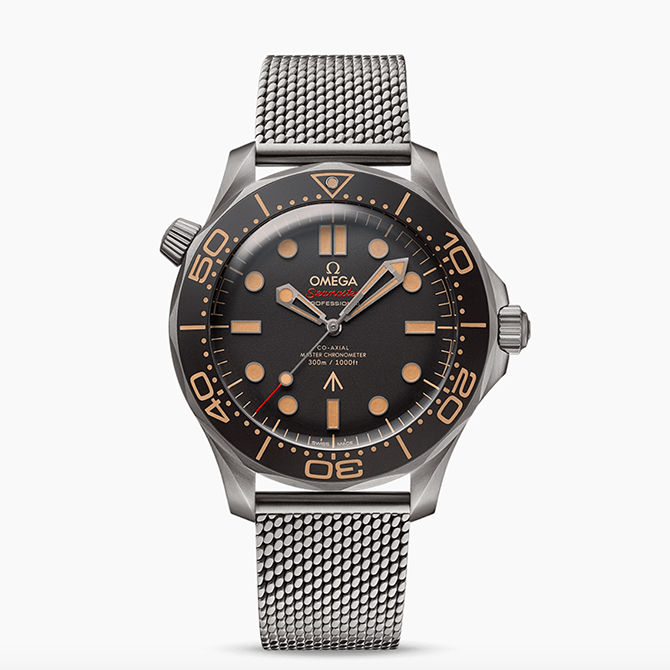 Omega's Bond editions can be a bit gimmicky, but there's nothing novelty about this absolute stunner. Except maybe that this is the first time since the 1960s that the Seamaster has been given a titanium mesh bracelet. It's also slim, lightweight and has a dial and bezel in the most amazing brown tropical aluminium. Dr No? Dr Yes Please, more like.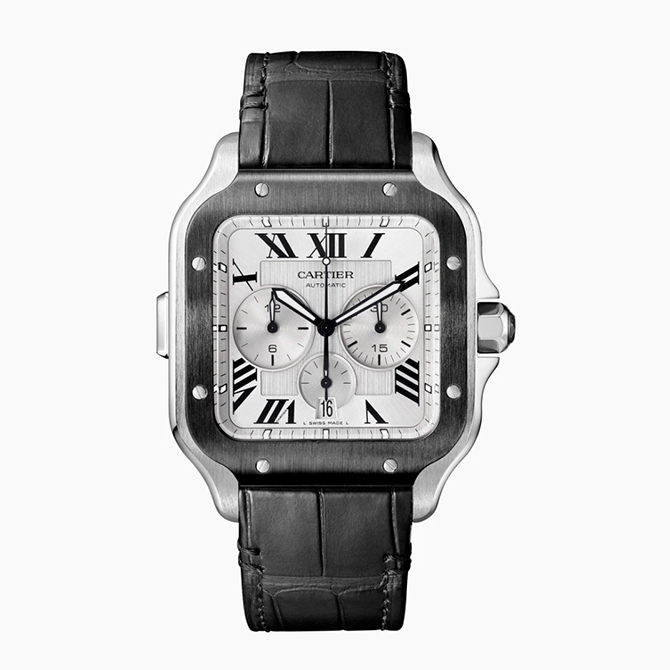 Cartier make "forever watches"; that's a given especially when you consider that half their styles have barely changed since they were created. However, nothing says eternity quite like the Santos. The first-ever pilot's watch designed by Louis Cartier for his friend aviator Alberto Santos-Dumont, it is iconic, timeless and here, given an update courtesy of a rubber strap. Modern enough to feel different, classic enough to last a lifetime.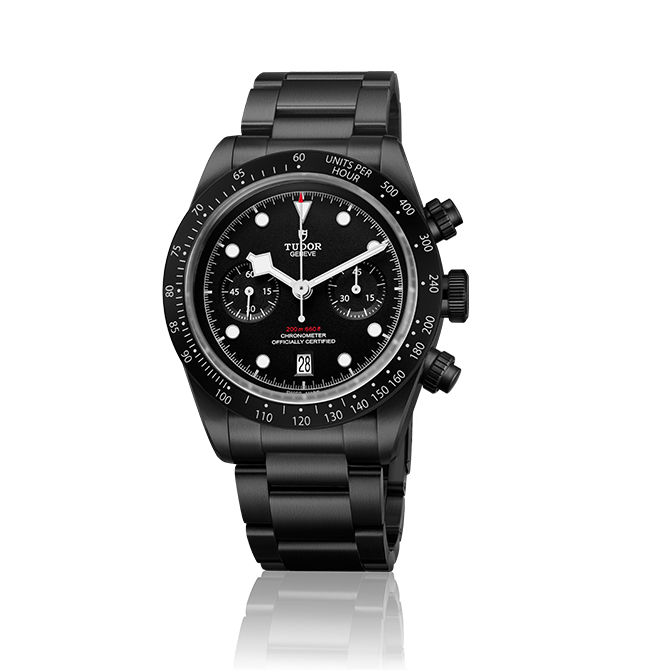 While Rolex might be the obvious choice, the smart choice has to be Tudor. This limited-edition of its iconic Black Bay is simply one of the hottest watches of 2019, and it's still making waves this year. It is sporty enough to be an everyday wearer, but the PVD-coated bracelet adds a menacing refinement. It's not something to which anyone could ever say no.
For more articles on timepieces, click here.
| | |
| --- | --- |
| SHARE THE STORY | |
| Explore More | |