Luxury timepieces come from a mostly patriarchal world but women have also been a big part of the industry, then as well as now. Visit any modern watch manufacture and you will see that women are very much present especially in departments such as assembling, finishing, decorating. These are arguably some of the most crucial aspects of fine watchmaking.
Finishing and decorating, in particular, is widely held as the final point that lies between a good watch and a great watch. If this is interesting to you, then you must be familiar with the works of Anita Porchet. Who is she? Only one of greatest living enamel painters today.
Anita Porchet, master enamel painter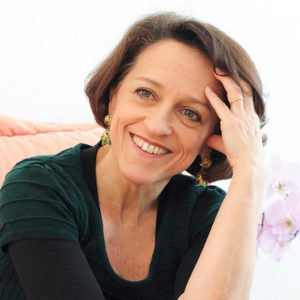 Anita Porchet
Her petite frame belies her enormous presence in the luxury watch industry. Anita Porchet is one of the very few living master enamel painters and she is staunchly defending her craft. She is also helping it by training the next generation of enamel painters.
Hermès Arceau Tyger Tyger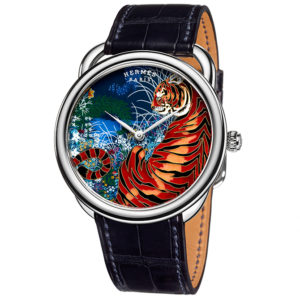 Porchet works independently out of her atelier in the Vaud canton of Switzerland, which is surrounded by serene landscapes. Her artworks have graced the dials of countless timepieces as she works with the likes of Patek Philippe, Hermès, Piaget, Vacheron Constantin but not a lot more. It's always quality over quantity here because her dials are all painted by hand, portraying heart-meltingly beautiful details that elevate the watch into a bona fide art piece.
Carolina Bucci, jewellery designer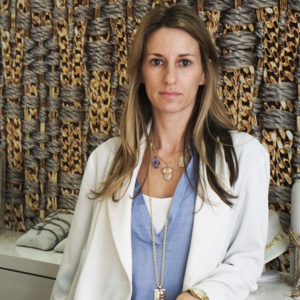 Carolina Bucci
Collectors of her works always know to look out for her signature on the dial. A tiny hand-painted AP signifies that this specific piece was done by the great master herself.
How do you reinvent an icon? Carolina Bucci would probably say "change it completely without actually changing it." It sounds cryptic and vague, only she's managed to do it–to great success–with the Audemars Piguet Royal Oak Frosted Gold.
Audemars Piguet Royal Oak Frosted Gold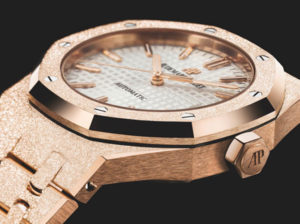 Bucci is the creative mind behind the Royal Oak Frosted Gold, a series of the iconic timepiece dressed in a frosted finish done using an ancient gold hammering technique. It gives the watch a unique shimmery effect, as if it were dusted with diamonds, or reminiscent of freshly fallen snow on a sunny morning.
She is an Italian jewellery designer specialising in Florentine fine jewellery but she has definitely left a mark–many, many marks–on the watchmaking world thanks to this special collaboration with Audemars Piguet.
Carole Forrestier, watchmaker extraordinaire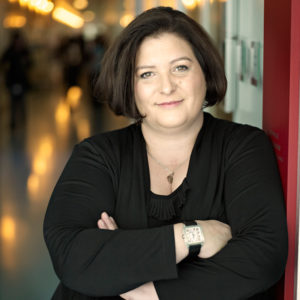 Carole Forrestier
Grand complications and innovative mechanical timekeepers are the lifeblood of Carole Forrestier's work. Usually working very much behind the scenes, Forrestier is one of the few women watchmakers, and she's an extraordinary one who believes in a different way of showing time.
During the years she's spent with Cartier Fine Watchmaking, she came up with such incredibly creative horological displays such as the Astro Calendar, the Astro Tourbillon, the Astro Regulator, and so on. Notice a recurring trend? Yes, Forrestier is always trying to reinvent the way watches tell the time.
Cartier Astro Regulateur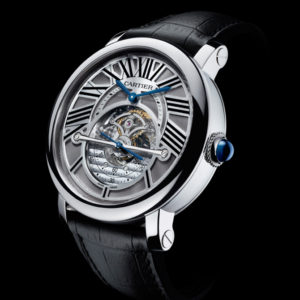 Some of her signature creations include the Ulysse Nardin Freak (she came up with an early sketch of the watch), the Piaget Polo Tourbillon Relatif… Forrestier has since moved on from Cartier but we are certain that she will return soon with even more dazzling watchmaking wizardry.
Fiona Krüger, watch designer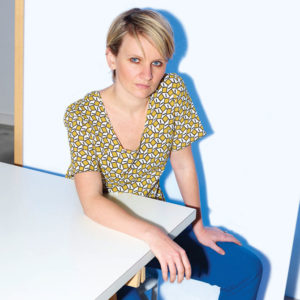 Fiona Krüger
If you like skulls and memento mori or thrive on chaos, then Fiona Krüger's works might be up your alley. The Scottish designer of fine arts and product design who studied in Switzerland has made these themes her call to fame. In terms of hand craftsmanship and design originality, no other brand comes quite as close.
Fiona Krüger Petit Skull Eternity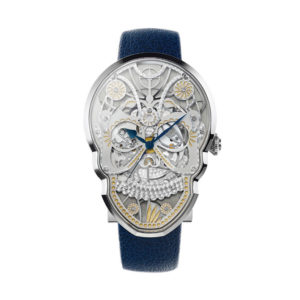 And somewhat ironically, these watches actually go back to very traditional, classical horology. You'll notice touches Swiss finesse such as clous de Paris guilloché, hand-painted grand feu enamel, hand-engraving, and more in her watches. This is because she was classically trained, working for some of the best names in the Swiss watch industry before striking it out on her own.
Cecile Guenat, artistic director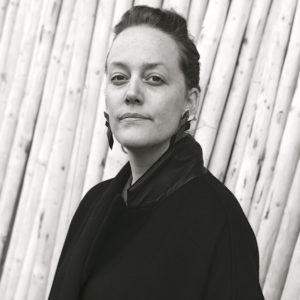 Cecile Guenat
One of the biggest talking points at the 2019 SIHH was Richard Mille's fun and outlandish Bonbons collection. Each watch in this eight-piece collection was covered with sweets and sugary treats from a traditional French patisserie. The watches were very pretty, but people thought they were some kind of joke. But look closer and you'll notice all the artistic details. Then you realise this is the perfect commingling of Swiss fine craftsmanship with contemporary sensibilities. And the genius behind this, is Cécile Guenat.
Richard Mille RM 07-03 Marshmallow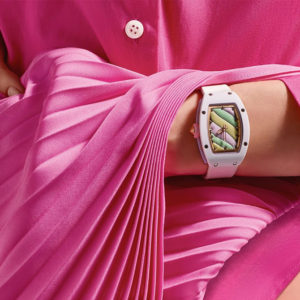 As artistic director behind the collection, Guenat delivered a pop-inspired sense of fun in an otherwise overly serious world. Richard Mille is the perfect brand for this level of horological irreverence. Even so, she's not forgotten that the DNA is always about technical finesse, so the little pieces are handcrafted with utmost precision to achieve the exact colour tone, the exact shape, and the exact textures, as the real thing. And her efforts paid off handsomely, as all the pieces were reportedly sold out within two days of their launch.
We can't wait to see what else Guenat has to offer for 2020. Indeed, if there's one thing the industry needs, it's more and different perspectives from such creative individuals as Guenat and the preceding four very talented beautiful ladies.
This article was originally published on Buro Singapore.
| | |
| --- | --- |
| SHARE THE STORY | |
| Explore More | |