We've always talked about the most touching proposals, the perfect engagement rings, the dreamiest bridal gowns, and the most extravagant weddings. But one thing we tend to overlook that's equally—if not more—important, are the wedding bands that represent the union of a couple, and a symbol of love and eternal devotion.
Traditionally introduced in a plain metal design, the wedding band has seen an update through the decades, and from diamond-encrusted bands to stackable designs, the options of today are almost endless. That said, if you'd still like take a step out of the box and opt for something trendy without being overly unconventional, the four designs from the Infinity by DeGem collection might just have the ones for you and your other half.
If your style is…
Trendy: DeGem's Infinity Brique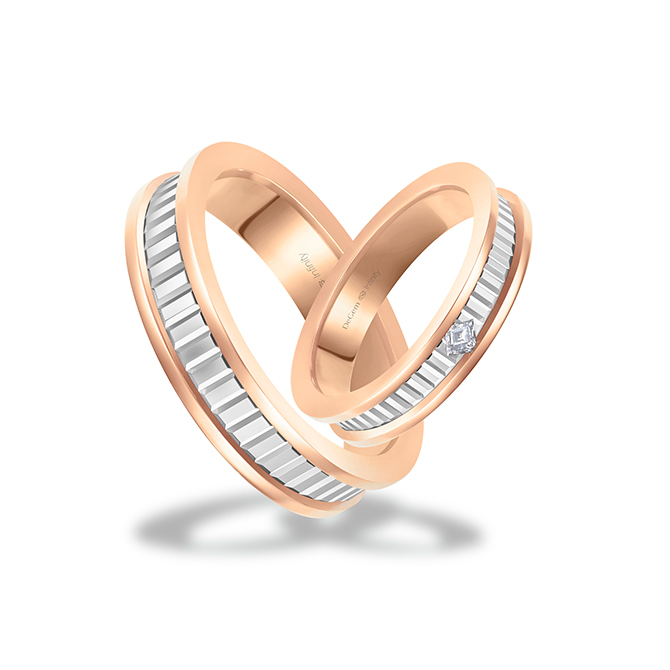 The latest addition to its Infinity collection is perfect for those who are all for making a stylish statement. Named the Infinity Brique, the brick-like 18k white gold design symbolises the brick and mortar of an everlasting marriage, and it gives the 18k rose gold band an eye-catching contrast. To seal it on a sparkly note, the female band is topped off with a round or princess-cut diamond in the centre.
Boho: DeGem's Infinity Twine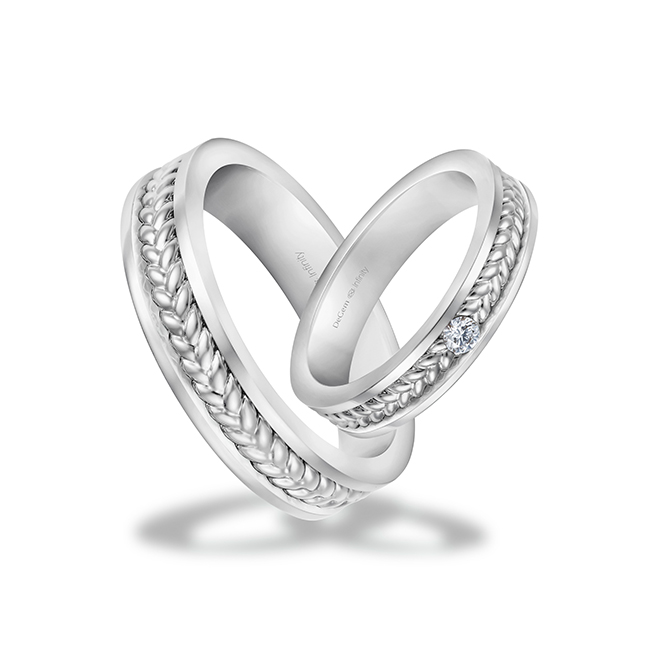 Looking for something that'll complement your bohemian side? The Infinity Twine is the one for you. It features an intertwined braid that represents the unbreakable bond between two lovers weaving through thick and thin in life. Like the Brique design, the female band also comes with a round diamond.
Modern: DeGem's Infinity Hexa
Taking reference from the structure of a honeycomb, the Infinity Hexa's architectural shape boasts a meaning deeper than you might think. The six sides of the hexagon represent love, faith, patience, respect, honesty, and loyalty, which are all the essential elements in an everlasting and blissful marriage. It's a modern design that can be stacked with your engagement ring, or worn minimally on its own.
Minimal: DeGem's Infinity Eleanor
Like the Hexa, the Infinity Eleanor bands also strike the right balance between modern and minimal. The 18k white gold ring features a cross pattern that elevates the design while highlighting the beauty of simplicity. To give it a bit more sparkle, the female band is adorned with a brilliant round diamond.
With over 40 years of experience in the industry, DeGem is one of the most established premium jewellers that places a strong emphasis on craftsmanship. The Infinity wedding band collections are now available for purchase at all DeGem boutiques and via its website.
| | |
| --- | --- |
| SHARE THE STORY | |
| Explore More | |