With the big buzz on the Apple Watch, it was only a matter of time before other watch brands entered the realm of the smartwatch
These brands, with their long history in luxury watchmaking, had something different to put on the table. Here's a rundown of four highlights from this year's BaselWorld, the largest watch and jewellery fair in the world.
FREDERIQUE CONSTANT HOROLOGICAL SMARTWATCH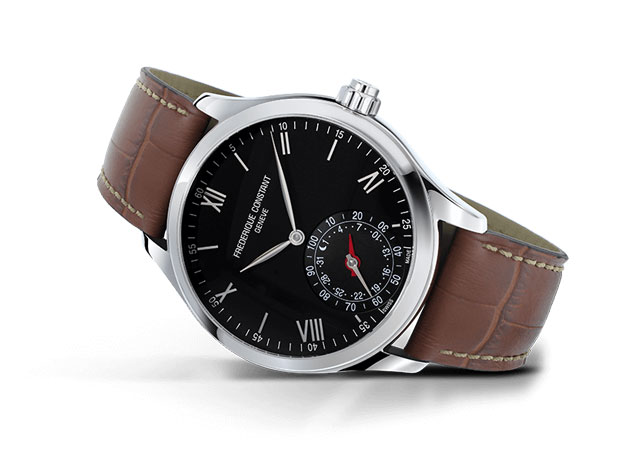 Looking for all the world like a regular timepiece, with its classical construction and analogue face, this smartwatch actually does a lot more. By incorporating a motion sensor, the watch becomes an accessory to fitness and rest; tracking the number of steps taken in a day, distance walked and calories burned. It also indicates your sleep cycle, so you can measure the length and restfulness of your slumbers. And lest you need a visual, a customised app enables you to set your goals, with the progress reflected in the watch's sub-dial.
BREITLING B55 CONNECTED
As befits its aviation heritage, Breitling transforms the watch into a pilot's instrument. On its B55 Connected, one may utilise its electronic tachometer, countdown system and various other flight measurements (take-off time, landing time and date) in tandem with a smartphone. This link also enables instantaneous synchronisation when switching time zones. Through the conventional use of two push pieces on the chronograph, flight data is generated and, later on, captured on the linked smartphone. Inside the timepiece, one finds a SuperQuartz movement - ten times greater in accuracy to standard quartz - that is chronometer-certified by the Swiss Official Chronometer Testing Institute (COSC).
BULGARI DIAGONO MAGNESIUM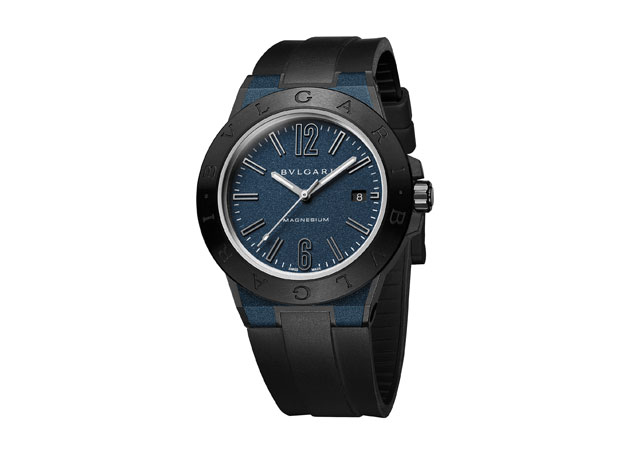 This self-winding mechanical timepiece is also a highly futuristic 'wrist-vault'. Think of it as an electronic passport that will enable access to various devices; smartphone, automobiles and even your front door. The key to this is a cryptographic chip and invisible antenna. In time, this banking-level technology could be used to make payments, transport tickets, transfer data and so forth, ushering a new era of digital certification and high-level security.
GUCCI AND will.i.am SMARTBAND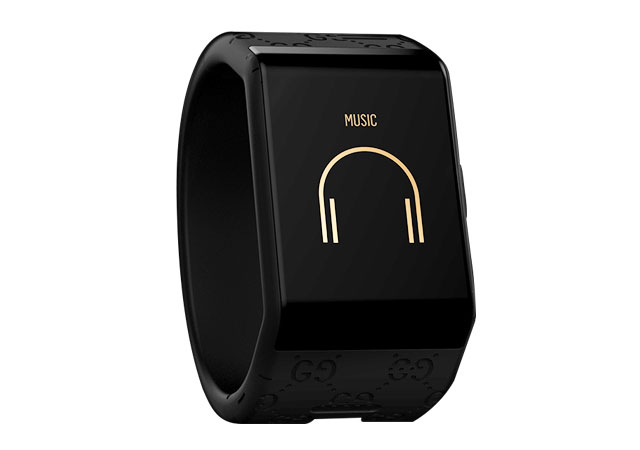 In teaming up with the rapper, deejay and all-round cool guy, Gucci is operating firmly on the style stratosphere with the potential release of this yet-unnamed watch. But style aside, this device breaks ground for enabling text messages, phone calls and emails without the need for a smartphone on tether. Its 3G capabilities, camera, music control and voice-activated personal assistant are some of the other highlights in what will be the rise of a new confluence or, as will.i.am calls it: "fashionology."