260 years in the industry—now that is an impressive anniversary, and Vacheron Constantin celebrated in true watchmaking fashion, by unveiling its most complicated watch to date: the Reference 57260.
A double-dial horological masterpiece of technical innovation and complication, the Reference 57260 was conceived over a period of eight years by the company's Master Watchmakers. It merges the classic principles of watchmaking with contemporary 21st century thinking in one stunning construction, exhibiting a staggering total of 57 complications. Among the complications were ones that were entirely new and unique, including the multiple calendars and double retrograde rattrapante chronograph, which were calculated, designed, and developed from scratch, creating a completely new calibre of movement.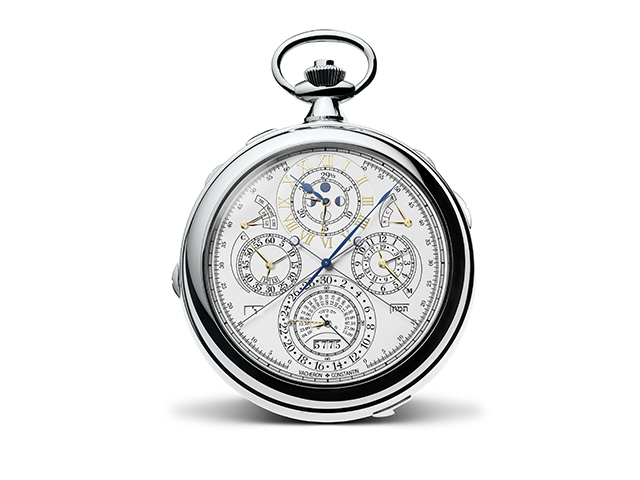 The Hebraic perpetual calendar feature showcases utmost technical and mathematical complexity. The lunar months and solar year were transcribed into an operational mechanism in the form of a display that is elegant, logical, and easy to read—a true example of contemporary watchmaking genius. The innovative double retrograde rattrapante chronograph is a new phenomenon in the world of watchmaking. Acting as a "detached" split-seconds chronograph, Reference 57260 is the first watch to be built with this ingenious and visually dramatic mechanical function.
Made of solid 18-carat white gold, the new Vacheron Constantin time teller bears an elegant and perfectly proportioned case brilliantly polished with glazed bezels on each side-the perfect aesthetic to complement one of the greatest contributions to mechanical watchmaking of recent times.
For more information, visit www.reference57260.com.