Christmas—a time for getting together with family and loved ones, delicious festive feasts, giving and receiving of gifts, and sharing kindness. Hermѐs joins in the celebrations with three beautiful timepieces that are perfect as gifts for loved ones. Spread the joy in true Christmas spirits with these exquisite selections:
1. Slim d'Hermѐs
A minimal classic, this 39.5mm diameter model is powered by the Manufacture Hermѐs H1950 ultra-thin movement. The integration of a micro-rotor serves to slim down this self-winding calibre, measuring just 2.6mm. A sapphire case-back offers a glimpse of the intricate technical details. Slim, sleek, and modest in design, it is truly an elegant wardrobe essential.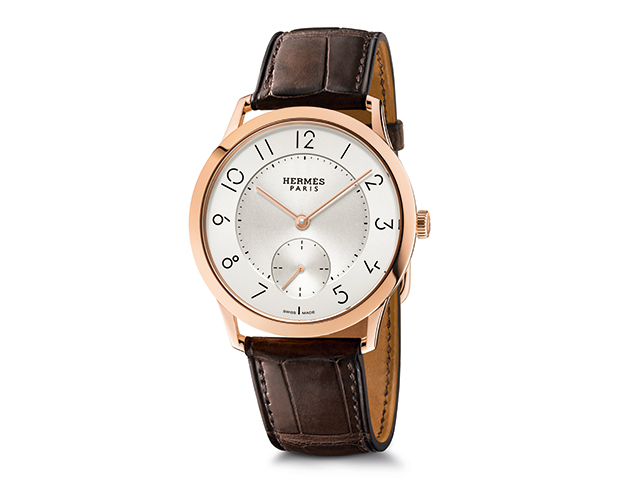 2. Arceau Millefiori
An unusual encounter between watchmaking and glassmaking, the Arceau Millefiori is crafted by the Cristalleries royales de Saint-Louis. Featuring dials and covers inspired by 19th century paperweights, the "millefiori" motif encapsulates the beauty of a thousand flowers wonderfully.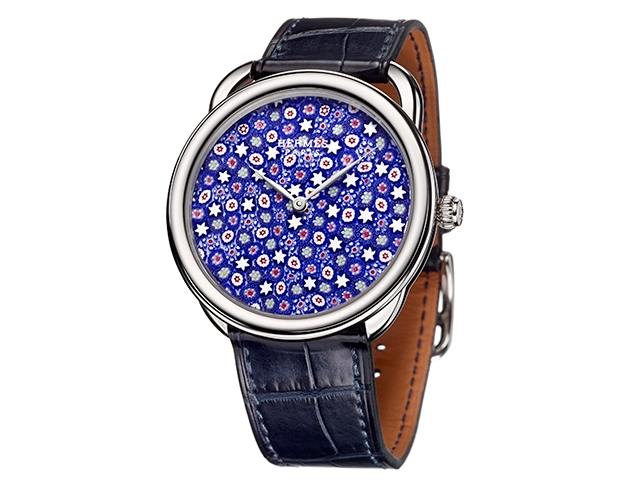 3. In The Pocket
A versatile creation dipped in sophistication, this elegant pocket-watch may be transformed at will into a wristwatch. Crafted in a unique rose gold composition with H red Swift calfskin, it embodies the impressive leather hand craftsmanship of Hermѐs. This iconic model is driven by the Manufacture Hermѐs H1837 movement with a 50-hour power reserve.