A barren dessert for some, a lush oasis of inspiration for Piaget
The wonders of nature are endless. The glorious views of sunrise and sunset, the sight and sound of crashing waves on the shore, the captivating curves of a canyon carved through time, the formation of diamonds... the list goes on and on.
Inspired by nature, more specifically, the many facets of a breathtaking desert landscape, Piaget beckons us towards a enchanting journey across the desert with its latest high jewellery collection, Golden Oasis.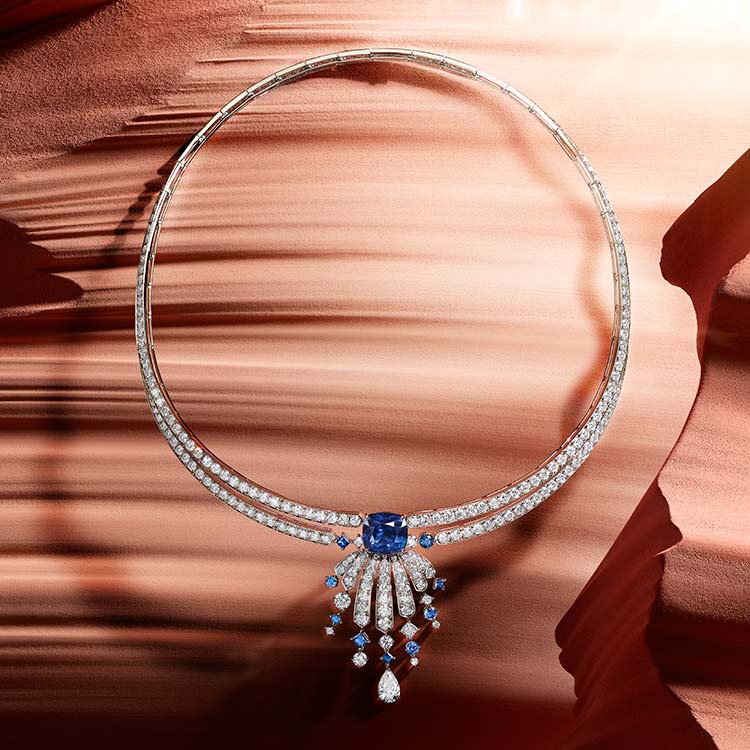 Ingrained with Piaget's exquisite craftsmanship and visionary imagination, Golden Oasis channels the vivid light and intense hues of a dessert via three distinct lines: Play of Lights, Desert Minerals and Native Bloom. See how each of these facets come to brilliant life in gold and gemstone details below.
Play of Lights brings to mind the ever-changing skies above the rolling dessert. Capturing the majestic moments in which the sun takes its throne in the sky, the Golden Hour set of creations is a sight to behold. Fun fact: It took Piaget's gemologists one year to gather all the diamonds as well as 450 hours of jewellery work to accomplish this magnificent feat of craftsmanship.
Desert Minerals is an homage to the purity of raw life, shining a light on smooth, sun-soaked rocks and rippling crystal pools. While the sea of jewellery dressed in blue sapphire, diamonds and white gold in this collection is absolutely beautiful, the spotlight undoubtedly falls on the Secret Water watch. A stunner inspired by the reflection of the vast sky into a pool of water, it features an opal dial in a medley of yellow, green and blue hues, paired with a Palace Décor bracelet that mimics the rippling sandstone walls of a canyon.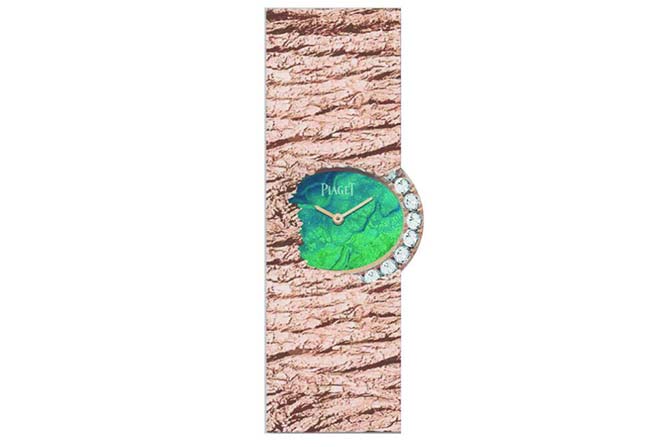 Last but not least, Native Bloom illustrates the thriving energy of wild flowers and plants that bloom in the face of adversity—the jewels of the desert. The Luxuriant Oasis necklace is a sight for sore eyes, as seen here on Piaget brand ambassador Olivia Palermo. Row upon row of marquise-cut emeralds depicts the lush leaves of the oasis, punctuated by a single pear-shaped, brilliant-cut diamond, which can be removed and worn on its own.