"Anything is possible" are the three words that formed the link between two visionary houses
Orbiting the same path of creative innovation, exemplary craftsmanship and boundless horizons, the horological world of Roger Dubuis collides with Massaro's realm of artisanal footwear.
Three new divas take centre stage with the new collaboration. Roger Dubuis' line of haute horology made for women, the Velvet collection, is reinvigorated with the unveiling of three personas of the Velvet Diva inspired by the original prima donnas, Greta Garbo, Rita Hayworth, and Lana Turner.
Focused on the same meticulous attention to detail, the timepieces are adorned with authentic Massaro leather - crafted with exquisite care to wrap around the wrist in the same way a pair of leather shoes would embrace the skin. All models bear the prestigious Poinçon de Genève, feature the signature Velvet characteristics and are driven by a Roger Dubuis mechanical self-winding movement beating.
The results: three symbols of potent femininity.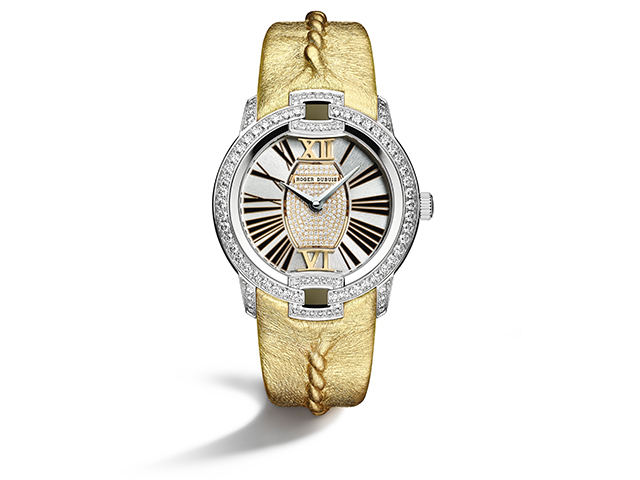 A pleated leather motif and radiant colours recall the powerful and provocative charisma of Rita Hayworth. The luminous theme is matched by the yellow gold barrel-shaped Velvet centre of the dial, framed by radiating hour-markers on a satin sunburst exterior.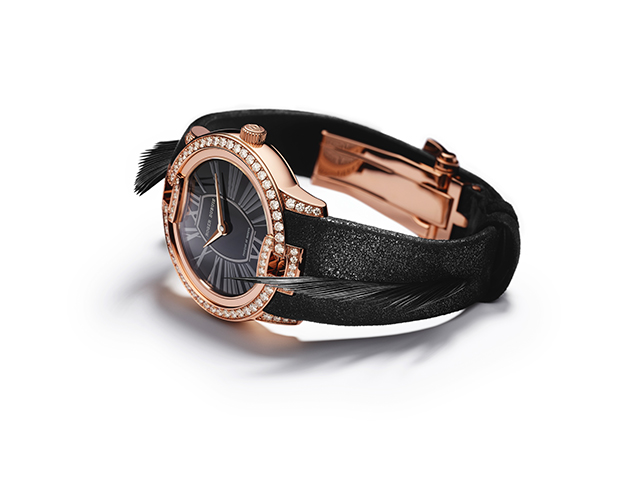 Dark plumage delicately crafted by Laurence Le Constant and the black lacquered dial with tone-on-tone charcoal markings evoke the feminine mystique of Greta Garbo. The warm pink gold case and sparkle of diamonds punctuate the dusky aura for a unique touch of class.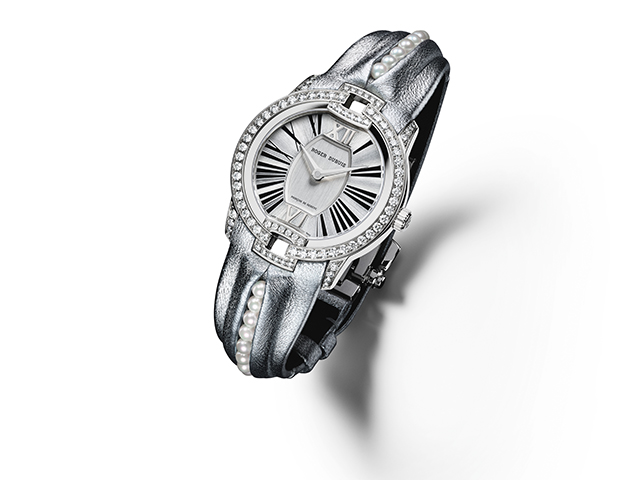 A distinctive Massaro silver strap intimately encases a row of pearls reminiscent of the moonlit lustre that adorned the silver screen siren's neck. The homage paid to the platinum blonde bombshell Lana Turner is echoed in the white gold case, appliques and brushed barrel-shaped dial centre.
Related stories:
Watch Roger Dubuis set the tone for summer in this animated short