A collaboration with Karmaloog that brings together the boldest of haute horlogerie and fashion
What is unapologetically luxurious, bold, cutting-edge and worth $1 million? Meet the Hublot Big Bang Tourbillon Croco High Jewellery, a stunning tourbillon timepiece set with 380 baguette diamonds in a pattern that mimics crocodile skin. It comes with a matching bomber jacket by Karmaloog. This is no ordinary bomber jacket though; under the suave black crocodile leather outer is a unique lining that has been developed using the latest technology, rendering it bullet resistant.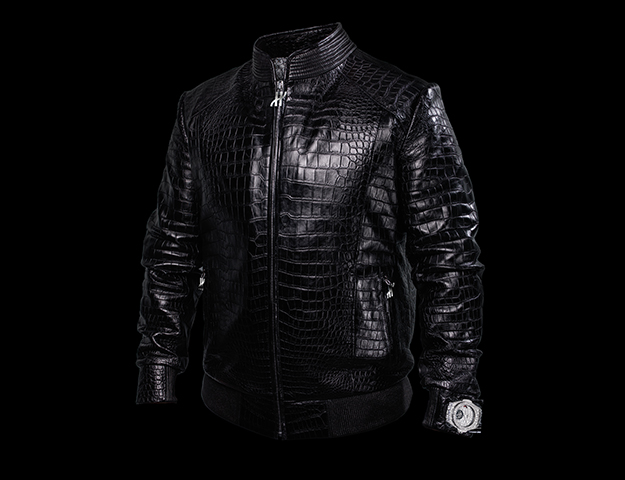 When we say luxe, we mean it: even the zip sliders are made of white gold and paved with diamonds, made to be interchangeable with the original white gold ones. Besides sporting a look that reflects the Hublot Big Bang Tourbillon Croco High Jewellery, the jacket is also designed to be integrated seamlessly with the timepiece using Hublot's 'One Click' system. With just one click, the wearer can easily detach the watch from its strap and attach it directly onto the sleeve cuff of the jacket, and vice versa.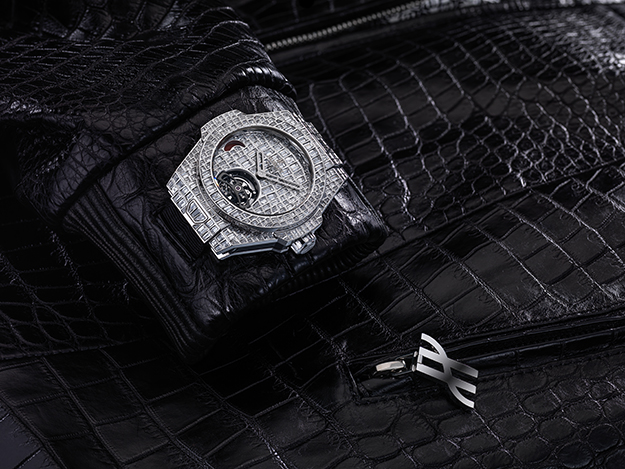 The Hublot Big Bang Tourbillon Croco High Jewellery watch and leather jacket are delivered in a black leather sports bag, and for a cool $1 million, this exclusive set could be yours.