See the national artistic gymnast's first images for the brand here
Corum has just welcomed Farah Ann Abdul Hadi as its latest Friend of the Brand—the brand's third representative from Malaysia. Both powerful and graceful on and off the mat, Farah Ann embodies the identity of Corum's ladies collection with a unique air of finesse that brims with elegance and strength.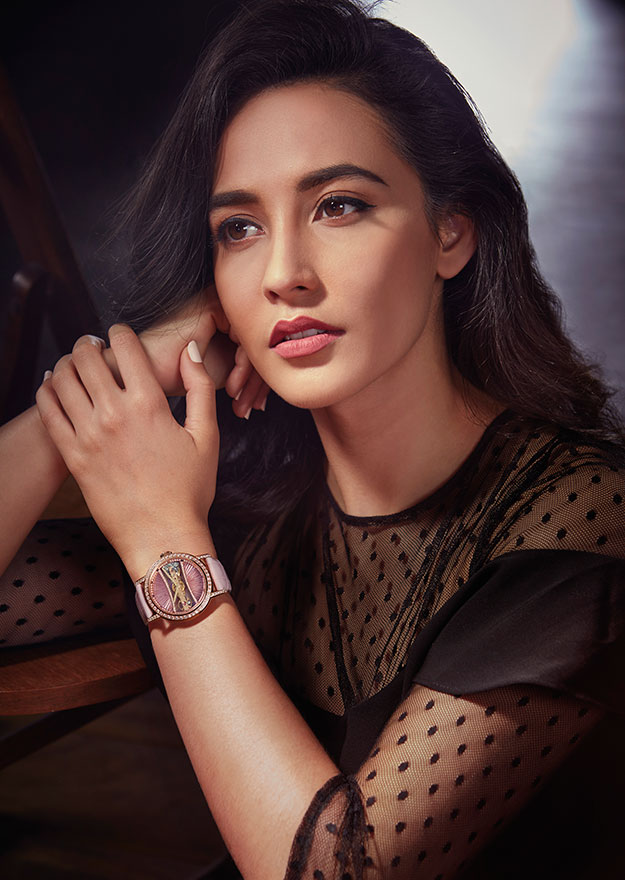 "Here in Corum, we continuously garner great interest in collaborating with individuals who possess distinctive talents while cultivating a promising platform for the future," says Chris Wan, General Manager of Corum Malaysia. "Farah Ann is a unique personality who symbolises the Corum's DNA like the Admiral and Bridges collection. She is sporty yet graceful and is an ambitious young woman with a bright future ahead."
A driven and dedicated national gymnast, Farah Ann has really made the country proud over the past decade with her many winning accolades and accomplishments in the demanding sport. "To be associated with an iconic brand such as Corum and made a friend of the brand is very exciting," says Farah Ann. "I am truly thankful and honoured by this partnership."