Watch someone's face light up with one of the stunners De Beers has in store for the festive season
The Enchanted Lotus Collection
In the same way a lotus flower captures the radiance of the sun, catch a dazzling beam shine forth from your loved one as they unwrap a jewel from the Enchanted Lotus collection. Pendants set with mother-of-pearl and micropavé diamond petals would illuminate the décolletage whilst the Dewdrop five-diamond bracelets add subtle glimmer to the wrist.
The Frost Reflections Collection
Taking inspiration from the way light dances across ice formations, the Phenomena Sunset Frost earrings reflect whimsical moments of a winter's day. To recreate golden hues of a sunset breaking through the frost, De Beers selects the most captivating yellow, brown and white fancy cut diamonds for their romantic setting.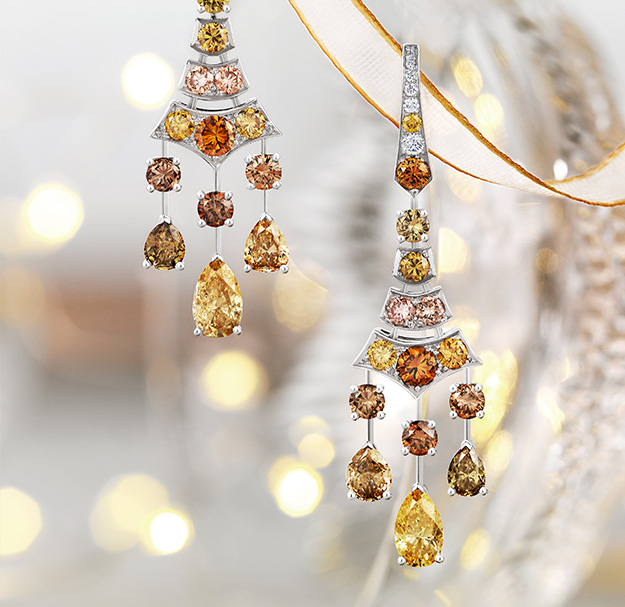 The Talisman Collection
Tradition is never forgotten at De Beers. The mystique and allure surrounding talismans of old gave birth to a collection that incorporates diamonds in their unpolished state. Rough stones have a texture, shape and colour that exudes a magnificent yet intangible beauty in a world of dazzling gems. If it's something special you seek, look no further.
Discover more incredible jewellery by De Beers here.