The debut of the latest high jewellery collection by De Beers in Asia featured Tan Sri Dato' Seri Michelle Yeoh
De Beers turned its gaze back to its homeland upon the Thames for a fluid retrospective that inspired the London by De Beers collection. Mr. François Delage, CEO De Beers Diamonds Jewellers said, "We are proud to call London our home and to introduce our first collection created as a tribute to our brand's founding city. These unique pieces have been created to encapsulate the magical Thames, bringing to life the unique spirit of London. The 5 sets showcase exceptional, fluid craftsmanship to reflect the water and the light through the beautiful combination of diamond cuts and skillful jewellery techniques."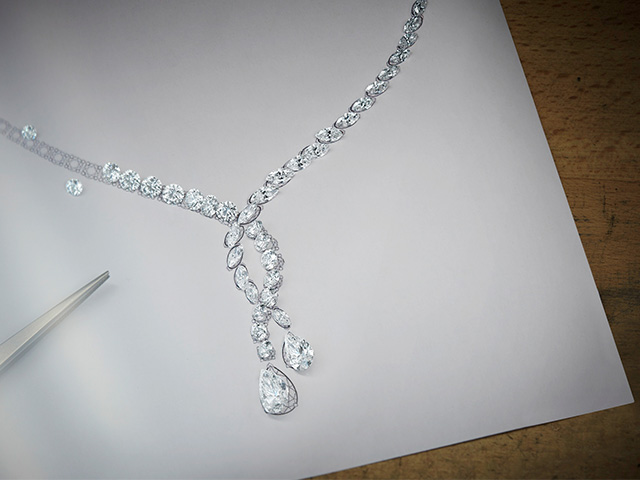 In accompaniment to the collection, this year's edition of De Beer's annual photographic campaign featuring inspirational women calls upon the talent of photographer Mary McCartney to capture the "London Dreams" of Michelle Yeoh. Formally regarded as Tan Sri Dato' Seri Michelle Yeoh in Malaysia, the internationally acclaimed actress and humanitarian takes us on a journey through London which harkens back to her childhood and her graceful passage to stardom.
In tandem with the collection, Mary McCartney explores the iconic landmarks of the British capital and encapsulates the spirit of London and the De Beers woman in her unique aesthetic through five atmospheric, yet intimate diptychs.
The Dun Feng Residences at 110 Dunhua South Road in Taipei was the venue for the inauguration of the London by De Beers collection in Asia. Present that night was special guest and our national icon, Tan Sri Dato' Seri Michelle Yeoh.
Related stories:
The latest collection by De Beers is a pocketful of sunshine
De Beers Talisman celebrates 10 years of brilliance