The Serpenti Viper is the amalgamation of enchanting beauty and unapologetic danger
Calling on a venomous sensuality, Bulgari strikes again with their latest addition to the dangerously alluring collection of Serpenti jewels. Notorious as a symbol of immortality, strength and seduction, this year, the myth and legend of ancient Rome is reincarnated as the Serpenti Viper.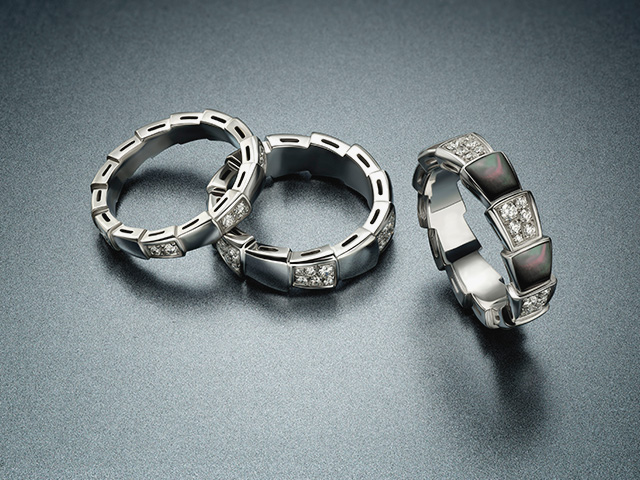 The stunning serpent is rebirthed in metal with provocative likeness—from snakeskin tessellations to the compelling colour—to a true viper. Tightly coiled into exquisite band rings, the Serpenti Viper rings glimmer and curl around the finger with seeming movement. Precious stones are masterfully set into a sinuous sequence of interlinked triangles that mirror the head of its namesake reptile.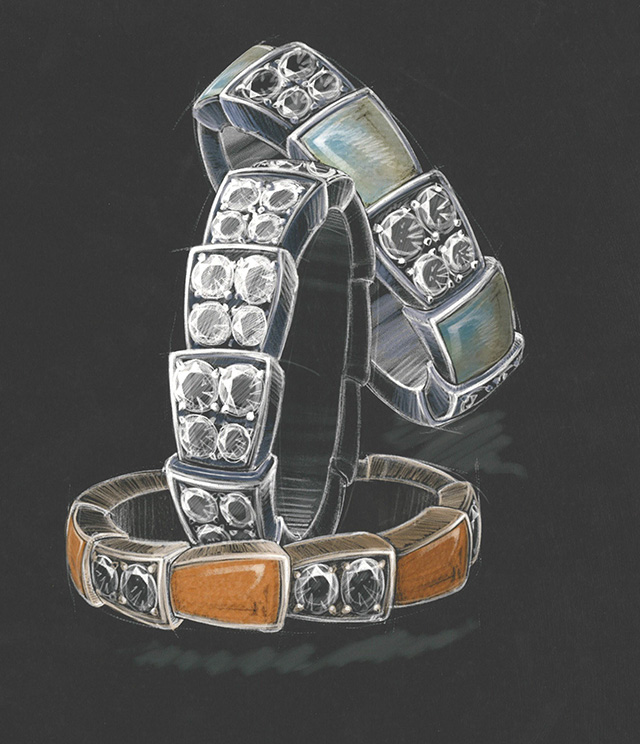 Unrivalled artisanal Italian craftsmanship has been paramount to Bulgari since the birth of the pioneering Serpenti jewel—the snake watch that keeps time in its jaws—in the 1940s. An annual renewal of its serpentine skin keeps the Serpenti collection flourishing ever since. Bulgari designs ensnare the beauty of nature and are skilfully sculpted to convey the the energy and iridescence of the natural world. Every Serpenti creation bears the hallmarks of the brand—flexible wearability, the juxtaposition of materials, avant-garde technique, and the hypnotic brilliance of colour.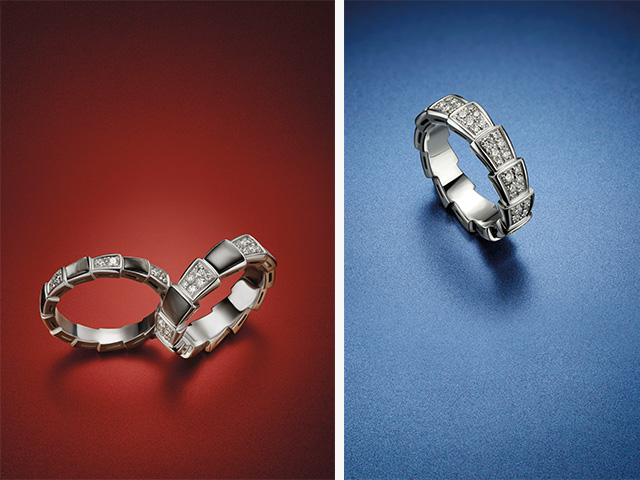 A geometrical infinity encircles the finger with the smooth tactility of snakeskin. Diamond encrusted links and black mop elevate its make. This brilliant yet sophisticated rendering makes the Serpenti Viper band rings perfect for every occasion. 
Related stories:
Buro 24/7 Exclusive: An interview with Lily Aldridge for Bulgari
An evening with Bulgari: KLCC boutique reopens
Bulgari Diagono Scuba: The perfect instrument to wear under and above the water