The 24-year-old officially joins the Tiffany & Co. family
Take a look at Tiffany & Co.'s Instagram page and you'll notice that the brand only follows three other accounts—Elsa Peretti, Patek Philippe, and Rosé Park of Blackpink. And if you're wondering why the K-pop idol is the only celebrity on the list, the answer has just been revealed: Rosé is Tiffany & Co.'s newest global ambassador.
"I've always loved wearing Tiffany jewelry. To be part of an iconic brand that has been part of my life for a long time makes it that much more special to me," says Rosé in a statement. "I am very honored and excited to be a part of the HardWear campaign and I can't wait for everyone to see it."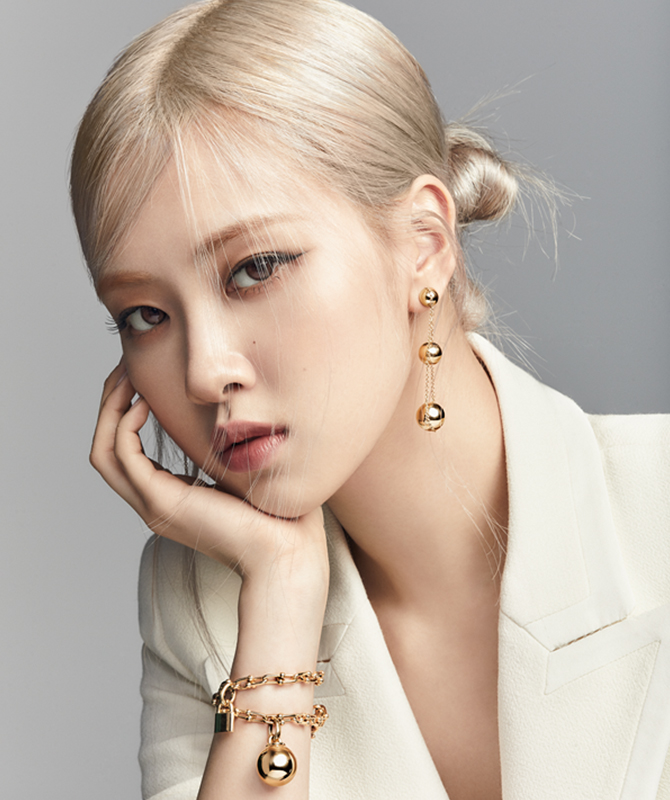 As one of the most popular celebrities globally right now, the 24-year-old—who made her solo debut last month—is also one of the most idolised young women in music and fashion, which makes her the perfect face for the Maison. The brand made the announcement by unveiling Rosé's first campaign featuring its well-loved Hardwear collection. In the series of images, the star can be seen wearing the bold pieces befitting her modern style, such as the 18-karat wrap bracelet, the triple drop earrings, and the graduated link necklace.