Audemars Piguet's dream project comes to life
Without doubt, the retro-modern architecture of Audemars Piguet's new museum stands out in the quaint township of Le Brassus among the mountains of Vallee de Joux, Switzerland. The first half of the complex is a futuristic construction of a sunken spiral pavilion of curved glass supporting a roof (that in turn has to support up to two metres of snow). The second half of the complex, however, houses the original building in which founders Jules Louis Audemars and Edward Auguste Piguet laboured to create their many horological triumphs in the late 19th century.

"It will be my life's greatest achievement when we complete it," says Sebastian Vivas, Audemars Piguet's Heritage and Museum Director. To even contemplate the project, Vivas says they had to find a design that would reflect the brand's underlying value; of mastering the rules and then breaking them. "That has become the philosophy of the project."
In the process of curating and building a 400-strong timepiece collection for this eventual museum, Vivas has gathered a repository of stories to go with the exhibits. One, which is linked to the founders, harks back to their 'school watch' - the pièce de résistance that enabled them to graduate from watchmaking school. "Can you imagine that at barely 21, they were already able to construct a perpetual calendar and minute repeater on their own?" Vivas asks.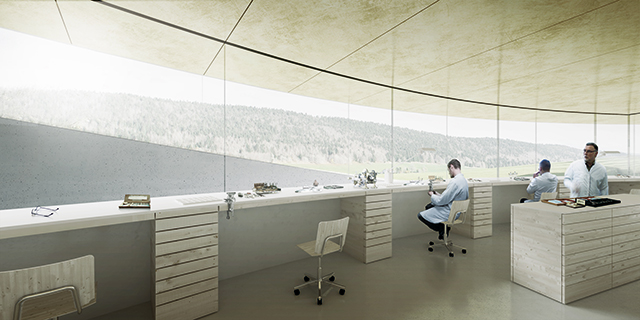 As for the museum project, which is estimated to be completed sometime in 2018, Vivas is wistful when he recalls the day they decided on the design of Danish architecture firm, BIG. "I had received the five shortlisted designs via email in my office," he begins. "The first looked like it could be a nice museum, the second was more interesting, the third was okay and the fourth had a very strong design but didn't seem to reflect our values," he remembers.
"I was thinking that if the fifth one didn't work, we may not have a museum," Vivas adds. "I opened the document and suddenly, I was alone in front of my computer at 7pm, and I couldn't do anything other than smile," he says. "It was clearly extraordinary, bordering on the idea of impossible, and it was absolutely clear in two seconds, that this is exactly what we wanted."