Meet Code 11.59, a new mainstay pillar in Audemars Piguet revered lineup of watches
When Audemars Piguet announced the introduction of an entirely new collection of watches, anticipation and expectations ran high. After all, the Le Brassus manufacture is well known for its Royal Oak, one of the most iconic watches in the world of haute horlogerie. Enter Code 11.59—a testament of Audermars Piguet's longstanding devotion to artistic excellence and technical mastery, and its ability to forge forward and focus on the future at the same time. It is in the name, 11.59; a minute before a new day, a minute ahead of the game.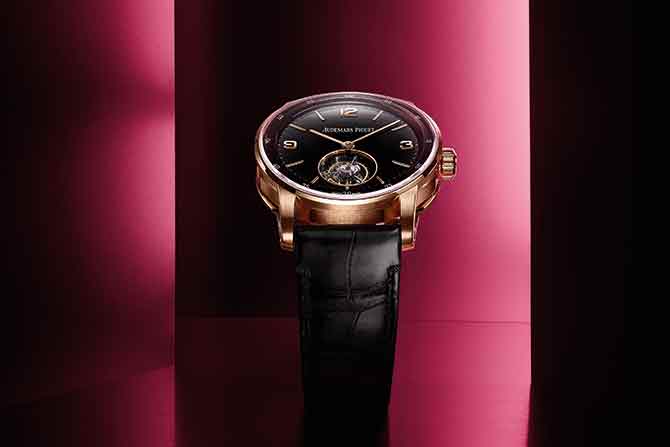 There were mixed reactions when the collection was first unveiled at SIHH back in January, and purely judging from images of it on the interweb, I was on the fence—but that soon changed after I got the chance of seeing it in the metal. You could say now I'm a believer. Why is that? Look beyond the seemingly conventional round case, and you'll find a wealth of details that makes the Code 11.59 a winner.
ONE-OF-A-KIND CASE ARCHITECTURE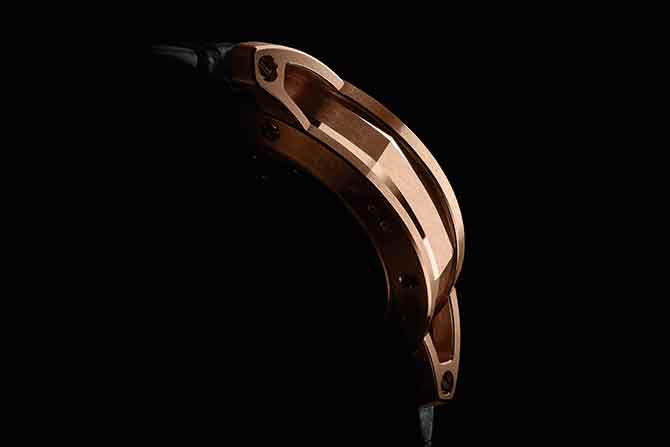 From the front, you might think that the Code 11.59 sports the most common shape in watchmaking, but turn it to an angle and you'll see that it a holds an octagonal middlecase within its 41mm round case—now we're talking. Another feature that will require an even closer look lies in the openworked lugs. While the upper part of the lugs is affixed to the thin bezel, the bottom part is actually not welded to the caseback, leaving a space so minute one probably won't notice it until it's pointed out. This is no trivial design detail—this allows for a seamless silhouette yet the caseback can be easily removed should the timepiece require servicing.
CRYSTAL CLEAR VISION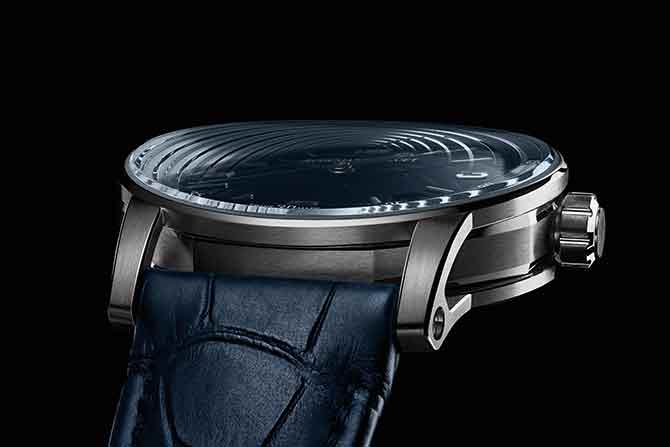 With the Code 11.59, you'll get the optical crystal experience. Audemars Piguet has created a complex double curved glare-proofed crystal, where it is vertically curved from 6 to 12 o'clock on top, with an internal surface that is shaped like a dome. When viewed from an angle on its side, this gives the unique crystal a rather interesting optical illusion of steps. More importantly, it enhances the clarity of details on the dial, giving it an HD-quality sharpness its wearer will surely appreciate.
TOP-NOTCH MOVEMENTS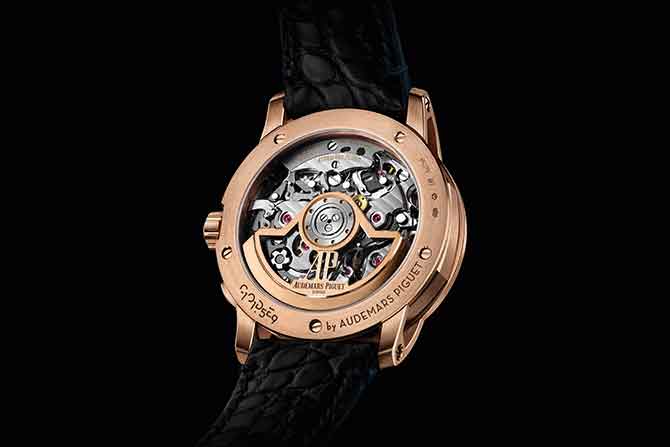 The Maison seemed to have taken to heart the adage "go big or go home" for this landmark release, introducing a total of 13 references at once. Six of the Maison's latest in-house movements are used across the 13 watches, of which three are brand new: calibre 4302, a selfwinding movement with seconds and date indication; calibre 4401, a flyback chronograph with an integrated column wheel and instant-jump date indication (pictured above); and calibre 2950, a self-winding flying tourbillon. Other existing movements you'll find in the collection are a perpetual calendar (which notably comes with a stunning aventurine dial), an openworked tourbillon and a minute repeater supersonnerie. True to Audemar Piguet's traditions and values, details matter. The movements are intricately decorated with a wide array of high-end finishing techniques, including traits tires, Côtes de Genève, circular graining/satin and gold-toned engravings.
Take a closer look at all 13 references below:
Visit www.audemarspiguet.com now to learn more about the Code 11.59 collection.