Vacheron Constantin's Retail Director Domonique Bernaz talks about its bespoke department, Atelier Cabinotiers
To hear Domonique Bernaz, Retail Director at Vacheron Constantin, talk about its bespoke department, Atelier Cabinotiers, is like discovering a secret passage in an old house. In 2006, with a gathered wisdom spanning over 250 years and a manufacture capable of almost all watchmaking processes, the department was formed with Bernaz handpicked to help clients realise their wishes for bespoke timepieces.
His first commission, from an important collector whom he met at an auction soon after the formation of Atelier Cabinotiers, necessitated a team of engineers, watchmakers and research and development efforts across eight years. "It was a major project with many complications that have never been made before," says Bernaz, with a smile.
Over time, the department has delivered on scores of commissions, with some requiring unique dials, engraving or 100 per cent bespoke calibres. For Bernaz, the key lies in a meeting of minds with the clients. "Either they come to Geneva to talk to us, or we meet them in any of our boutiques around the world," he says. The one commonality in all client requests is, simply, a stated wish for their timepieces to be unique.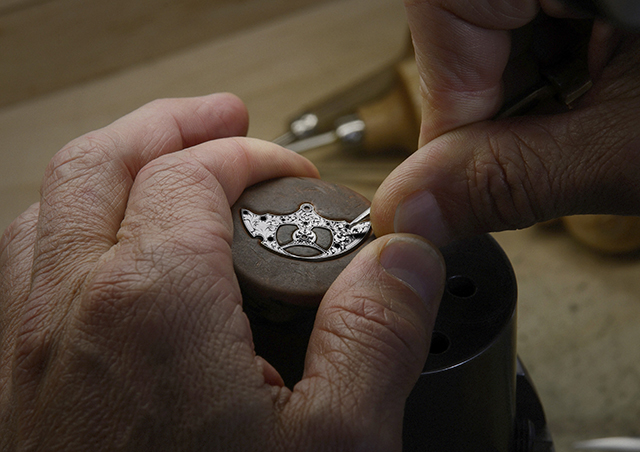 What has helped the case are clients who always well informed of Vacheron Constantin's DNA, including the brand's binding requirement to the lofty standards of the Geneva Hallmark. Even so, Bernaz has had to deal with many a curve ball, such as request for a different form of polishing than what is traditionally applied. "In almost all cases, my answer is usually, 'yes, I will check'."
"Atelier Cabinotiers is a place where we are always trying to give clients the happiness of getting a timepiece which meets their proposal," he says. He acknowledges this bespoke facet has long existed throughout the brand's history; customising one-of-a-kind pocket watches, clocks and wristwatches for wealthy industrialists to members of royalty. "The most important lesson I've learnt is none of this happens without the fullest commitment of the entire team; from the R&D team who study the feasibility of the project, right down to the enamellers, jewellers and engravers who provide the finishing touches."