Have you ever chanced upon an antique or vintage watch at a flea market in Europe and got really tempted to buy it? You recognise the make and maybe even the model but hesitated because you're afraid it might be a fake.
"But what if it's a genuine vintage?" you ask. Well unless you're some kind of expert or have a source who could help authenticate the piece on the spot, there's no knowing. You either take the leap of faith or pay the price. Because the vintage and antique watch scene can get real murky due to everything from the sheer lack of information to straight up misinformation. Google's no help here. And even top notch auction houses get it wrong from time to time. Yup, the odds are not in our favour.
Which is why it pays to shop for vintage and antique watches from official sources. This option did not exist in the past—choices were pretty much limited to your friendly neighbourhood preowned watch dealer, which is a whole 'nother kettle of fish, and a story for another day. Fortunately, today luxury brands have begun to recognise the true value of the pre-owned market.
Here are six high-end watch brands that have started to offer preowned and vintage models within their own retail network, or at the very least, are well equipped to help authenticate your watches.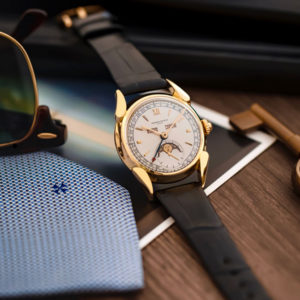 Vacheron Constantin watch
As the world's oldest watch company, Vacheron Constantin has made a lot of watches. Some of that is bound to resurface, and they do, at watch auctions and all corners of the pre-owned market. The manufacture prides itself on is its ability to service and repair every single timepiece it's made since day one.
Other than watches belonging to its clients, Vacheron Constantin also works on a collection of vintage and antique watches in its Les Collectionneurs line. The pieces here have been acquired mainly through auctions but also through private buy-backs. Vacheron Constantin authenticates, services, repairs if required, and then re-certifies them.
For that, the manufacture has enlisted the help of the Arianee Consortium to bring in digital certification via Blockchain technology. To date Vacheron Constantin is the only luxury watch brand that offers digital certification via Blockchain, which is as secure as you can ever get.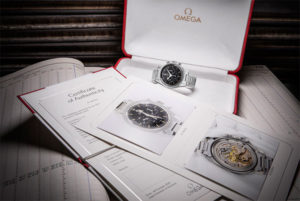 Omega watch
Vintage Omega collectors now may look forward to the brand's official Certificate of Authenticity, which is aimed to provide definitive validation from its experts in Switzerland. The goal with this move is to create an environment of trust for Omega's watches and boost confidence for anyone new to the buying market.
The Certificate of Authenticity will be given to an authentic Omega timepiece older than 30 years. To gain the certification, owners can either present their watch directly at Omega's HQ in Switzerland, or to a participating boutique in their country.
For 800 CHF, the watch will then be sent to the Omega Heritage Team, who have access to extensive historical production records and servicing policies. During their examination process, they will inspect the current state of the timepiece and then decide if it qualifies for a Certificate of Authenticity.
In 2018 Audemars Piguet announced it will start a second-hand division, introducing the concept first in its Geneva store. Customers may trade in their pre-owned models for a new piece, or sell their pre-owned watches to Audemars Piguet.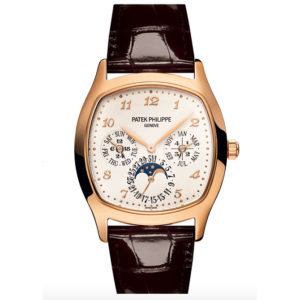 Patek Philippe watch
Patek Philippe doesn't dabble in pre-owned sales but it will authenticate and certify your vintage timepiece, although the onus is on you to provide the details. To authenticate your Patek Philippe, you first have to purchase an "Extract from the Archives" from the manufacture. You can do it your local Patek Philippe service centre.
Then you'll need to send photos of the watch to the centre: a full frontal view, a close up of the dial, a picture of the movement showing the movement number, and a shot of the case number. If it's a pocket watch, you'll also need to include a case back picture and close ups of any engravings or decorations.
Since the new management takeover, Breitling has been going through rapid change and one of these new systems implemented is the pre-owned business. CEO Georges Kern has started a stock buy-back policy that sells the pieces either through retail partners like Tourneau in the US or through its own stores. These watches are completely refurbished and certified pre-owned as a reassurance to the client.
Likewise, Richard Mille extends the certified pre-owned service to its customers. This makes perfect sense since timepieces are made in very small batches, which means each model is excruciatingly hard to get. So with this system in place, eager collectors are offered a second chance to acquire the Richard Mille of their dreams from the source rather than at auctions where prices can spiral massively out of control.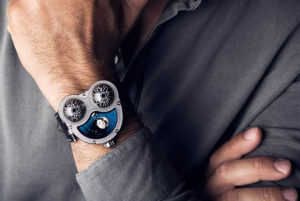 MB&F watch
An independent watchmaker that certifies and stocks its own pre-owned pieces? Kudos to MB&F. This initiative started in 2018 out of increasing demand for Machines that were out of production. So brand founder Max Büsser kick started the MB&F Certified Pre-Owned Chapter to curate a selection of past creations. This way, collectors looking for an MB&F Machine that's been sold out have a second shot at the piece from a reliable source.
The pieces receive a complete service and case refurbishment. MB&F also authenticates every watch so you know it's 100 per cent legit and in perfect working condition. On top of that, Büsser provides a two-year warranty and free shipping to anywhere in the world.
| | |
| --- | --- |
| SHARE THE STORY | |
| Explore More | |