Jewellery
Spooky jewellery for Halloween and beyond
Horror stones
Image credit: Alexander McQueen, Shaun Leane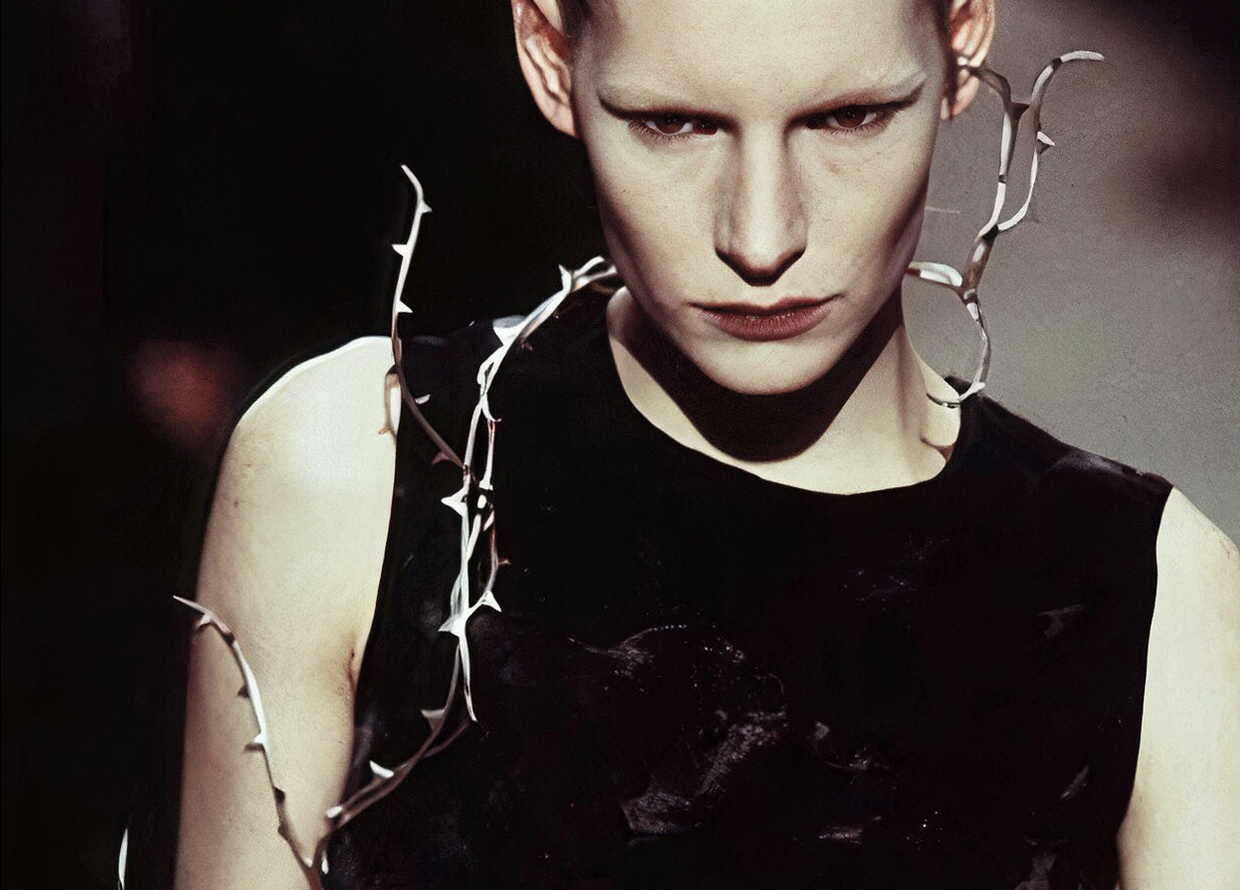 All festivities are reasons to get some 'ornaments'. For most people, ornaments are hung on trees and walls, but for lovers of fashion, they go on the ears, neck, wrists and fingers. With the Night of Horror coming real soon, we're here to help you elevate your Halloween costumes with some sensibly designed jewels for the occasion.
Of course, with sustainability in mind, we wouldn't want to introduce just one-time-use pieces. Instead, these items can still be worn as stunning statement makers to add a little spice to your outfits. See a variety of jewels with emblematic Halloween motifs, such as pumpkins, cobwebs, skulls and more, that'll make you more excited for 31 October just by looking at them.
Without further ado, scroll down to see our curated picks for Halloween and beyond.
For the ears
These are subtly Halloween-coded yet still appropriate for any party or fancy events that might come your way. If you didn't know, dangly earrings actually help create the illusion of elongating your face and even make it look smaller, too, so they definitely deserve a spot in your jewellery box. If you're into something shorter, there's also the skull with a pearl earring that mixes elements of punk and classy vintage, adding a unique twist to elegant clothing like a flowy black dresses.
For the neck
If you'd prefer a less literal Halloween piece, here are some choices that you might like. In case you didn't know, the skull has always been a symbol of the rebellious spirit embedded in punk culture while Chrome Hearts is a biker-inspired brand that's well-loved by the gothic and hip-hop community. Both pendants radiate punk vibes with a little sprinkle of goth that you could incorporate into your costume (or wear as an everyday piece because it's that versatile). Giving hip-hop swagger, these pieces would go well with most of your everyday outfits so it'll be a worthy investment that'll easily elevate simple looks. On the other hand, the Hermes pendant also resembles a wolf that's befitting for the occasion while the necklace from Jeulia would be a great gift for couples—great alternatives if you want something that's less rugged and more Halloween.
For the wrists
We've found some meticulously crafted art pieces for your wrists. The Rose Thorn Cuff by Shaun Leane is a piece of stunning costume jewellery, making it an elegant and extravagant addition to your upcoming themed parties. On the right is the cobweb bangle that's versatile, modern yet unique, definitely a piece that'll attract attention and praise wherever you go. For those who are thinking of getting the pearl and skull earring by Alexander McQueen from above, you might as well make it a set with this matching bracelet. Lastly, if you're looking for a subtly punk piece that's decorated with extravagant tones of gold, the Versace bracelet is your pick! 
For the fingers
These chunky rings from Alexander McQueen definitely remind one of the pirates. If you've planned on dressing up as one, this is your sign to get them now! On normal days, they're also great additions to your outfit for an added touch of punk rock. On the other hand, the Gucci ring is a great option even for minimalists, and it's a super easy piece to include in your daily stack of rings. 
| | |
| --- | --- |
| SHARE THE STORY | |
| Explore More | |