Watches
Introducing Romain Jerome's newest collaboration: Tattoo-DNA by Xoil
Going against the grain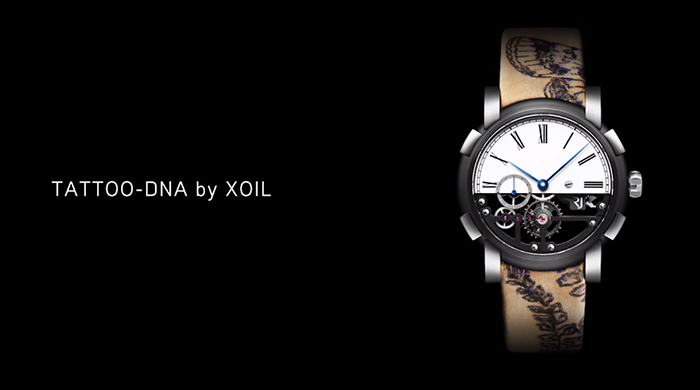 Being a timepiece limited to 25 unique pieces worldwide, this collaboration is the meeting of two intricate personalities between the Swiss watchmaker Romain Jerome and tattoo artist Xoil.
Gathering his inspiration from 19th century imagery, the 25 pieces that adorn the Tattoo-DNA by Xoil collection are unique and part of a harmonious whole guaranteed by the distinctive style of the artist and his very graphic tattoos which spread across the entire body, beyond the conventional areas. The enamel dial of the new 44mm case timepiece echoes the many dials accumulated by Xoil, who is a fervent collector of these peculiar objects.
"As this is a highly classical aspect of watchmaking, very different from our identity, we didn't want to approach it without making it our own," explains Manuel Emch, CEO of Romain Jerome. "Many dials in Xoil's collection were damaged and split. We decided to use them for inspiration and break our own, as we have always broken watchmaking conventions. It was the perfect continuation." The dial of the new Tattoo-DNA by Xoil has therefore been cut out with a water jet to illustrate these two juxtaposed parts. A Grand Feu enamel dial is decorated with Roman numerals and crafted in accordance with the watchmaking tradition.
Designed by RJ-Romain Jerome, the movement with right-angled bridges reveals the balance wheel at 6 o'clock, akin to a beating heart between the glimpses of tattooed skin-like straps. Watch the video below to see more of Xoil's process in interpreting his art onto these modern timepieces: