Four watches, four women and one kaleidoscopic vision of modern femininity. A rare moment of collision between the worlds of fashion photography and haute horlogerie has birthed the existence of a breathtaking moment for Audemars Piguet's latest watch collection. The Swiss luxury house has collaborated with photographer Harley Weir to present their 2021 summer collection and it's a captivating story about the relationship between a woman and her watch.
Best known for her beautiful, surrealistic imagery, the London-born photographer boasts an oeuvre that spans countless fashion editorials and campaigns for brands including Balenciaga, Celine and Jacquemus. And when she's not capturing a Missoni-clad Gisele as a celestial being from the star-spangled heavens or directing an off-kilter ASMR film that oscillates between fetishism and couture for Balenciaga, the self-taught art grad also does war reportage in conflict zones around the world. Whatever the subject matter, her images are framed in a way that is both intimate and tender, consistently challenging traditional attitudes towards the female gaze.
For Piguet's first appearance in the high fashion universe, Weir find parallels in haute couture and haute horlogerie to bridge the two worlds. The bespoke creation and craft of a couture gown do, after all, mirror the savoir-faire and technicalities of a métiers d'arts timepiece. Together, they come together to build a part of the wearer's character and identity.
"My inspiration for the shoot was to think about the way the watch was made and its different materials and then think about how the woman is made, what is part of her personality, what is her character, who she is," Weir says.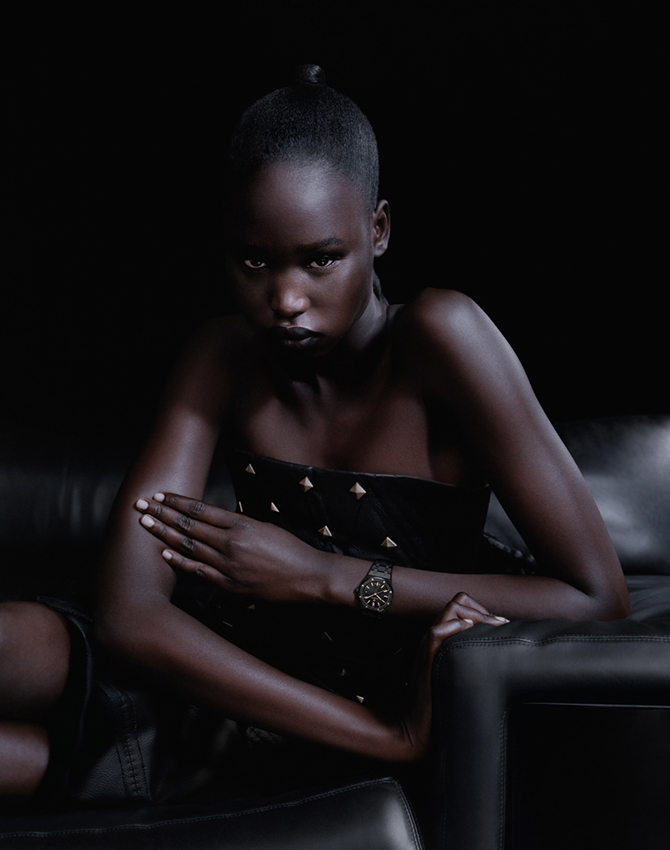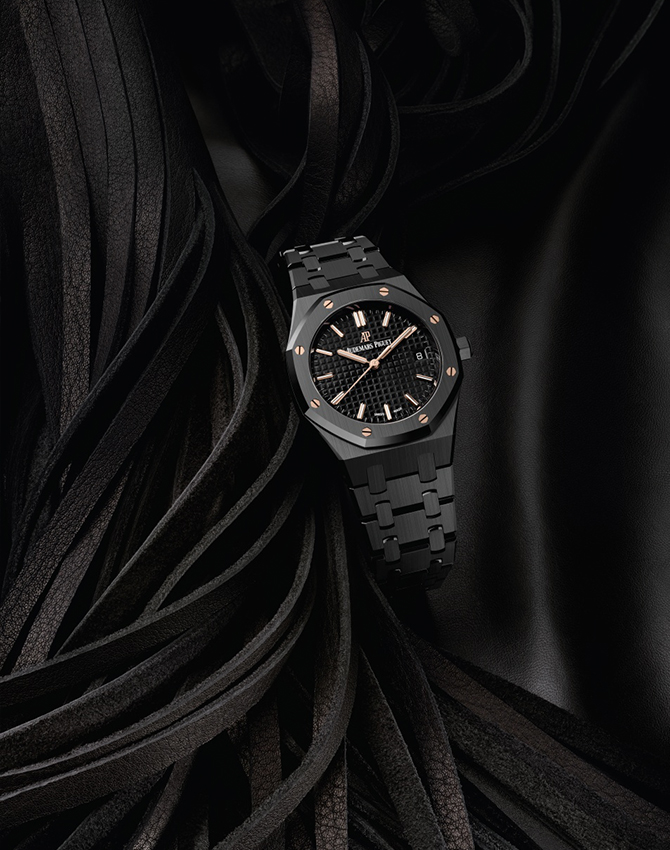 Inspired by diverse worlds, four Royal Oaks are presented in brand-new variations to present a kaleidoscopic view of contemporary women. Eclectic in colour and style, the timepieces come in the form of sleek black ceramic, vivid rainbow gems, shimmering frosted gold and, for the first time, pink gold and purple perfection that delights in the positive energy of an amethyst stone.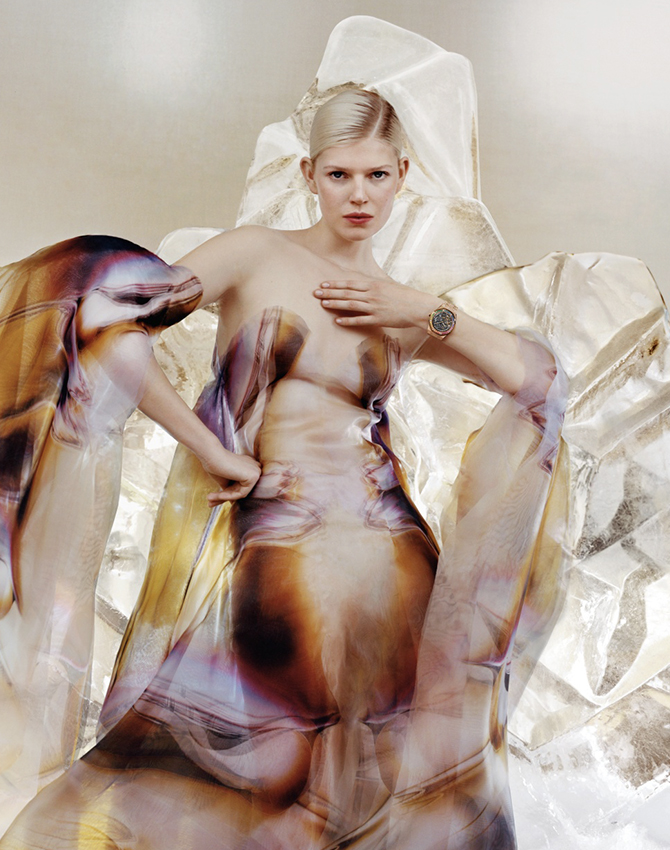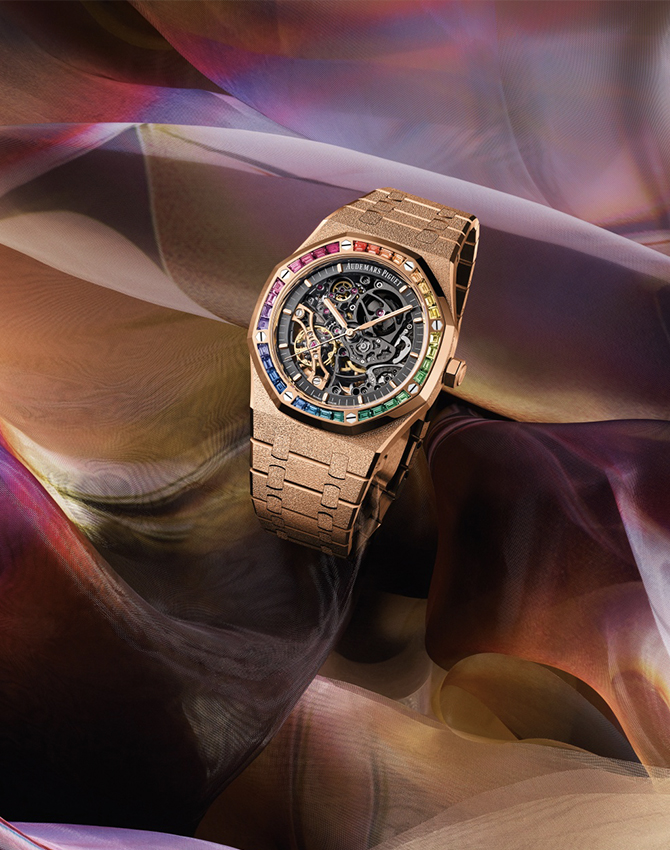 The myriad of colours, textures and materials assemble to reflect the different facets of modern femininity. Through the lens of Weir, these qualities envelop each image in wondrous fantasy to tell the unique tale of how a woman wears her watch.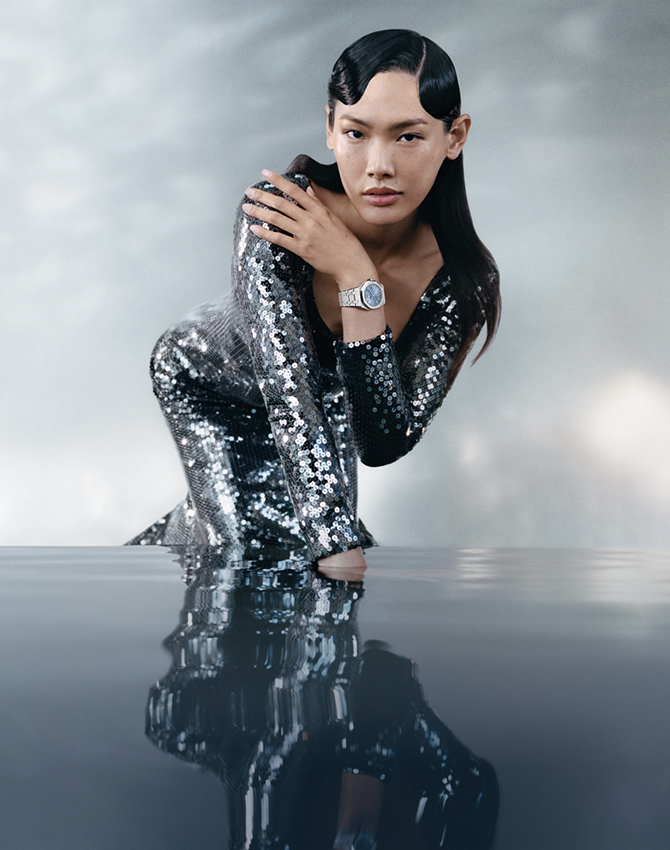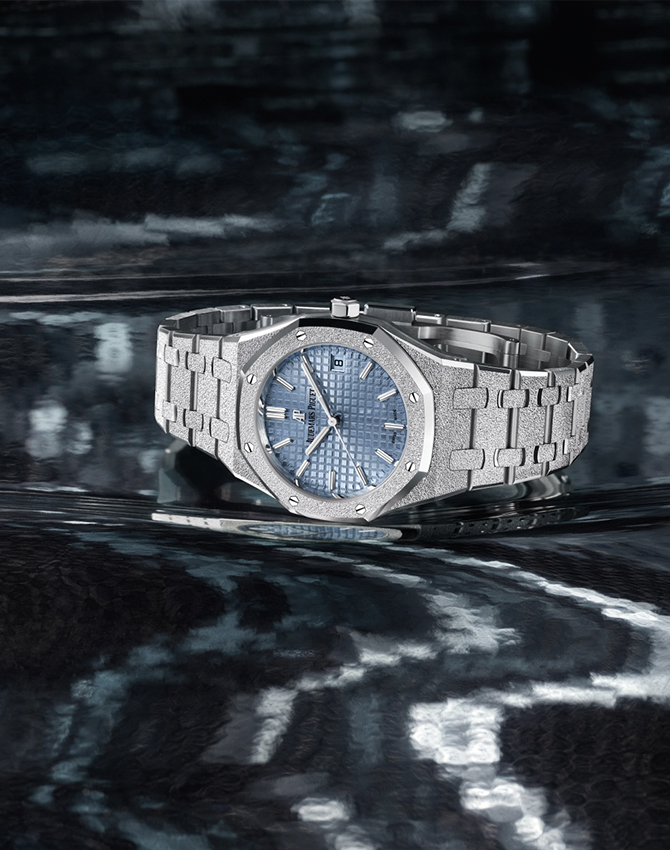 "Fashion has always intrigued me as well in that sense, building your character," Weir explains. "I love this idea that people get to wear part of themselves visually, so the people can show on their bodies what they desire inside."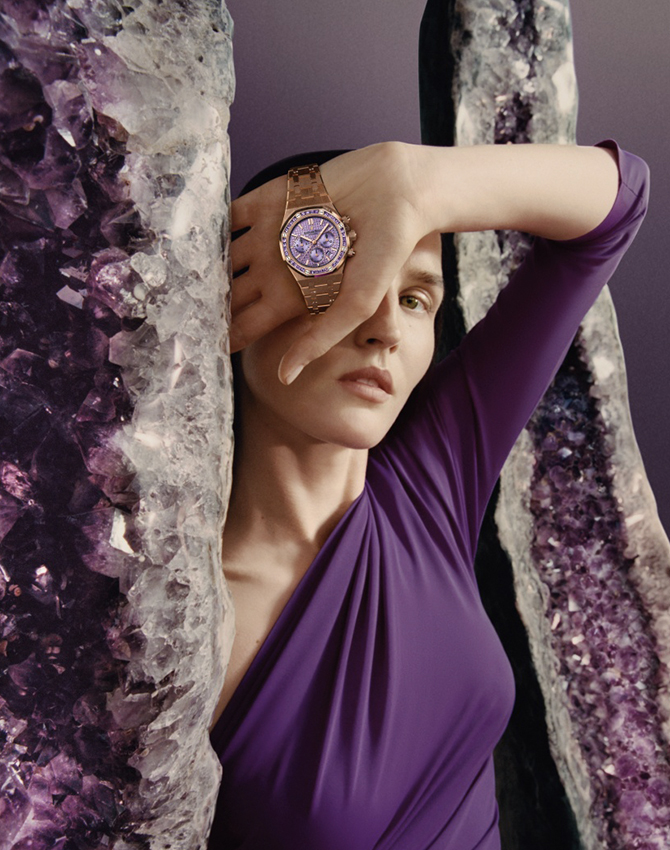 If there's anything her images show, its that watches definitely have the ability to do so too.
Read more about watches and jewellery here. 
| | |
| --- | --- |
| SHARE THE STORY | |
| Explore More | |