When we think of the 80s, images of dramatic colours and bold fashion come to mind. The principle is that more is better, and if it's larger than life, you're winning it. The 80s was when stars like Madonna, Prince, David Bowie and Michael Jackson reached mega status, while artists like Andy Warhol, Jean Michel-Basquiat and Keith Haring broke the convention of art. It was also the decade that the bond between Bvlgari and Andy Warhol blossomed.
Nicola Bulgari and Andy Warhol enjoyed a close friendship where the former was drawn by the latter's creative spirit, while the latter always seek out the brand's bright gems for styling his celebrity photo shoots. It is this special relationship that now inspires the new Bvlgari high jewellery collection dubbed Wild Pop.
Bvlgari's creative director, Lucia Silvestri first got the inspiration to create this collection following a visit to the Andy Warhol Foundation for the Visual Arts in New York City. Here she discovered the Bulgari ephemera of catalogues and correspondence in the artist's archive, and was reminded of an important lesson she learned while working alongside Nicola and Paolo Bvlgari – that is "to dare". Hence, Wild Pop is described as a distinct collection that breaks the rule; it is striking in design as well as colour.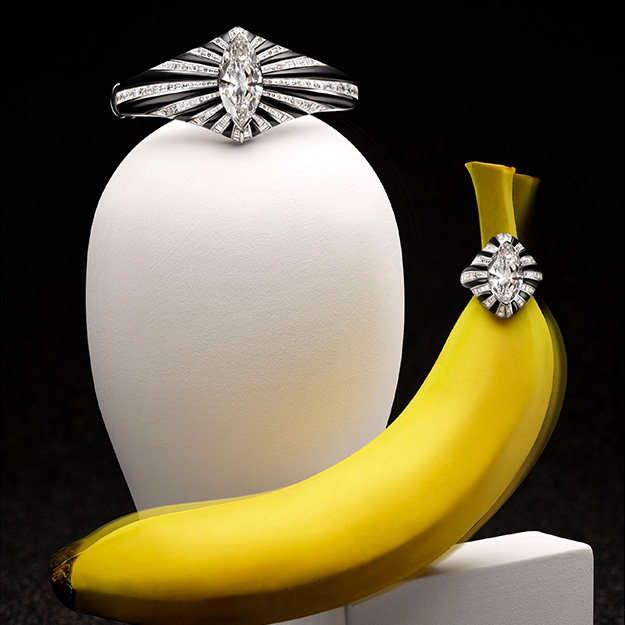 Wild Pop centres around brilliant gemstones and bears the most vivid hues, a hallmark of Bvlgari's style. The play of vibrant shades and bold designs also is a tribute to the 80s where everything is loud and electric. The Wild Pop collection is crafted using time-honoured techniques and juxtaposed in brilliant combinations, so it is playful, elegant and anything-but-ordinary. Take a look below:
{insert gallery tpl="slide-freesize.tpl" id="[Стандартная] Bulgari Wild Pop" rid="6330″ order="a_tstamp"}
| | |
| --- | --- |
| SHARE THE STORY | |
| Explore More | |