When old is most certainly gold
Whether you're a believer of luck like Jacques Arpels ("To be lucky, you have to believe in luck"), or simply a lover of all things well-made and beautiful, a gift from Van Cleef & Arpels' Alhambra collection is always a good idea—even more so in 2018, as the iconic symbol of luck from the Maison turns 50 with a series of new creations adorned with brilliant materials.
Following the footsteps of grey mother-of-pearl and rock crystals that were introduced earlier this year, the festive season brings forth a new Vintage Alhambra necklace, bracelet and earrings featuring the guilloché technique on mirror-polished yellow gold; luminous creations that radiate light and joy from every angle.
Then there is the limited-edition Vintage Alhambra pendant. This year's creation is clothed in gold mother-of-pearl for the first time, fringed with an elegant beaded border in yellow gold and a diamond at its centre for a delicate yet dazzling sparkle. The gold mother-of-pearl gently shines with ever-changing overtones, its satiny sheen evoking femininity, gentleness and protection.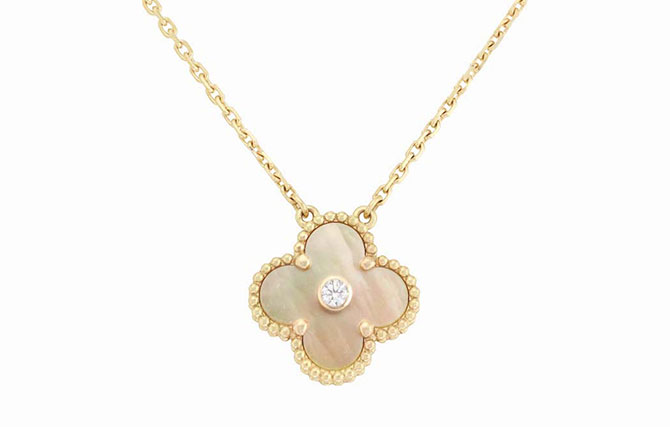 Below, more jewellery tokens of luck from the Alhambra collection (and how to style them):