We spell out all the reasons to love Chanel's J12 line, in conjunction with the introduction of the unique J12 Untitled series
At Baselworld earlier this year, we had the pleasure of admiring the Chanel J12 Untitled series up-close. Composed of 12 unique timpieces, each watch from J12 Untitled is decorated with an abstract number composition (from one to 12) using ceramic marquetry. When put together, the 12 pieces form a polyptych. 
A graphic collection that make for statement black-and-white pieces, only one of each number will be produced, making them ultra exclusive. 
---
So owning the J12 Untitled numbered series may be an out-of-reach dream for most of us, but there are still plenty of creations to have and to hold in Chanel's J12 collection. Here, we've listed all the reasons to love J12—including some of our favourite timepieces from the iconic line:
A PIONEER
Chanel's first automatic watch introduced back in 1999, you could say the J12 is the watch that paved the way for fashion brands looking to establish themselves in the horology world as a serious watchmaker.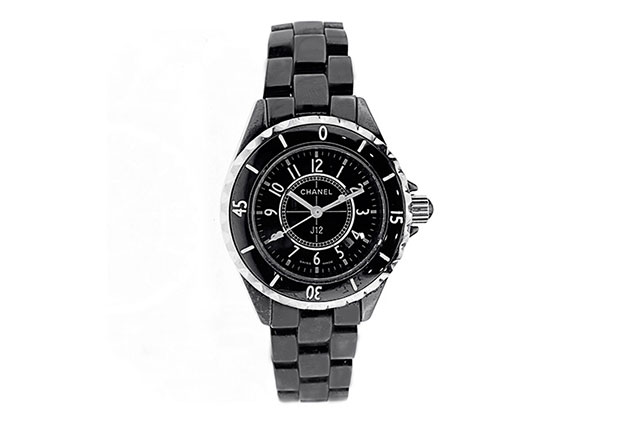 CERAMIC BEAUTY
Characterised by its use of the highly resistant, virtually unscratchable material that is ceramic, the J12 also sparked the trend of high-tech ceramics in timepieces. Don't you just love that glossy finish?
INNOVATION-CENTRIC
If gloss is not your cup of tea, Chanel's penchant for innovation has got your back. Over the years, the house has pioneered new ceramic technologies, inspiring the birth of new high-tech materials such as titanium-infused ceramic, and matt black ceramic, a suave matte finish that can be found on the J12 3125.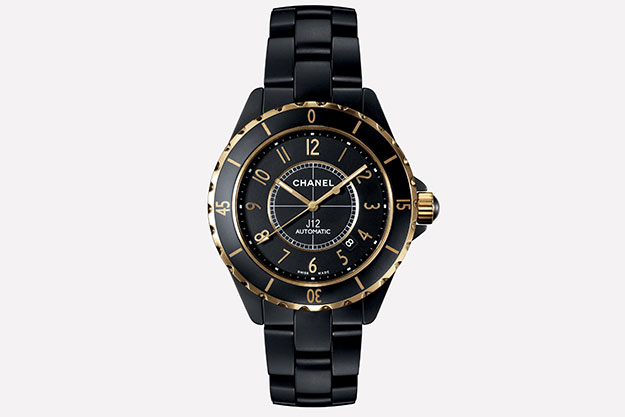 FASHION DNA
It is Chanel we are talking about after all, so you can expect to have your fashion needs covered in all forms and sizes. How often do you come across a timepiece that can be worn as a ring?

Or a watch that can go from rock-star worthy to evening-appropriate in just a minute by simply slipping off the cuff.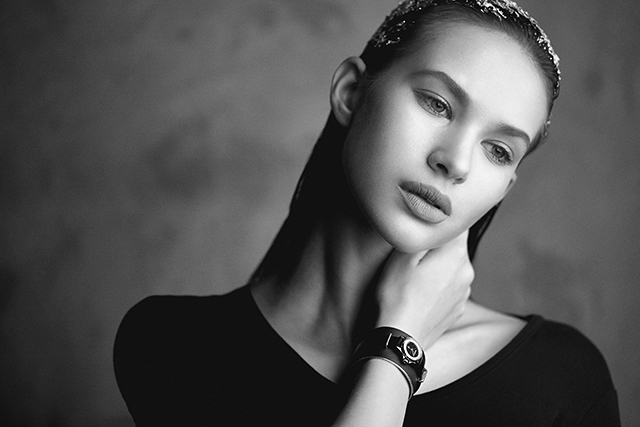 BLING IT UP... OR NOT
Either way, you'll find your weapon of choice in the J12 arsenal. You can settle with the shine of one of the all-ceramic beauties, or you can dial it up a notch with a bejewelled piece. To wit, meet the new J12 models that were unveiled at Baselworld 2018: the J12 Untitled in black or white ceramic and the J12 Collector—all limited to just 1,200 pieces each.  
HIGH JEWELLERY MASTERPIECES
There are even high jewellery pieces to marvel at. This is when the line between jewellery and timepiece is blurred masterfully, leading to sparkling masterpieces such as the J12 Ganse Rubis.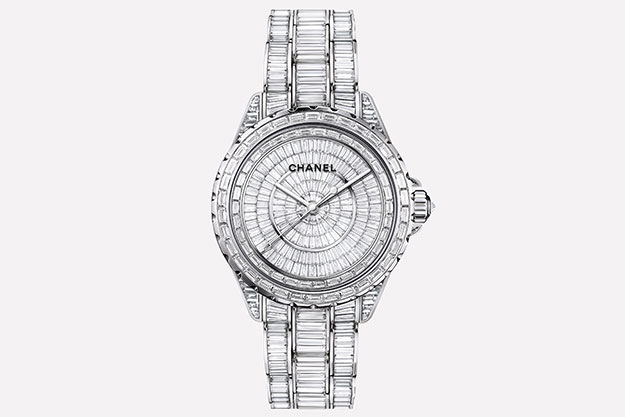 If you appreciate the best of both worlds when it comes to high jewellery and high complications, then the J12 Flying Tourbillon is quite the sight to behold.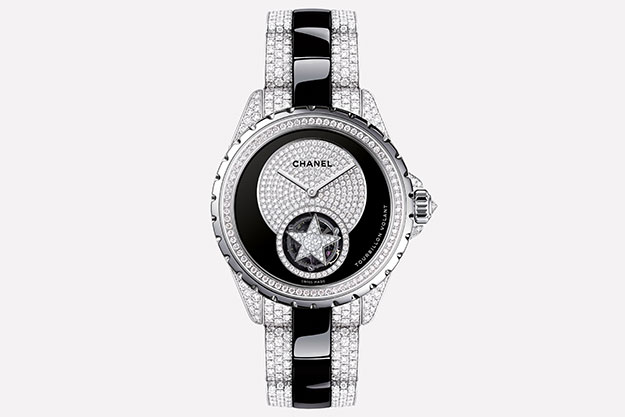 Discover the entire Chanel J12 collection here.