The proverbial goodness promised within small packages rings true with these dainty timepieces by Baume & Mercier
The modern woman is an amalgamation of many characters and a range of styles. The Petite Promesse embodies that combination. Albeit the striking likeness to its sister—the original Promesse—the 'Petite' younger sibling embodies a more spirited approach to adornment. With its wrap-around style straps in vibrant leathers or polished steel, and miniature 22mm diameter mother-of-pearl dial, the latest Promesse may be small but it's sizable in style. 
An irresistible attribute, mischief and charm are a woman's secret weapons. The woman in the blue Petite Promesse exudes confidence and cheer. Straps of blue calfskin embrace her wrists, reflecting the sunny skies while the diamond-studded half-moons offset the elegant case, a reflection of the sparkle in her eye.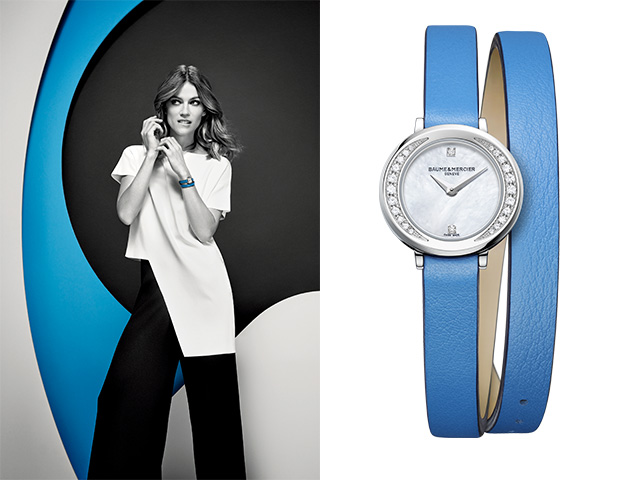 Spontaneous creativity defines the wearer of the orange Petite Promesse. Taking on the world with gusto and flair, she flashes her fully diamond-set case and vivid orange calfskin wrap-around strapped timepiece as boldly as she flashes her winning smile. 
No holds barred. This time, the pearly glow of the dial surrounded by the astute sparkle of the case is complemented by a cold sheen from fine-chain polished steel. The woman whose wrist sports the silver Petite Promesse means business. She is sophisticated and independent, ambitious and elegant. She's one to watch.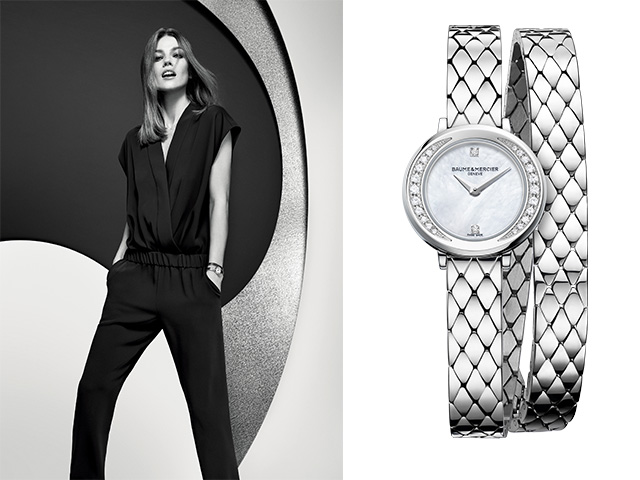 Baume & Mercier's take on the mini format timepiece comes in three interpretations on the wrap-around style, featuring a diamond-set steel case and a white mother-of-pearl dial decorated with two diamonds as indexes at 6 and 12. The Petite Promesse stands as a reminder to cherish each moment, a symbol of character, and a promise of style.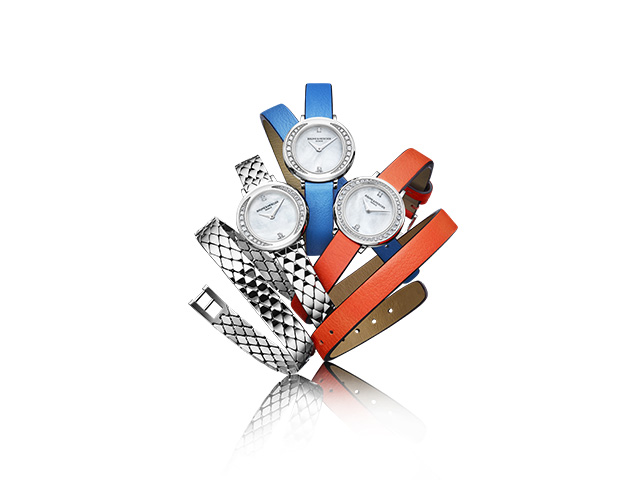 Related stories:
Merry times: Baume & Mercier Holiday collection