These fantasy creations will provide a heady dose of escapism
Bridgerton-effect: our appetite for Regency-era sparkle has increased dramatically in 2021. Can we afford it? No! Does it matter? Again, no! For those who can't quite get enough of delighting in fantasy jewels for a dose of escapism, the high jewellery collections—made completely by hand from the finest gemstones, these one-of-a-kind jewels can take from two to four years to create—are pure works of art. From Chanel and Boucheron to Van Cleef & Arpels, here are some of the most eye-catching styles.
Chanel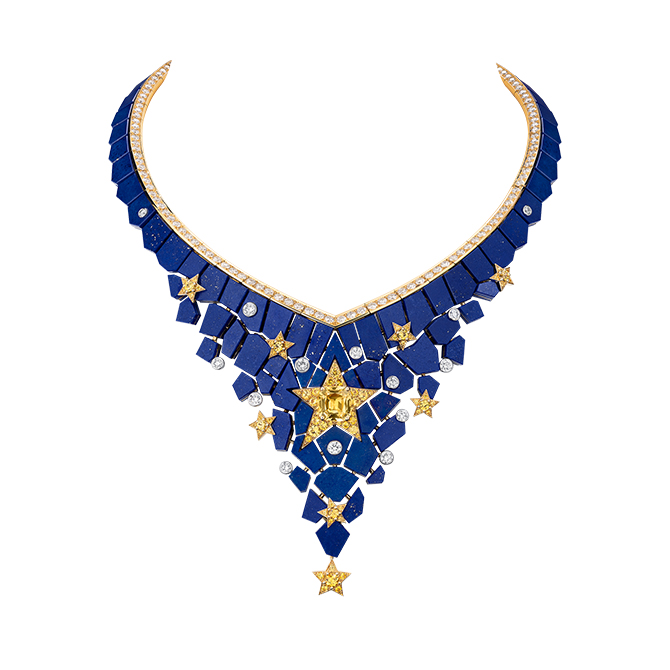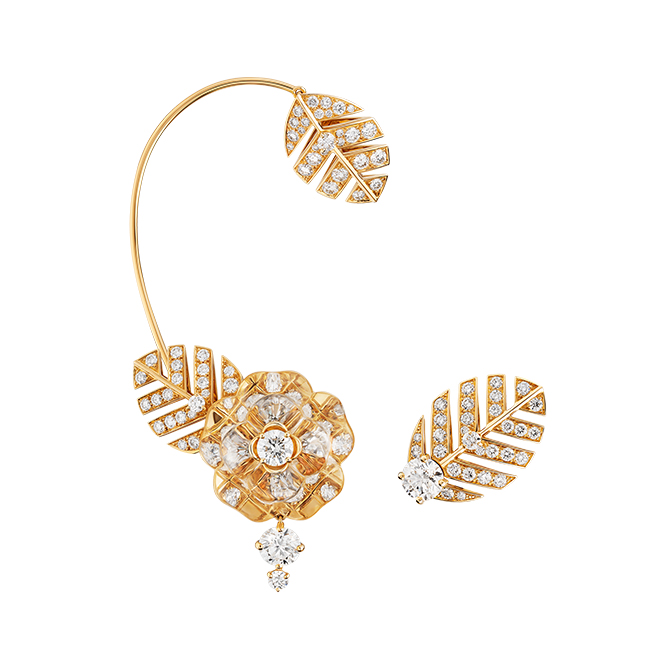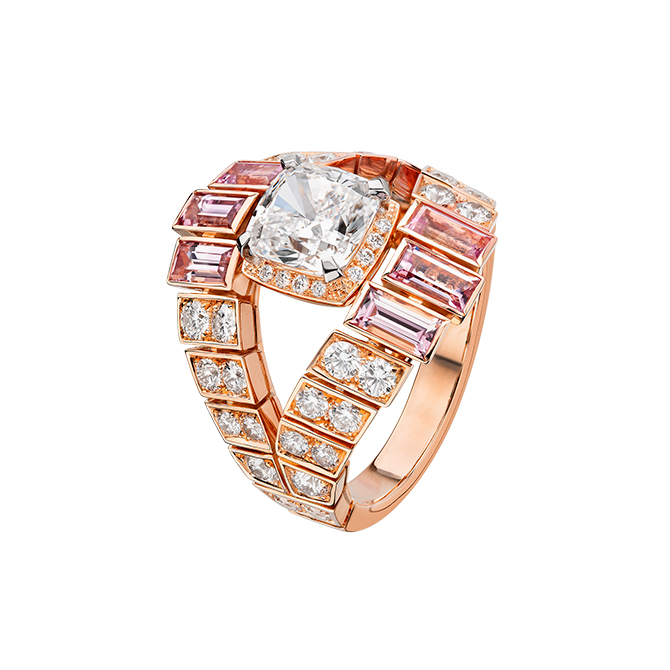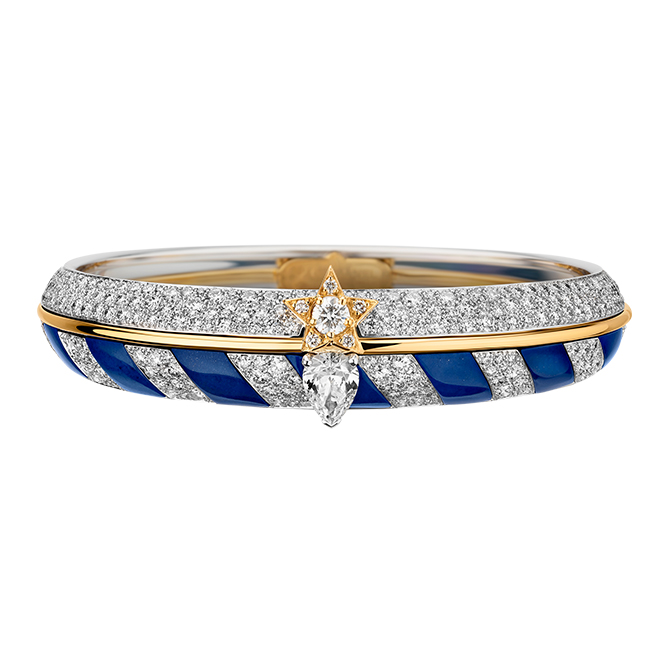 Mademoiselle Chanel loved Venice. The new high jewellery collection is a modern interpretation of her discovery of the Floating City (she went there for the very first time in 1920). Divided into four parts, the collection is an ode to Venice's architecture, canals, and lions. The Constellation Astrale—set in lapis lazuri, yellow sapphires, and diamonds—is a nod to the starry sky on the facade of St Mark's Basilica, for instance.
Boucheron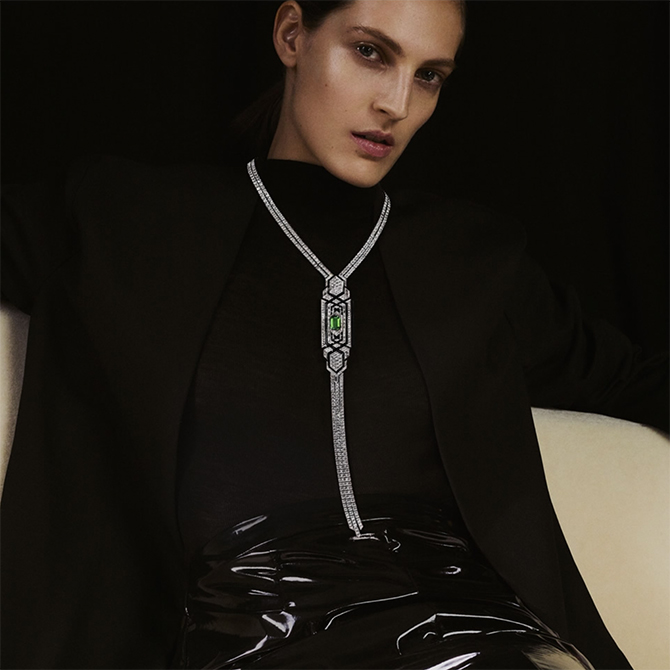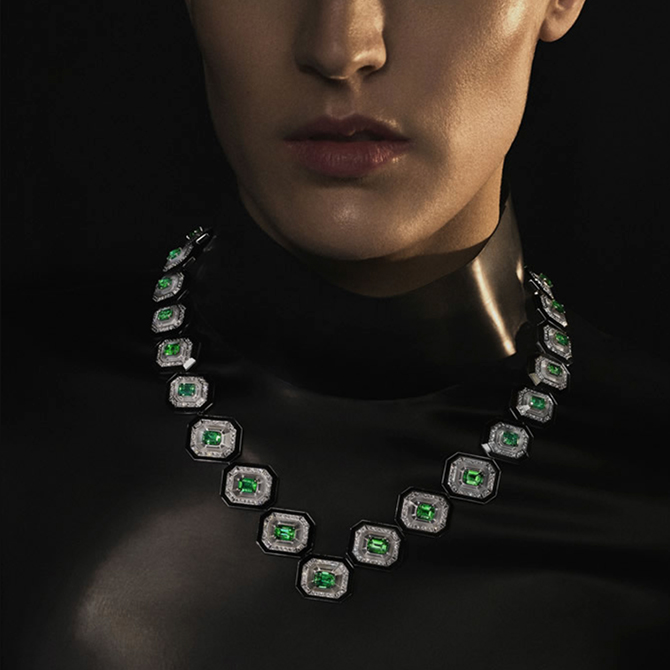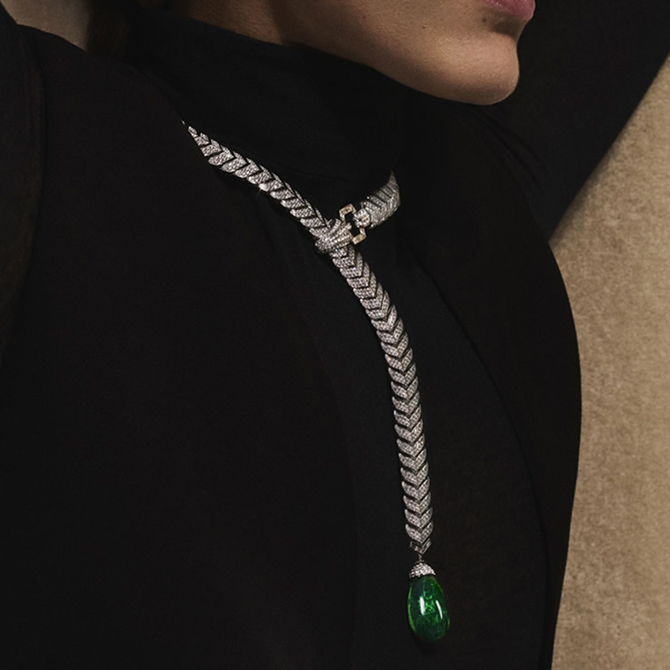 This season, the oldest jewellery house of the Place Vendôme (aka the hub of high jewellery) celebrates the treasures of the Art Déco period and the roaring twenties. Boucheron's creative director Claire Choisne revised some of the classics from the brand's rich archives: for example, she reprised an emerald bead necklace commissioned by Maharajah of Patiala in 1928, and turned it into a transformable piece dubbed Plastron Émeraudes that can be worn also as a choker and a bracelet. Choisne believes that high jewellery is genderless, so the central pendant of her Lavallière Diamants necklace set in diamonds, onyx, and black lacquer—inspired by a bow-tie design dating back to 1925—can be removed to be worn as a brooch or a collar pin, by both men and women.

Van Cleef & Arpels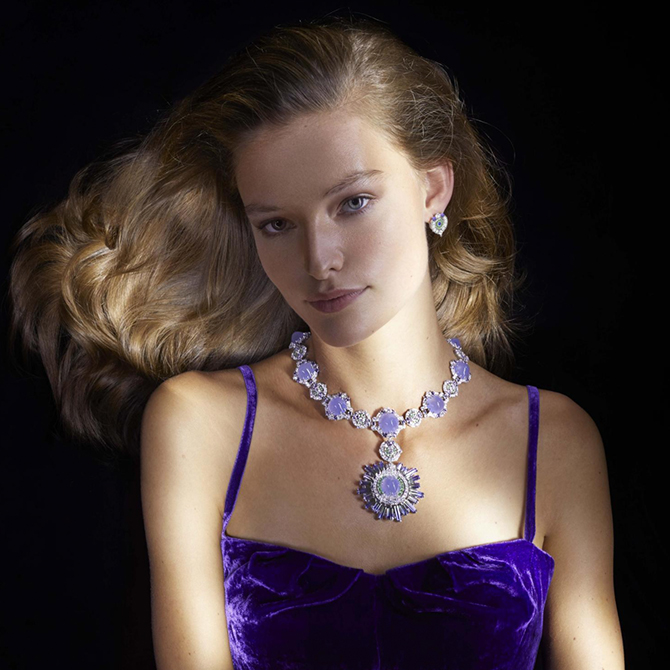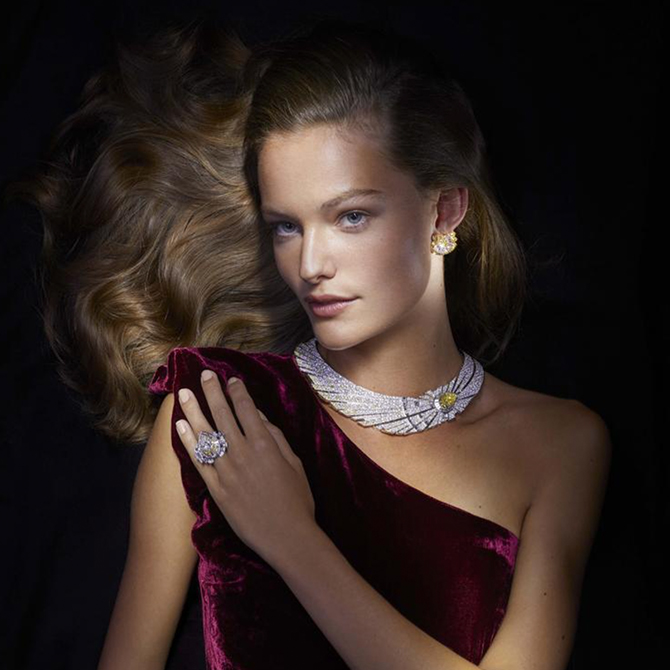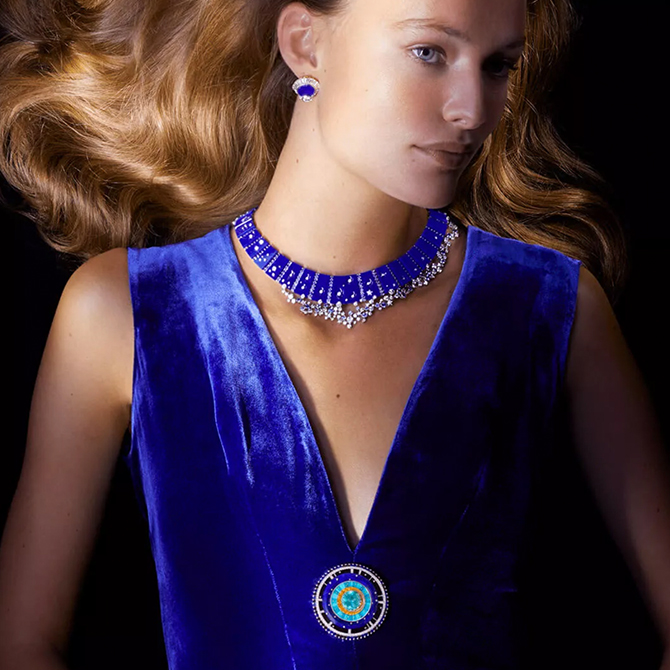 For its new high jewellery collection, the storied French house took to the stars. More precisely, to everything connected to space travel, both real and imaginary. The jewellers worked with the most recent NASA images, popular science books, and even the oldest myths about the universe and its planets, to create 150 unique pieces. The Hally necklace in contrasting white and yellow diamonds is inspired by the passage of Halley's Comet, visible from Earth once in a century. Asymmetrical Eclipsis earrings set in white gold with diamonds and rubies or sapphires borrow silhouettes from Lunar eclipses. Elsewhere, the Stanley bracelets, named after Stanley Kubrick, the filmic mastermind behind 60s sci-fi classic 2001: A Space Odyssey, beautifully combine white diamonds and shiny gemstones (mauve and blue sapphires or rubies and red sapphires).

De Beers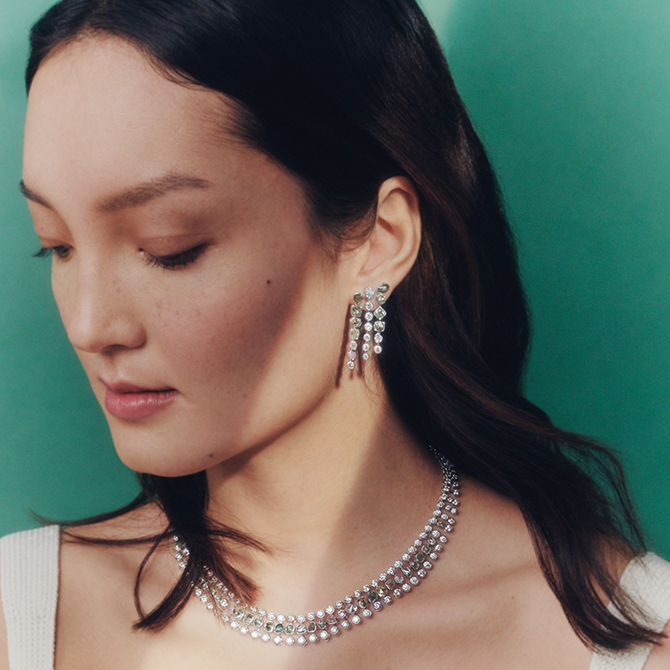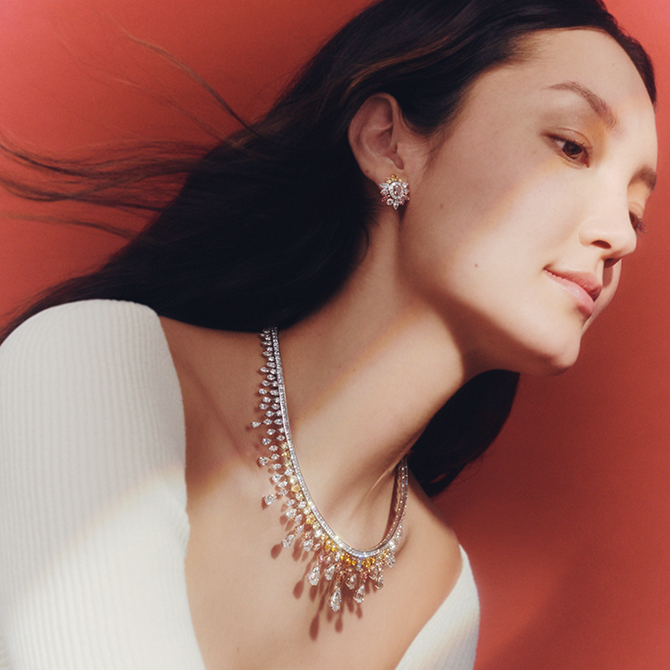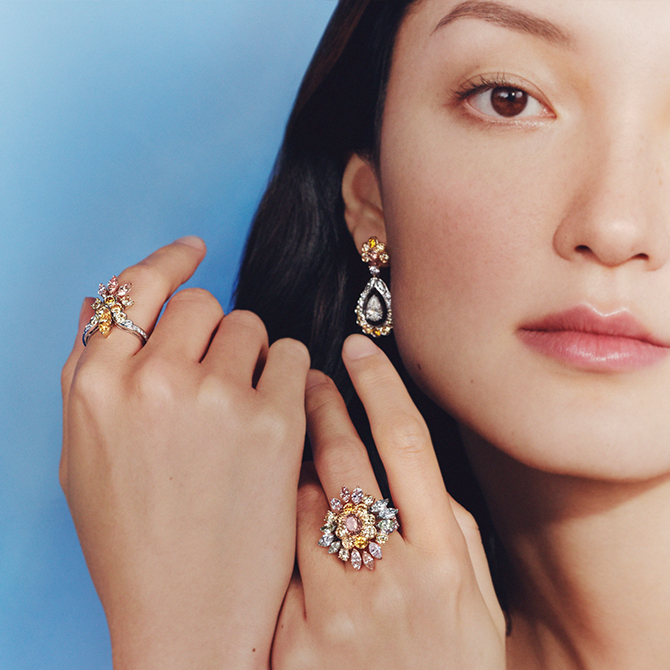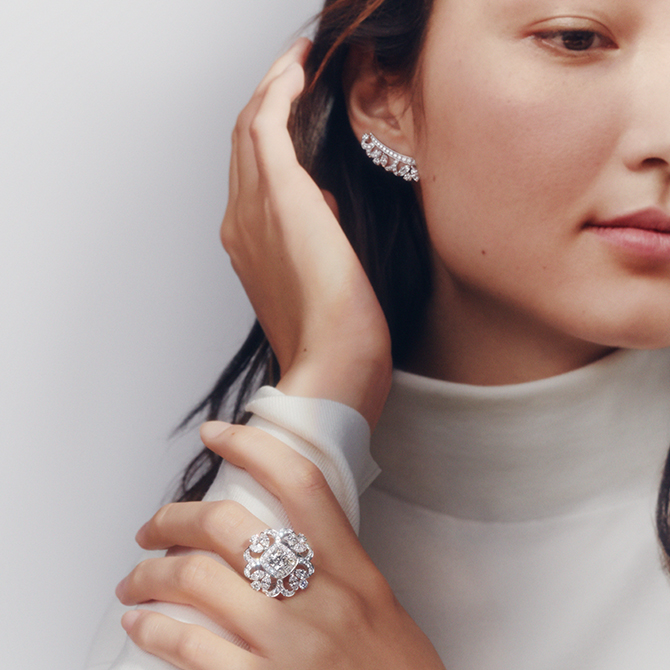 Entitled Reflections of Nature, the new collection captures the beauty of landscapes in Canada and Africa, where De Beers sources its diamonds. The Motlaste Marvel necklace with a cascade of pink, orange and yellow diamonds is a reference to the sunsets in South Africa's Motlatse Canyon; the Ellesmere Treasure set created from the finest white diamonds is reminiscent of the snowy wilderness of the Candian Ellesmere island in the Arctic; and the Okavango Grace parure with rough and polished diamonds in all shades of green borrows patterns from the Okavango Delta in Botswana.
Fred
All jewels from the playful love-themed collection are inspired by the '90s classic, Pretty Woman (which celebrates its 30th anniversary this year), and they feature an array of diamonds and rubellites in the form of hearts. Valérie Samuel, Vice-President and Artistic Director of Fred, explains the story behind the house's new collection, which is a nod to the famous necklace that Vivian (played by Julia Roberts) wore in the film: "When our Rodeo Drive boutique in Beverly Hills received a visit in 1990 from the production team of the film, we had no idea that the ruby and diamond heart necklace they chose would become a special part of the movie, thanks to Julia Roberts's legendary burst of laughter and Richard Gere's elegance. So naturally, we named it Pretty Woman."