An icon inspired by an icon
In creating the B.zero1, Bvlgari looked to the historic monument that is synonymous with Rome, the Colosseum, for inspiration. Using its signature Tubogas technique to evoke a stacked band motif, the Italian Maison introduced a now-iconic design that was unapologetically bold, yet wearable on a daily basis. 
Ever an icon of its time, the collection has continued to hold the amphitheatre's fluid geometry at the core of its design, while taking on bold, convention-defying forms over its lifetime—whether it is with spirals of various heights and innovative materials such as marble and ceramic, or through collaborations with design powerhouses, namely sculptor Anish Kapoor and the late architect great Zaha Hadid. The jewellery of choice for daring souls and discerning individuals, over 2 million B.zero1 rings have been sold to this day.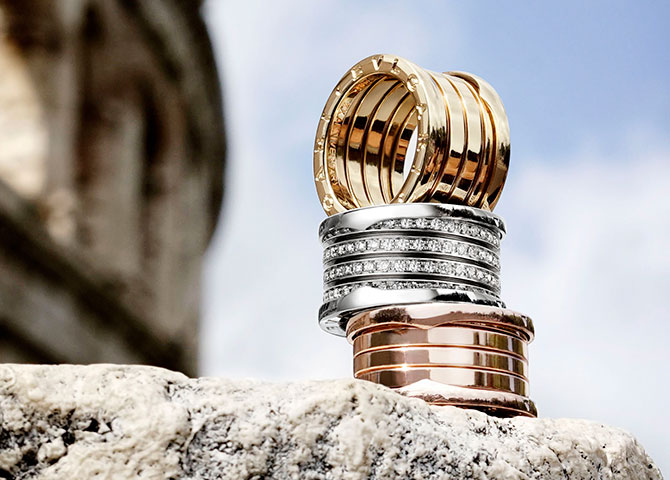 Making a B.zero1 creation: Each piece begins with ribbons of gold, which are wrapped and interlocked without any soldering—thanks to the ingenious Tubogas method—before both ends are capped with flat rings emblazoned with the unmistakable BVLGARI BVLGARI logo.
Celebrating 20 years of the B.zero1, Bvlgari launched a series of reimagined creations of the modern classic. Among the new releases is a stunner that will surely set hearts racing: a white gold, 5-band spiral lavishly dressed in pavé diamonds—a dazzling homage to the original 1999 edition. The reissued design will also be available in yellow gold, solid white gold, and for the first time ever, in rose gold; jewellery staples that are a little more understated, but no less bold. "XX Anniversary" is engraved to the internal ferrule of all four rings to commemorate the milestone, making them very special pieces indeed.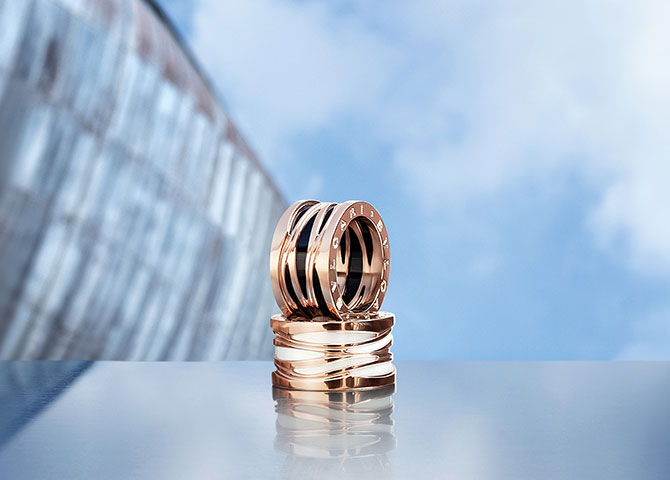 Bvlgari also brings back the B.zero1 Design Legend by Zaha Hadid, a ring marked by her signature captivating, dynamic lines. The latest version stays true to the rose gold form of the original design, but now comes with an inner core of either black or white ceramic. Complete the look with a matching pendant and bangle to embody the B.zero1 ethos in its entirety: Be a rule-breaker, be daring, be unconventional, B.zero1. 
Take a look at all the pieces from the Bvlgari B.zero1 20th anniversary collection here: