Watches
3 Personalities take on the Longines Flagship Heritage – 60th Anniversary 1957-2017
A new classic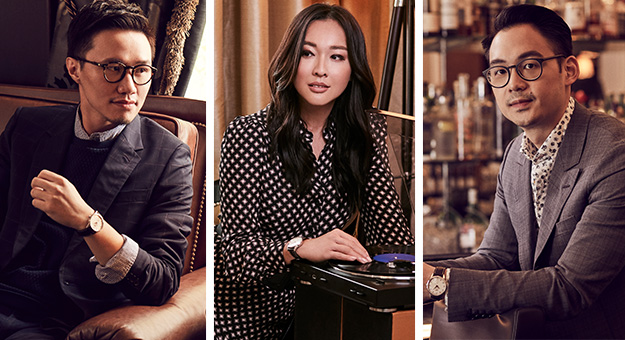 Every classic has a story. The Longines Flagship collection's story dates back to 1957, when the Swiss watchmaking brand launched its first ever Flagship watch. Armed with a clean, white dial, thin profile and leather strap, it is arguably one of the most recognisable wristwatches of its time.
Six decades on, Longines celebrates a milestone anniversary of the Flagship collection this year with a new timepiece: the Flagship Heritage – 60th Anniversary 1957-2017. Inspired by a Flagship model from the Longines archives, the commemorative watch bears a minimal and classic dial, complemented by a brown alligator leather strap and a stamped flagship caravel to the back—a signature feature that is also sported by the original timepieces. Available in steel, yellow gold and rose gold, the steel one is limited to 1957 watches, while the gold versions are limited to just 60 watches. It exudes elegance with its brushed silvery dial and 38.5mm case, a size that will appeal to both genders.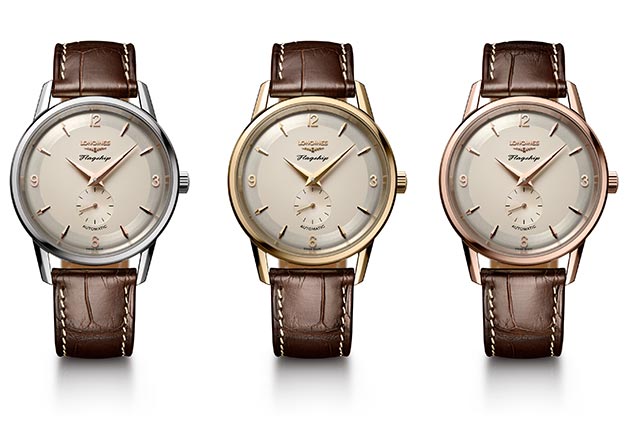 Here, to highlight the heritage-inspired timepiece, three personalities share the stories of their personal favourite classics with us.
Debbie Goh | Actress
{insert gallery tpl="slide-freesize.tpl" id="[Стандартная] Longines Debbie Goh" rid="5723″ order="a_tstamp"}
"Luther Vandross' 'Dance with my Father' holds a special place in my heart. For Vandross, the song is a tribute to his father, who passed away due to complications of diabetes. Vandross was only seven when his father died. I recently got to sing it in my latest movie Before We Forget, and dance with my on-screen father (Ti Lung)—it was a beautiful moment that I will always remember."
Cliff Leong | Co-founder of The Alphabet Press
{insert gallery tpl="slide-freesize.tpl" id="[Стандартная] Longines Cliff Leong" rid="5722″ order="a_tstamp"}
"When I first came across letterpress printing, I was really amazed by its whole process. It has its own sound, movement, and rhythm; and every card war printed one colour and one piece at a time. Although it is a labour-intensive process requiring a high degree of craftsmanship, the quality and feel of the end product is something that really sets it apart from modern printing."
Jason Choong | Co-founder of Flycycle
{insert gallery tpl="slide-freesize.tpl" id="[Стандартная] Longines Jason Choong" rid="5724″ order="a_tstamp"}
"My favourite drink is the Old-Fashioned cocktail—it's one of the first cocktails ever made. I like that it's not too light, and it has just the right amount of fruitiness. It's whiskey-based, whish is my preferred spirit. The very first memory I have of the Old-Fashioned is with my father. I enjoyed it with him when we were on holiday, and it always brings me back to that time."