Australia is the closest Western nation to Malaysia, and that's great because the island nation is the ideal holiday spot. Among the six states (and two territories), Western Australia is known for many things, including its Muslim-friendly identity. With Perth as the capital of the state, this is the place for everyone, regardless of background, culture and age. What makes Western Australia the ideal holiday destination for Muslim visitors? One of the major signs are the mosques that have been around since 1905. In addition to that, traditional Malay cuisine/contemporary halal food can be found everywhere due to the high demand from the locals.
View this post on Instagram
All in all, the values of Islam are generally respected and upheld in the state. The recently launched Tourism Western Australia Muslim Guide to Western Australia, produced in collaboration with Malaysian actress and social influencer Elfira Loy, aims to inspire Muslim visitors to not only optimise their time in the state, but also to embark on road trips across Western Australia. There are numerous attractions throughout Western Australia, and these are just some of Elfira Loy's favourites as noted in the said Muslim Guide.
READ MORE: Our complete 7-Day itinerary that will make you want to visit Western Australia
1. Rottnest Island
View this post on Instagram
This is Perth's idyllic island playground. Despite being a short ferry ride away from the mainland, you will instantly feel like you're a world away from city life. Immerse yourself with the island's 63 stunning beaches, 20 beautiful bays, and many coral reefs as well as wrecks. Come here for some of Australia's finest swimming spots, snorkel trails, and surf breaks. You can also have fun without being wet by meeting the world famous quokka. Don't forget to snap the #quokkaselfie like Chris Hemsworth did.
Fun fact: This island is car-free and carefree. Explore Rottnest Island with a bicycle or Segway.
2. The Pinnacles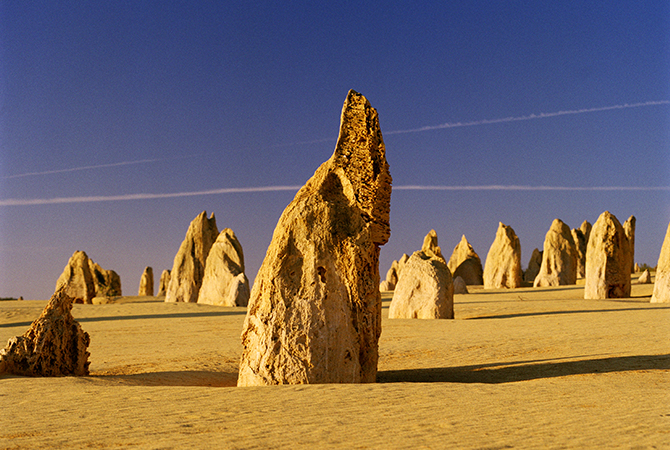 The Pinnacles western australia
You only have to travel for a day from Perth to Nambung National Park to witness the ethereal landscape of the Pinnacles Desert. On the way there, move along the Indian Ocean Drive and you will be rewarded with a multitude of goodies, such as meeting friendly kangaroos, sand-boarding, and coastal landscapes filled with spring wildflowers (between July and October). Reach new heights with the sight to behold in Western Australia.
3. Yagan Square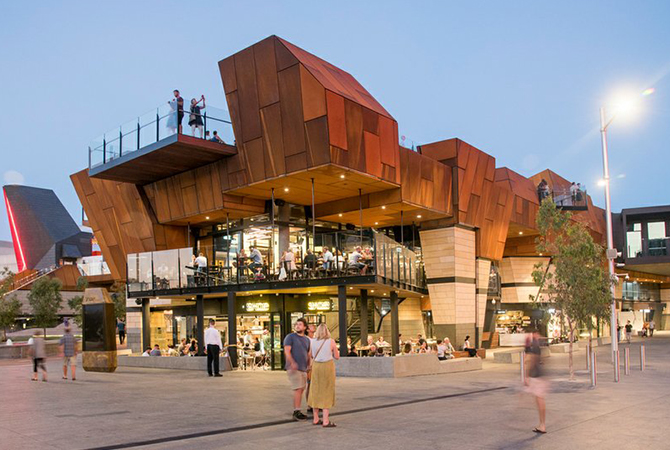 Yagan Square western australia perth
Right between Perth and Northbridge is Yagan Square, which features an open space that is alive with cafes and entertainment. This is the spot to meet friends and have fun. Head to the Market Hall with various shops and interesting cafes to try. You can also go to the Twilight Hawkers Market (or pasar malam) that sells popular Malaysian street food, such as satay and murtabak. It is the largest street food market in Perth!
4. Mandurah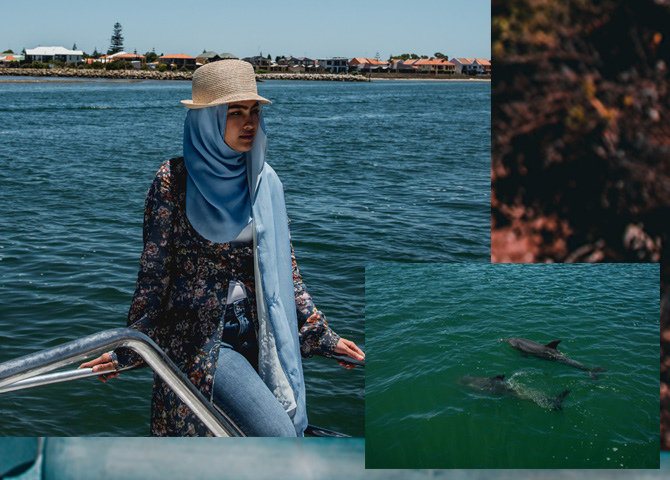 elfira-loy-muslim-guide-western-australia-mandurah
This is the dream destination for those who love being in or near the water. Only 55 minutes south of Perth, you will discover some of Australia's most spectacular waterways, such as the Peel-Harvey estuary (twice the size of Sydney Harbour!). Relish in pristine beaches, a buzzing foreshore area, beautiful blue-green waters, and abundant wildlife.
Fun fact: Take the Mandurah Cruise to watch dolphins! Check out our experience with the cruise here.
5. Fremantle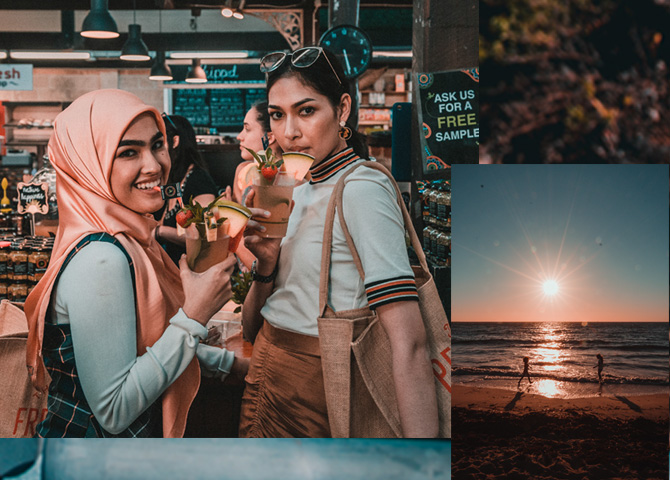 elfira-loy-muslim-guide-western-australia-fremantle
A day out in Fremantle is an eclectic and eccentric blend of fabulous artisanal food, handcrafted beers, great coffee, quirky boutiques, as well as a lively music, arts, and festival scene. Moreover, you will be amongst the best preserved 19th century port streetscape in the world. Head over to Fremantle Markets (existed since 1897 and a National Trust and Heritage Council site) to satisfy your shopping needs. Fremantle is a major port city in Western Australia and is known for its maritime history (but also, expect a stunning sunset at the beach!). The best part—it is only 30 minutes away from Perth!
Where to go for halal makan spots (as recommended by Elfira Loy):
1. The Lobster Shack
View this post on Instagram
This brilliant spot serves a menu consisting of lobsters, fish and chips, grilled fish, seafood burger, salads and many other options to feast on. According to Elfira, when you're at The Lobster Shack, it is only natural to try the fresh and juicy lobster and prawns.
2. Corica Apple Strudel
View this post on Instagram
While this place doesn't serve Malay cuisine, it's definitely on your must-try when in Perth. Corica's serve a variety of pastries but the one you have to order is the apple strudel—a perfect combination fresh apple slices that are sweet but with a sour tinge, engulfed in flaky pastry.
3. Insan's Cafe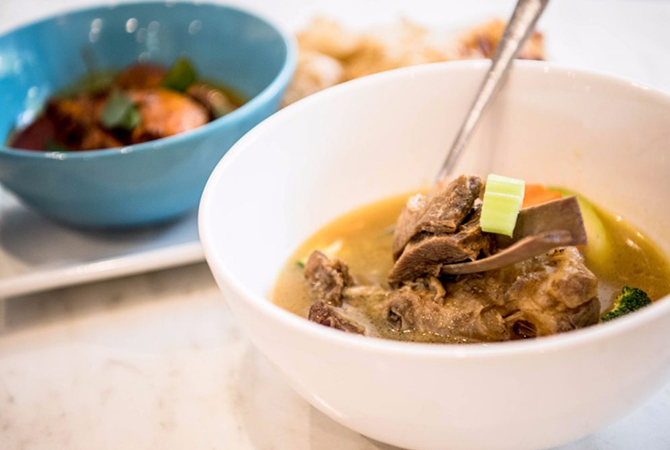 WA Insan Cafe
This is where you go for satay and nasi paprik at the same time. Elfira also highly recommends the char kuey teow!
Whether you're into shopping (Direct Factory Outlet and Westfield Carousel), food (Cafe Karache and Insan's Cafe), sightseeing (Canal Rocks and King's Park), or fun (Amaze'n and Elizabeth Quay), Western Australia is the perfect destination. Not only is it just five and a half hours away from Kuala Lumpur, Perth is also in the same time zone as KL. Go on a road trip, immerse in local cultures, and the most important—have a great time in Western Australia.
Check out the newly-launched Muslim Guide here or the Western Australia Facebook page.
| | |
| --- | --- |
| SHARE THE STORY | |
| Explore More | |