Hong Kong is filled with hidden gems at every corner—and more have been added to the West Kowloon neighbourhood. Here is a side of West Kowloon you didn't know about (but should)
Why does 'West Kowloon' sound familiar? Perhaps it's because you've been there to savour the legendary wantans at the Mak Man Kee Noodle Shop around the Jordan area, followed by the most heavenly egg white custard pudding a few doors down at the iconic Australia Dairy Company? Or maybe you stopped by the bustling Temple Street Night Market at Yau Ma Tei?
View this post on Instagram
Whether you've been to Hong Kong or not, these are popular must-visit spots, and West Kowloon is teeming with history. Yau Ma Tei was where seafaring Tanka people once docked their fishing boats. Tin Hau Temple was where local fishermen went to pray to the goddess of the sea. Shanghai Street is one of the country's oldest thoroughfares, evident from the throngs of preserved old Chinese shophouses.
There has always been plenty of reasons to visit West Kowloon, but today, the neighbourhood has more to offer than what you might remember. Today, you'll also want to stop by for its vibrant cultural arts scene. Its status as an emerging Asia's Arts and Cultural Hub was cemented after the opening of the West Kowloon Cultural District, a large-scale land reclamation project. It's where old meets new, where both the traditional arts and modern installations are celebrated, and where you can enjoy signature classics from the local cuisine as well as indulge in coffee culture from other parts of the world. At West Kowloon, there is something for everyone, and you'll be surprised by this fresh perspective of Hong Kong. Here are several places you should definitely put on your travel itinerary the next time you visit.
Xiqu Centre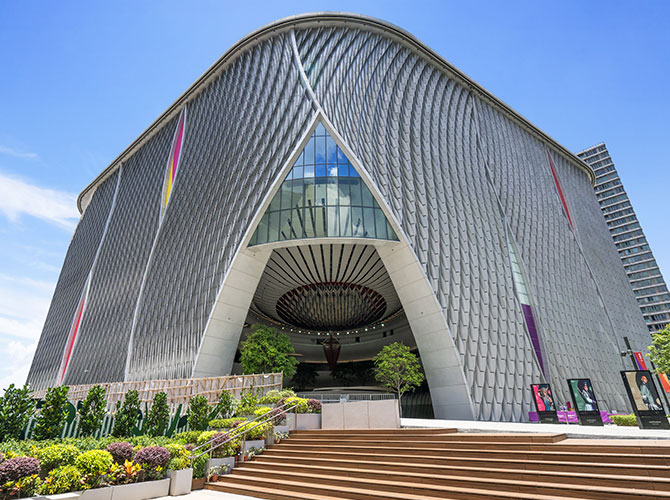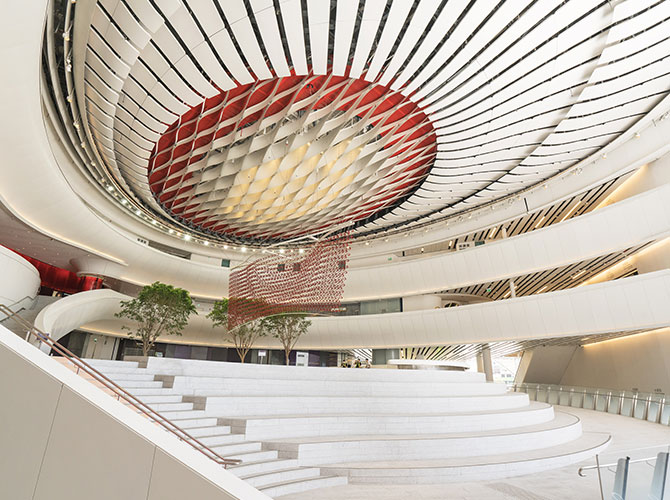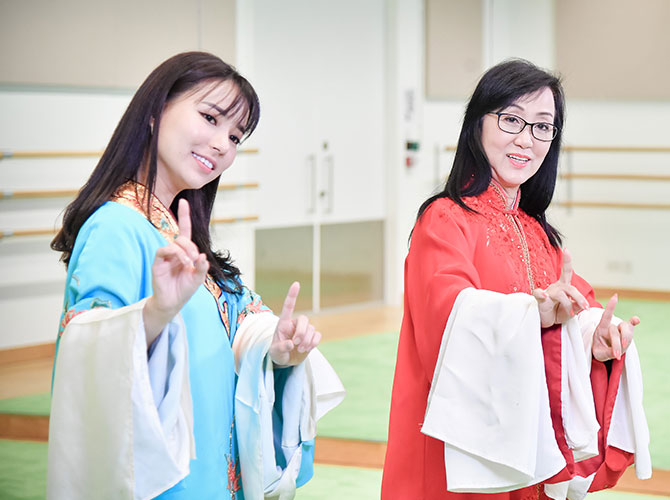 Xiqu Centre is an architectural masterpiece, taking inspiration from Chinese lanterns. Its entrance resembles parted stage curtains, and it's no random occurrence as Xiqu Centre was built for the purpose of preserving and promoting the art of Chinese opera. Here, you'll be able to catch world-class performances, ranging from Chinese opera to folk to chamber and choral music. Besides that, visitors can learn more about the art, including the elaborate costume and makeup, by participating in the available workshops.
View this post on Instagram
BURO Recommends: To truly sit back and enjoy the performance, we highly recommend the Tea House Theatre Experience, where you'll be able to watch the performance alongside dim sum and tea. Don't worry if you're not familiar with Cantonese, as there'll be English subtitles and an expert moderator to guide the audience.
Hong Kong Museum of Art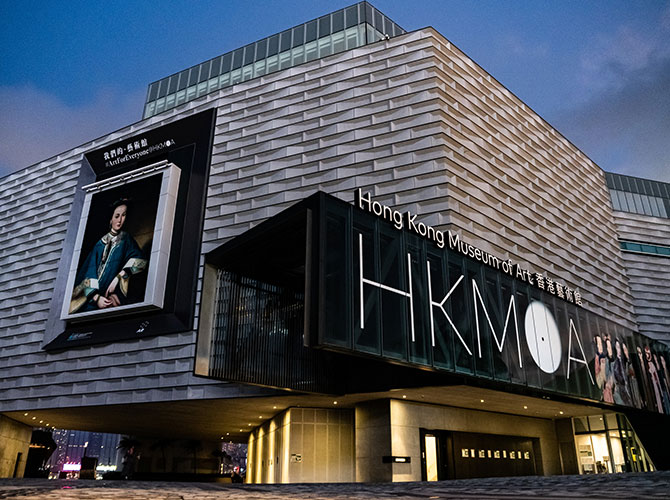 Museum-lovers have much to be in awe of at the newly renovated Hong Kong Museum of Art with its collection of over 17,000 artefacts. Featuring (almost) everything from Chinese antiquities and calligraphy to modern installations and Western paintings, it'll also house rotating exhibitions and international showcases, so each time you go, it'll be a different experience. Admission is free, however, for the permanent exhibitions.
View this post on Instagram
BURO Recommends: Not heading to Hong Kong anytime soon? Check out some of the Hong Kong Museum of Art collection thanks to its partnership with Google Arts & Culture here.
Freespace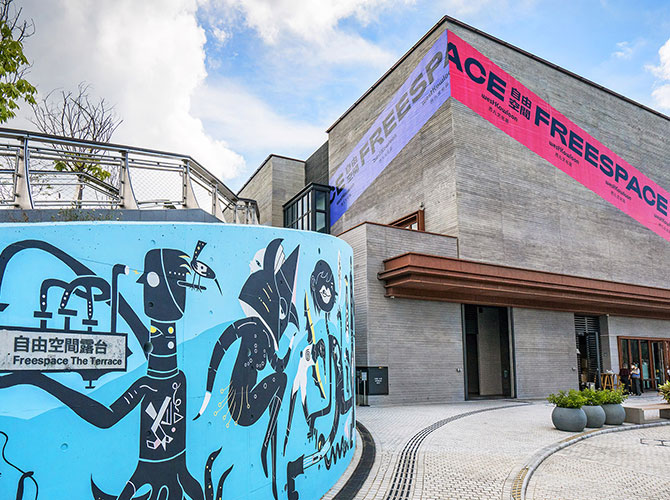 We've covered the old, now here's where the new comes in. At the heart of West Kowloon Cultural District's Art Park sits Hong Kong's latest centre for contemporary performances. Freespace is made up of The Box, which happens to be Hong Kong's biggest black box theatre for experimental theatre; The Room and The Studio, multipurpose venues for workshops and exhibitions. The party doesn't stop once the sun sets as the nearby bar serves a delightful array of craft beers, cocktails, bar bites, and live music performances.
View this post on Instagram
BURO Recommends: Spend some time at the surrounding Art Park, especially on a beautiful sunny day, where you can enjoy an alfresco picnic, cycling, and, well, nature. In addition, there's a fantastic giant mural outside of Lau Bak Livehouse in Freespace.
M+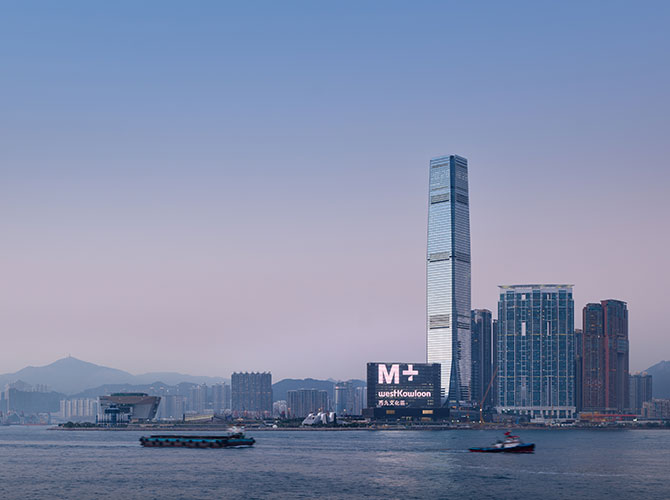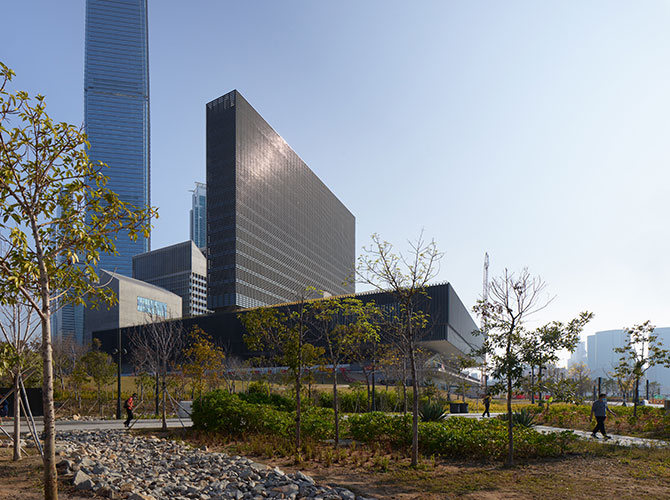 Last but not least, M+ is the epitome of visual arts, design, and architecture from the 20th- and 21st-century. It's due to open at the end of 2021, and once it does, it will be Asia's first global museum of contemporary visual culture. It expands over 17,000 square metres of exhibition space, three cinemas, a lecture theatre, learning facilities, museum retail, performance spaces, cafes, a mediatheque, and a public roof terrace. Complementing the podium is a tower that houses a library, archives, study centre, offices and restaurants. Plus, its waterfront location ensures some of the most stunning views of Victoria Harbour, be it day or night.
View this post on Instagram
BURO Recommends: Pop by Curator Creative Cafe for a spot of Instagrammable coffee or tea art with their latte printing machine.
There's still so much more for you to discover at West Kowloon but perhaps the best way to see it is to experience it for yourself.
Find out more and plan your itineraries with the help of Discover Hong Kong.
| | |
| --- | --- |
| SHARE THE STORY | |
| Explore More | |