A woman named Rainbow leads us down the granite steps that descend from the lobby towards an imposing set of doors. "Welcome to Paresa," she says as she flings them open and we're momentarily blinded by the brilliant mid-afternoon sun.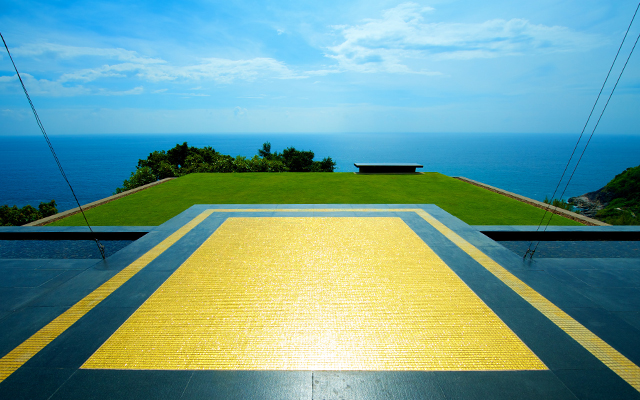 As our eyes adjust, we make out traces of an infinity-edged lawn and the shimmering Andaman Sea beyond, with seemingly nothing to stop us from running straight into the horizon. We gawk – mesmerized by the way the water seems to metamorphose between gradients of azure and cerulean before our eyes. To our left, dense foliage obscures a cluster of cliff-hugging villas that cascade into Kamala Bay. "Ready to see your room?"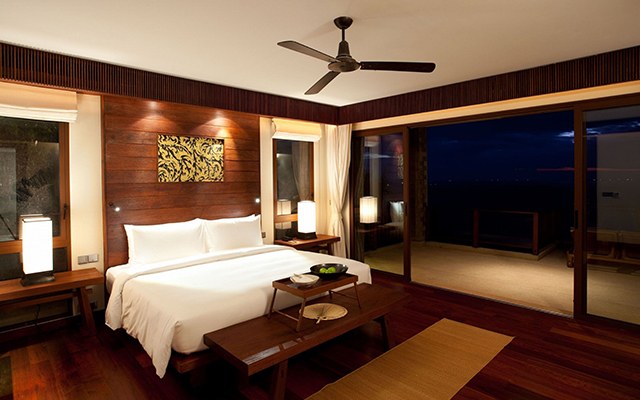 We opt for an entry-level suite – the Talay Suite – and what's presented to us would qualify as a Presidential Suite anywhere else. The capacious living and sleeping area, with its king-sized bed draped in plush white linens, looks out onto a private veranda and an infinite expanse of blue in the background where the Andaman meets the sky.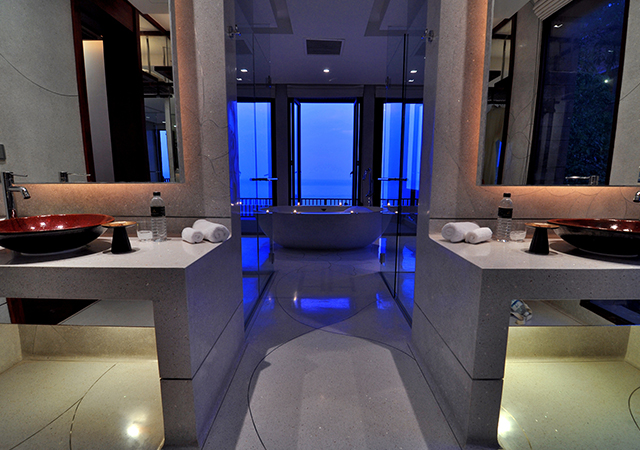 The bathroom, roughly equal in size to the bedroom, is tiled in Italian terrazzo with a standalone tub at its center and his-and-her bathroom vanities in the antechamber. The sliding doors can be drawn to create a seamless transition between indoor and outdoor spaces, and to ensure that the vivid colors of the seascape aren't tempered by glass.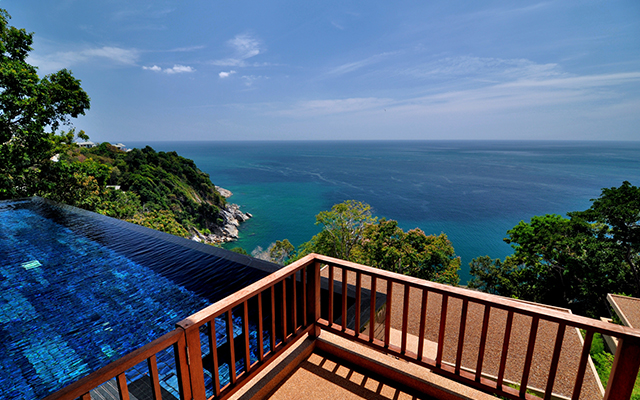 The crowning glory of the suite is of course the semi-private infinity pool that connects to the veranda. If these 12 meters don't suffice, the hotel's main pool is chic and stylish, and has sun beds that seemingly float on water. With feet submerged and a frozen margarita in hand, there simply is no better way to take in a Phuket sunset.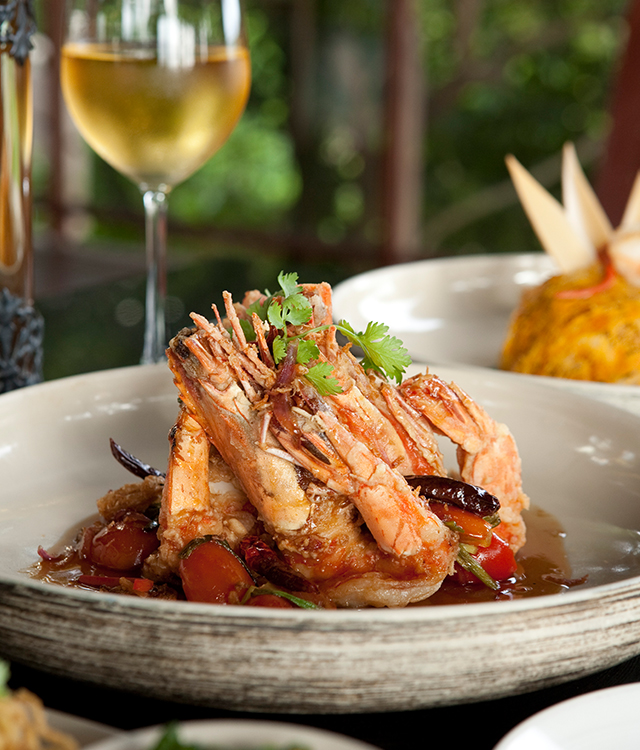 The restaurant is simultaneously Diavolo, an Italian restaurant, and Talung Thai, which serves authentic Southern Thai cuisine. We had the Talung Thai set lunch and the cavalcade of dishes that emerged – succulent satay ruam mit, fiery tom yum goong, unbelievably fresh wok-seared tiger prawns in a sweet tamarind sauce – was something of a revelation. Breakfast is served in the same airy space and features a cold buffet of pastries, cereals and fresh fruits, while hot dishes are prepared to order from a menu. Everything is ambrosial, and from the high vantage on the edge of a cliff, surrounded by blue on three sides, Paresa rings true to its name as the heaven of all heavens.