Surrounded by an ancient rainforest, The Datai Langkawi is the perfect escape for nature lovers.
Paying homage to nature in every aspect of the resort, The Datai Langkawi's environmentally-considered architecture is designed to reflect the beauty of its natural surroundings, while the restaurant menus creatively incorporates indigenous herbs and spices. A notable highlight at The Datai Langkawi is that a simple stroll around the resort will allow guests to encounter the beauty of nature and wildlife. For guests to truly immerse themselves in nature's wonders. The Datai Langkawi offers an ever-expanding series of nature excursions, wildlife tours and guests speakers that is nothing short of exceptional. We list the best excursions for various nature lovers. 
For rainforest lovers: Rainforest Awakening and Rainforest Afterdark
The Rainforest Awakening excursion starts at the break of dawn and rainforest lovers can enjoy the sights and sounds of birds, monkeys, squirrels and a myriad of other animals as they start to stir. As night begins to fall, rainforest lovers can embark on a Naturalist-guided excursion to explore the enigmatic rainforest's mysteries, listening to the unique calls of bats, flying squirrels, and flying lemurs. 
For natural water lovers: Southern Island Explorer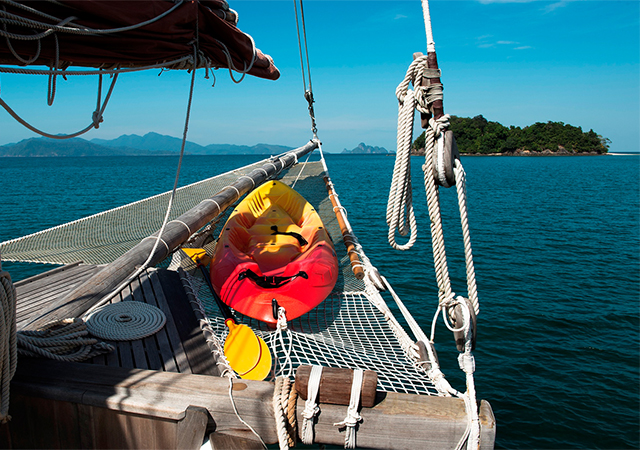 The Southern Island Explorer excursion brings guests on a tour of south Langkawi's enthralling seascapes, meandering through straits that bypass fishing villages, magnificent sea stacks, sheer limestone cliffs and tiny islands, stopping by at Pulau Dayang Bunting to swim in a fresh water lake and at a secluded beach where guests can either swim or relax. 
For jungle lovers: Jungle Trekking and Family Trekking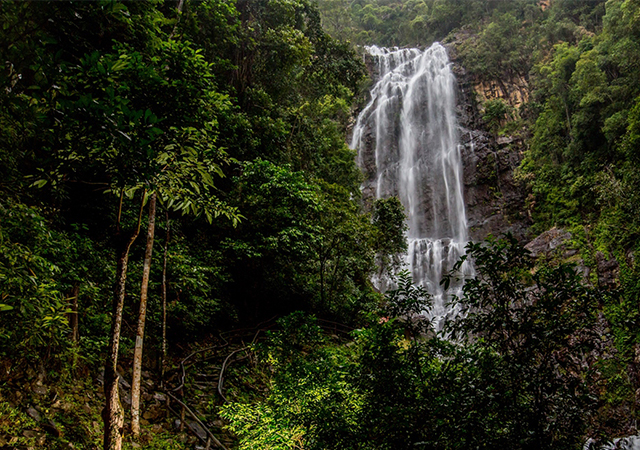 Active jungle lovers will love choosing from bespoke hiking tours based on their fitness levels and areas of interest such as bird watching or medicinal plant spotting. For guests with little ones, choose the easy trail offered by the Family Trekking excursion hat leads to a quiet jungle store, and cascading pool, perfect for a good introduction to the wonders of nature for the young ones.
For bird lovers: Birdwatching Walk and Bird Photography Tour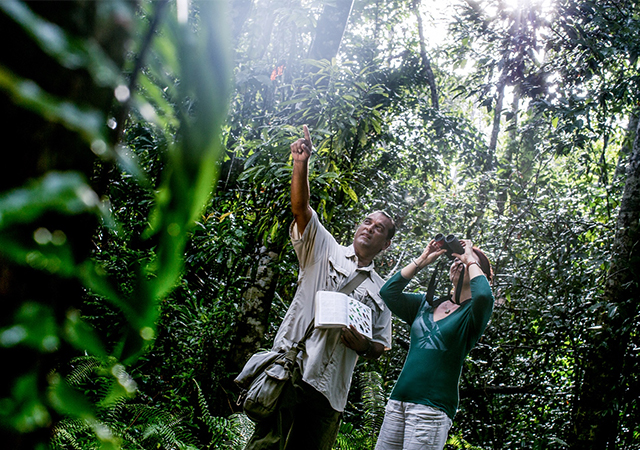 The Birdwatching Walk starts early in the morning for bird lovers to enjoy a rewarding tour to observe some of the 260 bird species that reside in the Datai Bay rainforest home. For bird lovers who want to have a keepsake of these gorgeous animals, guests can choose the Bird Photography Tour where they will be brought on a tour of diverse landscapes from lowland broadleaf rainforest and mangrove forests, to reed beds, rice paddies, orchards, srcublands and mudflats that serve as stunning backdrops to photograph birds. 
For more information on all the tours offered, individual tour prices or reservations, visit www.thedatai.com.