Travel
Annice Lyn explores Malaysian heritage sites with the Porsche Cayenne
Trailblazing through her lens
Photos: Porsche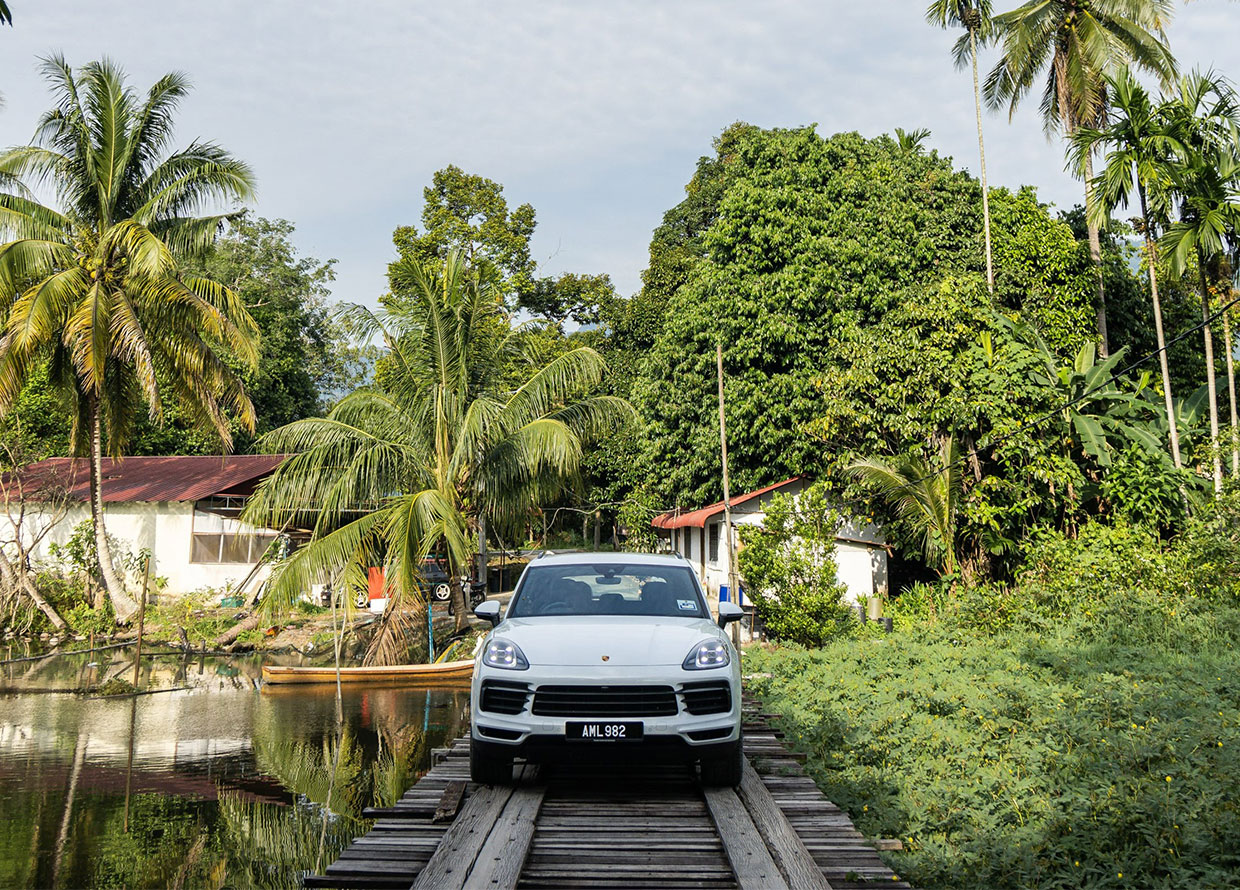 Former national figure skater turned photojournalist Annice Lyn has carved a name for herself as one of Malaysia's inspiring trailblazers. After turning her figure skating hobby into a professional career from a young age, she went on to trade her skates for cameras—establishing her reputation as a sports documentary photographer and visual storyteller.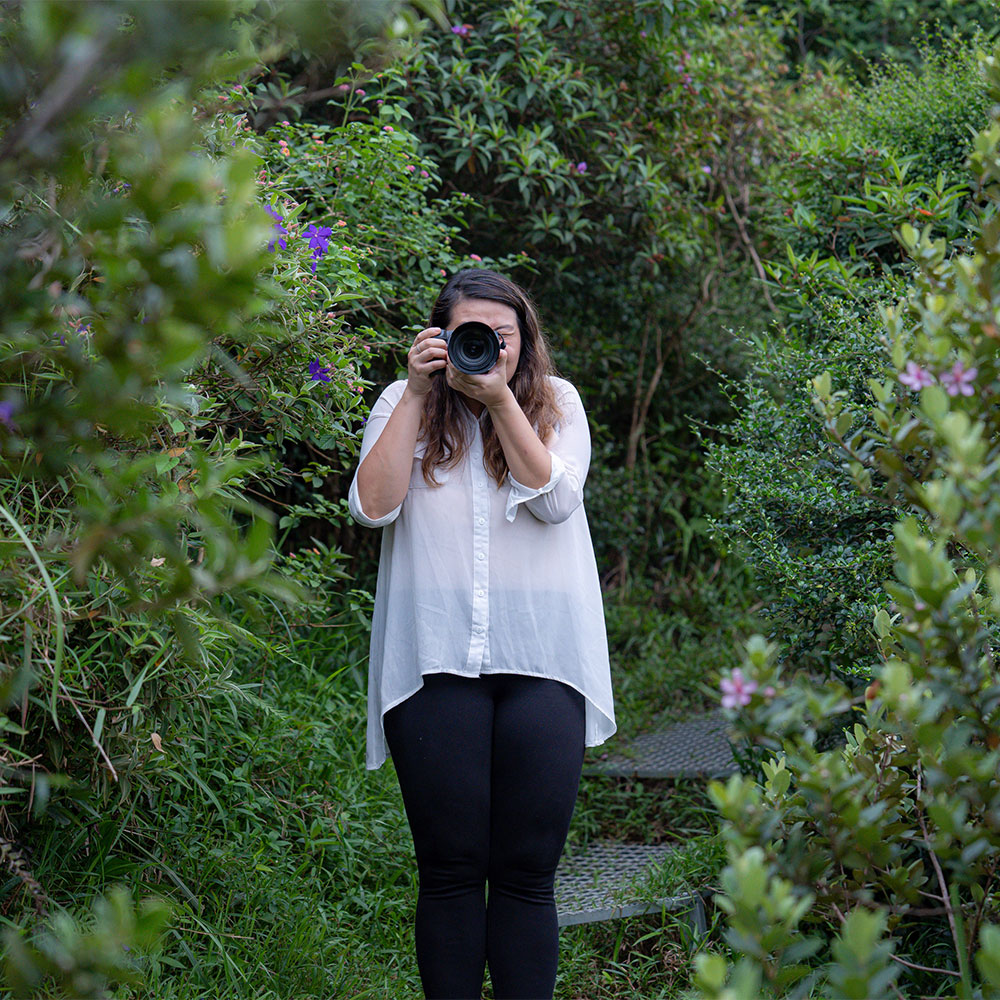 Recently, the Forbes 30 Under 30 alumna embarked on a new path with another pioneer in its own right—Porsche Cayenne, the first Porsche model to be assembled outside of continental Europe. Together, they traversed unfamiliar scenic landscapes across Peninsular Malaysia, exploring redeveloped heritage sites and immersing in local culture. 
As they blazed a trail through the nation, Annice did what she does best: capturing raw and authentic moments along the way. After all, she's a firm believer in the saying 'a picture is worth a thousand words'. With that said, scroll on for a photo diary of the journey.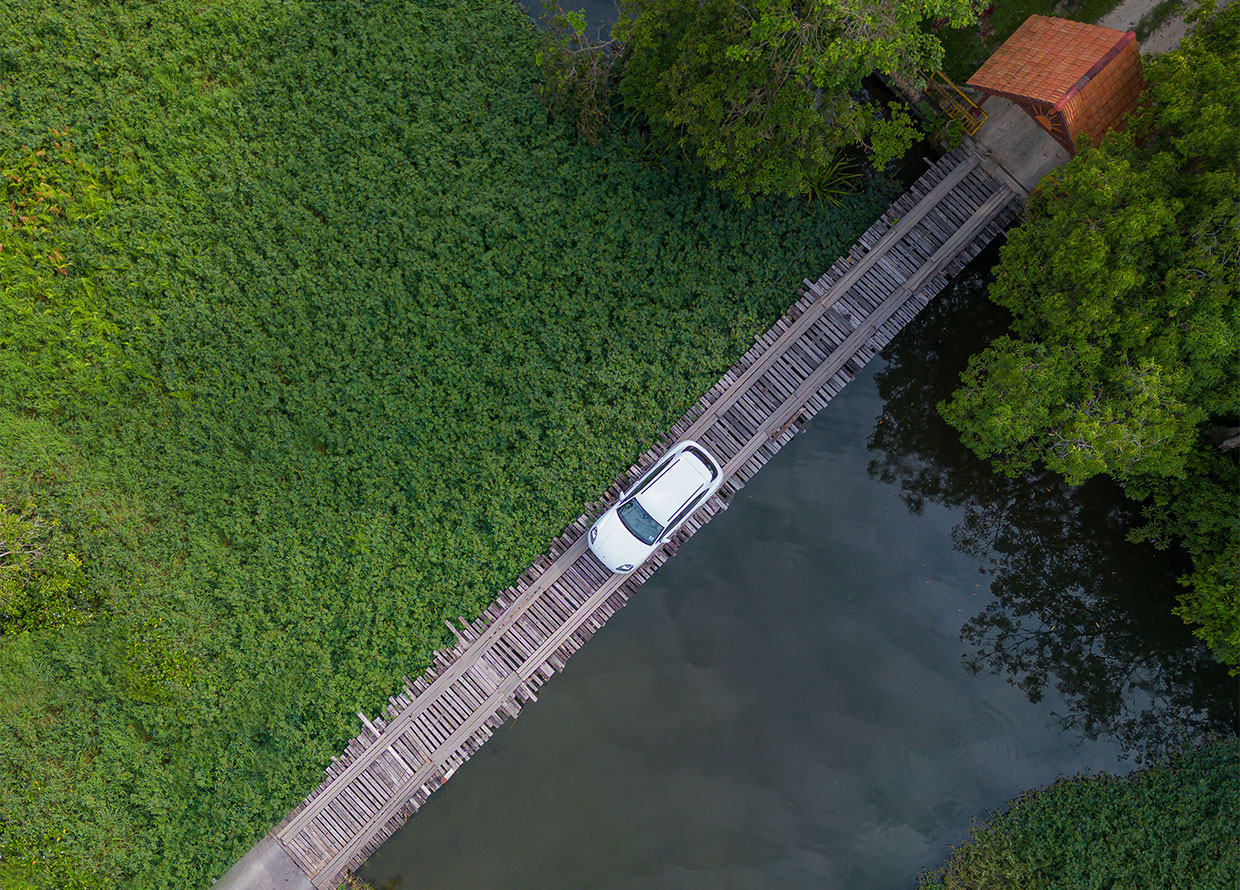 Unleashing possibilities
Annice kicks off her road trip by making a beeline away from the hustle and bustle of the city. "I still get excited every time I travel, even if it is now part of my work. Once hard concrete expanses give way to rolling forestry, I am filled with a sense of freedom and wonder—embracing me like an old friend," Annice reminisces.
Heading northwest from KL, the Cayenne unleashes 340hp to take on winding, hilly roads until asphalt ends and the dirt begins. Equipped with Porsche Active Suspension Management (PASM), the SUV cushions the bumps through rugged terrains until Annice arrives at a unique tunnel-like entrance with fascinating stalagmites and stalactites.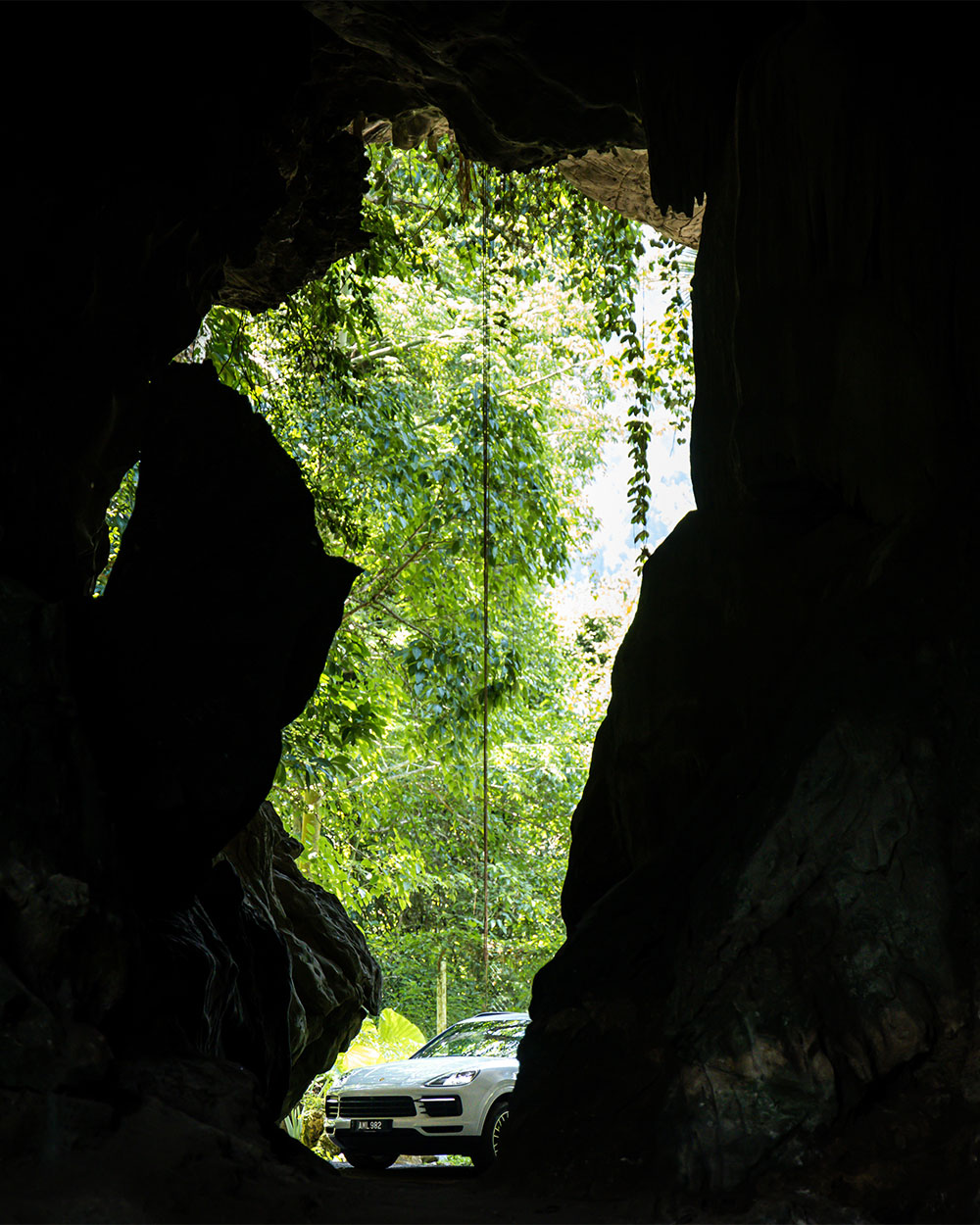 Cue the first stop on her journey: Gua Kajang. Located near the UNESCO heritage site of Lenggong Valley—an area known for its great archaeological significance—the site marks the first cave archaeological excavation in Malaysia. 
"Through projects that I've been a part of, I discovered a hidden gem in Lenggong Valley. With so much history to uncover and so many possibilities to explore, it offers a surreal sense of escape into a different world," Annice remarks.
Fuelling up with true local stories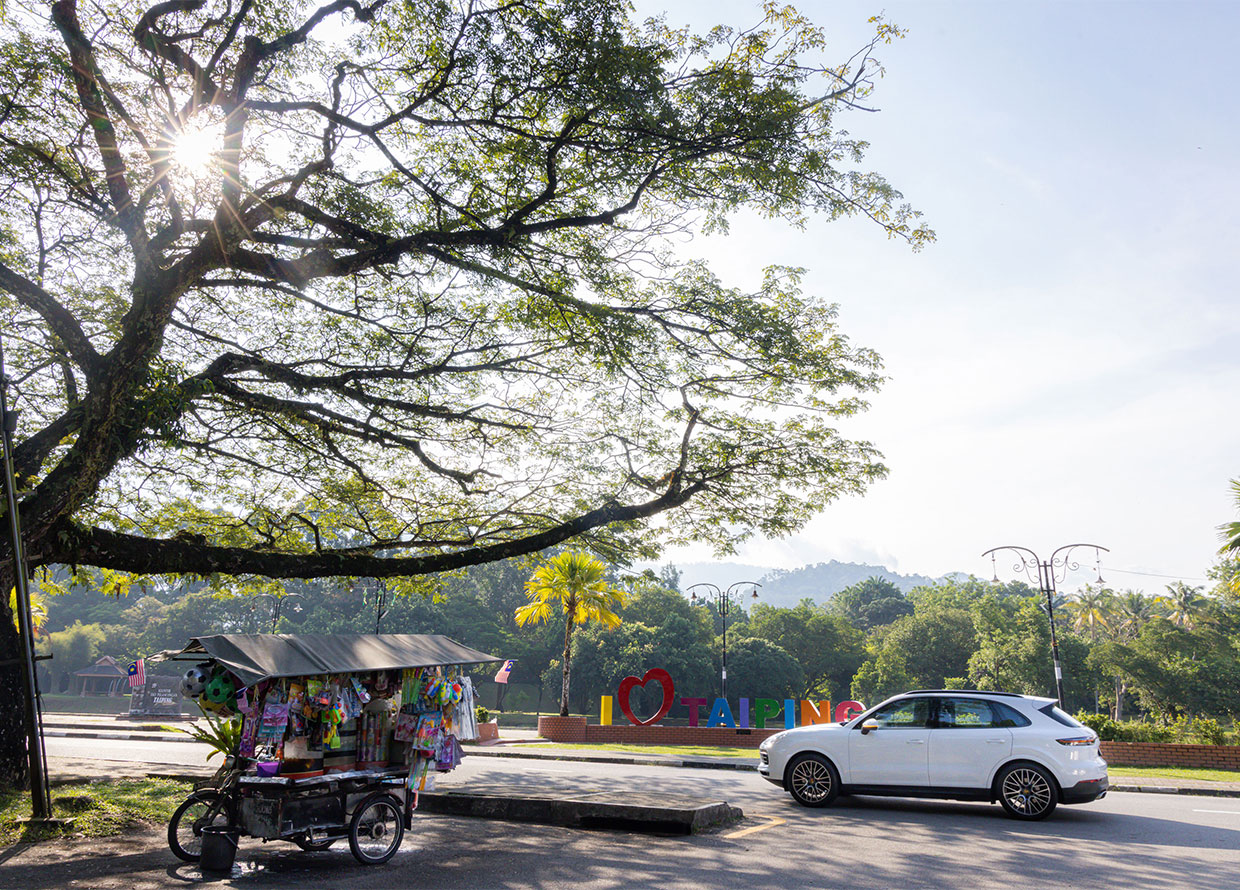 Resuming her journey, Annice comes across a local vendor selling various knick-knacks. The nostalgic sight instantly calls to mind her childhood days when such vendors were a common sight across Malaysia.
En route to Kuala Sepetang—a picturesque fishing village formerly known as Port Weld—she finds herself reflecting on the philosophy of mindfulness and gratitude for the simpler pleasures in life as she drives along the quiet roads punctuated by road signs and streetside stalls.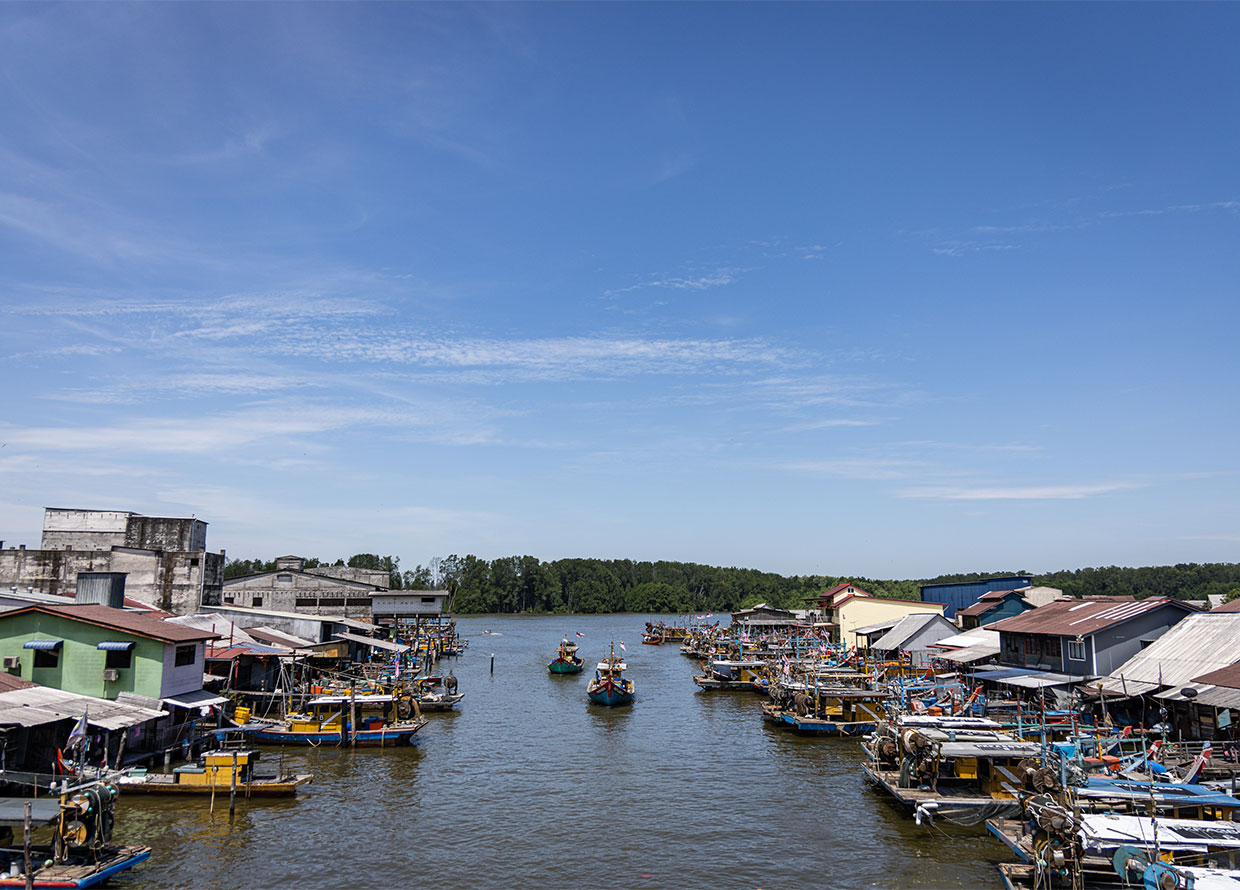 Upon her arrival, Annice delved into conversations with the villagers, learning stories about their culture. "The friendly locals welcomed and invited me to learn the traditional art of mat weaving. It is such an intricate process, and the attention to detail is second to none. Handcrafted by the locals, each mat is unique and resembles the personalisation of the Cayenne: tailored to every individual."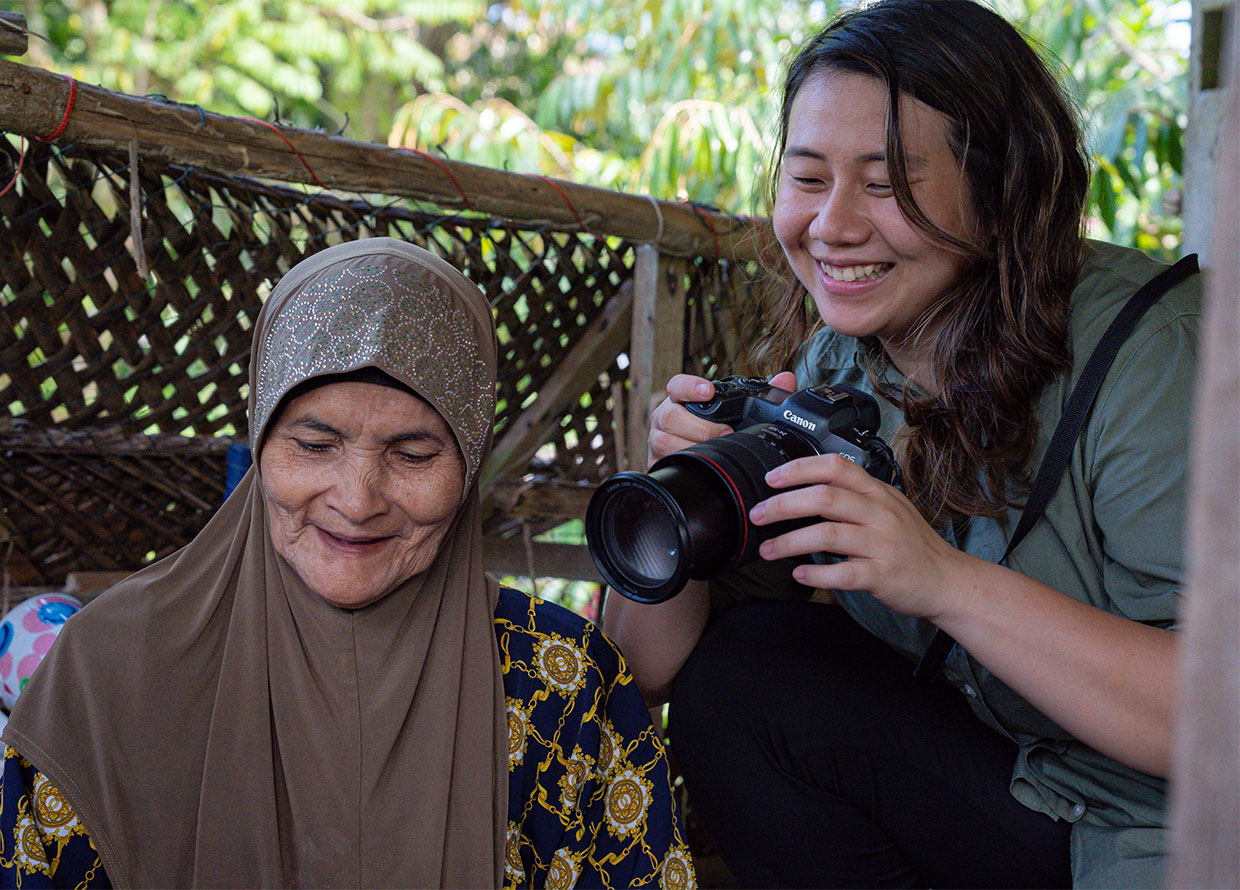 Breathing new life into old heritage sites
On her way back to Kuala Lumpur, Annice switches to the comfort driving mode in the Cayenne. But her exploration doesn't stop there, for amidst the city's towering skyscrapers lie colourful historic sites to discover. 
First, she stops by Rumah Tangsi, a beautifully restored heritage mansion located just off Merdeka Square that's distinguished by its buttercream-coloured facade. It was completed in 1905 and once served as a townhouse for the renowned businessman Loke Chow Kit, before transforming into a contemporary art hub today.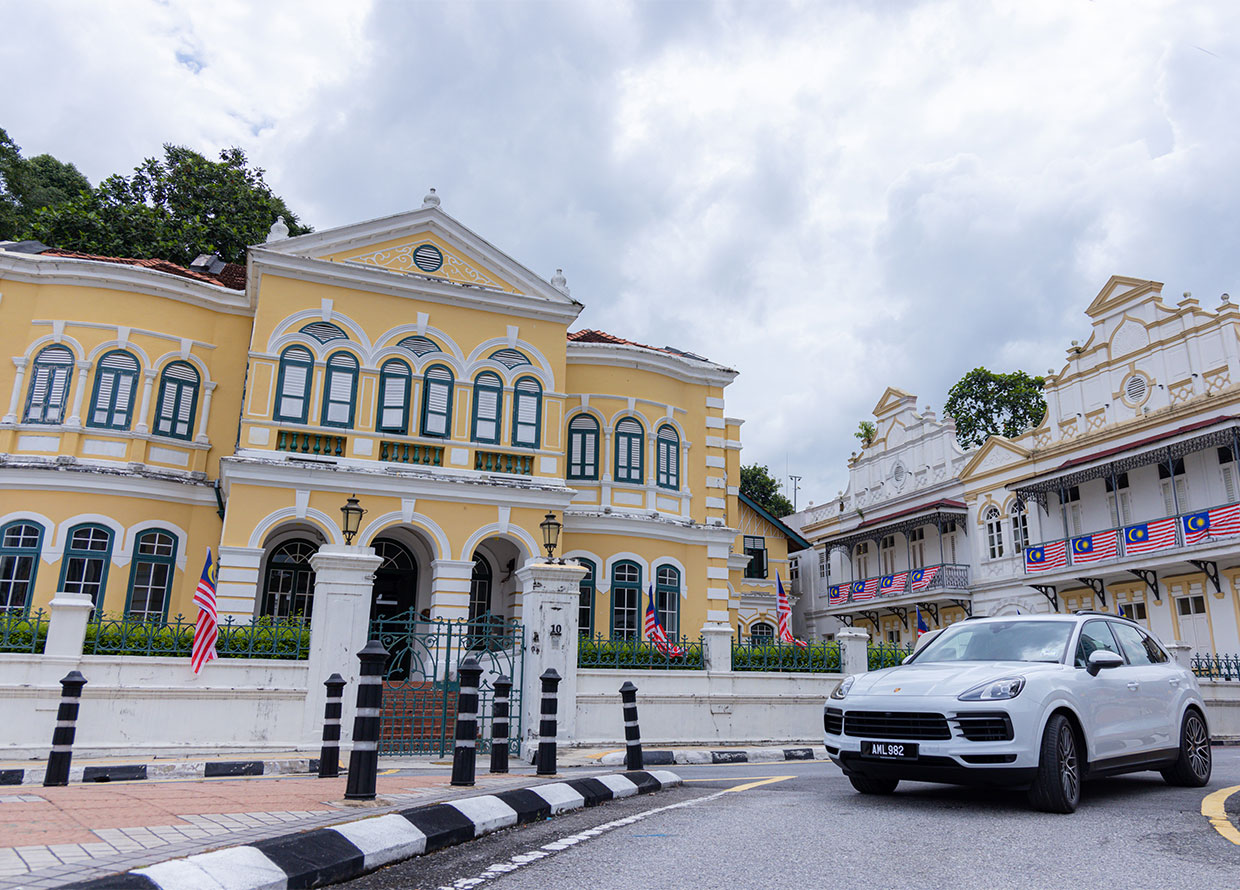 Another rejuvenated building awaits merely ten minutes away: the 112-year-old Sentul Depot. Formerly one of the largest railway engineering workshops in the world, it housed the most advanced locomotives and railway carriages. Now, it draws creators from all over the country to display their wares at weekend markets.
"As a visual storyteller, I believe that photography is a tool that allows me to capture the present and preserve the past. I'm glad that these historical sites are given the appreciation they deserve, and the community is able to breathe new life and purpose into these century-old buildings," Annice shares.
Appreciating local art and cultural talents
Annice's journey comes to an end at the refreshed Zhong Shan building, a space dedicated to Malaysia's emerging arts scene. Erected in the 1950s, the building is home to the likes of art collectives, letterpress printers, independent booksellers, and underground musicians.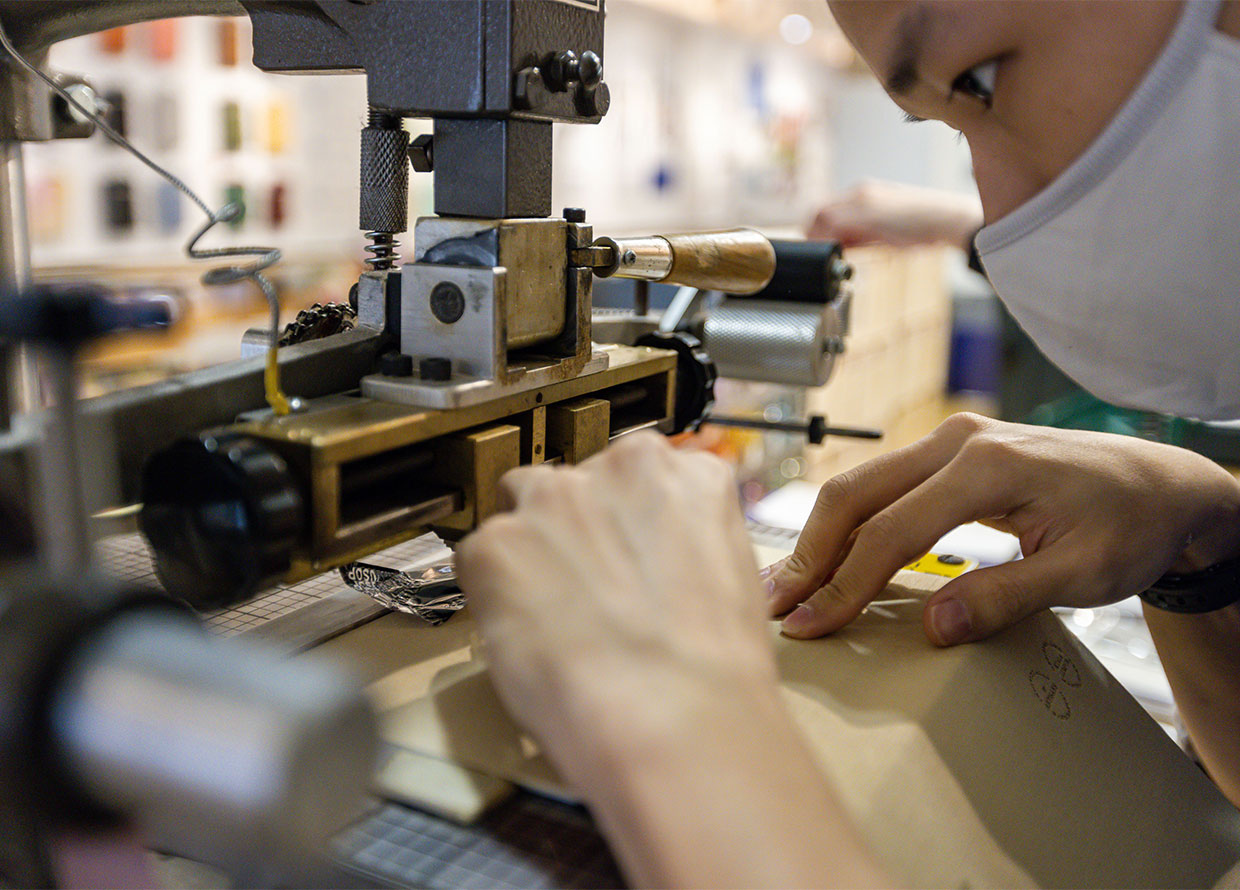 While exploring a contemporary letterpress stationer dubbed The Alphabet Press, Annice reveals, "Although hand-applied printing is a traditional technique used centuries ago, the fine craftsmanship results in meticulous works that exude a sense of understated elegance. This is not unlike the intricate detail inside the Cayenne, where fine materials and exquisite craftsmanship is also on subtle display."
As Annice makes her way back to the Cayenne, she is overcome with gratitude. "This place gives me a sense of belonging and a strong connection to it. I have worked here for more than three years, and this feels like coming home."
"Rediscovering my roots as a Malaysian, this adventure with the Cayenne gave me a different point of view—and I can't wait to share it."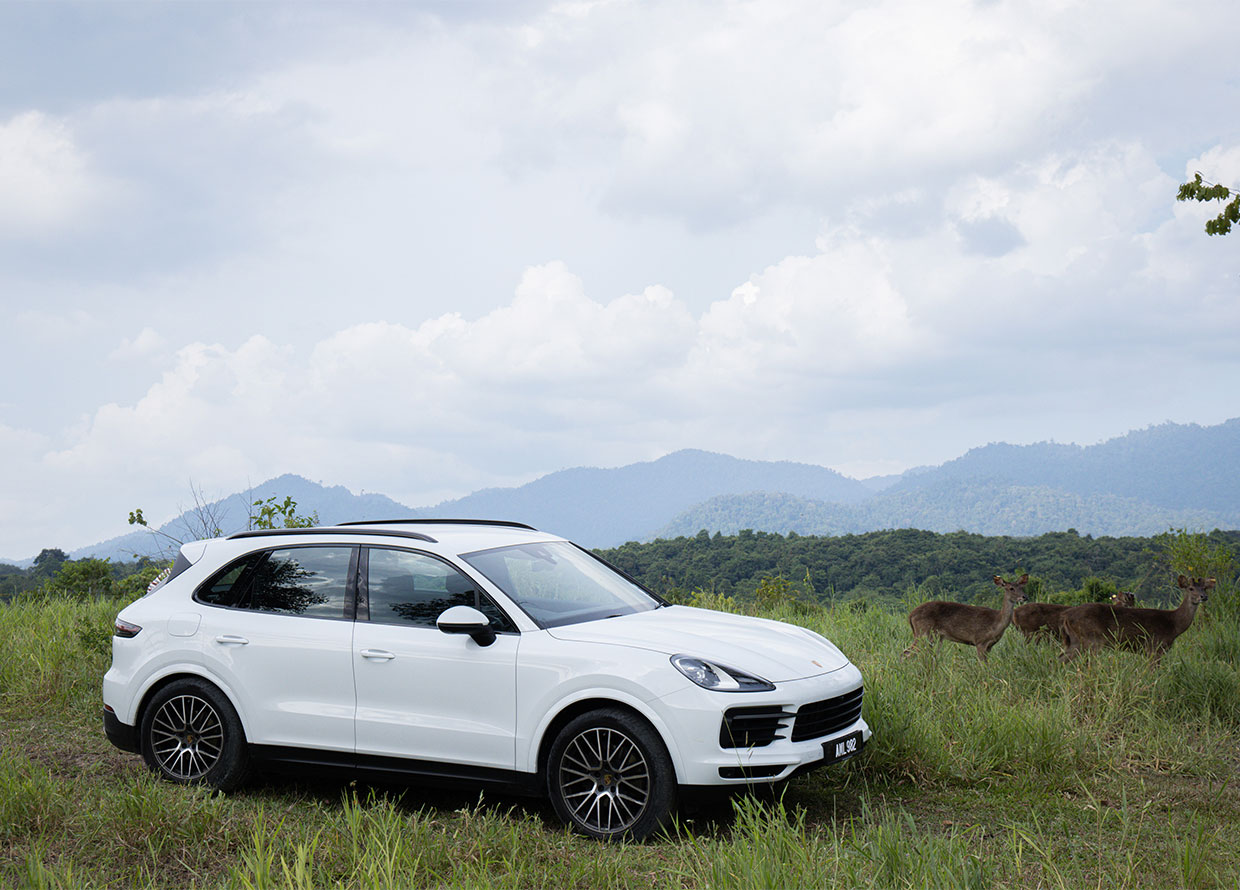 Follow Annice Lyn's journey across Malaysia in the Porsche Cayenne on Porsche Malaysia's Facebook and Instagram pages.
Find more travel stories here. 
| | |
| --- | --- |
| SHARE THE STORY | |
| Explore More | |