Want to live like an A-lister? Here are seven Airbnbs around the world you can stay at that'll allow you to breathe the same air they once did.
Avengers...assemble!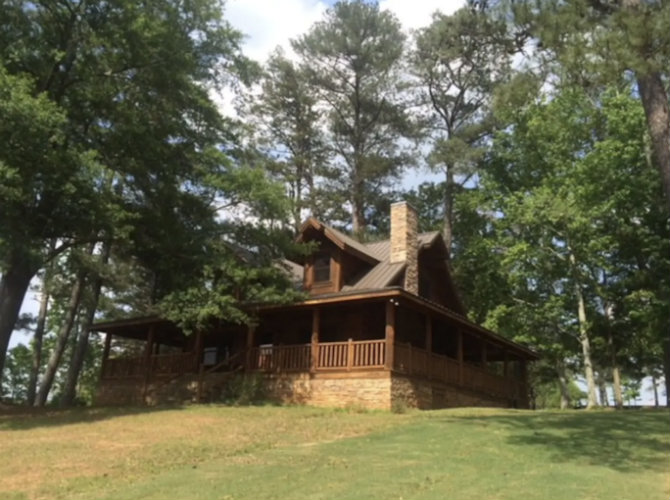 Relive one of the most emotional scenes in cinematic history at this lakeside cabin.
Located just 20 minutes outside of the Atlanta airport in Fairburn, Georgia, US, this was the real set location that served as a home for the Stark family and the site of Tony's funeral in Avengers: Endgame – a pivotal scene which featured characters from almost every single MCU sub-franchise since the first Iron Man.

The cabin sits on the private property of Bouckaert Farm and Chattahoochee Hills Eventing, an 8,000-acre farm and site for horse-riding events. CNN also reported that the cabin has always been on the online travel marketplace and is usually used for horse-show officials. According to Ed Durden, assistant farm manager and office manager, it wasn't until someone conducted a reverse-image search on the internet and posted the information about the place that requests started to blow up.
Wedding bells are ringing
For those of you who don't recognise this place, this is the gorgeous Victorian-style mansion that Joe Jonas and Sophie Turner got married in last month.
Known as the Château de Tourreau, this private estate in Sarrians, France, is able to host 15 guests and it comes with a total of nine bedrooms and nine baths. If that doesn't already make your jaw drop, there's also an indoor pool, a gym, a squash court and a rose garden
Though this venue is available for booking via other accommodation websites, it is also available for rent via Airbnb. You can even contact them if you'd like to host a wedding there.
Quirky condo
Craving for a unique living experience? Look no further because this one ticks all the boxes of a creative space done right.
This colourful Reversible Destiny Loft was featured in HBO's comedy-drama television show Girls, a six-season series that starred Lena Dunham. Situated in Mitaka, less than an hour from central Tokyo, this bright and quirky home was where main character Shoshanna Shapiro (played by Zosia Mamet) stayed in when she moved to Japan for her career.
According to the listing's owner, the contrasting-coloured ball-shaped loft was designed by famous Japanese architects and artists Shusaku Arakawa and Madeline Gins.
Electrifying gem
Fans of Rock 'n' Roll, this one's for you!
An idyllic retreat suitable for couples on vacation in Maui, this remodelled 1930's Hawaiian cottage was where guitar legend Jimi Hendrix called home in 1970 when he was on the island to film his Rainbow Bridge movie.
Otherwise known as the Gingerbread House, this studio cottage comes complete with a queen-sized bed, kitchenette, spacious bathroom, wireless internet, television with Netflix access and an outdoor patio under a spectacular tree canopy.
Does this dazzle you?
The Twilight Saga movies might be a thing of the past, but one thing still remains - Charlie and Bella Swan's house.
As die-hard fans of the Vampire romance fantasy film will remember, this is the actual house that was used in a lot of the movie's most memorable scenes. Talk about nostalgia! While this charming 1930's home that's located in downtown Saint Helens, Oregon, US, originally went up for sale in 2018, it was eventually purchased by Dean and Amber (the current owners of the property). The couple went on to restore the house before putting it up for short-term rentals.
English luxury
Raise your hand if you used to binge-watch BBC's crime drama Sherlock and science fiction programme Dr.Who!
According to its owners, this six-bedroom property we found in Newport, South Wales was not only used to film the Sherlock episode 'A Scandal in Belgravia' that starred Benedict Cumberbatch and Martin Freeman, the dining room also appeared in the 2012 Doctor Who Christmas Special.
Listed as a Victorian Gentleman's residence, this period-appropriate home is suitable for big groups who're travelling through Cardiff. There's even a private garden and a patio equipped with tables, chairs and gas BBQ!
All that jazz
Want to know how you can live like the World's most famous Jazz legend?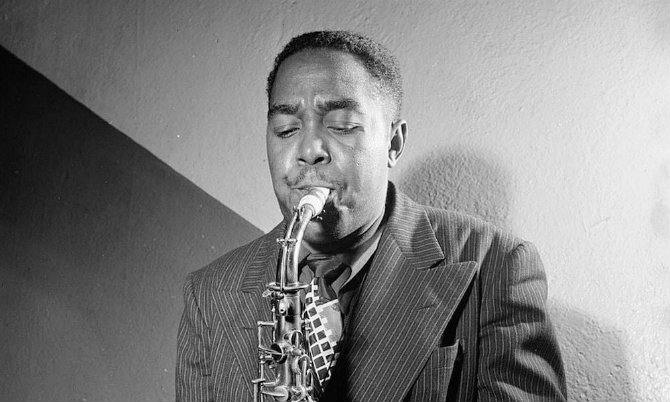 Introducing the childhood home of the late Grammy Award-winning jazz saxophonist, Charlie Parker. Dubbed a beautifully restored apartment / townhouse by reviewers, this home located in Kansas City, Missouri, boasts a tranquil courtyard, spacious living area, cosy fireplace, in-suite laundry area and a master bedroom and bath that'll transport you back in time with its vintage yet elegant décor style.
With this list, you can now officially say you've been where the stars have been.