A celebrity wedding, France's highest civilian distinction, and a new collaboration; these are the top fashion headlines the past week
Sophie Turner and Joe Jonas get married in France
After a surprise nuptial in Las Vegas, Sophie Turner and Joe Jonas got married in a traditional European wedding ceremony in France. A Louis Vuitton ambassador, naturally, the Game of Thrones star wore a bridal gown designed by women's artistic director Nicolas Ghesquière, and the seemingly plain long-sleeved gown was anything but simple. The dress—which took over 350 hours to make—features embroidery that required 10 embroiderers and 75 hours of craftsmanship, and it was covered with 100.8k of crystal and beads. The evening reception was held at Le Château de Tourreau, where celebrities including her bridesmaid Maisie Williams and Priyanka Chopra, Ashley Graham, and Wilmer Valderrama were in attendace. Congratulations to the happy couple!
Maria Grazia Chiuri receives French Legion of Honour at Haute Couture week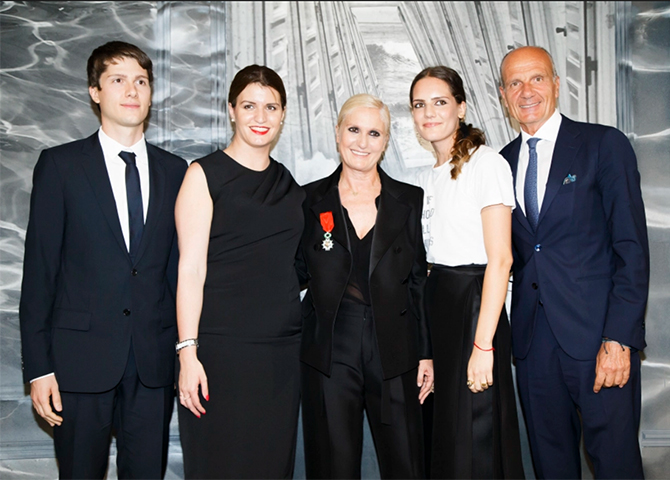 Dior's first female creative director Maria Grazia Chiuri was awarded France's highest civilian distinction, the Legion d'Honneur, shortly after she presented the brand's Autumn/Winter 2019 couture collection. Held at the Dior headquarters at 30 Avenue Montaigne, the designer was given the honour by Marlène Schiappa, France's gender equality minister. When accepting the honour, the designer said: "Dior is a Maison that represents femininity and for this reason I believe that my commitment is to make women aware of their potential, and I thank the Maison that supports me and gives a voice to women and their work. Their commitment can change the world." Previous fashion designer recepients include Karl Lagerfeld in 2010 and John Galliano in 2012—although the latter was stripped of the award following his anti-Semitic remarks a year after.
Liu Yifei is Emporio Armani's newest ambassador
Emporio Armani has unveiled its newest womenswear and eyewear ambassador for the Greater China and the Asia-Pacific region, and it's none other than Chinese actress Liu Yifei. The brand followed the announcement with its new Autumn/Winter 2019 campaign which was shot in Milan. In a released statement, the actress says: "I am so honoured to be selected by Giorgio Armani to be the new Emporio Armani womenswear ambassador for Greater China and Asia-Pacific. I've long been an admirer of Giorgio Armani's work, and I am always attracted to what he does for Emporio Armani—every piece has flowing and dynamic lines and perfectly expresses the aesthetic elegance of Armani's style. As an actress, I hope to be able to explore wearing these clothes in my work in the future—it has been an inspiring collaboration." We know what the star will wear to the Mulan premiere early next year.
Longchamp collaborates with Tokyo-based design studio, Nendo
Fun fact: When Philippe Cassegrain created the Le Pliage bags, he was inspired by the ancient Japanese art of origami. And now, one of the brand's most loved bags has been brought full circle as a collaboration with famed Tokyo-based design studio has been unveiled. Our favourite nylon bags have been given a reinterpretation, with three different shapes taking centre stage—a cube, a cone, and a circle. The first comes with a removable and foldable stiffener that can be used for storage, the second, in a statement-making triangular shape, and lastly, a circular bag is inspired by traditional furoshiki folding cloths, which were widely used as bags back in the day. All three designs come in several sizes and colours, complete with the signature Le Pliage leather flap that's unmistakably Longchamp.
MSGM launches activewear
Attention workout fanatics: MSGM is launching an activewear line which will be available from February 2020. This marks creative director Massimo Giorgetti's first foray into the world of training, sports and leisure. "As a wellness fan, a keen yoga practitioner and a runner, I have tried to express my passions in a product that is effortless, makes a strong aesthetic impact and is also supremely practical," he adds. "A product that is simple only in appearance, but actually combines MSGM attitude with strong technical know-how," says the designer in a statement. Judging from the campaign images, the ladies can expect seamless clothing that's shaped to the body like a second skin, accompanied with trendy silhouettes and MSGM's signature neon hues.
Jane Birkin auctions Hermès bag for charity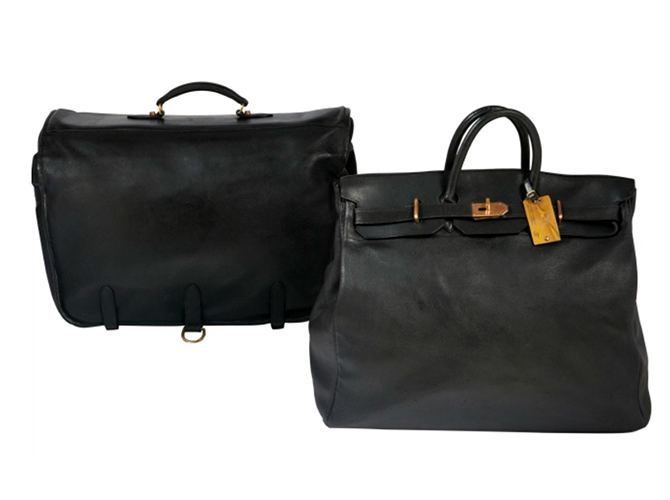 Jane Birkin has a Hermès bag named after her, and now, she'll be donating two of her travel bags—which she shared with her late partner Serge Gainsbourg—at the French fashion house's Summer collection sale at Hôtel Hermitage in Monaco on July 19. The pair used to carry them on their journeys between Paris and London. The proceeds from the auction will go to NGO Doctors of the World, which provide healthcare for people in need. According to WWD, the Haut à Courroies 50cm bag—that's almost like a larger version of the Hermès Birkin—and the American Garment bag from 1970 have both been restored for the sale.