There are top fashion designer hotels for a lavish haute vacation, beautiful towns for a magical getaway and unique accommodations around the world. They're all amazing but can it beat private jet journeys and a cruise with an award-wining chef on board to your stomach's delight? We didn't think so.
James Beard Foundation Culinary Cruise of Spain and France, 10 June 2016 and 9 August 2016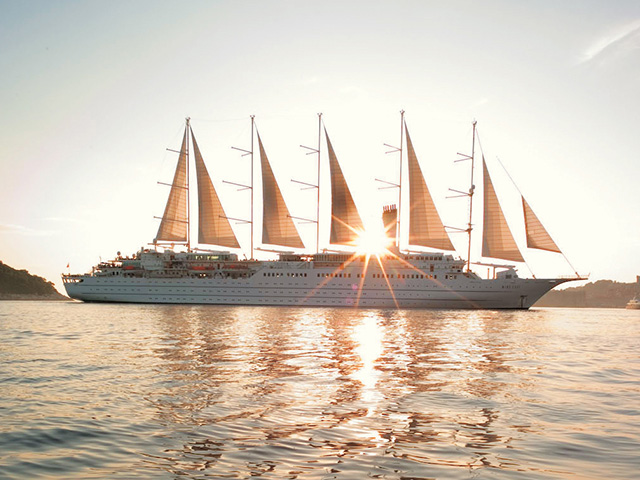 You've heard of major cruise lines launching partnerships with celebrity chefs such as Jamie Oliver with the Royal Caribbean and Guy Fieri with Carnival, but neither of them were actually on board running the kitchens. Windstar Cruises's new James Beard Foundation Culinary Cruise series, however, will give you more than just a James Beard Award-winning chef on the ship, the selected chef will be paired with an equally talented sommelier and will create special menus, lead cooking demos and take you on an excursion off the boat to either the local market or a culinary outing.
The first of the series is a ten-day culinary cruise slash excursion taking guests from Lisbon to Dublin with stopovers at Porto in Portugal, El Ferrol and Gijon in Spain, and Bordeaux, La Rochelle and St.-Malo in France. Besides fresh scrumptious Spanish seafood, fine French wine and cheese, and exotic Moroccan spices, you'll have to admit that the suites (with 24/7 access to a gorgeous view of the sea) are pretty sweet to stay in too.
Windstar Cruises's culinary voyage starts at $4,499 per person. For more information, visit their website.
Aman Private Jet Expedition, 9 – 26 October 2016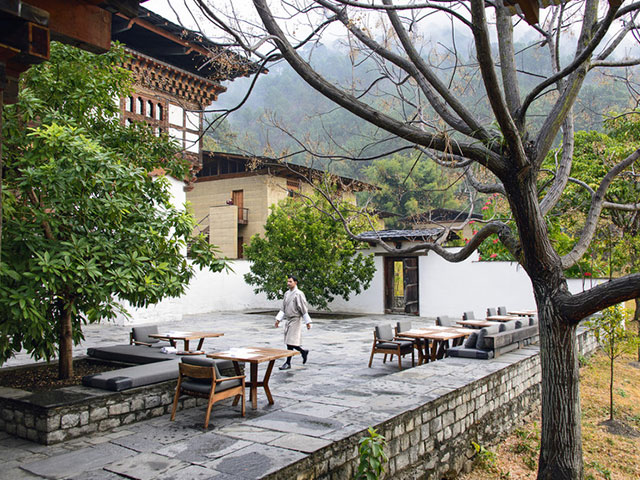 Explore a different side of Asia with Aman's latest journey of discovery: an 18-day private jet expedition across China, Bhutan, India and Sri Lanka with insightful excursions from each Aman to stunning cultural sites of each country. The journey will begin in Beijing at Aman Summer Palace which is set alongside the UNESCO-protected garden estate (imagine the glorious view from your room) and they'll take you to explore from the Forbidden City to the Great Wall. Next stop would be Lijiang's Amandayan which is situated atop Lion Hill and overlooks the UNESCO-protected Old Town and Yunnan Province's regal mountain range.
A private jet—a Gulfstream G200—will then transfer you to Paro in the remote Himalayan Kingdom of Bhutan where you'll be able to admire its astounding natural beauty from your stay at Amankora Paro and Amankora Thimpu and during the guided exploration of the local renowned sites. From here, they will take you to Jaipur in India where you'll be in touch with both the gorgeous architecture and the majestic animals in the National Park (Jungle Book vibes, anyone?). Changing the scenery just a little bit, the final stop will bring you to Sri Lanka for a taste of the beach, colonial charms, ancient temples and the region's national parks. Let's just say, it's the kind of expedition you'll only see in movies—except this time, you can be a part of it.
The Aman Private Jet Expedition is priced at $63,888 per person. For more information, visit this website.
Three Countries Ski Adventure by Private Jet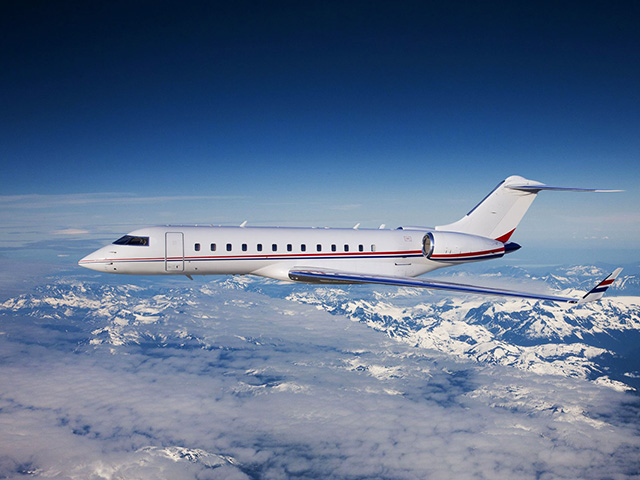 For the ultimate ski holiday, one resort would surely not be enough. Private jet charter flight agent PrivateFly have teamed up with upmarket holiday company Black Tomato to offer an eight-day luxury ski tour of three resorts in three countries with private jet transfers between each. The journey can start from either London or New York and stops first at Jackson Hole in Wyoming, USA, second at Whistler in Canada and then in Japan's Mt. Naeba.
Besides enjoying the stunning scenery, thrilling slopes and natural hot springs (Japan), you'll be put up at luxury accommodations in all three places. And if the private jet isn't enough, you'll be entitled to VIP transfers on the ground as well. The adventure obviously won't come cheap but there's another tricky matter: The tour is catered for a group of 12 so if you have enough friends who want to go, then you're good to go.
The ski tour is priced at $18,550 per person if you're departing from New York. For more information, visit their website.
Related stories:
Luxurious fun for the entire family at Belmond
| | |
| --- | --- |
| SHARE THE STORY | |
| Explore More | |