Streamed directly from Apple Park, this year's WWDC can be seen on Apple.com, the Apple Developer app, the Apple Developer website, YouTube, and on the Apple TV. For the first time ever, the Worldwide Developers Conference was featured online for everyone around the world to watch. Find out everything you should know from the event below.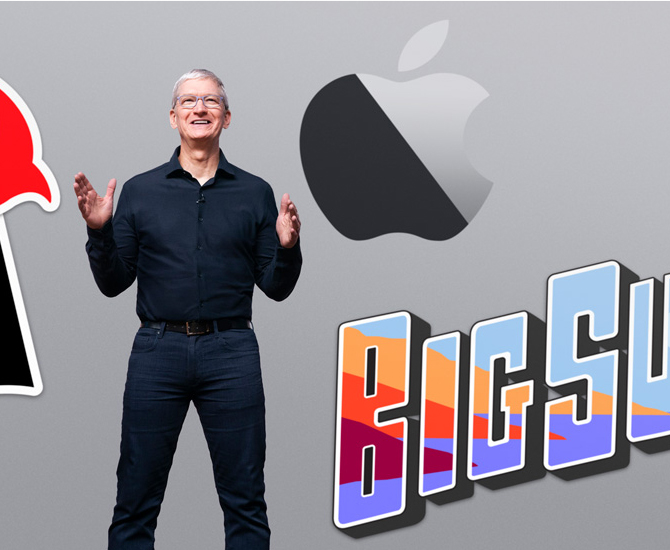 iOS 14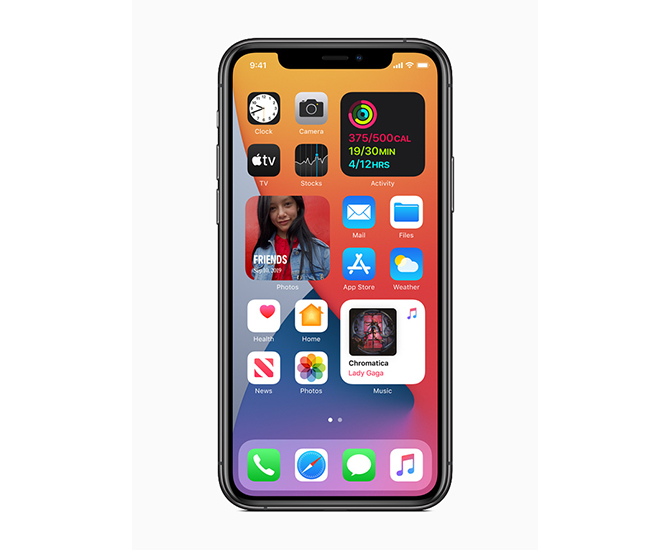 The latest version of Apple's software for the iPhone was officially revealed during WWDC 2020. With the latest version, expect to see widget on the iOS home screen—and lots of them. Your main Home screen will be able to house widgets along with your apps. Home Screen pages can display widgets that are customised for work, travel, sports, entertainment, and other areas of interest.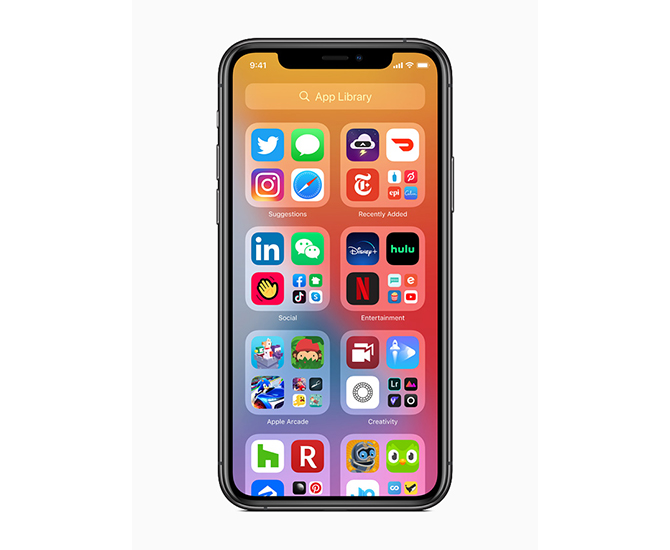 With iOS 14, Apple has introduced the App Library view. Apps will be organised into lists and groups automatically and can now be hidden on your home screen. In addition to that, iOS videos will see the addition of system-wide picture-in-picture. The size of videos can be adjusted. Furthermore, you can also collapse the video to the side and keep it playing. This is also applicable for FaceTime calls.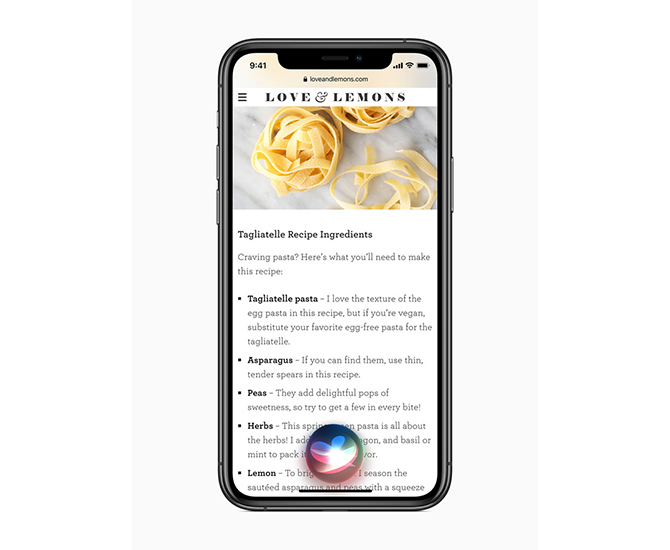 Moving on, Siri now has a new look. Unlike its predecessors, Siri on iOS 14 will only be a small overlay at the bottom of the screen with the animated Siri icon when you activate the digital assistant. There's more! In addition to dictated messages, sending audio messages is also a possibility. Hooray!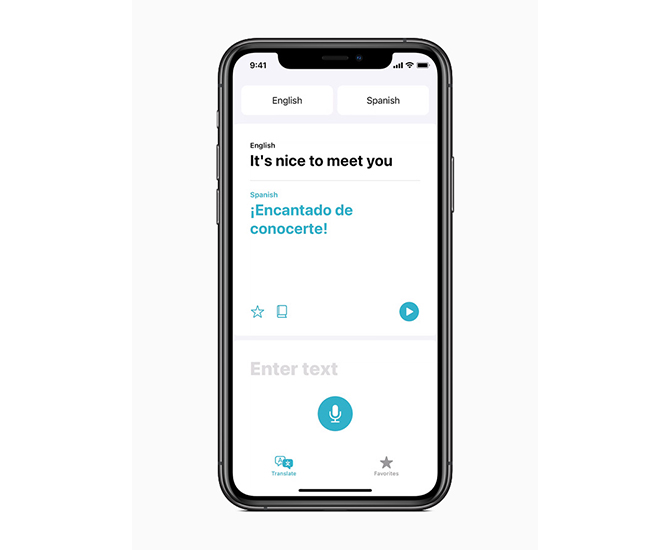 Ever thought of entering a text and having it automatically translated to another language? With iOS 14, you can have your messages translated into a total of 11 different languages—including English, Russian, Portuguese, Arabic, Korean, French, German, Japanese, Italian, Mandarin Chinese, and Spanish. The new Translate app will be built into the latest version.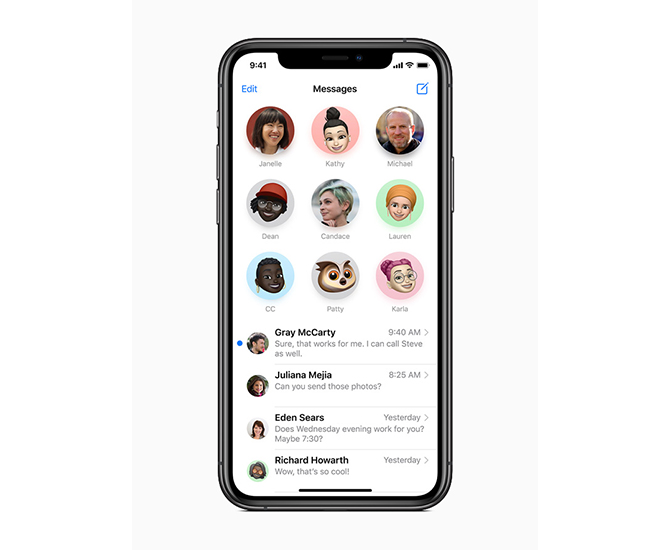 How about the Messages app? Some fresh features to note are Memoji accessories and new threaded conversations in group chats. Expect Memojis to be more inclusive and diverse with additional hairstyles, headwear, and face coverings. To easily talk to your friends or group chats, it is now possible to pin desired contacts and conversations to the top of the app.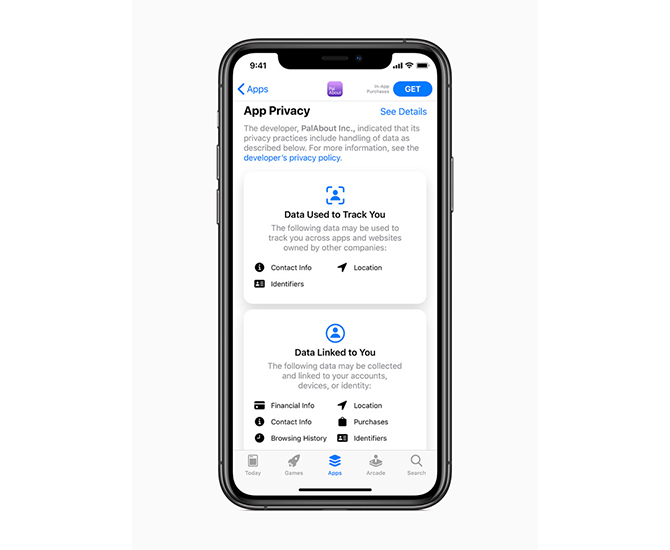 With the new Find My network accessory programme, Find My will add support for finding third-party products and accessories. In addition to Apple devices, you can use the Find My app to locate other important items. Apart from that, AirPods now have the ability to switch between Apple devices seamlessly with automatic device switching. New software features will be available this fall as a free software update for iPhone 6s and later.
watchOS 7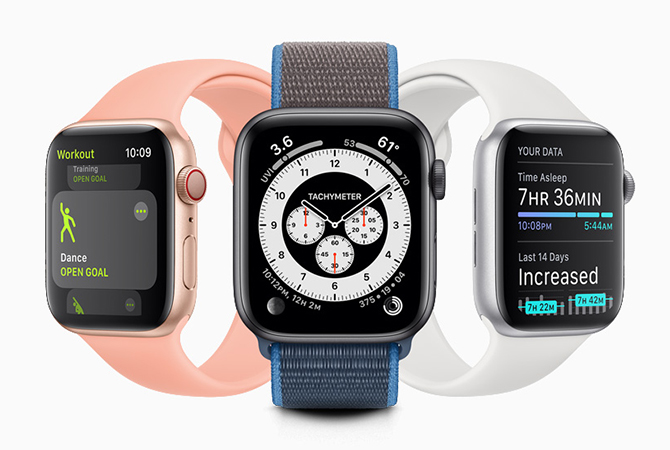 The world's most advanced smartwatch is now equipped with enhanced customisation tools and powerful new health and fitness features. With watchOS 7, watch face configurations are shareable and discoverable. Users can also get greater insight into their overall well-being with sleep tracking, automatic handwashing detection (Apple Watch automatically detects handwashing to initiate a 20-second countdown timer), additional workout types, and a new hearing health feature. In addition to that, Siri now offers language translation.
All health features are designed with privacy in mind. Privacy is fundamental to Apple and hence, health data is encrypted on device or in iCloud with iCloud sync. watchOS 7 will be available this fall as a free software update for Apple Watch Series 3, Apple Watch Series 4, or Apple Watch Series 5 paired with iPhone 6s or later running iOS 14 or later.
macOS Big Sur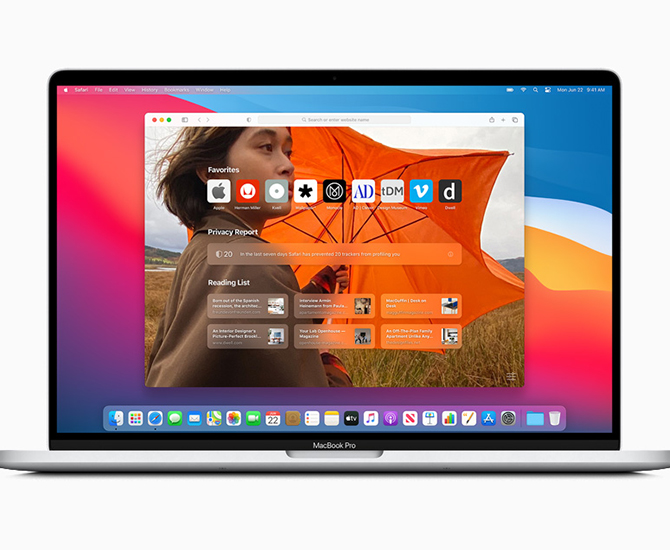 The world's most advanced desktop operating system now comes with a whole new version—introducing a redesign that is entirely new yet instantly familiar. While retaining the Mac personality, icons in the Dock have been designed to be more consistent with icons across the Apple ecosystem. Furthermore, Apples has decided to bring users' content front and centre with visual complexity reduced. Interacting with apps is easier now as a result of a new design for core apps—bringing upgraded organisation to multiple open windows. To deliver quick access to controls from the desktop, there is an all-new Control Center.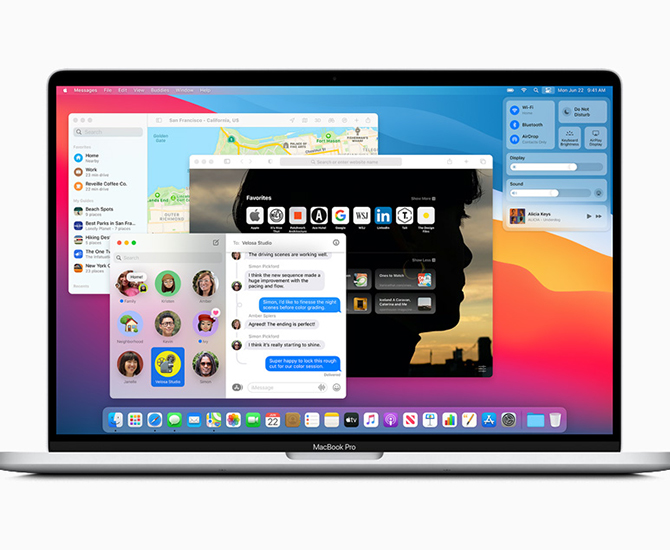 While browsing on Safari, you can customise the new start page with a background image and sections. The web can also identify and translate entire webpages from seven languages with the built-in translation.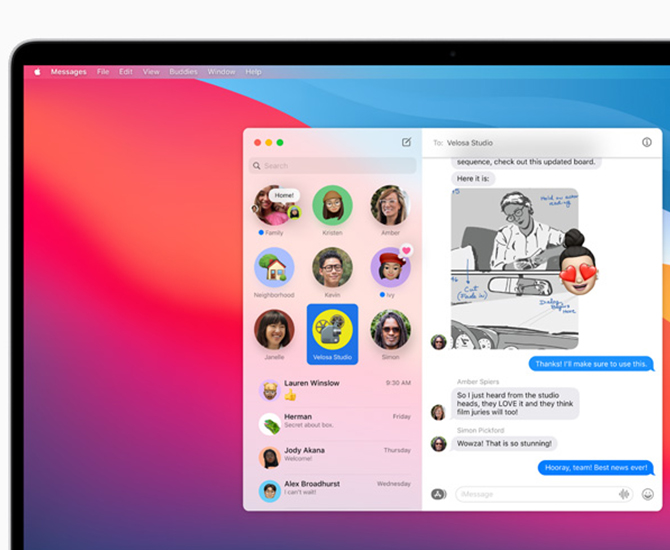 Let's move on to the Messages app. In addition to having new tools to share expressive messages, Messages on the Mac can also help you manage important conversations. For fast access, you can pin your favorite conversations to the top of the messages list. To help you find what you are looking for, search has been redesigned—and results are organised into matching terms, photos, and links. macOS Big Sur will be available this fall as a free software update.
iPadOS 14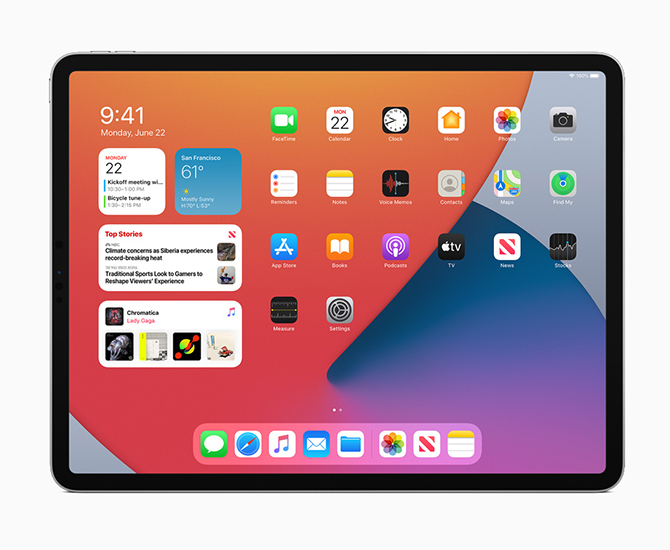 Apple has unveiled some features that are made specifically for iPad. Firstly, incoming FaceTime and phone calls, Siri interactions, and Search all have an all-new compact design. Siri appears at the bottom of the screen when activated whereas incoming FaceTime and phone calls no longer take up the entire screen.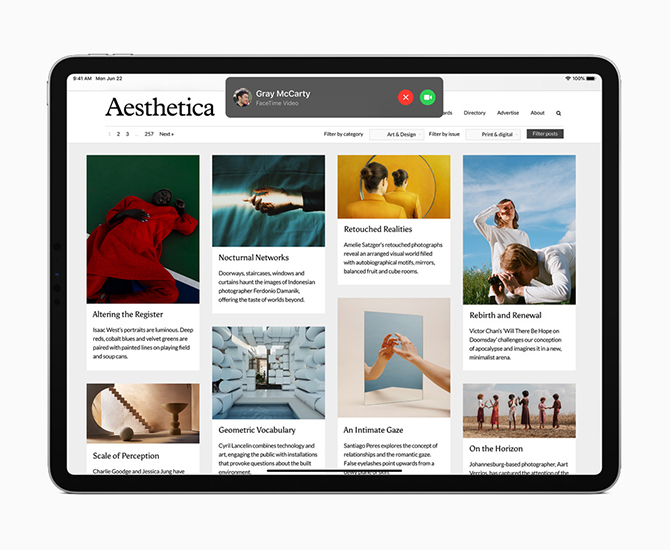 With iPadOS 14, Search has been rebuilt from the ground up. This means that you can do everything—such as getting answers to common questions about people or places as well as accessing contacts, files, and quick information. New software features will be available this fall as a free software update for iPad Air 2 and later, all iPad Pro models, iPad 5th generation and later, and iPad mini 4 and later.
Foundation for Apple TV Plus
During WWDC 2020, Apple took the opportunity to show Foundation—an upcoming sci-fi series based on Isaac Asimov's novel of the same name. Slated to be released in 2021 on Apple TV Plus, Foundation stars Jared Harris, Lee Pace, Lou Llobell, Leah Harvey, Laura Birn, Terrence Mann, and Cassian Bilton. According to Apple, the series "chronicles a band of exiles on their monumental journey to save humanity and rebuild civilisation amid the fall of the Galactic Empire".
Mac to transition to Apple silicon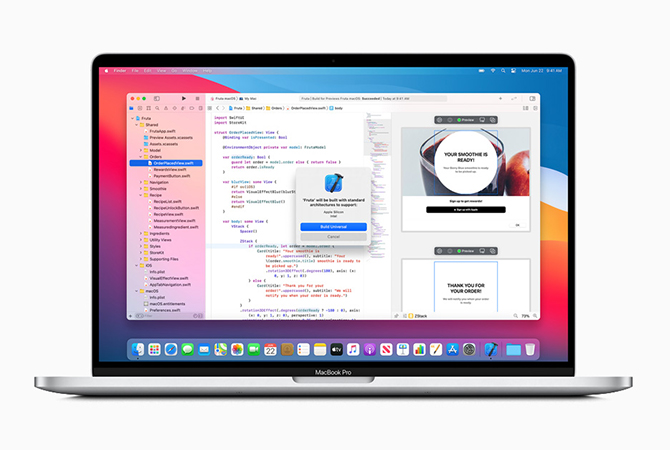 The Mac will be transitioned to Apple's custom silicon. This will help deliver industry-leading performance and powerful new technologies. In fact, the advanced capabilities of Apple silicon in the Mac can now be utilised when developers start updating their apps. With the Apple silicon, it will be easier for developers to write and optimise their apps for the entire Apple ecosystem.
The transition will be completed in two years and the first Mac with Apple silicon will be shipped by the end of this year. This move also marks the biggest leap ever for the Mac.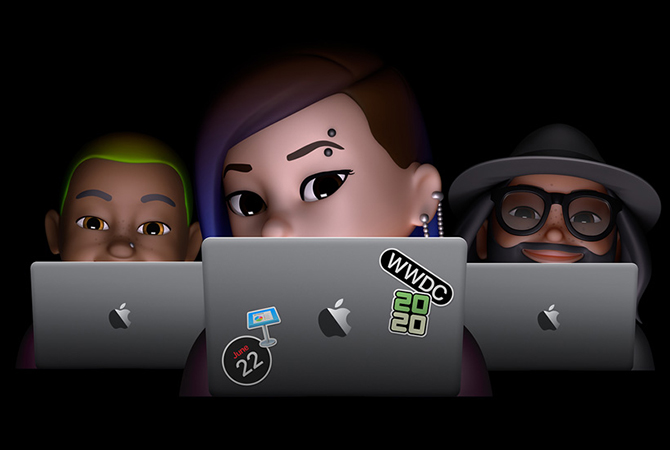 This year's Worldwide Developers Conference saw Apple unveil a plethora of features—from macOS Big Sur to iOS 14 and iPadOS 14 to watchOS 7. The Special Event Keynote and Platforms State of the Union brought together millions across the globe. Which of the above are your favourite new features and innovations?
For more information about WWDC 2020, visit this website.
| | |
| --- | --- |
| SHARE THE STORY | |
| Explore More | |