From the aperture camera to AR Emoji, here's everything you need to know about the new Samsung Galaxy S9 and S9+
It's that time of the year again when Samsung unveils its most competitive flagship smartphone at the Mobile World Congress (MWC) 2018. As usual, Samsung is among the biggest stars of the event but the newly announced Samsung Galaxy S9 and S9+ may not be too different from its predecessors. We list down the main highlights of the phones below, from biggest to smallest:
1. "The Camera. Reimagined."
Samsung wasn't kidding when they teased the new flagships with a tagline specific to the cameras. In fact, it's the most noteworthy feature on the S9 and S9+ (but for anyone hoping to stay ahead in the game, this is where brands need to place most of their attention on). Both 12-megapixel cameras are now equipped with a new Dual Aperture lens for better low-light photos. You can choose between F1.5 and F2.4 in pro mode or let it do it automatically. In addition, the Super Speed Dual Pixel sensor promises faster and more reliable focusing.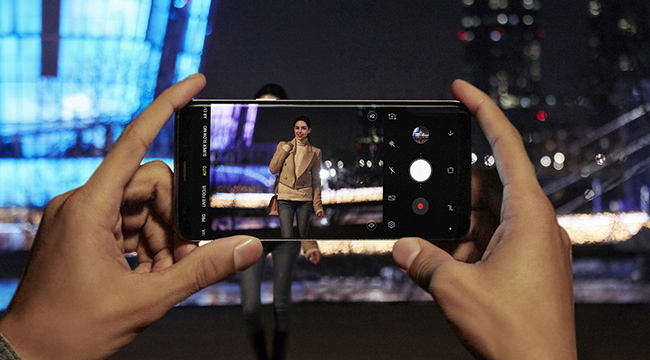 Also, the bigger S9+ now comes with an additional 12-megapixel rear camera that features a 2x telephoto lens and "Live Focus" (both similar to the Galaxy Note8's camera system) but without the adjustable aperture lens. 
2. AR Emoji
It's Samsung's answer to the iPhone X's Animoji, except instead of animals, it's more like a 3D Bitmoji that can talk and act like you. The app analyses an image of your face and then maps out more than 100 facial features to create a 3D model. You can even customise the look of your character down to its hairstyles and outfits, and then use it as GIF-like stickers to use across most third-party messaging platforms.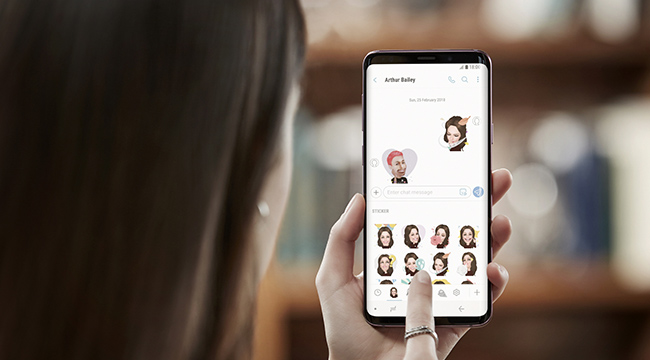 3. Super Slow-mo
You'll be able to record slow-motion video at up to 960 frames per second (at 720p resolution). Both cameras are equipped with Motion Detection to allow automatic recording when movement is detected in the frame. You can then add a background music to it or share it as a GIF with three playful choices of looping style. 
4. The fingerprint scanner
It's now in a better place—below the camera.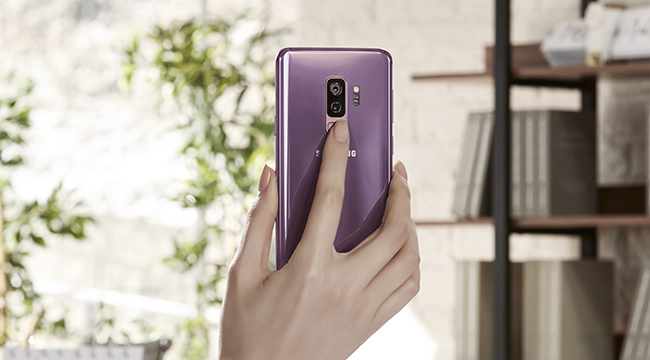 5. The speakers
Fitted with stereo speakers tuned by AKG, Samsung claims both phones are now able to produce crisp audio that's 40 percent louder. Also, you'll be glad to know that they've kept the headphone jack. 
6. The size
Both screens sport the the same 2,960x1,440-pixel resolution but the S9+ is noticeably larger at 6.2 inches versus the S9 at 5.8 inches. Both are slightly larger than its predecessors in terms of its thickness and length but you won't be able to reuse your S8 or S8+ cases anyway since the fingerprint scanner has been moved. And yes, they're both waterproof with the same IP68 rating.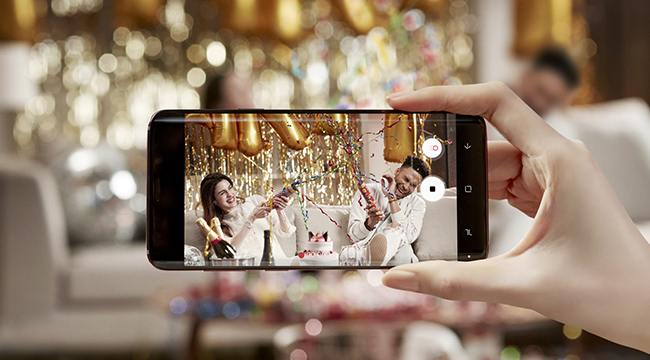 7. The colours
Midnight Black, Coral Blue and Lilac Purple.
8. The price and release date
Samsung Malaysia has revealed that the S9 will be priced at RM3,299, and the S9+ to start at RM3,799. Both will officially be available beginning 16 March 2018.

For more info, visit Samsung Malaysia's website or watch the live stream of the event here.