When Samsung first unveiled the Galaxy S23 Ultra, everyone was discussing just how much the model actually upgraded from the S22 Ultra. After all, it looks almost identical side by side. That was my initial stance too but after using the device for just over two weeks now, I've come to appreciate the subtle yet impactful changes to the Galaxy S23 Ultra.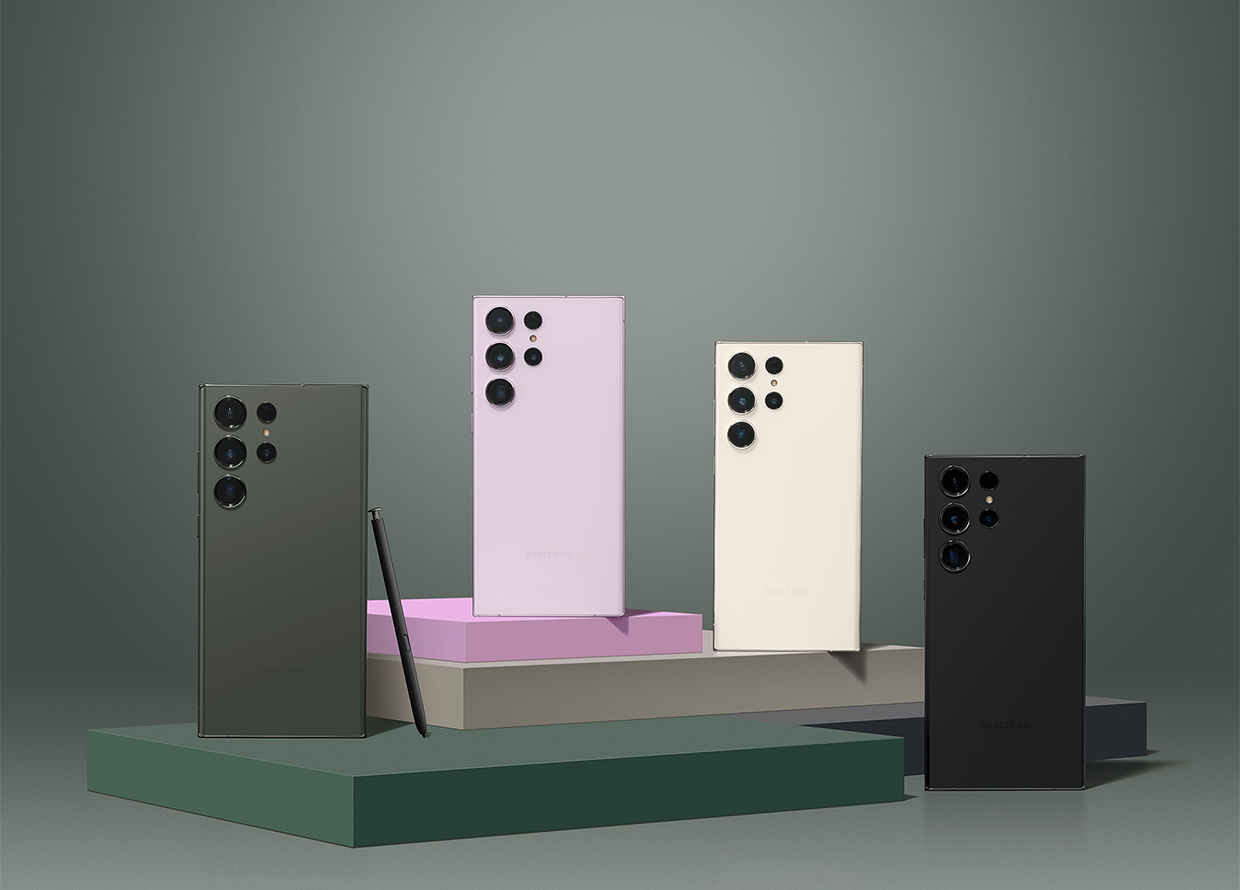 The most obvious would be the impressive 200MP main camera sensor and improved performance thanks to a new optimised chipset. However, in saying that, there are no vastly groundbreaking features on the Galaxy S23 Ultra seeing that the Galaxy S22 Ultra was already very good in its own right. In fact, Steve Chan, Product Marketing Manager of Mobile eXperience (mX) Samsung Malaysia Electronics, shared that they acknowledge this year's flagship model doesn't come with a truckload of new features and upgrades. Instead, the tech giant focused more on improving its top five most favoured features by users which were: camera technology, durability, battery life, S-pen functionality, and internal storage.
With these upgrades in mind, is Samsung's latest flagship model worthy of its "Ultra" title? Read ahead for my two-week review of the Samsung Galaxy S23 Ultra.
DESIGN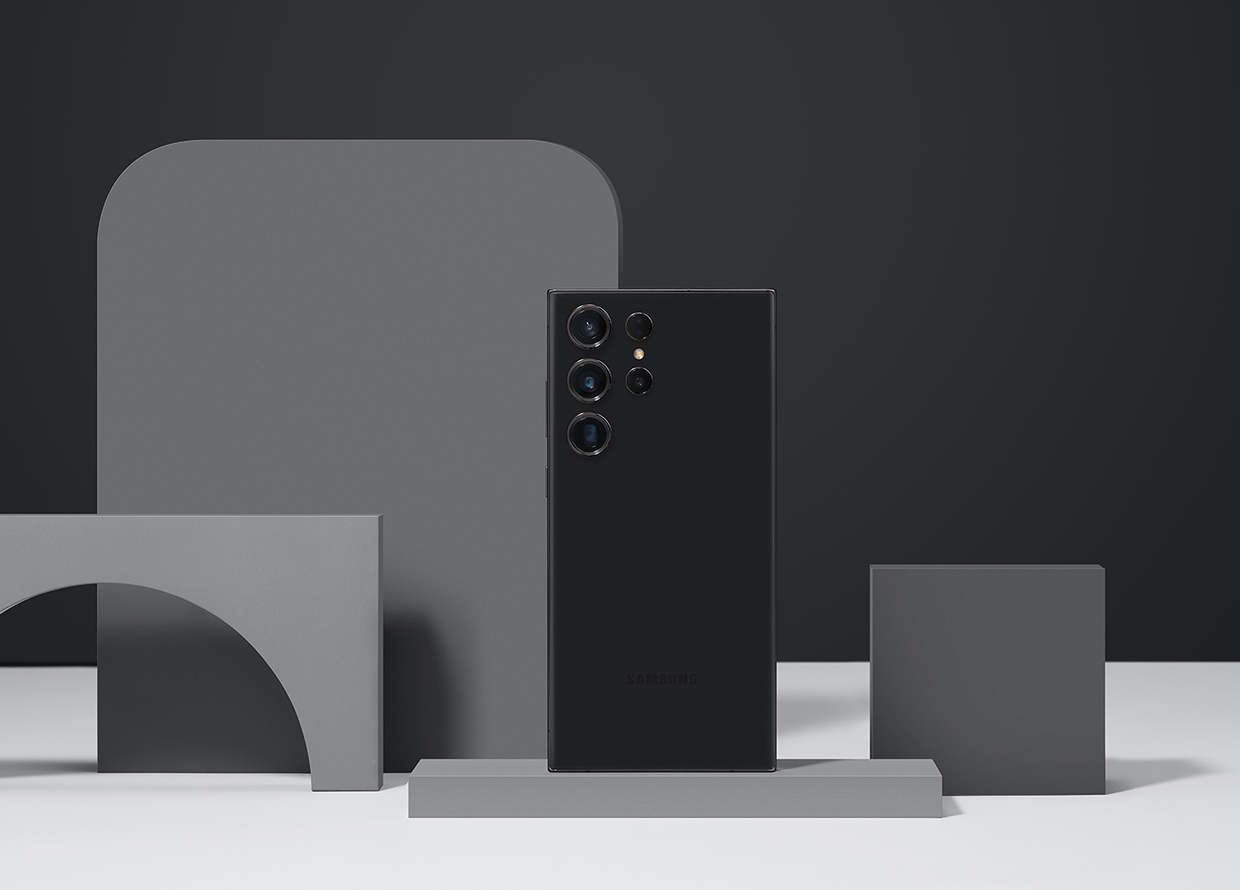 As mentioned before, Samsung users might be confused by the similarity in appearance to the Galaxy S22 Ultra. But upon closer inspection, you'll be able to see a slight difference which are the reduced curvature and flatter side rails. The edge display is still present; however, the Galaxy S23 Ultra pushes the curves all the way to the ends of the screen which creates a more refined design, and a larger and flatter surface area for the best visual experience. This results in a more squarish design that definitely feels a lot more secure to pick up compared to its predecessor. I'm known to have butter fingers so I've dreaded holding the Galaxy S22 Ultra for fear of dropping it. With the Galaxy S23 Ultra, I find that the grip is a lot more secure and fits into my smaller-than-average palms better.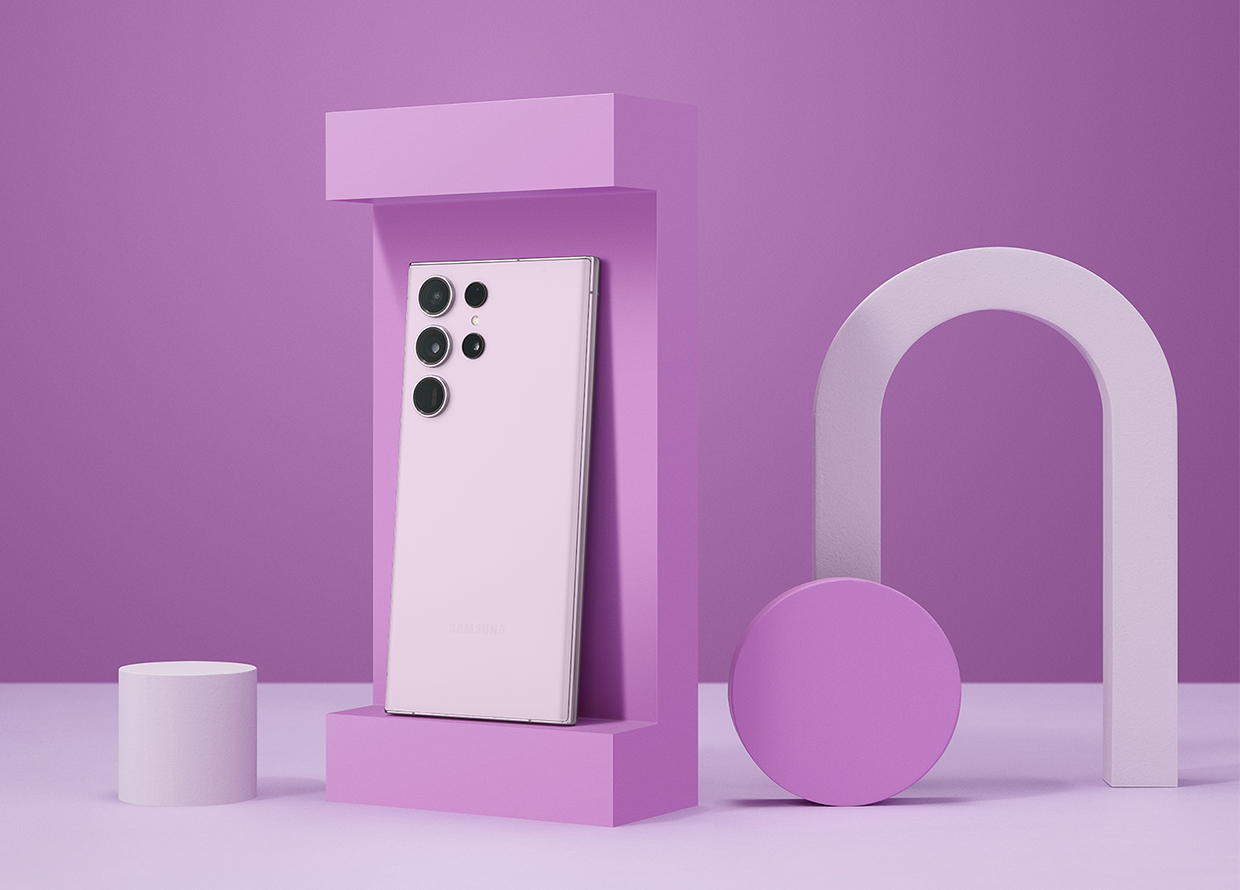 However, I do think the box-ish design is not as comfortable during prolonged usage. If you're someone like me who frequently watches films and TV shows on my phone, the flatter edges now cut into my palms and I find my fingers cramping a lot (it is still a heavy phone). A pop socket or a thicker case may solve this issue but it's something to take note of for those who prefer using their phone without any accessories.
There are four nature-inspired matte hues to choose from Phantom Black (my unit), Cream, Green and Lavender. I like this finish as it's not prone to visible handprints and I can easily wipe it down to get rid of dust and dirt. With the camera cutouts, I think it offers a sleek design that matches the device's hefty price.
DISPLAY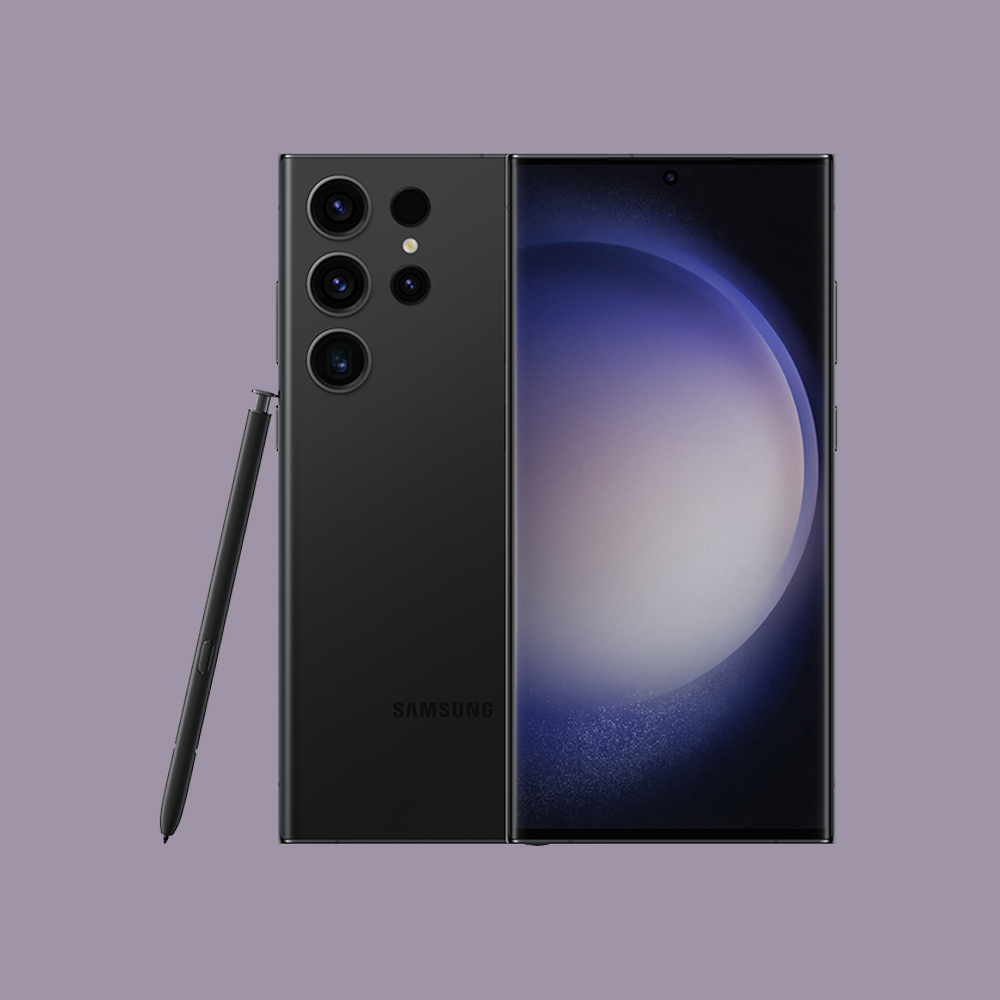 Chan also shared that due to the vast level of improvements Samsung has made to its display, a fully curved design is no longer needed and I concur with this. From the get-go, I really liked how bright and vibrant the display looked which made my binge-watching sessions all the more enjoyable. The S23 Ultra comes with an expansive 6.8-inch Dynamic AMOLED panel with a 1440p resolution and peak brightness of 1,750 nits. Because of its slightly curved edges, the viewing angle doesn't get cut off so drastically and I prefer it this way.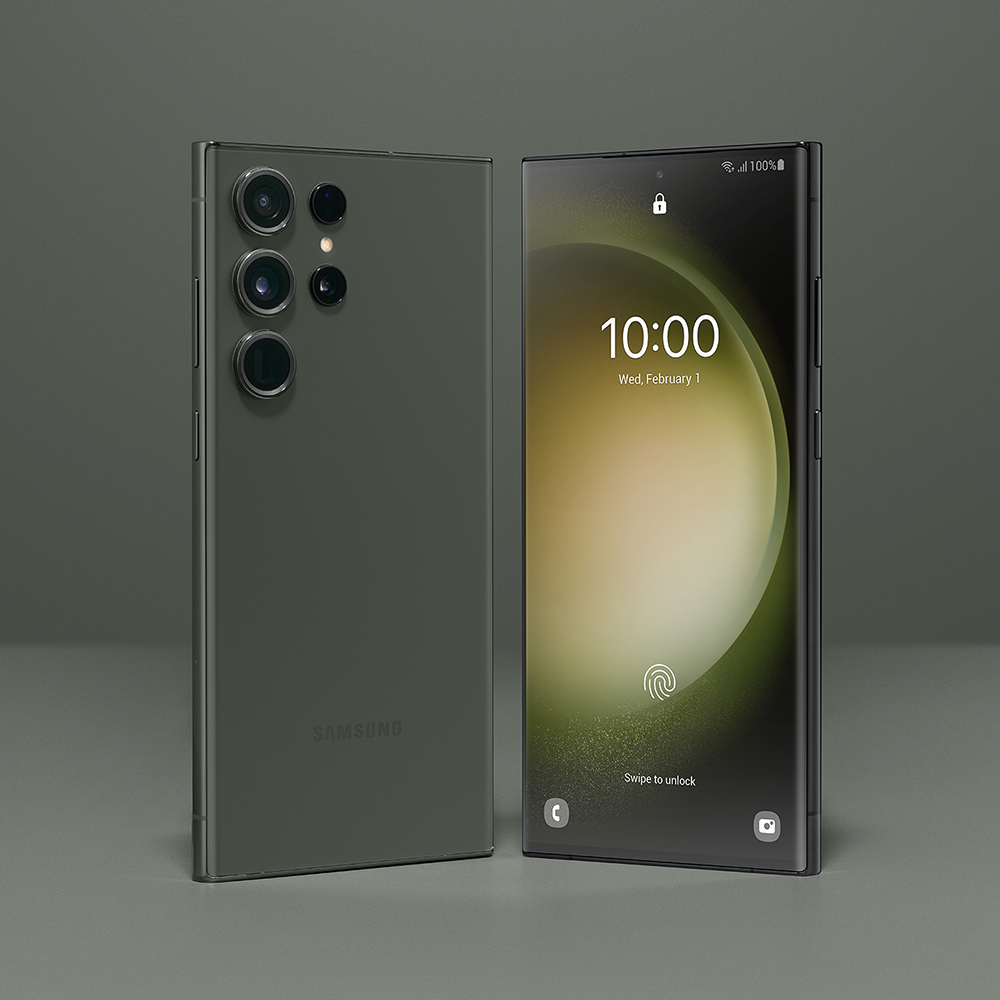 I also like the extra step in the device's Enhanced comfort feature and Vision Booster that take the usual blue light filters up a notch. Instead of simply turning it on, I'm able to go in and adjust colour tones, saturation and contrast levels, lessening eye strain during long uses. A softer filter will be overlaid to combat brightness and glare in the daylight. As someone who suffers from a bad case of astigmatism and frequently works at night, I found this feature to be greatly useful and never faced that dizzying feeling or teary eyes which I normally get when working on my phone! 
Another new feature about the display is that it's the first to use the Corning Gorilla Glass Victus 2 which is made up of 22 per cent recycled glass and can withstand drops on rough surfaces such as concrete. Thankfully, I haven't dropped it to testify how good it is and I hope it stays that way. 
PERFORMANCE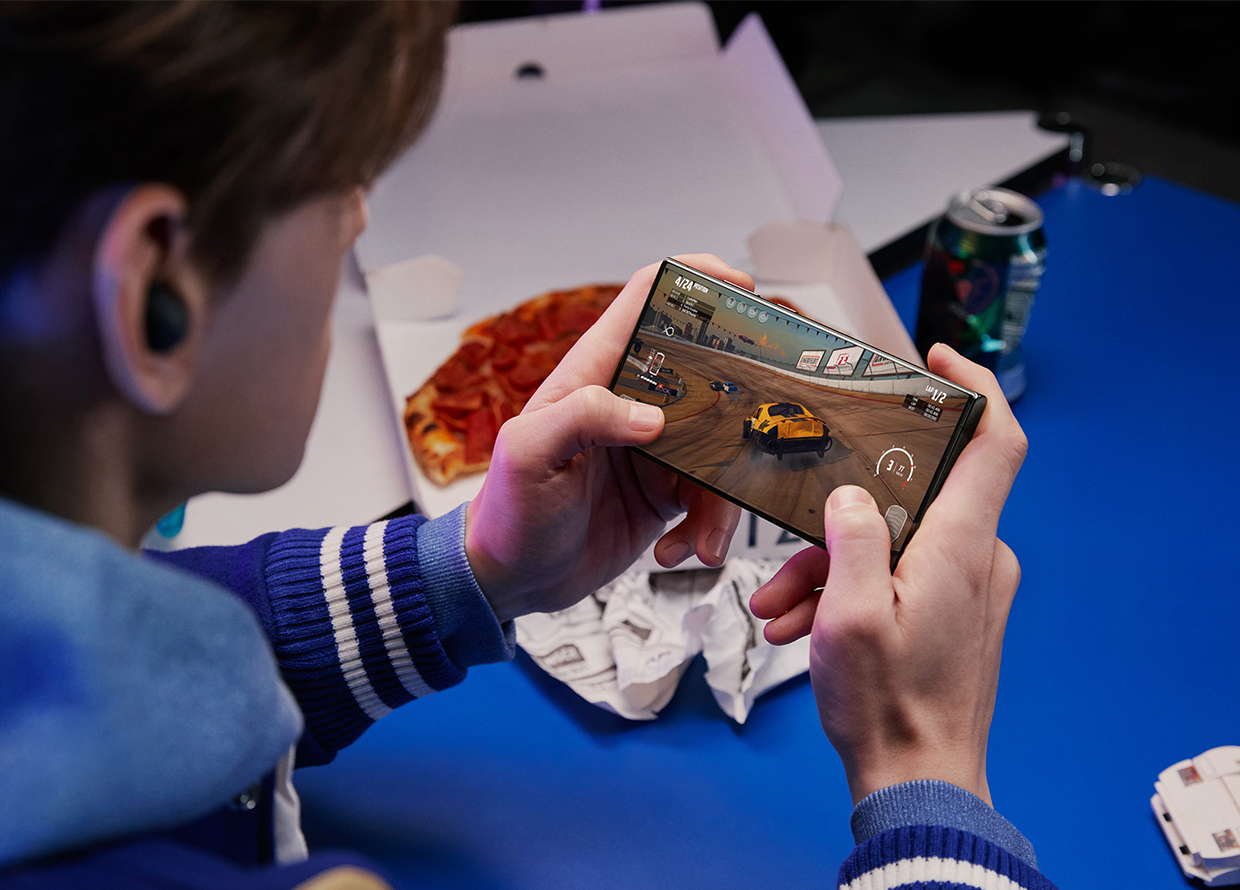 The S23 Ultra is powered by Qualcomm's latest Snapdragon 8 Gen 2. Ahem, I meant the Snapdragon 8 Gen 2 For Galaxy. That's right, Samsung's flagship phone now comes with an optimised chipset which is the most powerful and efficient seen in a Samsung Galaxy smartphone and the fastest Snapdragon available today. Swiping through apps and opening new ones is whip fast thanks to the 120Hz refresh rate and 240Hz Touch Sampling Rate. It just feels and runs fast.
Further, the new chipset comes with improved cooling capabilities. It doesn't overheat nearly as fast as the Snapdragon 8 Gen 1, but of course, I do find that it gets warm more frequently when I'm using the more advanced camera features (more on this ahead). 
The highly efficient NPU architecture has been optimised by 49 per cent and the juiced-up GPU is now 41 per cent faster. The device packs the same 5000mAh battery as the Galaxy S22 Ultra but thanks to the processor upgrade, it's much more battery-efficient. After binging the entire two seasons of Indian Matchmaking on it and taking it to a whole-day festival to record high-resolution videos, it still had 13 per cent left in the tank. If battery power is one of your concerns, you can strike that off the list for the Galaxy S23 Ultra. 
CAMERA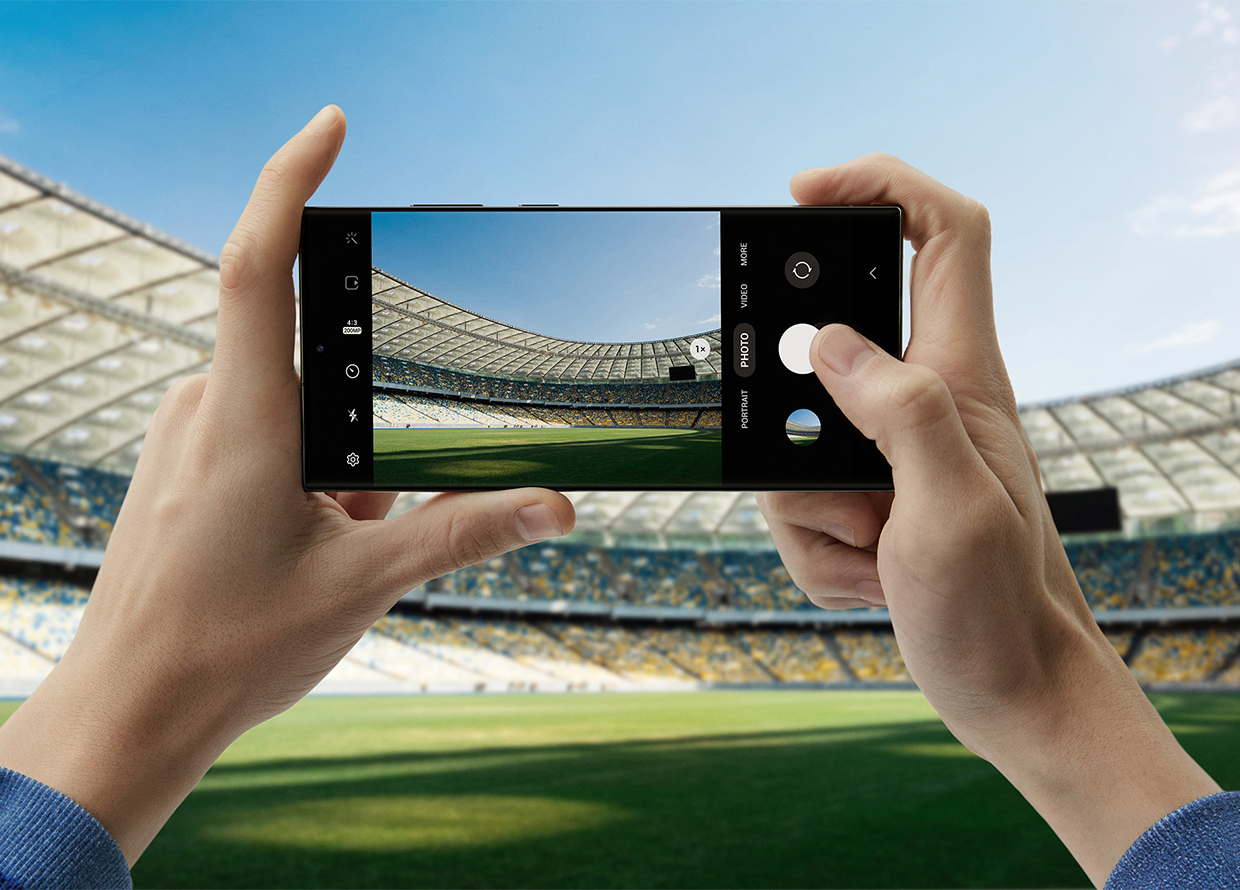 And now, for the main highlight that most of you have been waiting for. It's *that* 200MP camera. In a Samsung Galaxy first, the Galaxy S23 Ultra boasts a 200MP Wide Camera and Adaptive Pixel sensor that takes photo-taking and videography to the next level. It uses a process called pixel binning to support multiple levels of high-resolution processing at once, resulting in clear subject outlines. With 200 million pixels at the click of a button, the capture detail with this is insane.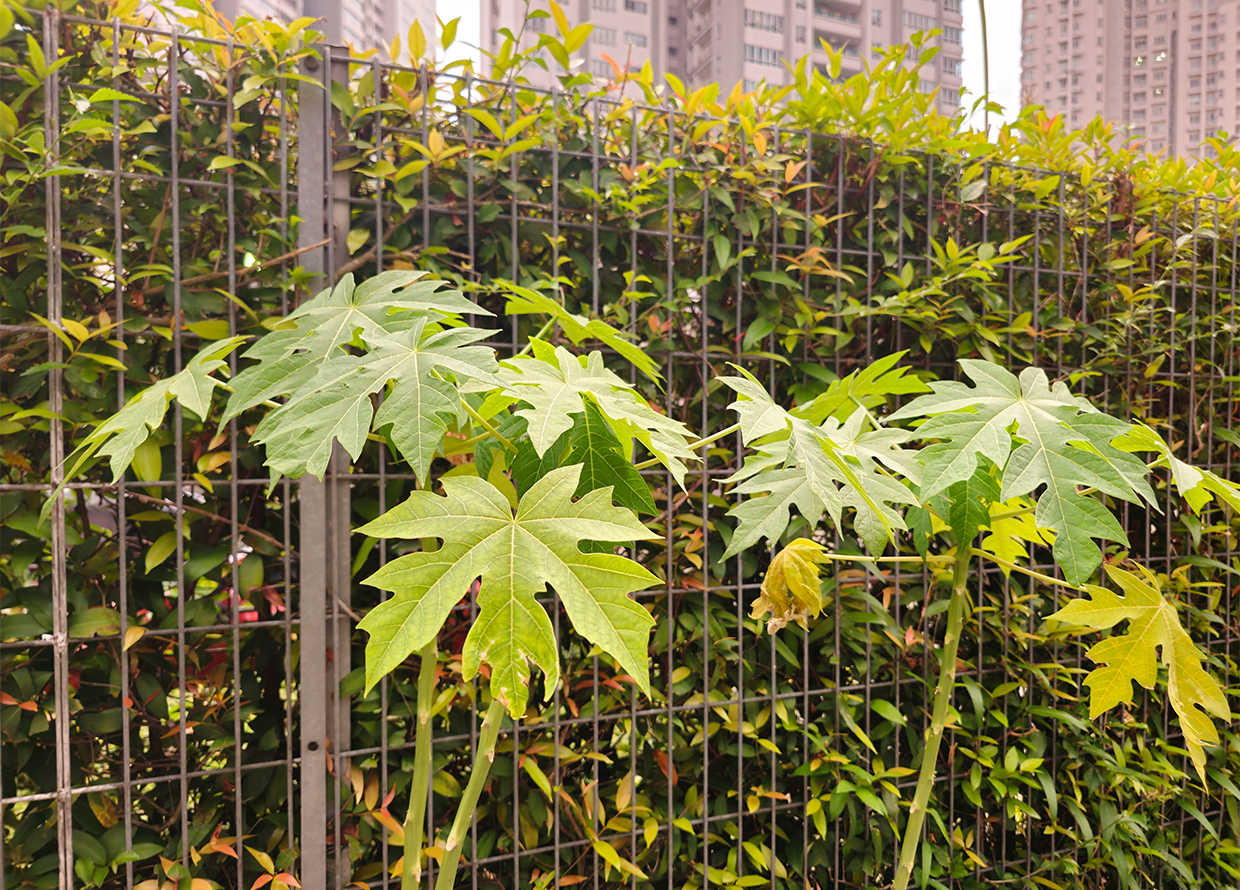 The downside is that you end up with massive 20MB files. And the shutter lag on it is very noticeable. Understandably, I know this is due to the high processing the device is undergoing but if you need to capture multiple photos quickly, it's not your standard snap-and-shoot so it's best to actually avoid the 200MP Wide Camera unless your subject is stationary. You can also capture 200MP RAW photos or even 50MP images, but even those go well over 100MB each. This is probably the reason why Samsung has upped the base model storage to 256GB for the Galaxy S23 Ultra, but it's still something to take note of if you're considering using this feature a lot.
Apart from that, the S23 Ultra has the most advanced digital zoom in the market right now. It's capable of capturing images with its 10MP telephoto camera with 10X Optical Zoom and can go up to 30X, 50X and 100X. It almost feels like I have a mini spy machine in my hands. From the porch, I'm able to zoom right to the lamp on the rooftop of the apartment building next to my housing area.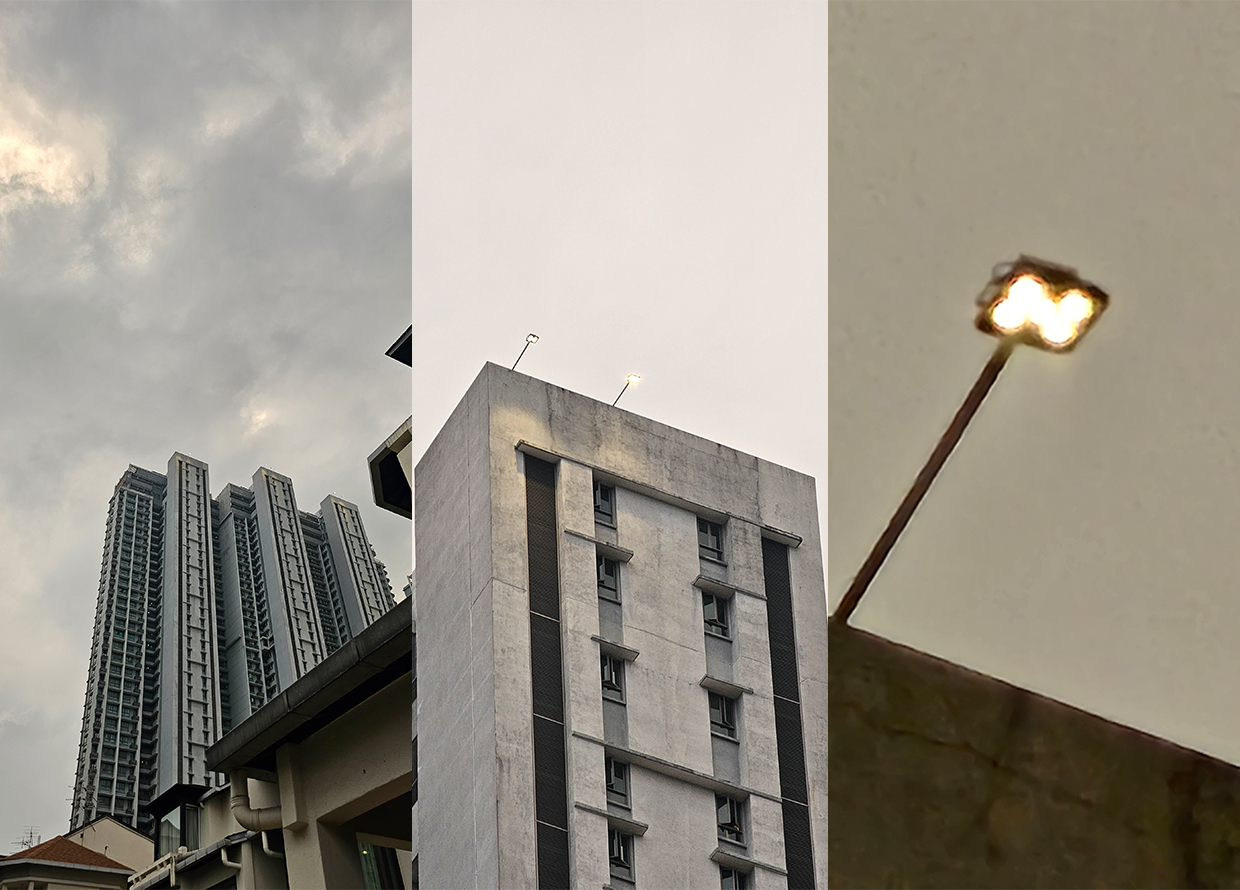 I found myself using the 10x to 30x zoom range a lot more as it produced high-resolution images and videos more consistently. Further, while the digital zoom on the Galaxy S23 Ultra is indeed advanced, the camera system can be seriously inconsistent and I can go from getting a crisp image to a pixelated hot mess. Image results can fluctuate a lot in low-light environments or in over-exposed areas. I'm also still not a fan of Samsung's tendency to oversaturate and brighten shadows, leading into HDR-gone-wrong territory. It's become a Samsung staple at this point and doesn't look like it's going away anytime soon. Check out these two images side-by-side taken only seconds from each other.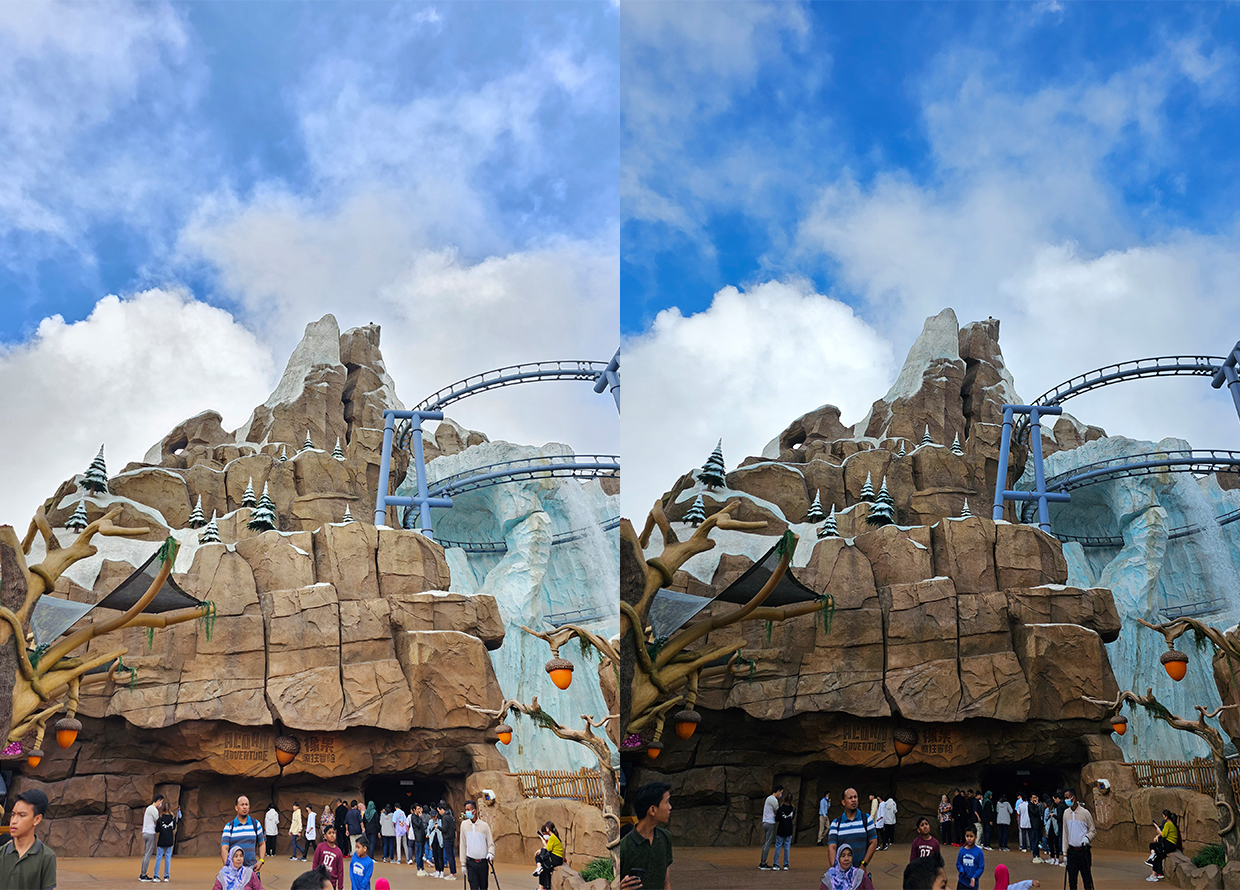 Especially in the selfie mode, it still insists on having a filter over it which makes it high-res but not any more realistic or natural-looking. You can adjust the intensity of these filters but it's still obvious, at least to me. For that reason, I've not actually used the 12MP Front Camera as much as I would've liked. However, when it gets it right, it gets it right. I really enjoy using the Portrait features on the Galaxy S23 Ultra as it takes stunning photos. As you can see from the image below, the subject isolation is superb and the device is able to capture a lot of detail in her hair even in dim lighting.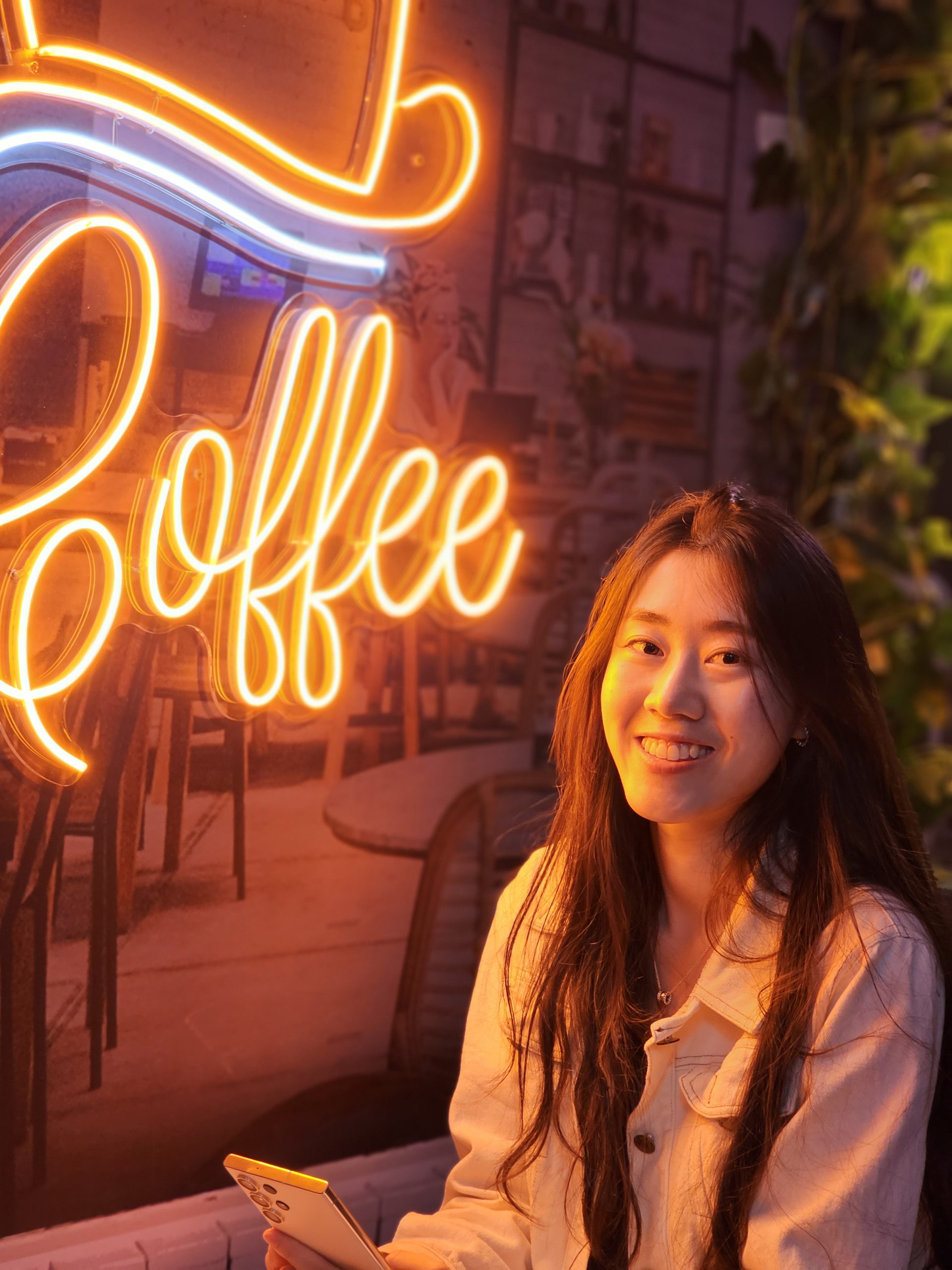 Portrait Videos are also a lot more stable with double optical image stabilizer (OIS) angles in all directions and enhanced 8K video at 30fps for crisp and high-resolution video content. I particularly enjoy using the Portrait Video feature as it allows up to 30X zoom which is good enough for me to capture my favourite concert moments. Plus, it's not so inconsistent in various surroundings. Here's a video I captured of Joji at the Peakstorm Festival using the Portrait Video feature!
View this post on Instagram
SOFTWARE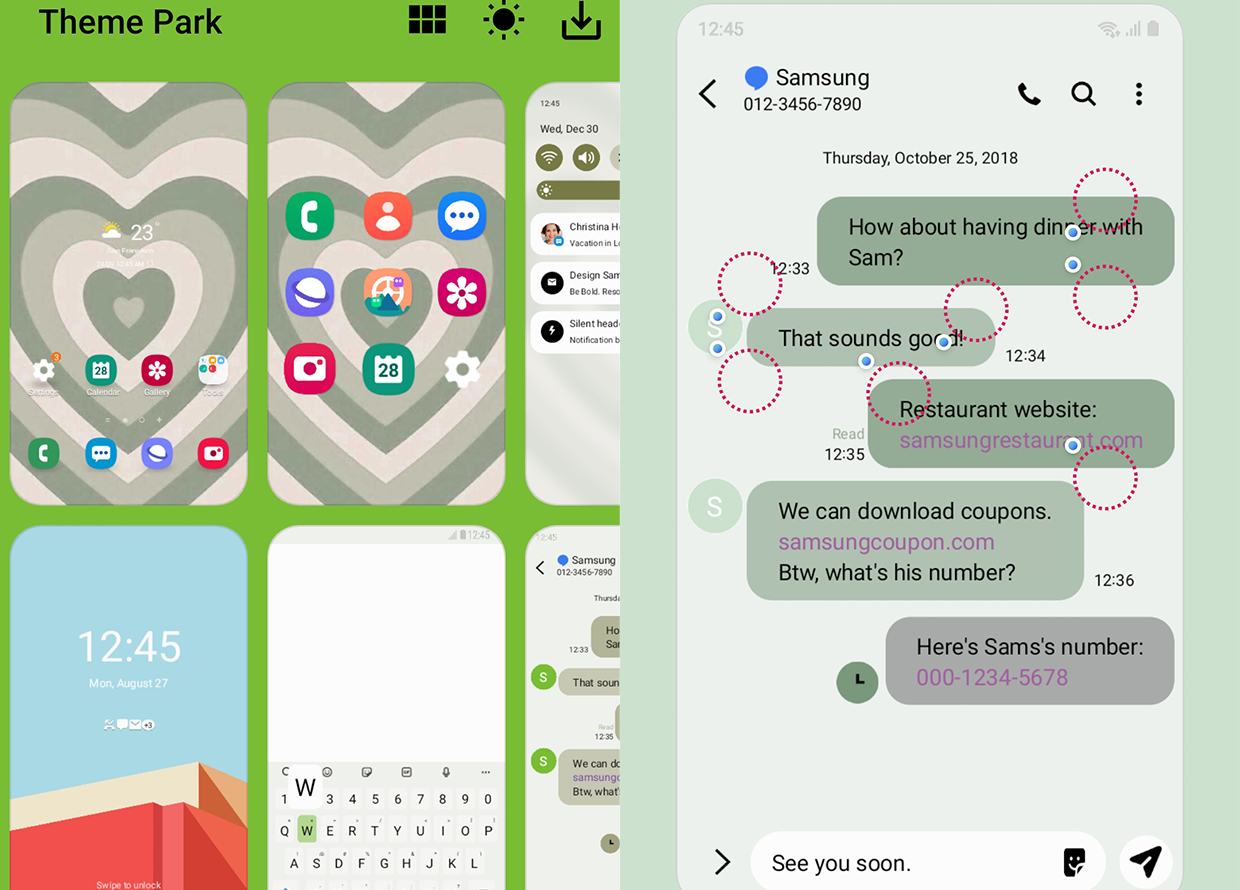 With One UI 5.1, users are given much more opportunity for creative control and expression over their smartphones. For instance, stackable widgets are now available, along with customisations to your wallpaper and lock screen which can feel all too familiar. However, Samsung takes this a few steps further. Using the Good Lock app, I can switch up icon shapes, keyboard styles, and text box colours, add videos as my wallpaper, select specific ringtones for different contacts, and more. It can be overwhelming but if you're someone who loves customisation like me and you're willing to put in the time, you can really turn the Galaxy S23 Ultra into something uniquely yours.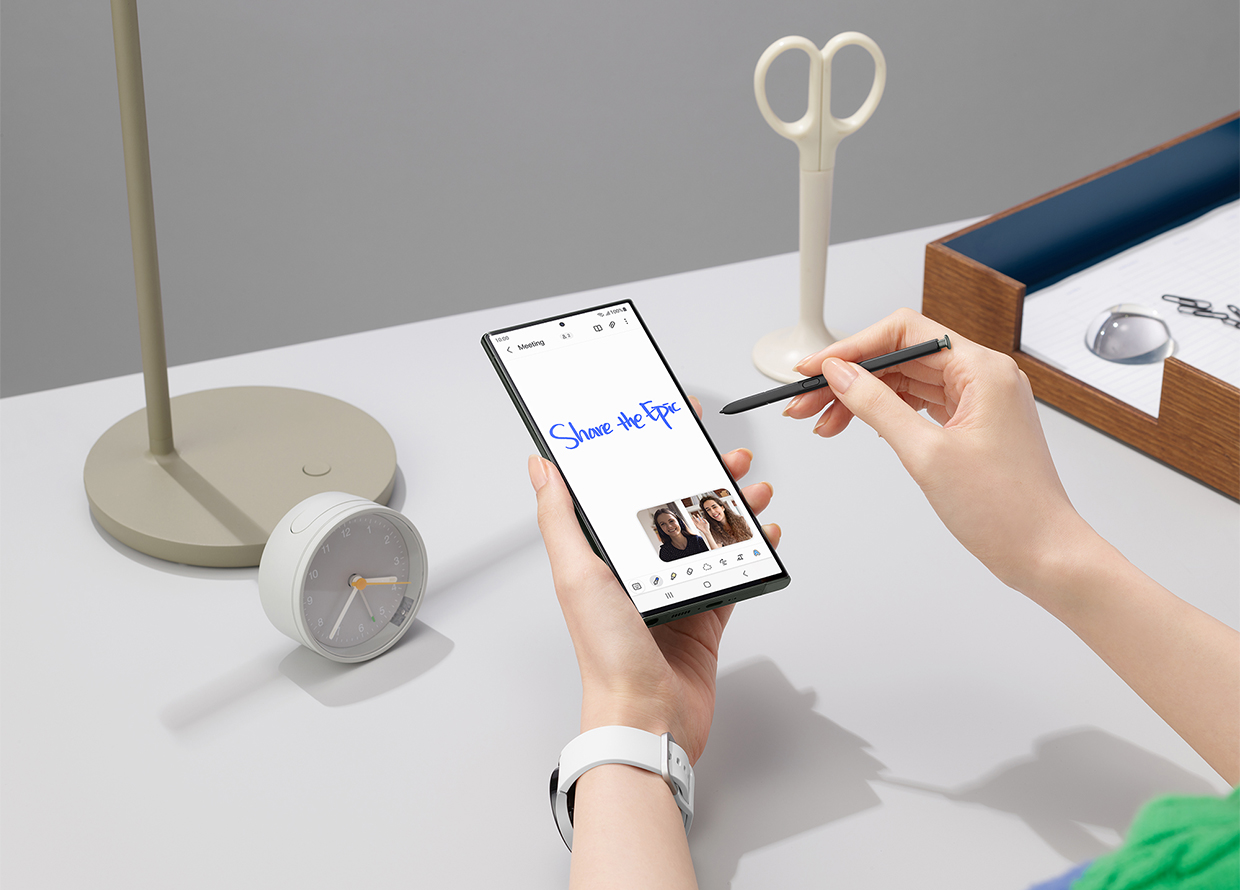 Moreover, I enjoyed the increased functionalities of the embedded S Pen as it offers more possibilities for productivity, notetaking and more. With just a click of the pen, I'm able to jot down notes on the screen as an off-screen memo which has been really useful for impromptu reminders or ideas. Having said that, I'm still coming to grips (pun fully intended) with the stylus as it's still awkward for me to hold and I find the screen still a tad cramped for proper notetaking as I tend to run right off the screen. Apart from that, you can also write directly onto Google Documents now and co-edit using Google Meets and Samsung Notes during video calls. 
All in all, the Samsung Galaxy S23 Ultra is truly a feat of technology to behold. It has a deceivingly similar appearance to its predecessor but what it lacks in design upgrades, it makes up for in intentional and future-forward features. I believe that Samsung has made enough meaningful changes to the Galaxy S23 Ultra that make it a worthy purchase if you're looking for unrivalled camera technology, performance-driven hardware and endless customisation tools. 
The Samsung Galaxy S23 Ultra is priced from RM6,199 for the 256GB model. Visit their website for more information.
For more tech gadget reviews, head here.
| | |
| --- | --- |
| SHARE THE STORY | |
| Explore More | |