Technology
3 Malaysian photographers reveal their iPhone 7 tips for taking Hari Raya pictures
Snap away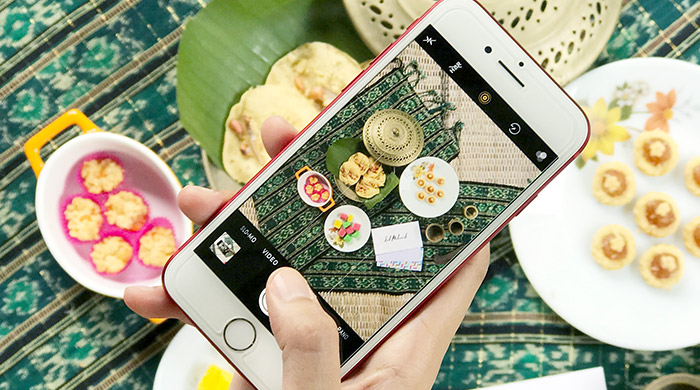 Raya snacks. Raya food. Wefies with loved ones. Fireworks. There are just so many things and special moments to snap of during the Raya season. In the spirit of giving and festivities, three Malaysian photographers have shared their tips and tricks on shooting with an iPhone 7 (and iPhone 7 Plus) along with some of their Hari Raya-themed shots.
Ahady Rezan, @huxsterized
A minimalist photographer and a graphic designer from Selangor, Hux often photographs his wife (fellow photographer Shaz Sharif, @moksva) and son. His preferred shooting equipment: the iPhone 7 Plus. His photography style: Minimal yet vivid and colourful. He has 82.9k followers on Instagram.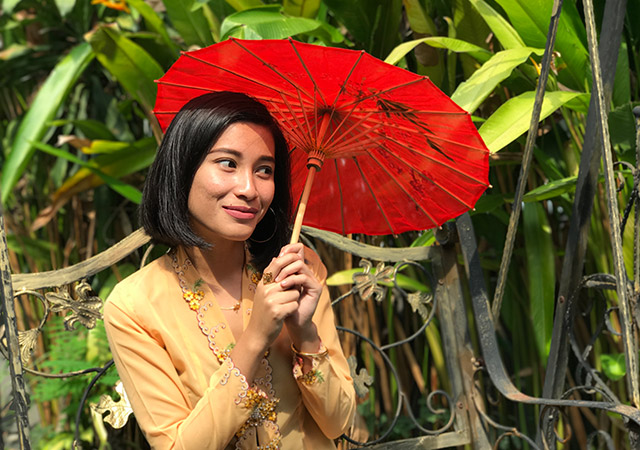 When taking family portraits, remember to frame your subject with the "rule of thirds" and position your subject by making the most out of the surrounding colours. "It will help to establish a mood of the shot," he added.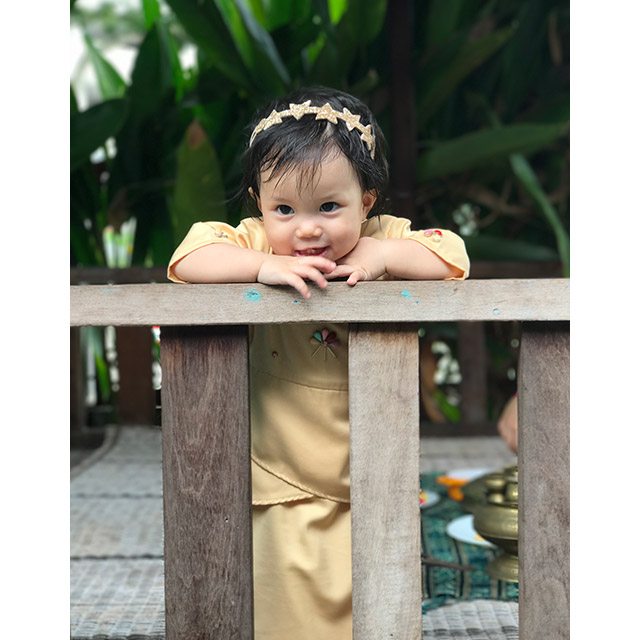 Activate autofocus (tap on screen). You'll notice a slight blur that separates the foreground (person) from the background. Then, adjust the brightness moderately by sliding your finger up or down the screen to avoid over- or under-exposure of the shot.
Shaz Sharif, @moksva
Armed with the iPhone 7, it's clear that Shaz's son is the apple of her eye when you scroll through her Instagram profile (which has 39.2k followers). Her style is similar to husband @huxsterized.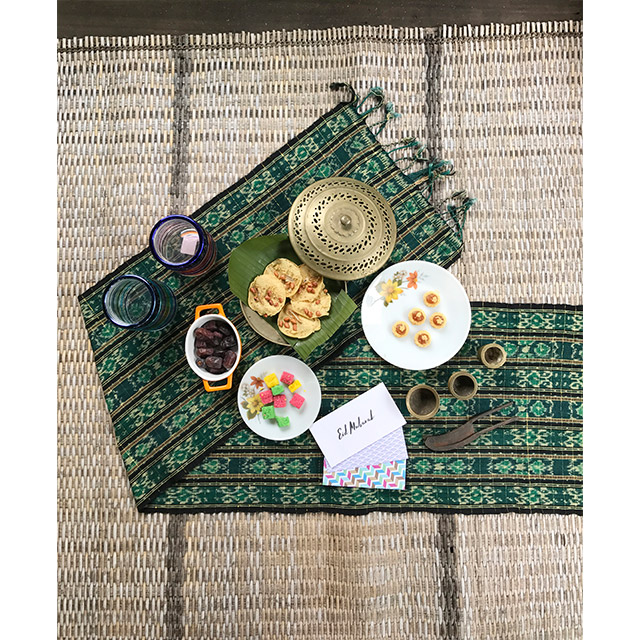 When it comes to shooting a flatlay of the Raya food served at home, placement is the key where adding extra props to suit the theme of the photo helps. "Remember to chase natural light and keep your iPhone high above the subject to get that straight shot," she elaborated To avoid under- or overexposure, use any white subject as a guide to adjust accordingly.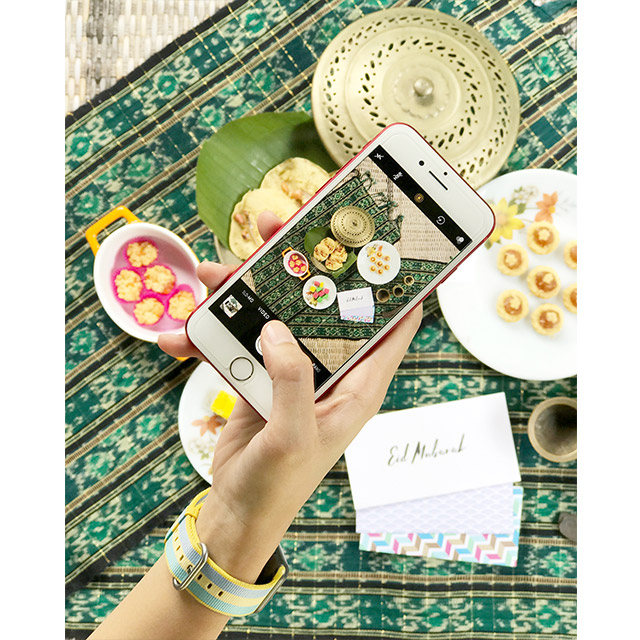 Psst… @huxsterized lined up his iPhone 7 Plus to do a Portrait mode shot of Shaz using her iPhone 7 to take a photo of the food.
Bibo Aswan, @biboaswan
With 15.4k followers on Instagram, you'll see a lovely mix of fashion photography, photojournalism and portraitures on this KL-based photographer's profile. But one common theme you'll notice in his pictures is his love for slightly grainy, gritty shots. Bibo is a fan of VSCO and loves iPhone 7's ability to shoot raw.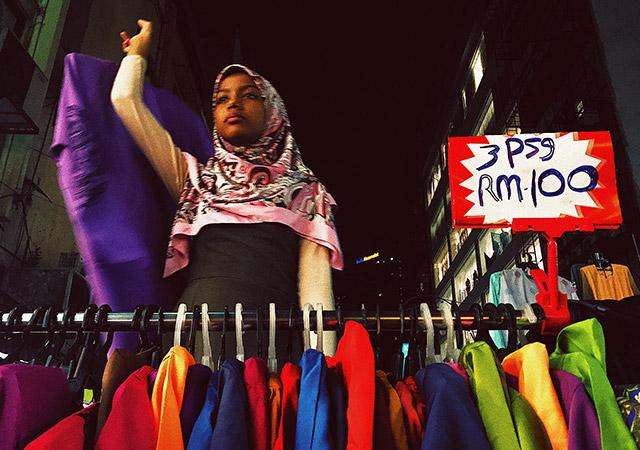 "One of the great things about the iPhone is that it allows you to get up close to your subject to take great candid photos in a split second thanks to its fast focus pixels and its ability to detect faces," he said. Here, a stall attendant at the Ramadan bazaar was waving a bright purple baju kurung to get customers' attention.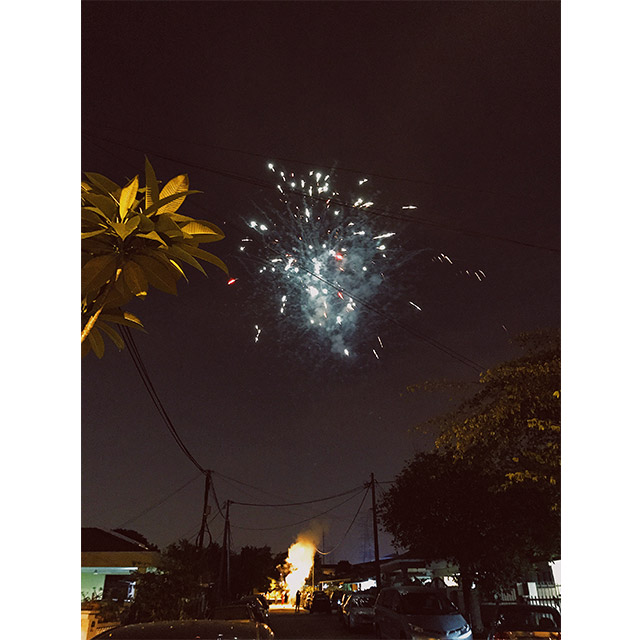 Another fine example of the iPhone 7's focus pixels at work in low-lighting conditions: the fireworks near Bibo's family home in Petaling Jaya.
Learn more about iPhone photography on Apple's How to Shoot on iPhone portal.
Related stories:
Everything you need to know about the new iPhone 7
The story behind Apple and Product(Red) that you didn't know about
| | |
| --- | --- |
| SHARE THE STORY | |
| Explore More | |