Technology
How to improve air quality at home and get better sleep
Minimalistic luxury
IMAGES: COWAY MALAYSIA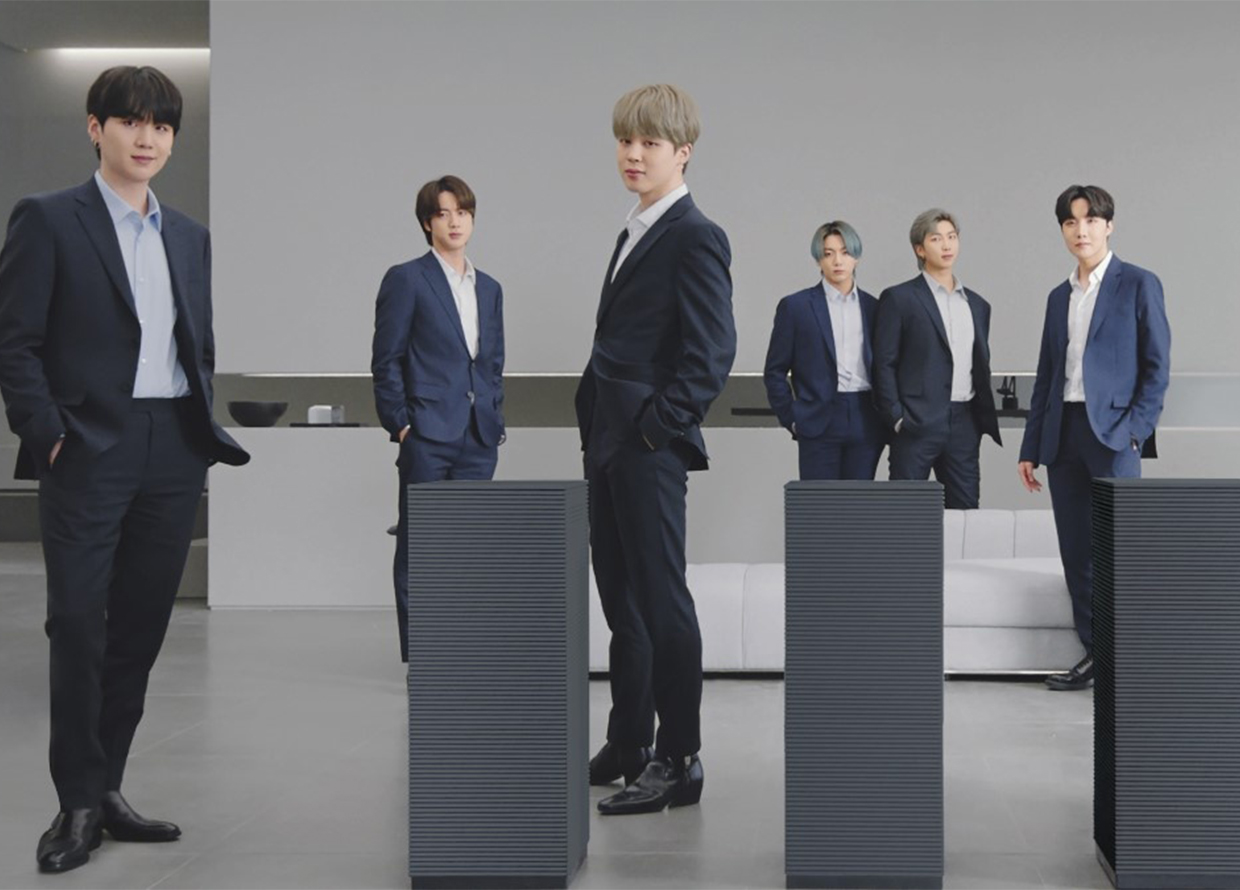 Two things immediately made me say yes to a review of Coway's Noble Air Purifier. Firstly, I have extreme allergies that even five minutes in a poorly ventilated room can make my eyes itch and water, so I was keen to see how it would fare. Secondly, I'm a huge BTS fan, and since the members are Coway ambassadors, I jumped at the idea, but of course.
I've always been a Coway customer and have used other air purifier models for many years in my home—the latest being Lombok III—so I have first-hand experience of their effectiveness. However, with Noble being marketed as a luxury upgrade with a world-class design, I had to put it to the test.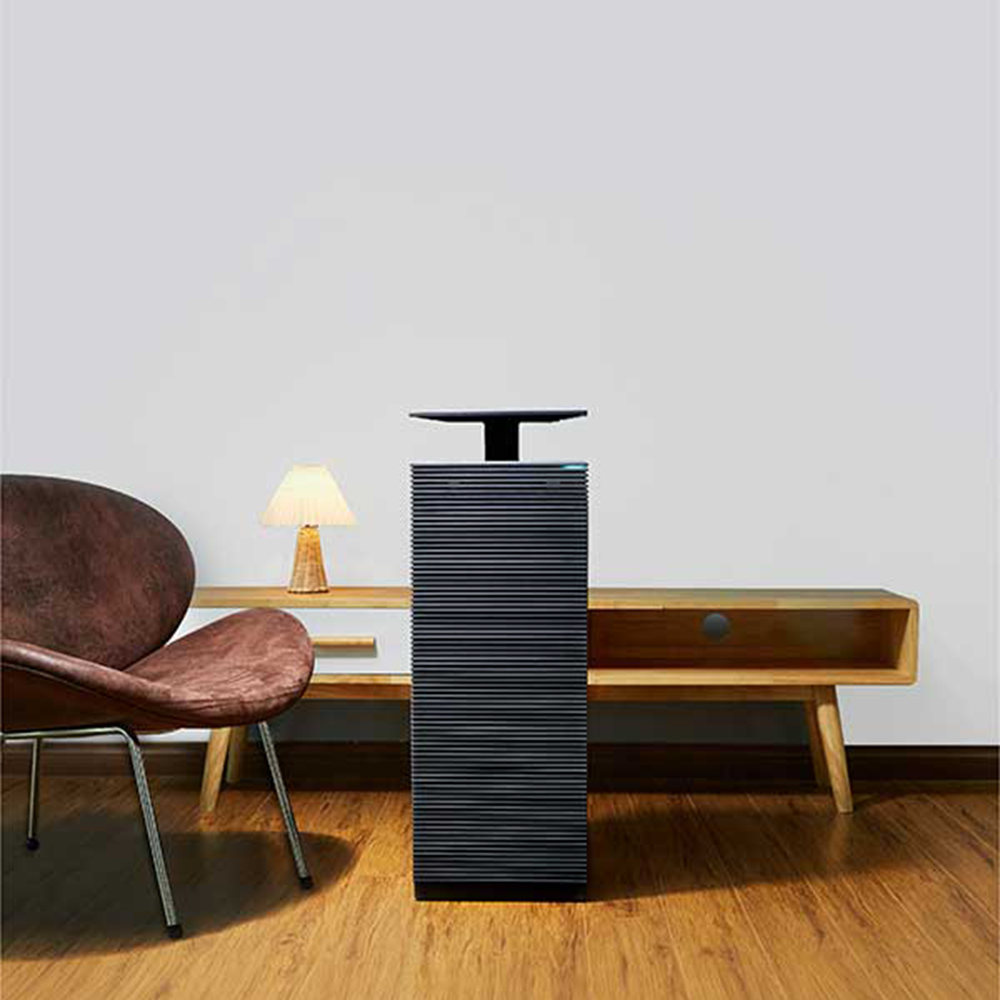 Nature-inspired
Standing at 80.5cm tall, the Noble comes in a minimalistic, rectangular design, underscored by clean lines or ridges that encircle the whole device. Featuring a modern Pebble Gray case, which makes it look like a speaker at first glance (I feel you, Jungkook), the Noble is sleek enough to look just like another intentional piece of furniture in your room (unlike the white and boxy Lombok III). One design feature I particularly loved is the hidden wheels at the bottom of the device that allow you to move it from room to room conveniently and effortlessly.
360-degree purification 
You'll notice that the Noble has a flat, raised air panel that can move at different angles. This allows for the custom setting of airflow direction and circulation. In its standard state, the airflow panel sits horizontally while the wind gets discharged from the top. When the panel is tilted to the back, the wind only moves forward to the front of the device. Meanwhile, air comes out from the back of the device when the panel is tilted forward.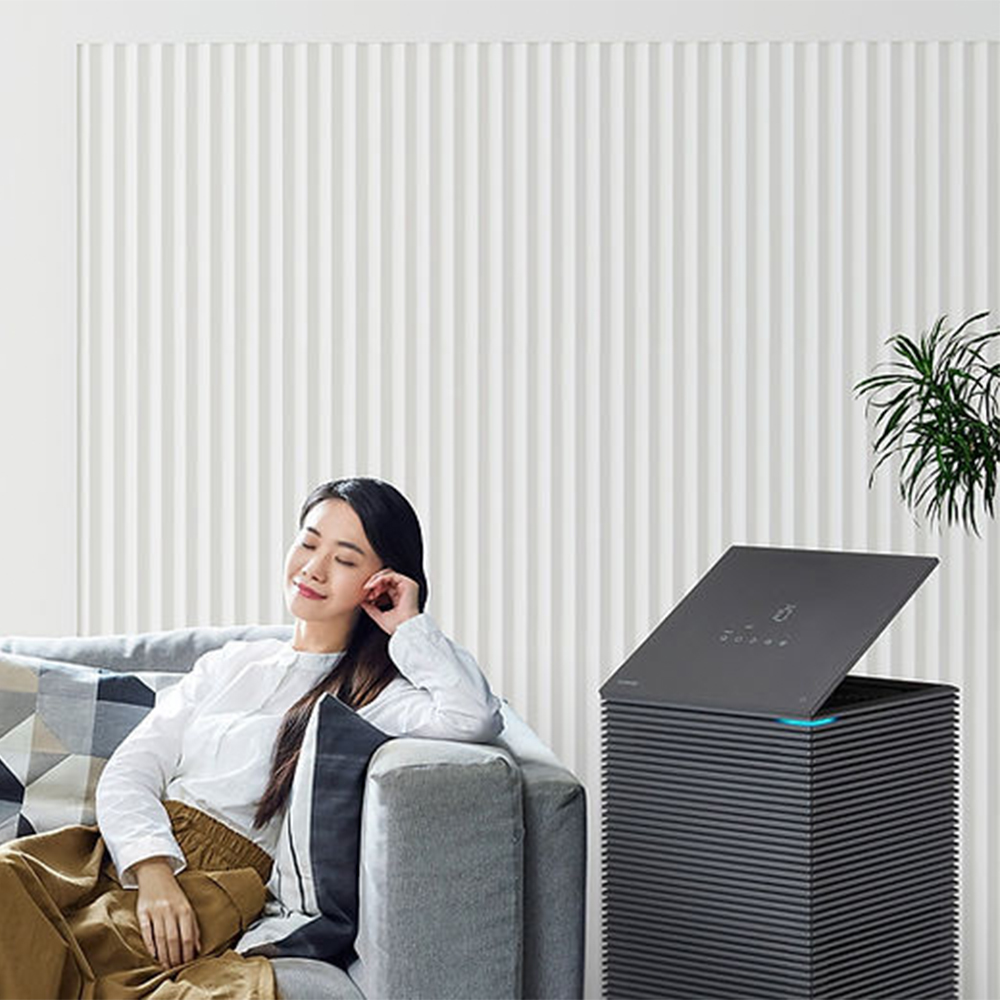 Multiple modes
When you have cats and a child running around in your home as I do, you'll realise the need for versatility or adaptability in whatever you purchase. Thankfully, the Noble has four different modes that adjust to your personal needs. In Smart mode, it can automatically purify the air based on the pollution level sensor. In Eco mode, the fan automatically stops for 30 minutes to save electricity after being on for 10 minutes. In Sleep mode, the device runs low-air speed and makes very minimal noise, which is excellent for usage throughout the night. Finally, the device operates at a higher speed in Turbo mode to maximise airflow. This one is great if you've got pets or a dusty area that you need to neutralise and decontaminate quickly.
Six-step filtration
Speaking of pets, the reason why the Noble is really effective is because of its 4D, six-step purification system that comprehensively reduces the level of pollution in any area. It comprises a pre-filter to remove larger dust particles and pet hair; a smoke filter to remove harmful gases; an allergen filter to get rid of dust mites and animal allergens; a deodorisation filter that's great at removing odour and hazardous gas; and four high-performance double HEPA filters, which have been proven to inactivate 99.99 per cent of harmful viruses, including the Covid-19 Omicron variant. Finally, UVC Sterilisation inactivates up to 99.9 per cent of bacteria such as E.Coli. Talk about thorough!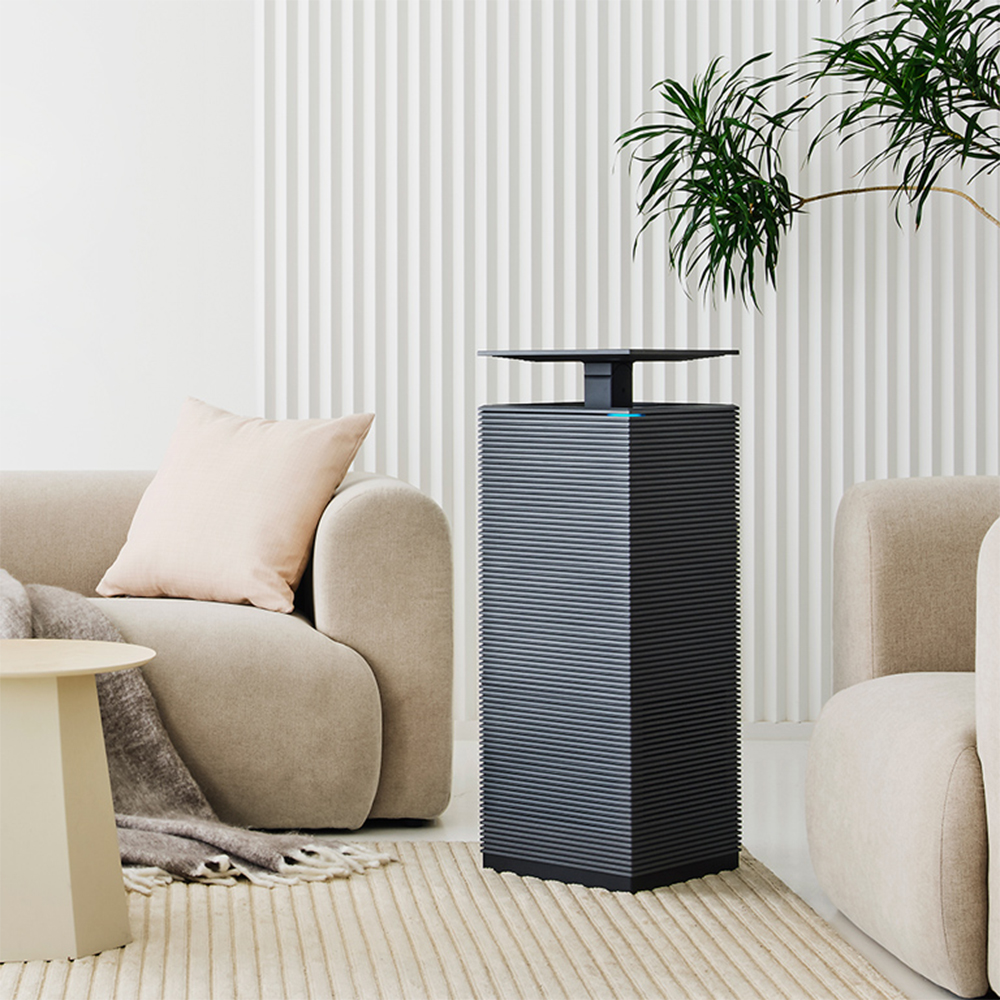 Instantly see the level of pollution
Sometimes, I can be lounging comfortably in a room and suddenly have my allergies flare up, making me feel highly uncomfortable. With Noble, I'm able to see the quality of air in real-time thanks to the LED light indicators at the top of the device. Blue signifies that air quality is good, green for normal, yellow for poor and red for bad, which means I'll need to remove myself from the area until the air has been properly circulated. Isn't that convenient?
Do you need this upgrade?
Well, if you're a fellow Army (the BTS fandom), I'm pretty sure you won't need much convincing to get the Noble air purifier but if you're still on the fence, consider these bonuses that I feel will help you make the decision:
The device costs RM4,700 outright. However, you can purchase it for a monthly instalment of RM140.

Get complimentary servicing (depending on your contract), so you don't have to worry about the upkeep of your device on your own. 

Get quality rest and sleep thanks to better air circulation.

Significantly improve your family's overall health thanks to the refreshed environment the Noble creates.
For more information on the Coway Noble Air Purifier, click here.
For more tech reviews, click here.
| | |
| --- | --- |
| SHARE THE STORY | |
| Explore More | |