Technology
Spark is the new mini camera drone that just launched in Malaysia
It fits in the palm of your hand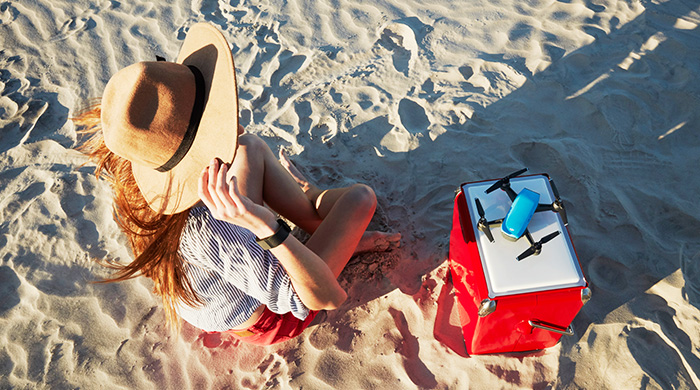 There is a kind of magnetic attraction to aerial photography or videography, especially when it's documenting a trip or a place. First, there were big camera drones. Then came drones that you could easily fold for convenience. Now, the world's leader in civilian drones and aerial imaging technology has launched an even more convenient option: Spark.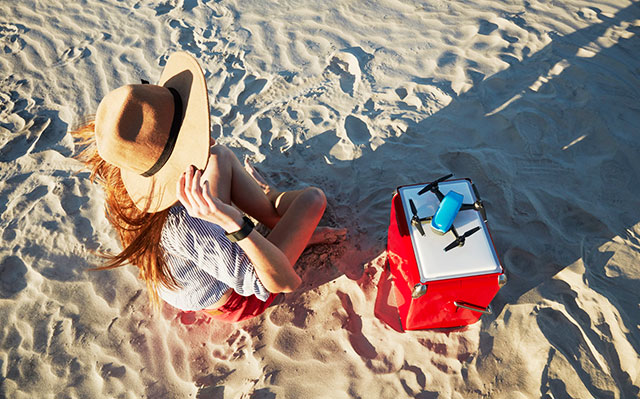 It's the company's smallest drone that can easily fit in the palm of your hand—or as they describe it, the size of a soda can that weighs 300 grams—and the first drone that users can control by hand gestures alone. Once Spark takes off from your hand, it automatically enters Gesture Mode and uses PalmControl so you can send the drone up and away from you, take a selfie or call it back. Here are some of Spark's other features that might spark your interest:
– It has a quick launch capability.
– You can operate it with a remote controller, a mobile device or just hand gestures.
– It is available in five colours: Alpine White, Sky Blue, Meadow Green, Lava Red, and Sunrise Yellow.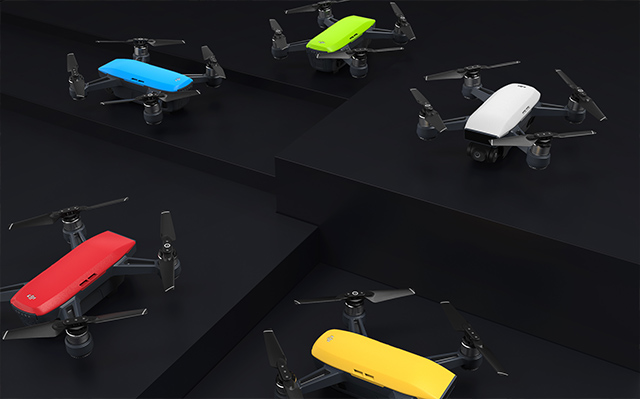 – There's a new QuickShot Intelligent Flight Mode which allows users to select a preset flight path so that Spark steadily does the flying for you.
– There are four QuickShots available: Rocket (flies straight up in the air with the camera pointed down); Dronie (flies up and away from the subject); Circle (rotates around the subject); and Helix (spirals away from the subject as it goes upwards).
– In QuickShot mode, it will automatically create a 10-second social media-ready video.
– There's a function called ActiveTrack which allows Spark to automatically recognise and track a subject, and keep it at the centre of the frame. Don't worry that it might hit an object in the process as its 3D Sensing System will actively sense obstacles in front of it.
– Using the remote controller accessory, you can switch it to Sport Mode where its speed can go up to 50 kph.
– Photos are captured at up to 12 megapixels while videos, stabilised HD 1080p.
– It's capable of a maximum usage of 16 minutes per charge.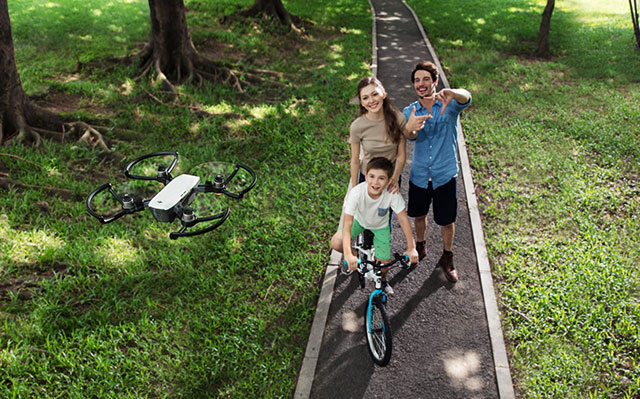 The Spark drone is available at store.dji.com, through ECS resellers and DJI Authorised Dealers across Malaysia at the retail price of RM2,288.00 (including GST). It includes an aircraft, a battery, a USB charger and three pairs of propellers.
The Spark Fly More Combo will retail at RM3,188.00 and includes an aircraft, two batteries, four pairs of propellers, a remote controller, propeller guards, a charging hub, a shoulder bag and all necessary cables. Its availability will be announced at a later date.
For more info, visit their website.
Related stories:
The world's first Hyperloop will officially be built in Dubai
5 Things the Casio EX-TR80 can do that makes me want a selfie camera now
3 Malaysian photographers reveal their iPhone 7 tips for taking Hari Raya pictures
| | |
| --- | --- |
| SHARE THE STORY | |
| Explore More | |