Technology
5 Things the Casio EX-TR80 can do that makes me want a selfie camera now
Exilim self-portraits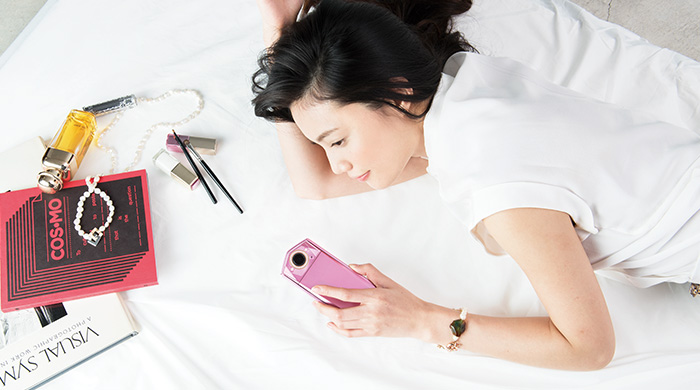 In 2015, Google reported that more than 24 billions selfies were uploaded to its servers and more than 200 million people use its Google Photos application. Let's face it; we live in the time of selfies. I, for one, am behind times. So when I was handed the Casio Exilim EX-TR80, a camera built for the purpose of selfies, I was at a loss.
What am I to do with this thing? Frankly, this is the most amount of selfies I've taken in the span of a week and a half; and frankly, this has also been a case of many rare occurrences where I took the least amount of shots for one selfie. Read on for my five favourite things about the Casio EX-TR80.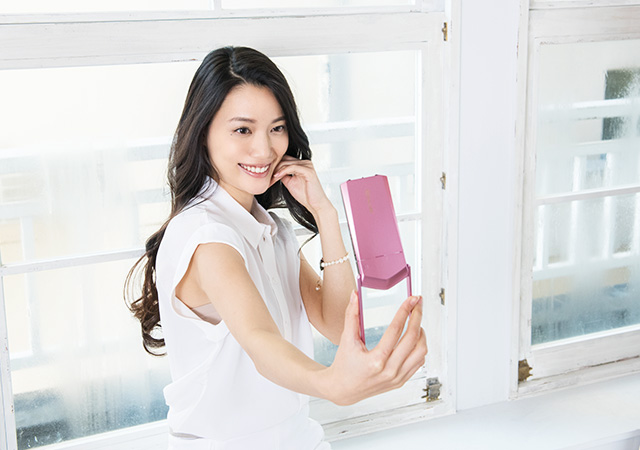 1. The built-in 21mm wide-angle lens
We all know the pain of taking a selfie/wefie which requires us to stretch our arms, risk hurting it or risk showing said arm in the photo. Problem solved with this nifty gadget.
2. Its unique makeup functions
It's the highlight of the camera. With six fully customisable makeup settings that include 'dark circles remover', 'sculpting' and 'smooth skin', one can easily come up with more than 9,000 combinations. Once I adjusted it to my preference, the EX-TR80 saved and used it for all my future selfies.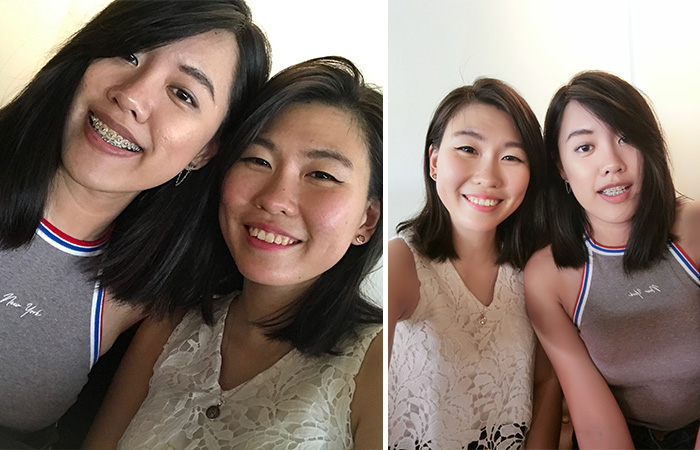 Here's the next best part: It maintains my desired makeup effects despite the location or lighting conditions thanks to a highly accurate face detection technology to separately process the images of the face and the background. This has definitely solved one of my biggest gripes about taking a selfie — my complexion. And since it's automatic, it beats using one of those beauty apps where you have to manually adjust the photo every single time.
3. It can instantly transfer the photos to the phone
All I needed was the app and Bluetooth. I took a few photos with a friend over coffee and within five minutes, we were both uploading the snaps (#nofilter and #HDquality) onto our social media accounts.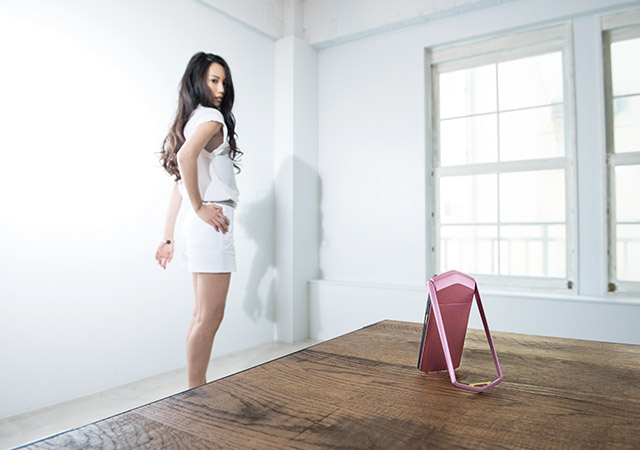 4. Its unique, freestyle structure
One might wonder what is the point of the camera's frame. I know I did. The concept was to allow users to take a selfie from any angle — hold it, prop it on a table far away from you for full body photos, or simply hang it on the wall. It allows that flexibility, which can be quite useful.
5. It's light, slim and looks pretty
I like how I can easily slip it into my handbag and not feel the weight of it. A lot of my friends commented it looked like a smartphone and it is pretty much that same size. Also, it's #flatlay material.
Final words
The Casio EX-TR80 is easy to like. It has a friendly, straightforward user-interface with a clear purpose: To take beautiful selfies with just a tap on the screen. The quality of the photos taken are crisp clear and there are the basic options of selfie art, self-timer and movie recording. And unlike the smartphone camera, what you see is what you get — that is, it keeps the mirror-image photos that you normally see. Its makeup functions are astounding yet natural, almost as if you had a really fantastic makeup artist giving you some touchups right before you snap the photo. I would, however, like its battery life to be longer but otherwise, this selfie camera keeps all its promises.
Related stories:
Casio Malaysia launches new detachable outdoor camera
How to up your selfie game: New beauty stash additions for photo-ready skin
| | |
| --- | --- |
| SHARE THE STORY | |
| Explore More | |