The streets are (mostly) empty. People all over the world are staying in; doing their parts as a collective to win this war against COVID-19. Whether you call it self-isolation, self-quarantine, social distancing, or a lockdown, there's no denying that we all want to flatten the curve—to return to a sense of normalcy once again. These are worrying times but what's heartwarming is the rediscovery of international togetherness. This isn't a one country or continent situation; the pandemic affects everyone regardless of who you are. It's an issue for mankind.
At times like these, any kind of help would be great. Corporations from various industries have all stepped up (including these initiatives in Malaysia). This includes major tech companies. What solutions are these tech forces bringing to the table during the health crisis of the generation?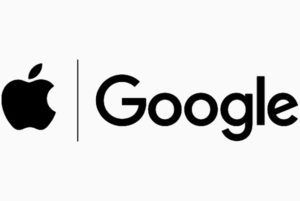 Among the forerunners are Apple and Google—two tech giants that have come together. They have announced a joint effort to help governments and health agencies reduce the spread of the virus by enabling the use of Bluetooth technology. Central to the design are user privacy and security. Part of the plan is to assist in contact tracing through the launch of application programming interfaces (APIs) and operating system-level technology. This is a solution that was formed after finding out that the spread of COVID-19 can be contained with contact tracing.
It is also known that Apple and Google's solution will be implemented in two steps. They will both launch APIs that allow interoperability between Android and iOS devices utilising apps from public health authorities—in May. After that, both companies aim to facilitate a wider Bluetooth-based contact tracing platform. There is a broad ecosystem of apps and government health authorities so this solution allows more individuals to participate. If you're interested to check out their Bluetooth and cryptography specifications as well as framework documentation, you can find them here.
You will also be able to identify COVID-19 testing sites through Apple Maps. Details such as whether it's a drive-through, a parking lot, or building; a laboratory or hospital; as well as the name of the place, website, contact, and associated healthcare provider—will be shown. Through this online portal, hospitals, healthcare providers, and businesses can register their locations as COVID-19 testing sites. They will appear on Apple Maps after Apple has reviewed and approved the applications.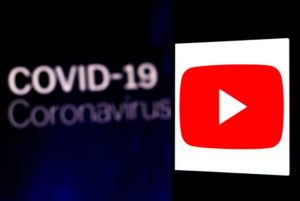 The spread of misinformation about COVID-19 has also been rampant—resulting in tech companies like Facebook, YouTube, Twitter, and Google taking action. To protect public health, these tech companies have decided to eliminate wrong information such as conspiracy theories, unproven remedies, and unverified advertisements; through the utilisation of factual warnings, new rules, and algorithms.
One major example is when videos claiming that 5G wireless networks cause coronavirus were removed by YouTube. According to a spokeswoman for YouTube, the company has "clear policies that prohibit videos promoting medically unsubstantiated methods to prevent the coronavirus in place of seeking medical treatment, and [they] quickly remove videos violating these policies when flagged".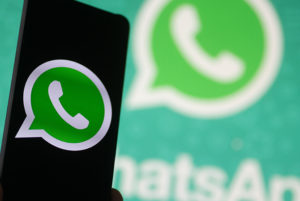 Another example is Facebook-owned messaging service, WhatsApp. The company has placed new limits on the forwarding of messages. WhatsApp aims to decrease the speed of which information spreads through the platform—helping to manage the dissemination of false theories. If a message is flagged as "highly forwarded" (five or more people), it can only be forwarded to one person at a time.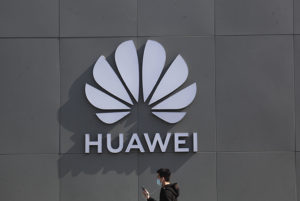 Huawei Technologies Co is another major tech company that has stepped up in the fight against COVID-19. Through the utilisation of its cloud computing unit, Huawei Cloud, the company is helping hospitals in Ecuador with AI-enabled auxiliary diagnostic systems—making them the first country in Latin America to possess the system (in two local hospitals).
In collaboration with Chinese artificial intelligence company Huiying Medical Technology Co, it is said that "the AI-enabled system can help doctors make faster, more accurate decisions on whether patients are infected with the virus". This includes classifying the pneumonia caused by the virus according to how serious it is, and calculating the burden on lungs—taking only a few minutes to complete the tasks as opposed to six hours if performed by humans.
Here in Malaysia, Huawei gave four technological solutions to Malaysia's Ministry of Health (MOH)—including the Hospital Wireless Network Communication Solution, Huawei Nova 7i to the ground crew of hospitals (200 new units), the AI Cloud Auto Detection Solution, and the Huawei Telemedicine Video Conference.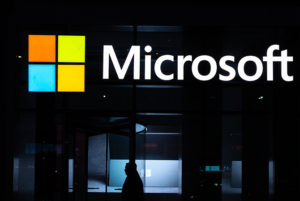 Microsoft has directed its financial efforts towards its own AI For Health programme—understanding the importance of its role as a big tech entity to track COVID-19. Microsoft has donated about $27.5 million (approximately RM120.3 million); including committing to more research, supporting China's fight against coronavirus, and the COVID-19 Relief Fund.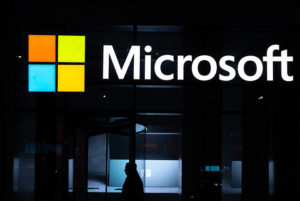 Another tech company that is doing its part is TikTok. It's popularity has surged in the past few months—especially now that everyone is self-isolating at home. The platform has donated about $6.28 million (approximately RM27.5 million) to medical workers in Indonesia. In addition to that, the company has also announced that they are pledging $250 million (approximately RM1.093 billion) to assist frontline medical workers, educators, and local communities that are affected by the global pandemic.
The TikTok Creative Learning Fund aims to feature creative educational content on its platform by providing $50 million (approximately RM218.6 million) in grants. This will benefit educators, professional experts, and nonprofits that can assist with the spreading of "educational information and useful course material in an accessible, distance learning format". This is important because the COVID-19 pandemic has caused students all over the world to be out of school.
According to the President of TikTok, Alex Zhu: "the TikTok community is uplifting one another, caring for one another, and lending a hand to one another. This may be a serious time, but on TikTok it can still be joyful —and deeply inspiring". He also said that "TikTok will be actively seeking more ways to contribute, including identifying the most effective ways to allocate these remaining funds to support ongoing relief needs".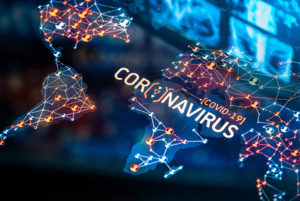 Moving on to something a little closer to home—Malaysian tech company G3 Global has decided to bring in thermal imaging solutions from China's SenseTime. With the system, it is said that operators will be able to detect a range of necessary information that can help prevent the spread of the virus, such as identity recognition, mask-wearing status, and body temperature. The system also helps to lower the risk of any physical contact.
Things are incredibly tough right now. It's a global crisis and we are all affected—one way or another. The zeitgeist is one that we weren't prepared for but it is really uplifting to see so many entities coming together to fight this battle against the COVID-19 pandemic. Of course, more needs to be done and we are a long way from being out of the woods. However, it is this exact unity that motivates us to keep going. Here in Malaysia, there are a plethora of companies that are doing their parts to combat the virus and help frontliners (#KitaJagaKita). Let's continue to support them by staying at home and practising social distancing. All for one, and one for all.
For more COVID-19 stories, click here.
| | |
| --- | --- |
| SHARE THE STORY | |
| Explore More | |