Beauty
Empowering strides: Tunku Affie Rania's journey with New Balance
Breaking stereotypes, one run at a time
Deputy Editor: Natalie Khoo | Text: Aina Nur Sarah | Photography & videography: Euri Erfe | Hair: Ling Chong | Makeup: Chu Fan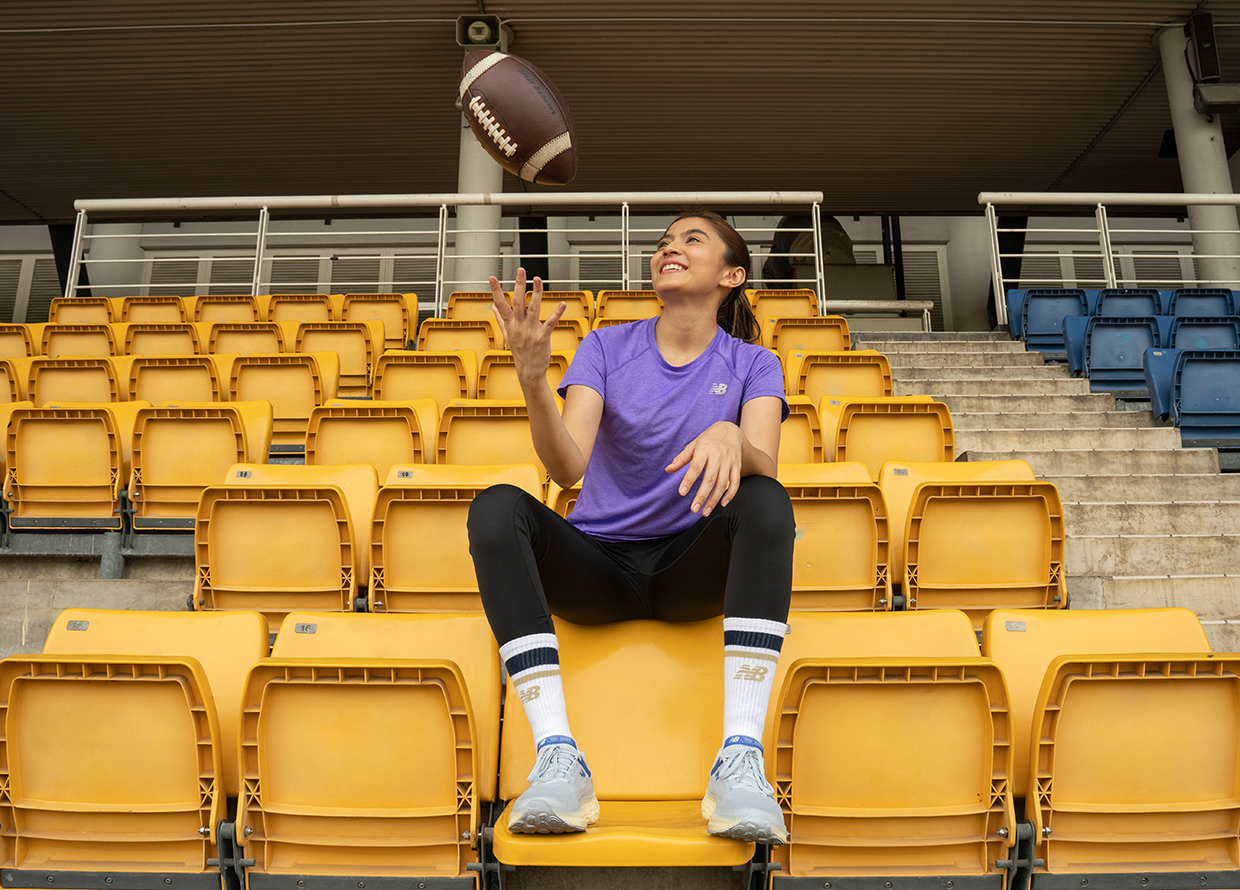 In an effort to stay active and healthy, 8.7 million Malaysians have embraced an active lifestyle, with running being one of the top three preferred activities. Running has proven to offer not just physical benefits but also therapeutic ones, providing stress relief and mental clarity. It allows individuals to take a break from their hectic lives, offering a chance to clear their minds and boost their mood.
However, for some, beginning their running journey can be daunting due to concerns about performance or not excelling right away—a mindset New Balance aims to change.  Presenting a new philosophy for running, New Balance's Run Your Way campaign celebrates the individuality of all runners. Founded on a passion for running in 1906, New Balance continues to put this at the core of the brand. By challenging running stereotypes and encouraging people worldwide to run their own way, the brand seeks to transform the culture of running into an inclusive and positive environment for all. It doesn't matter how you run; the key is to do it your way.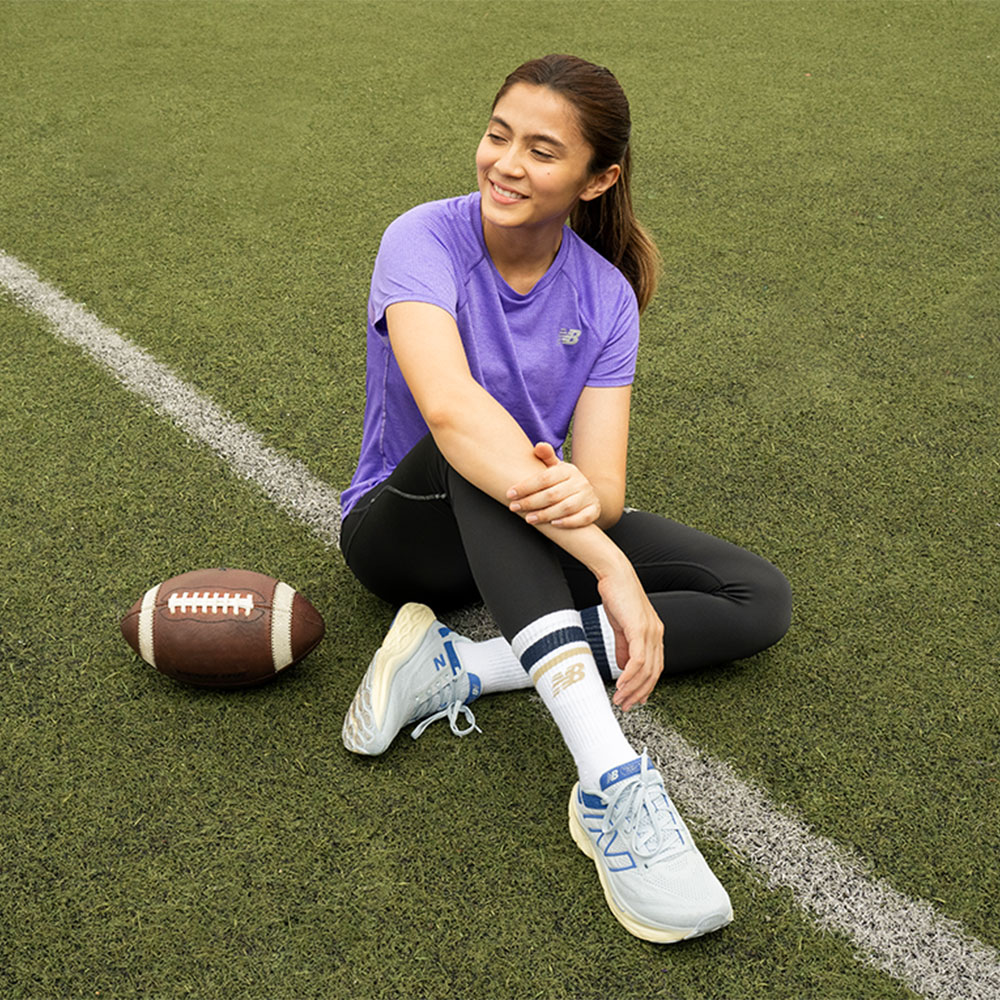 For Tunku Affie Rania, running is a key part of her lifestyle. As a dynamic individual involved in hosting, content creation, and professional sports, staying active is second nature to her. The 24-year-old has always embraced athleticism, participating in a variety of sports. Her involvement in the women's flag football team, which competed in the IFAF Asia-Oceania Flag Football Continental Championships in Malaysia, was a significant milestone in her sports career.
To ensure comfort and practicality during her runs, Tunku Rania opts for the latest from the Fresh Foam X family—the Fresh Foam X 1080v13. These new running shoes enhance the running experience with supreme cushioning, elevated comfort, and an improved fit suitable for all runners.
Developed after meticulous research by the New Balance Sports Research Lab, these shoes increase forefoot stiffness and feature an enhanced rocker that improves stride transitions. This allows more comfort for people to run their way. The Fresh Foam X 1080v13 provides additional cushioning for a soft and lightweight feel, suitable for any distance.
Sitting at the forefront of sports and culture, New Balance's latest shoes are ideal for performance and all-day wear. We sat down with Tunku Rania to ask what 'Run Your Way' means to her and how incorporating these shoes into her dynamic life has elevated it for the better.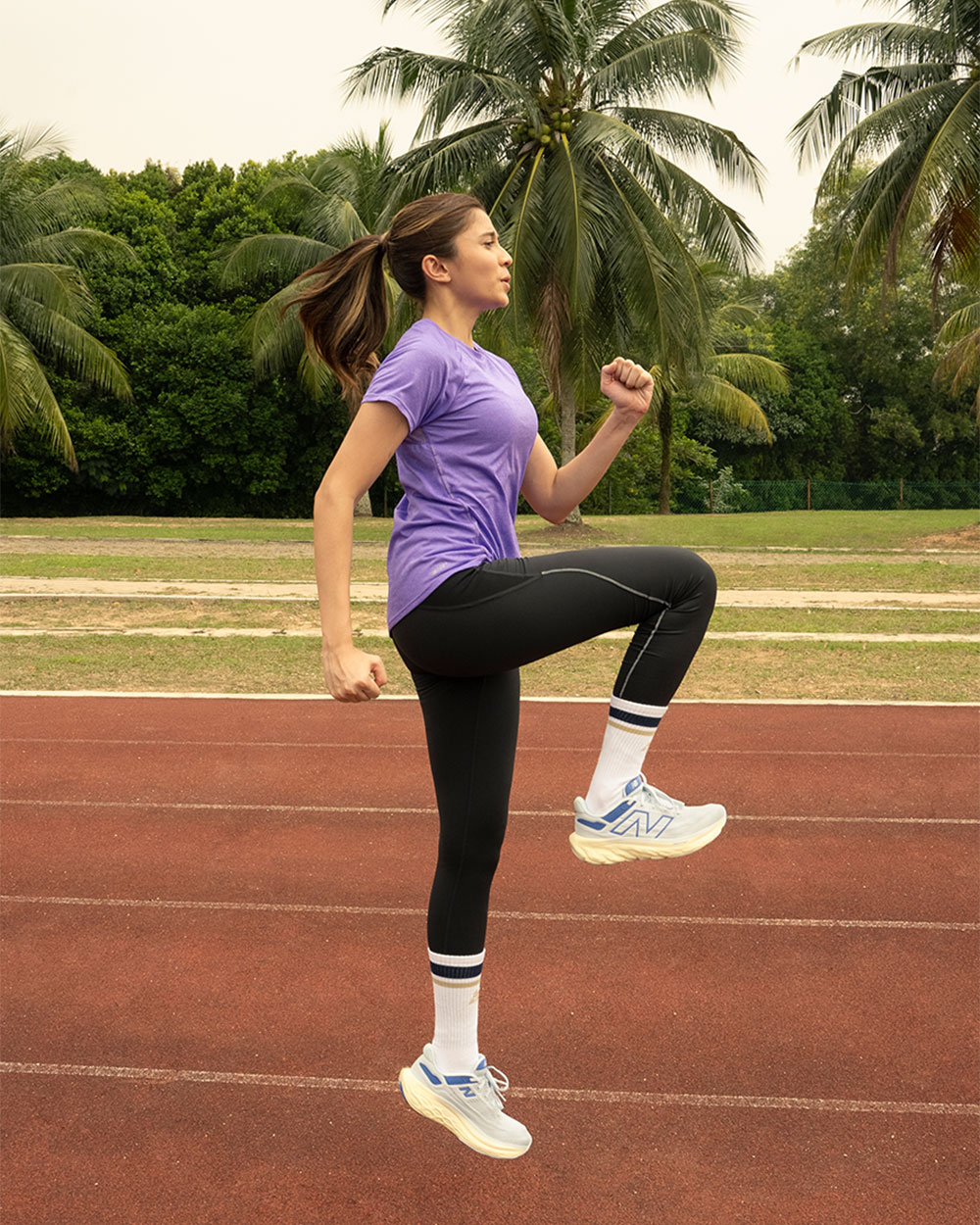 What does running mean to you?
For me, running is when I can just have my own freedom and thoughts to myself. So normally, I'll go for a run when I need some time off from my busy schedule and hectic life. It's like an escape from reality.
How does running make you feel?
Running makes me feel like I'm capable of doing anything. Especially the joy of reaching a further distance, it reinforces my belief that anything is possible when I put my mind to it.
How does New Balance elevate your runs?
Since I started running in my New Balance shoes, I feel that my running has significantly improved, and I can cover longer distances. New Balance has provided the ideal comfort, particularly with enhanced cushioning that helps prevent common injuries. This cushioning really suits my feet.
What are your essentials for training?
For my training, I rely on a few essentials: my New Balance running shoes, top, bottoms, socks, and if it's sunny, some shades, a cap, and my headphones.
Can you walk us through your training regime?
Usually, I'll prepare my protein shake and drinks, do some warm-ups, and stretch before going on a five-kilometre run.
What is one thing you do to maintain 'your way' in life?
For me, maintaining my way in life involves planning ahead and taking actionable steps.
What does 'Run Your Way' mean to you?
Everyone is different. To me, 'Run Your Way' means that everyone runs at their own pace and has different capabilities, so you should do whatever feels right for you.
View this post on Instagram
Shop the Fresh Foam X 1080v13 here. 
Find more stories about running here. 
| | |
| --- | --- |
| SHARE THE STORY | |
| Explore More | |