With RMCO in full-force and countries all over the world looking to move forward, it almost feels as if the intangible threat of the novel coronavirus is beginning to dissipate from our daily thoughts.
Shopping malls hum back to life with the return of the weekend crowd, while queues of vehicles busy up the highway during after-work rush hour. Last week, the organisational body of French fashion even announced that shows will be back on in Paris for September—the only major difference was that it would be held one week later than normal with the assurance that they'd "comply with the recommendations of public authorities". (What of the talk about changing the system?)
As the world attempts to trudge back to "normalcy" while crises converge, let the words of the Director-General of the World Health Organisation yesterday ring loud and clear in our ears: "We all want this to be over. We all want to get on with our lives. But the hard reality is: this is not even close to being over."
We may be nostalgic for the days prior to the pandemic, but how some things were needs to stay in the past. The threat at large remains, in many forms and now is the time to renew our commitment to change.
Read on for your weekly dose of positive headlines:
The end of the Confederate battle emblem
On Tuesday, Mississippi governor Tate Reeves signed a historic bill to retire the last state flag in the U.S. with the Confederate battle emblem, a widely condemned symbol of hatred and racism from the American Civil War. The Southern state has faced increasing pressure to change its 126-year-old flag since protests against racial injustice revived demands for the removal of Confederate statues and other reminders of the country's history of colonial oppression and slavery. The measure has also created a commission to develop a new design in its place, alongside an opportunity for citizens to approve the new flag by voting in November.
The world's largest open ocean clean up
Nonprofit Ocean Voyages Institute made history last week when its marine plastic recovery vessel docked at the port of Honolulu with a record-breaking 103 tons of fishing nets and consumer plastics. Removed successfully from the Great Pacific Garbage Patch in the ocean, the hauled waste is to be prepared for upcycling and proper disposal instead of ending up in a landfill. The organisation's 48-day expedition more than doubled its own record from a 25-day stint last year through the use of GPS satellite tracking beacons since 2018. The team also announced that it would soon embark on another voyage to continue clean-up of the area, despite the ongoing pandemic.
Supermarket tackles the stigma of period products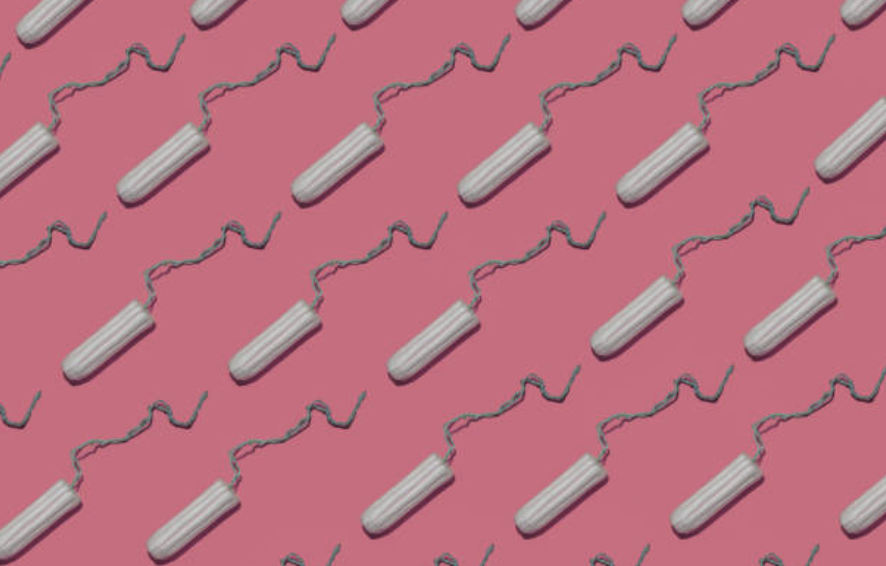 Countdown, a supermarket chain with more than 180 stores in New Zealand is ditching oblique terms like "feminine hygiene" and "personal care" products to describe menstrual products, as part of an effect to destigmatise period products. The retailer is the first in the world to start labelling products such as tampons, pads and menstrual cups with the word "period". The move has since been widely praised on social media for dropping the euphemism, something that's normalised in the use of language on periods.
"Words like 'personal hygiene' and 'sanitary products' give the impression that periods, which are an entirely natural part of life, are somehow something to hide to yourself, or that they're unhygienic," said Kiri Hannifin, a Countdown spokesperson in a statement. "They absolutely aren't, and we can play an important role in helping change that."
Stand down, Karen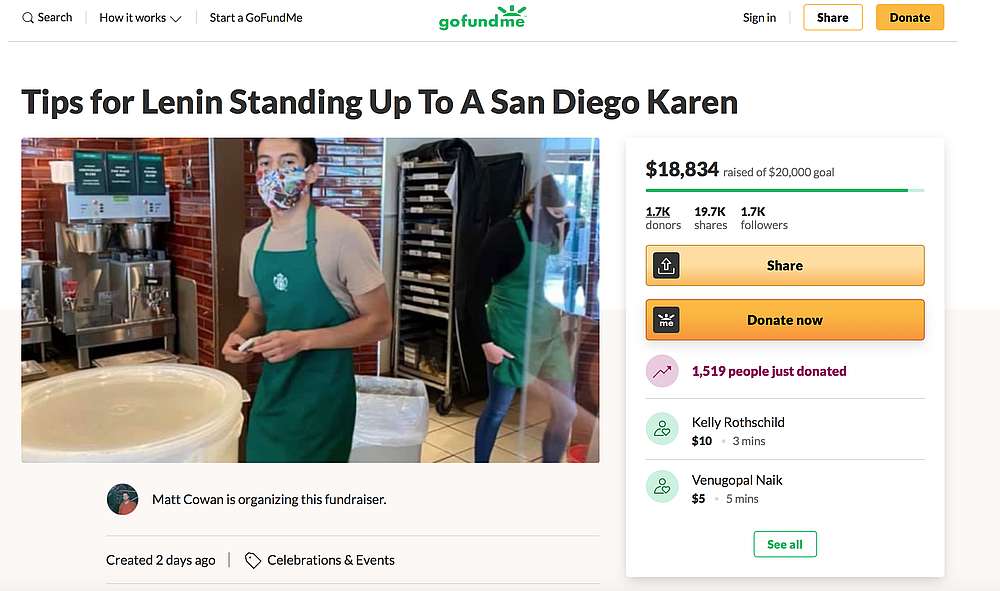 Donations from all over the world are pouring into a recent GoFundMe campaign, sending Starbucks barista Lenin Gutierrez in San Diego, California a generous tip of over US$18,800 (RM80,450) after he stood up against a customer who refused to wear a face mask. Amber Lynn Gilles, the customer in question who is now being labelled by netizens as a "Karen"—the pejorative slang used to describe angry, entitled and sometimes racist white women—named and shamed Gutierrez on Facebook for "refusing to serve her" because she was not wearing a mask. "Next time, I will wait for cops and bring a medical exemption," she wrote online about the incident. Residents in California are currently required by the state's department of public health to wear face coverings in public, with exceptions for those with specific medical conditions.
Mowalola appointed as Yeezy Gap's design director
View this post on Instagram
With the recent news of Kanye's Yeezy Gap line, British-Nigerian designer Mowalola Ogunlesi took to Instagram to share that she would be taking on the role of design director to lead the project, an unprecedented partnership that will bring an important, much-needed black female perspective to the basics brand. Hailed by SSENSE as a "catalytic new voice in the contemporary womenswear conversation", the rising London designer is best known for her gender-fluid aesthetic and bold, provocative collections that draw from her heritage and Nigeria's subcultures to explore gender roles, identity and politics. Her bullet hole dress (donned by Naomi Campbell) sparked public controversy last year and started a commentary on racial injustice.
Dole pledges to achieve zero food waste by 2025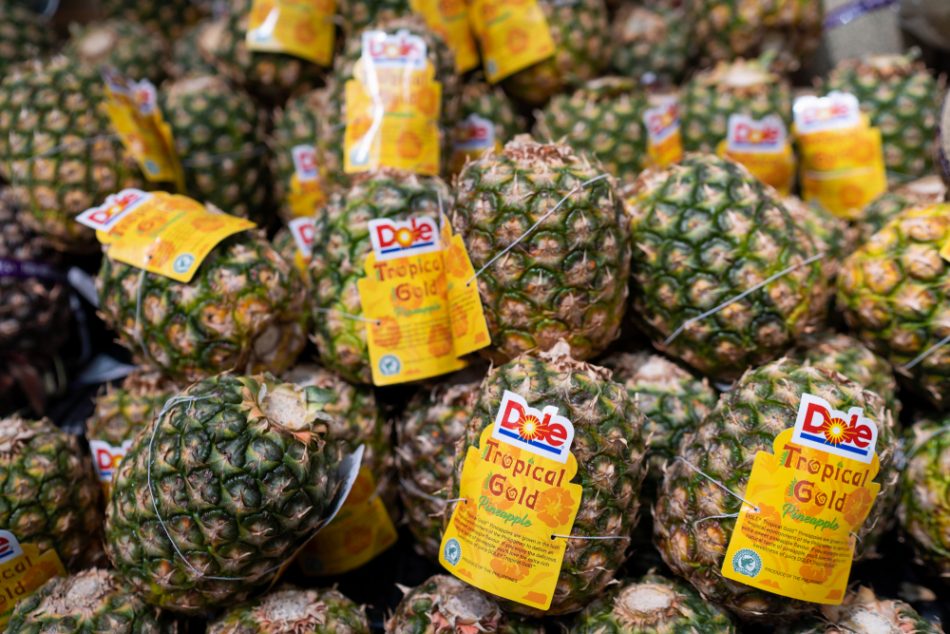 The massive fruit and vegetable producer launched new sustainability goals this week in a pledge to move to zero food loss and eliminate fossil-based plastic packaging by 2025 and reach net-zero carbon emissions by 2030. Alongside the change to clean energy and electric trucks for delivery, the company is also exploring ways to turn pineapple skins and banana leaves into packaging to reduce plastic waste. To address the environmental impact of food waste, the company is also developing new snacks from imperfect produce that stores don't want and making use of biogas facilities to turn excess waste into energy for its production centres.
Dutch parliament votes to ban mink farming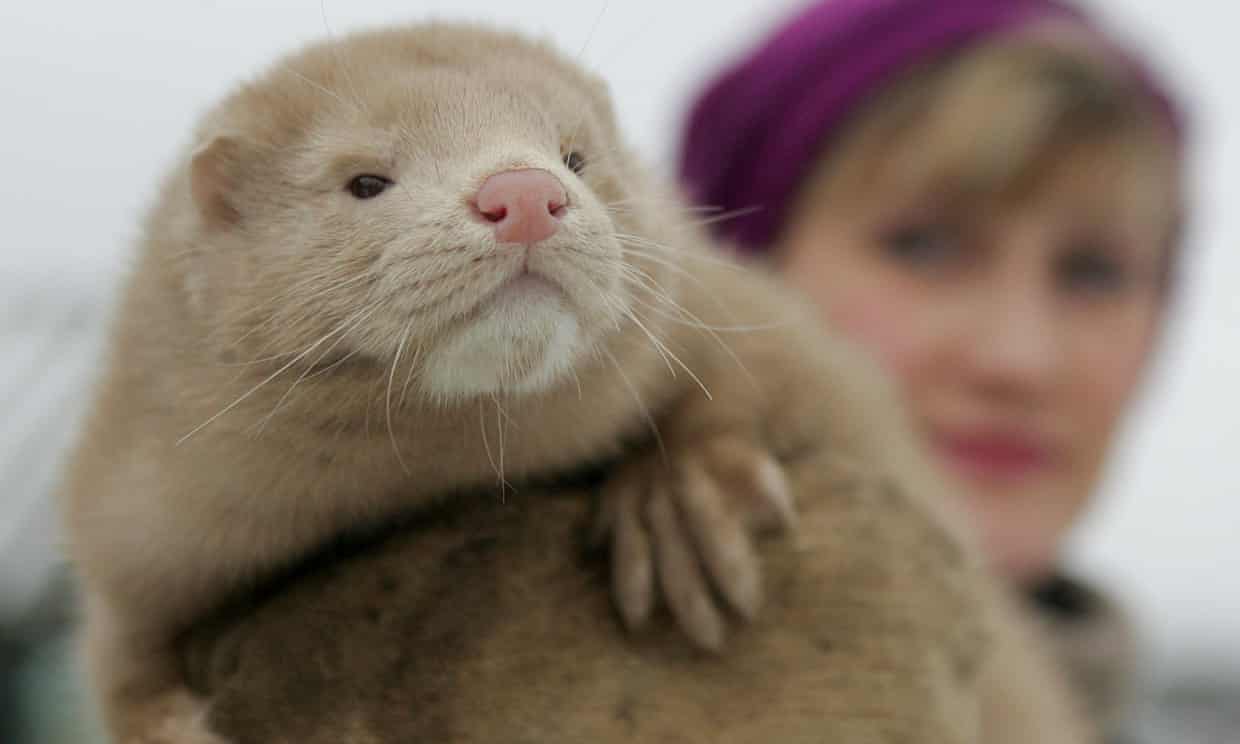 Minks are the latest animals to benefit from measures designed to combat the spread of coronavirus. This comes alongside the news from PETA yesterday; that Sephora will ban fur eyelashes including mink lashes moving forward, and will only purchase synthetic or faux-fur lashes. A motion was recently approved by the Dutch government to cease mink breeding imminently after workers at fur farms in the Netherlands—the fourth-largest exporter of mink in the world—were found to have contracted the coronavirus from the small mammals, the only known animal-to-human cases since the outbreak began.
The move will speed up the nation's existing plans for ending their $100 million mink fur industry as the government previously voted to shut down more than a hundred farms back in 2013, in response to animal welfare concerns. At the time, farmers were given until 2024 to cease operations. "It is a huge breakthrough. The killing of animals for their fur in the Netherlands is finally coming to an end," said Dutch lawmaker Esther Ouwehand in a statement on the parliament's vote.
For last week's #HappyHeadlines, head over here.
| | |
| --- | --- |
| SHARE THE STORY | |
| Explore More | |