We're halfway into 2020 and it's crazy how much has happened, and changed, in the last five months. Alongside the ongoing pandemic, we're also dealing with one of the worst economic downturns in living memory and the challenge of dismantling systemic racism during an age of omnipresent masks, incessant sanitising and constant temperature checks. But buried under the never-ending stream of bad news that dominates the headlines are slivers of hope, shows of solidarity and small acts of kindness—more important than ever during difficult times to help lift our spirits and get through another day.
Below, this week's roundup of positive news to leave you with a smile:
Cases drop to single-digit as students go back to school
With only 283 active cases in the country, Malaysia's COVID-19 daily cases returned to a single-digit after three new cases and zero deaths were recorded over the past 24 hours. Today marks the reopening of secondary schools across the nation after almost three months of closure with Form Five and Form Six students returning to class and to sit public examinations under strict SOPs set by the Ministry of Health and school management guidelines. At the moment, regular morning assemblies and sports activities are still not permitted. However, the rest of the public and private schools, as well as kindergartens, are set to reopen on July 1. This comes alongside the news that social events including wedding receptions, engagement parties, reunion gatherings and religious events, with a maximum of 250 people, will be allowed from the same date.
Kids surprise father in Ipoh with a new car
Last aku tgok ayah aku nangis time dpt result spm, tpi kalini lain mcm terharu rasa.Character ayah aku ni suka melawak, tiba2 bila nangis ni kitorg semua tak expect. pic.twitter.com/RYCErFtR9n

— . (@haziqsapu) June 20, 2020
In a heartwarming Twitter video which has gained more than 153.3k views so far, a father of seven in Ipoh was captured bursting into tears after his children surprised him with a new Proton Persona outside their family home. 24-year-old Haziq Safwan Norzaman told mStar that he and his siblings had planned the surprise about a month ago and paid for the car themselves through instalments and bank loans with the help of another brother in Kuantan. The car was a gift to replace their father's previous car, which broke down last year and to celebrate the passing of their parents' 33rd marriage anniversary back in March.
Uncle Kentang helps less fortunate by selling pre-loved items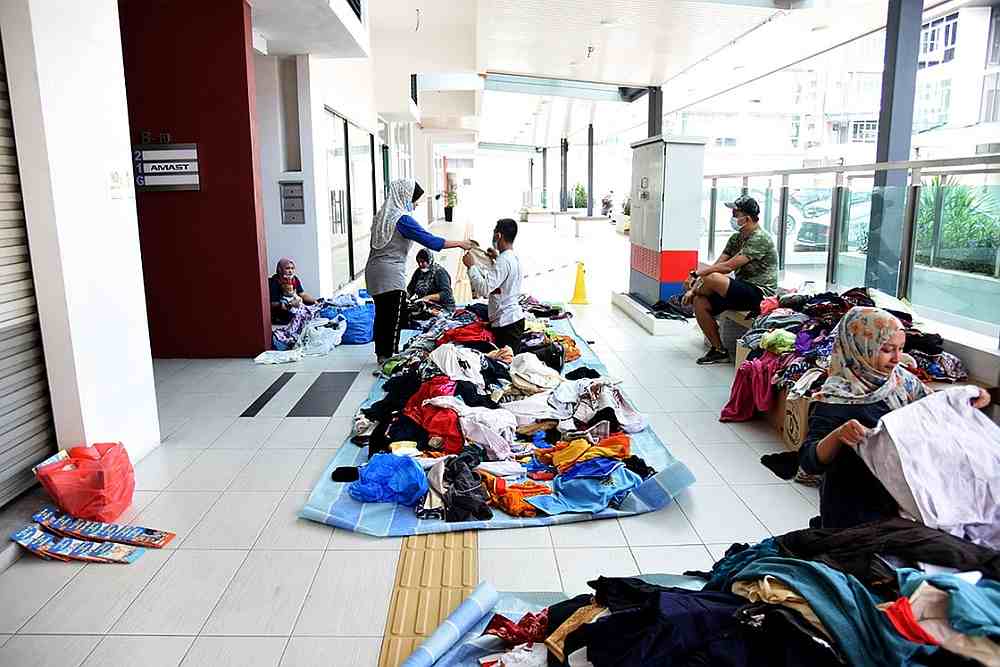 Known for his philanthropic work, Kuan Chee Heng, also known as Uncle Kentang, has been organising Pasar 10 Sen for five years now. The initiative helps the poor by selling donated items collected from the public for only 10 cents each, including furniture, clothes, home appliances, mattress, toys and even essential baby items like car seats and strollers. Kuan told MalayMail that he would hold Pasar 10 Sen every week at various locations depending on which area needed it the most: "Donations are open every day and we will sell it once every week. Especially at this moment with COVID-19 and the stress, it's a good time for us to work together, donate together and walk across this bridge together."
Queen Elizabeth honours 95-year-old Ghanaian veteran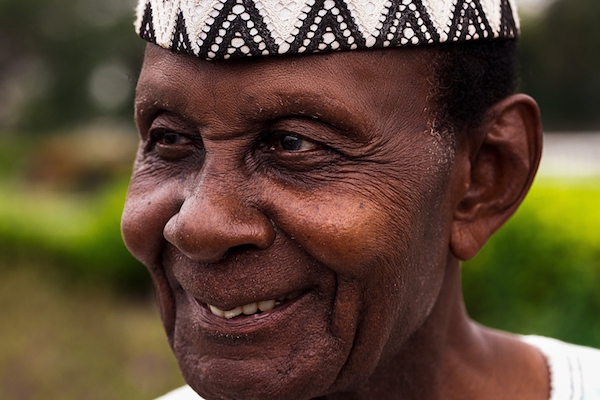 Nonagenarian Pvt. Joseph Hammond was honoured by Queen Elizabeth with a Point of Light award this week, a commendation presented to Commonwealth volunteers who positively impacted their communities. Hammond walked two miles per day for a week, raising nearly US$50,000 to help buy PPE for health workers and veterans across the African continent, according to the award organisers. "Overwhelmed with joy," he said as he told CNN that he was inspired by the story of UK's Colonel Tom Moore, whose walk raised more than US$40 million for the country's National Health Service. Both war veterans fought in Myanmar, then known as Burma, during World War II.
K-pop stans and TikTok fans help disrupt Trump's rally
we are the gen they worried about ##genz ##Summer2020 ##juneteenth ##trending ##trump2020
After fighting police snitches and white supremacists, K-pop stans came together with TikTok fans to take their political activism to the next level by helping foil Trump's return to the campaign trail over the weekend. Prior to the U.S. president's rally in Tulsa, Oklahoma, the combined fandoms encouraged people to register to the event on social media, and not attend. The Saturday rally ended up taking place with a low turnout, attracting just over 6,000 people, despite Trump saying that he had about one million RSVPs beforehand. Though it's unclear how much of a role the trolling campaign had in the low numbers, Democratic Rep. Alexandria Ocasio-Cortez tweeted at Trump campaign manager Brad Parscale after the rally, saying that he had been "rocked" by teens on TikTok with fake ticket reservations. "K-pop allies, we see and appreciate your contributions in the fight for justice too," she added.
9-year-old raises more than US$100,000 to help Black-owned businesses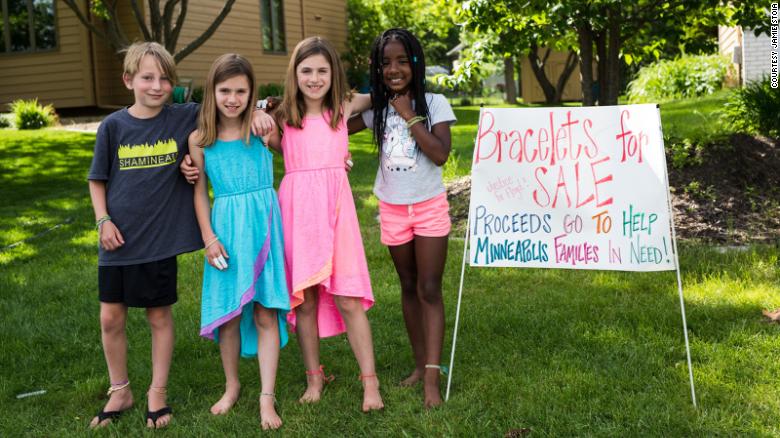 9-year-old Kamryn Johnson and five of her friends decided to start a summer business selling friendship bracelets to help Black-owned businesses and neighbourhoods in Minneapolis that were affected by the pandemic and protests. Named "Kamryn & Friends: Bracelets For Unity & Justice", the effort has spread joy through the sales of bracelets, raising more than US$100,000 since the group of young friends first set up on May 30. While a portion of the funds goes to Minneapolis's Sanctuary Covenant Church's food drive and the Kyle Rudolph food and supply Drive to support less fortunate families, Kamryn's dad, former NFL player Ron Johnson also told CNN that the focus is to help Black business owners get back on their feet in the wake of the pandemic and unrest.
Pakistan's loneliest elephant is about to be free for the first time since 1985
Following a landmark court decision, Asian elephant Kaavan, who has earned the moniker 'Pakistan's loneliest elephant', will be set free alongside dozens of other animals for the first time since 1985 after decades of captivity in the Murgahazar Zoo in Islamabad. Music icon Cher shared the good news in a tweet, calling it "one of the greatest moments" of her life after months of campaigning through Free The Wild, the US animal rights group co-founded by her and Mark Cowne. Originally from Sri Lanka, Kaavan arrived in Pakistan at just one-year-old as a gift to General Zia-ul-Haq, the country's former dictator, and spent decades in a small enclosure with little grass and a dirty pond. Despite little precedent, the Islamabad High Court ruled that the federal capital's chained animal would be moved to a wildlife sanctuary, marking a major milestone in the fight for animal rights.
| | |
| --- | --- |
| SHARE THE STORY | |
| Explore More | |