Mothers truly know best. While we were pubescents going through teen angst and the occasional adolescent rebellion (causing our mums headaches along the way), it certainly didn't seem so. It was easy to write off their words as 'nagging' or overprotectiveness but as we grow older, it becomes apparent that there will always be some truth to their words.
After all, hindsight is 20-20 and it certainly helped us see the good intentions they've always had for us—things that we previously didn't see eye to eye on suddenly made more sense with our own experience to apply them to.
For Mother's Day this year, we remember some of the most poignant, wise and downright hilarious anecdotes by the wisest queen in our life that translated into valuable lessons that we will never forget. Mums out there, thanks for imparting your precious pearls of wisdom to us, even when we didn't know how to appreciate them just yet.
RACHEL AU, editor
"Growing up, my mother was the typical tiger mum that all my friends were scared of. She was that Asian mother who asked how come you got a 90 on a test but Friend A received a 95. And when you replied that Friend B got an 82, she would say, 'Why would you compare with someone who scored lower than you?' Despite her always asking me to aim high, I'm forever grateful that she has also imparted a very important side note—do your best and then, no one can fault you. (Clearly, me doing all my tuition homework and studying harder didn't count!).
"This sage advice applied to life and people too, when I've received my share of mean and hurtful comments. My mother always told me to 'do your part and what's right, and then, no one can fault you.' And in reply to nasty comments: 'It's okay. God knows and you know, and that's enough.' Despite the hardships of being a single mother, I'm pretty proud to say that she definitely has a bigger heart than I do and thank God for that. He knows it. And I appreciate it."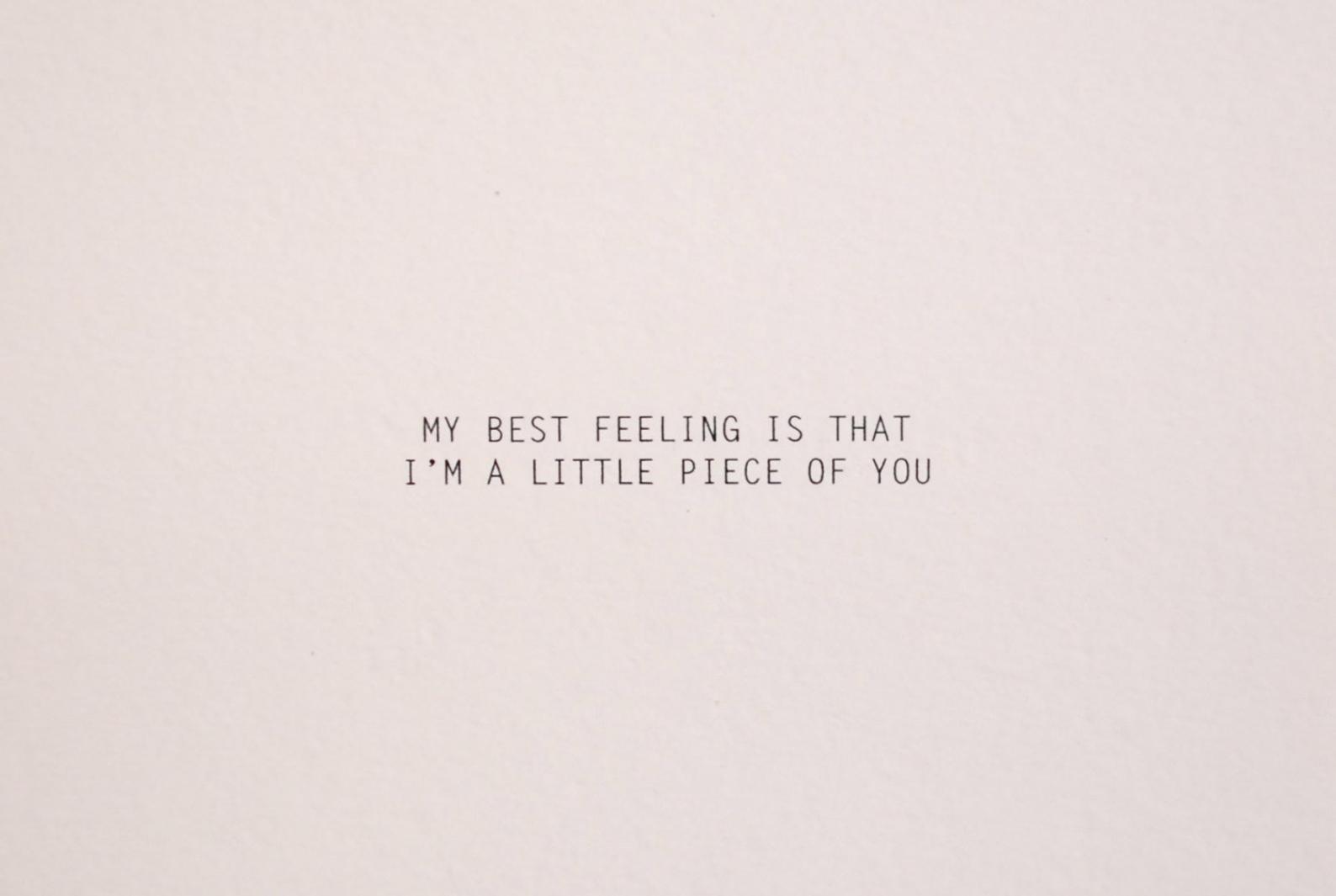 LOH WEI YEEN, deputy editor
"This isn't exactly a personal story or anecdote, but it's a pretty important lesson I've gleaned from the matriarch of my family. One of the reasons why I'm a tiny bit obsessed with sunscreen is—you guessed it—thanks to my mum. Growing up, I've seen her wear the most ridiculous sun protective gear (ironically functional; the weirdest-looking ones usually are) that would garner double takes from people when we're out and about.
"Memorable incidents include the driver in the next car at a red light chuckling at the sight of her Darth Vader-inspired getup (black, full-face visor and arm gloves); mum carrying an umbrella to my outdoor graduation ceremony in the States (she was the only one with an umbrella—it was summer); mum scoring a whole bag of fun-printed fabric face masks (those that cover the ears and neck) as souvenirs from Taiwan, and the like. I used to laugh at her but she's the one laughing at me now, what with her enviable skin that can put mine to shame. Guess who's wearing sheep-printed face masks behind the wheel these days?"
JOAN KONG, fashion editor
"My mum was the epitome of a tiger mum growing up, and as the firstborn, I obviously had it worse compared to my siblings. I had a strict schedule to follow, I was enrolled in every extra-curricular activity available, and the infamous rotan was always on standby. But the two things I've learned from her stern ways that still resonate with me are punctuality and time management.
"Having to go for two—sometimes three—extra classes (aka tuitions) almost every day means that I have to properly plan my day to be on time, and also be able to include other things such as homework (Chinese school, represent) and the precious 30-minute TV time at 9pm. Although she's no longer that strict now (hi mum!), being punctual and timely is still something that's important to me, and work aside, I'm still always on time the earliest at any social event—just ask my friends!"
STEPHANIE BOEY, fashion writer
"Where do I begin? My mother has drilled so many life lessons in me, some I'm aware of, and some so instilled in my character, I don't even realise it. But I think the one that stuck and remember her saying to this day is, 'If you're going do something, do it right'.
"Pretty sure when she told me this years ago, it was how to do house chores properly—she was not pleased with the way I cleaned my bathroom. But I've taken that lesson and tried to use it in as many situations life has thrown at me. This principle can be applied to simple tasks like house chores, but can also be used for serious things, like how you decide to act in stressful and difficult situations. I won't admit it to her face, but it has affected my whole outlook in life."
RONN TAN, lifestyle writer
"'Time will heal everything.' That's one sentence I'll never forget. My mother first told me that when I was in college; I had a falling out with a close friend and I wasn't exactly the happiest. I was already sobbing on bed when mum came into the room—only to bawl even more when she asked me why. After explaining my situation to her, that's when she gave that nugget of wisdom that has been my mantra since—that everything will be alright, eventually. I might be a lot older now but that message still resonates with me. Thank you, mummy."
LIYANA ZAMZURI, senior special projects writer
"'Don't sit that close to the TV, do you want to go inside the TV? Go ahead, you'll get glasses in no time!'
"That's something that mum would say to me all the time and I thought it was just one of her ways to get me off the TV. Nothing happened for the longest time, but then the day came when my vision started failing me. The moment I got my prescribed lenses, mum just had to say it 'See, I told you so!' I can never forget that day.
"My mum was just looking out for me for the long run and had my best interest in mind. I guess I could've saved a lot of money from all those contacts lenses if I had listened to her."
REDZHANNA JAZMIN, editorial assistant
"The best thing my mother ever taught me was how to shop. She has 4 rules:
1) Buy breathable, degradable materials like cotton, silk, wool or linen
2) Leave what I can't decide on in the store, and only buy it if I can't stop thinking about it
3) Buy unusual things
4) Invest in high quality items that are made to last (even if they cost more).
"It's worked out well, because I don't buy things very often at all, but when I do, it's always an investment piece. Plus, to this day, her clothes are in pristine condition. In fact, they're the most well-preserved vintage items I've ever seen, which works out for me as I've nicked them all and will never have to shop again (hehe)."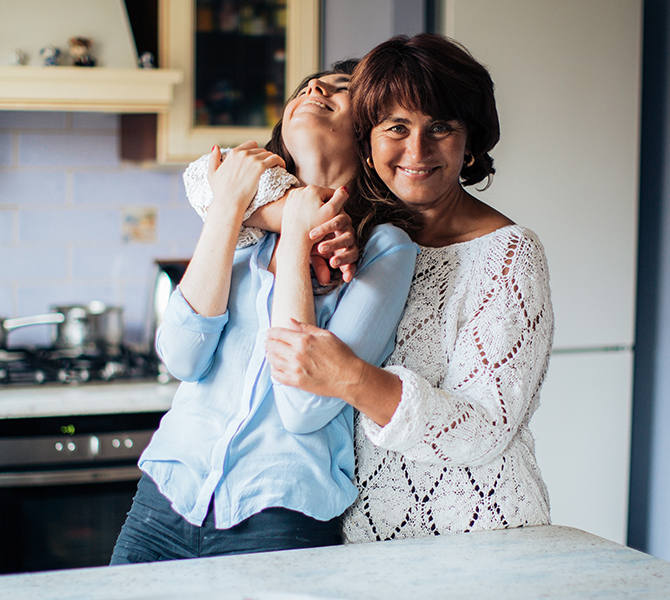 MARISSA CHIN, editorial assistant
"'If your friend eats poop, are you gonna eat poop as well?'
"I'm obviously paraphrasing the exact quote here but I'm sure we all know what it is. I've concluded that every Asian kid has heard their mum exclaim this phrase in some variation over some foolish thing we decided was good to do along with our friends at the time.'
"Now that I'm older, I realise that she was encouraging me to formulate my own opinions instead of merely following my peers. I'll always be grateful to her for letting me know that it's okay to be different and go on your own path. I no longer succumb to peer pressure (Game of Thrones fans, I'm looking at you) which has saved me a lot of money and time on things deviating me from my goals. Thank you mum for shaping me into an individualist rather than a follower!"
Calleigh Yap, senior web designer
"My mum always tells me to 'do everything with good intentions'. It didn't mean much to me but as I grew older, I realised how powerful and meaningful that advice is as it applies to almost all aspects of my life. Many times when I feel angry or sad, I think of my mum's advice and not let those negative emotions provoke me to do anything with bad intentions. Instead, I let it go and think of the lessons I learnt from my mistakes or experiences, and channel it into good intentions. Life is less bitter this way and you'll probably feel happier by ruminating on what's good instead of bad. Thanks for always being such a good example, mum!"
| | |
| --- | --- |
| SHARE THE STORY | |
| Explore More | |